✨ Dear fellow Steemians ✨
This summer we had the chance to go all the way up to the Duomo of Milano. Usually, it's crowded up there but due to the pandemic, there were few people around. We didn't even have to cue. Probably we are the first visitors of the Duomo since the beginning of time, who didn't have to cue in order to get to the rooftop.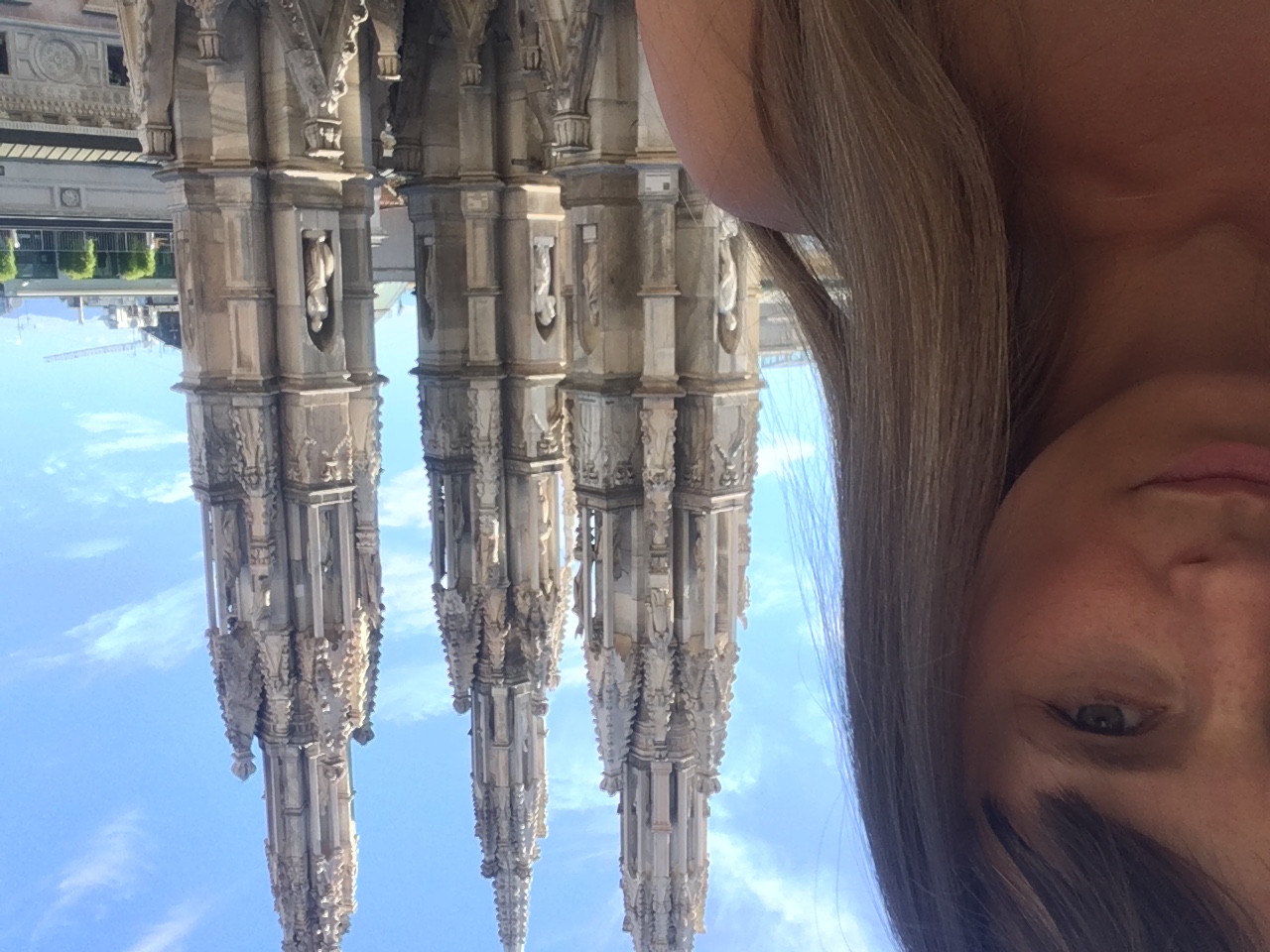 We were filming for a documentary that's called "Basta Europa?" It's talking about the Euroscepticism that circulated immensely in Italy during the first wave of the Covid-19-pandemic, due to the missing response from the European Union. Now Europe is pulling itself together. However, we wanted to share with you some insights of the beautiful places we got to go to thanks to this movie.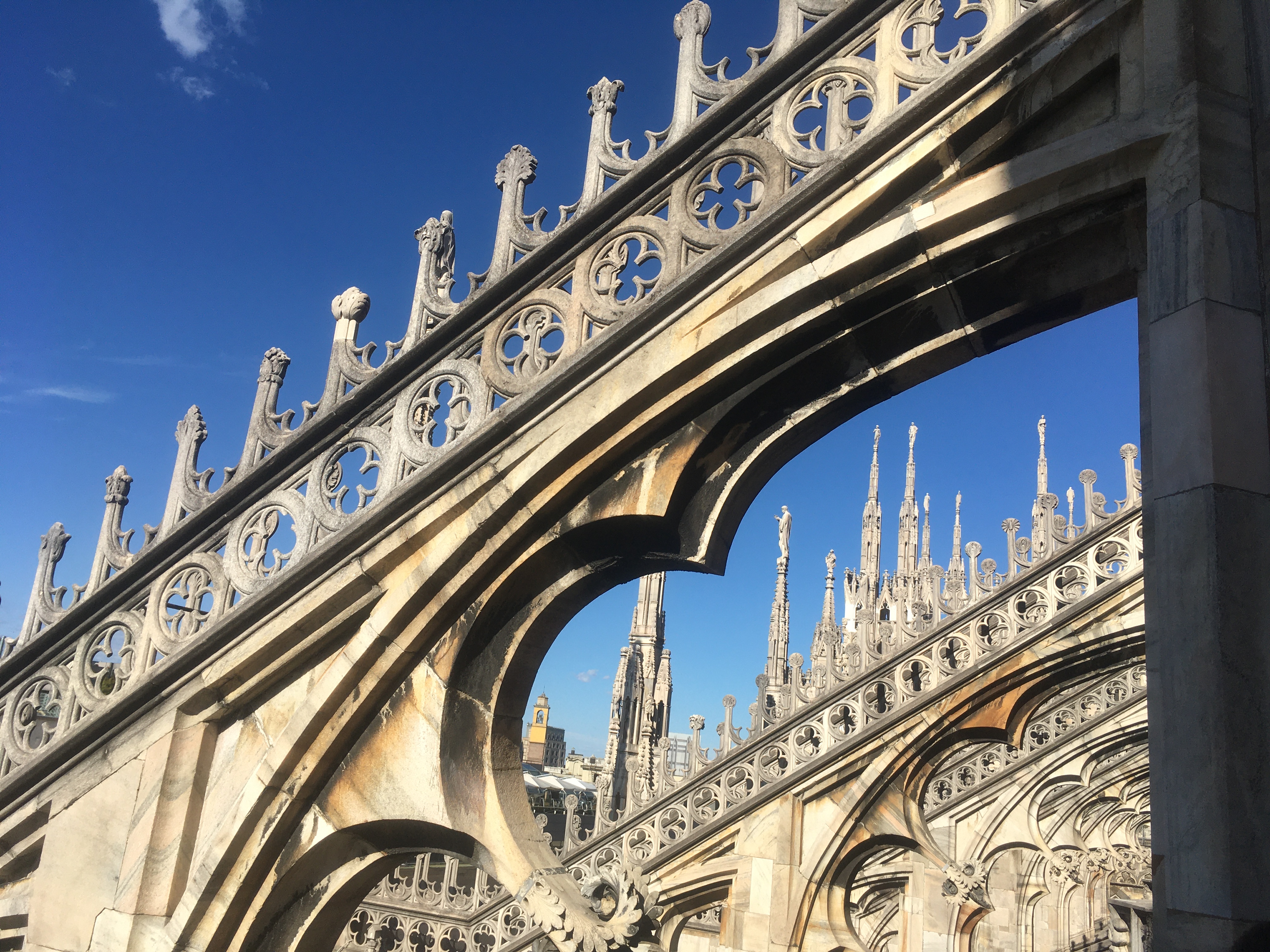 The cathedral of Milan is the seat of the Archbishop of Milan, currently Archbishop Mario Delpini. The massive, white cathedral took nearly six centuries to complete: construction began in 1386, and the final details were completed in 1965. But there is constant construction going on. There will never be a day in the history of the cathedral when nobody is working on this monumental construction.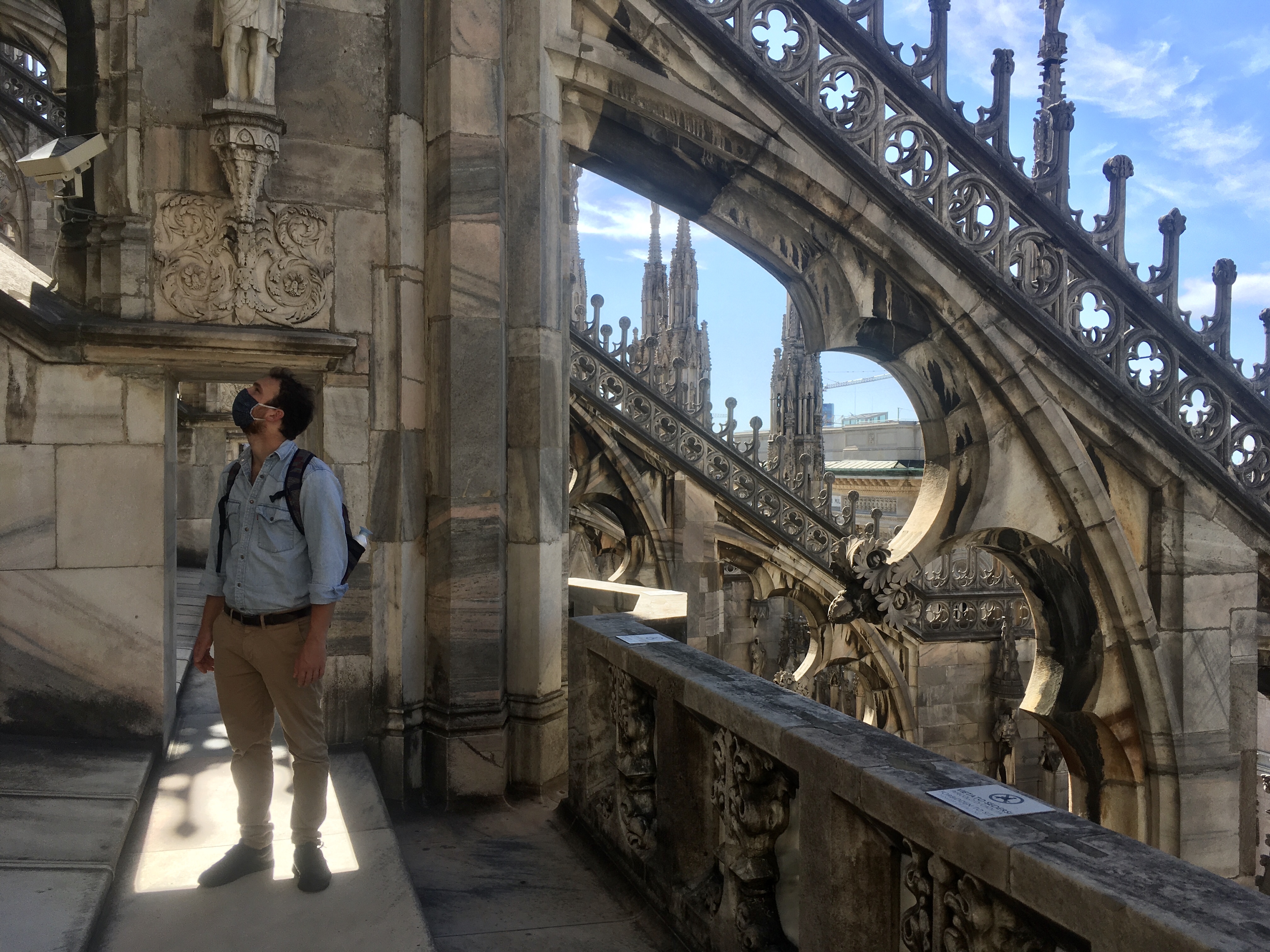 The entire building has such an exquisite level of detail. Even though Alessandro grew up there, he still marvels over the numerous little figures embellishing the outside and inside of the Duomo. From summit to base, there is a marble statue, and every statue is a study in itself.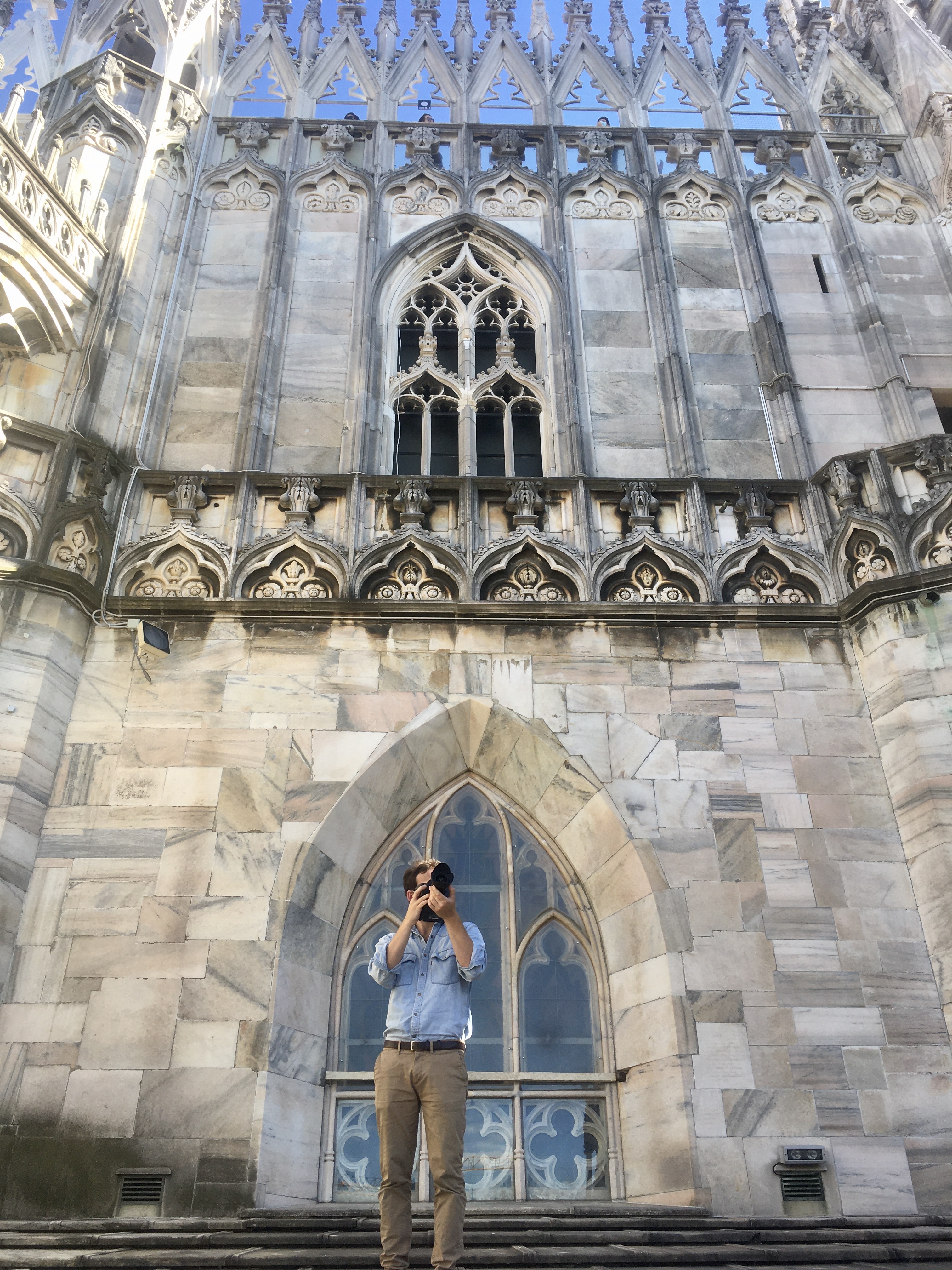 In June 1875 Oscar Wild described the Duomo as follows:
"The Cathedral is an awful failure. Outside the design is monstrous and inartistic. The over-elaborated details stuck high up where no one can see them; everything is vile in it; it is, however, imposing and gigantic as a failure, through its great size and elaborate execution."
This quotation always makes me laugh because it's true. Luckily today, we can climb up the rooftop and see this monstrous design first hand.
Unfortunately, the rooftop can't be visited during this weather. It's way too icy and snowy at the moment in order to go up.
❄️
After filming in Milan, we traveled down to Rome for the second half of the documentary. Also, Rome is one of these cities, which renders every shot you take, simply beautiful. When we went there, Italy had just lifted the Corona restrictions, so tourists were nowhere to be found. The Italians had their most beautiful spots all for themselves.

✨
Only me, as the German intruder, was disturbing their peace.
✨
Filming in Rome is always challenging. It's no coincidence that so many masterpieces of cinema were shot there. You might point your camera into one direction, but there is something even more spectacular behind you. It's really difficult to stop filming because you get visually high from all these fascinating streets and corners.
We hope that we will be back in Italy soon and do more filming there. It is an extremely exciting country with full hearted people.

Enjoy your start into the New Year!
Yours,
✨ Elli & Ale ✨