Something special that has been in the works - I had begun to play Next Colony, but I just ran out of time in my daily life to keep up with a slow-play game. I have discovered a planet though, and have been thinking about gifting it or selling it in some way.
But with the help of @josephsavage, we have come up with a really great experiment, that will be fun no matter what happens, that has never been done before, and should raise a little bit of ongoing money for our Colombian NGO - Quinta Esencia (@quintaesencia)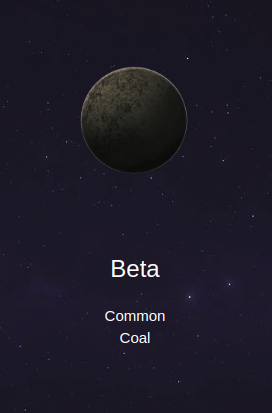 The Basics of an Earnest Auction
So we decided to have an earnest auction using SBI shares. This is unique in several aspects.
SBI unit - every bidder will be enrolling themselves into the SBI program, to receive accumulating votes for life (approximately 2sp decidated to the account, per unit)
Earnest Auction - every bidder must make part of the bid upfront. In this case we are using minimum multiples of 10 SBI for price, which will each be indicated by 1 SBI enrollment.
Win-Win - whether you win or lose, your bid will result in accumulating upvotes for life on your account, as well as for the nominee, in this case the Not-for-Profit program @quintaesencia.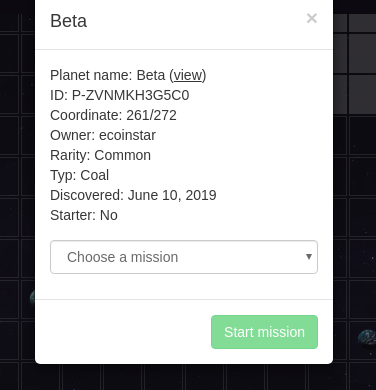 Participation Guidelines
Due Date: Sunday July 28th 11:59 pm Colombia, South America Time (UTC-5; deadline in UTC is Monday July 29th, 4:59 am)
Guidelines for submitting bids: Send 1 steem to @steembasicincome with the memo @quintaesencia to mark each 10 units of your bid. These SBI inscriptions do stack through out the week.
Example
Albert sends 1 steem to @steembasicincome with the memo @quintaesencia. This is in indication of his willingness to big 10 SBI total for the Common Coal planet.
Bonnie sees this and sends 2 steem. She is bidding 20 SBI.
Albert sends 2 more steem to @steembasicincome, with the same memo - @quintaesencia. He is now indicating his willingness to pay 1 + 2 = 3, or 30 SBI units upon winning.
This continues until Gary bids 33 SBI, indicating his willingness to pay 330 SBI units.
At the deadline, the top bidder will be contacted about completing their bid total. If unable or unwilling, the next bidder will be contacted. The top nominator of @quintaesencia in SBI terms starting from now until the dead line will be gifted the planet.
I will be spending these two weeks telling everyone about this, and monitoring the progress, which I will try to report. If you are unfamiliar with @steembasicincome, please check it out, it is a very well designed program to invest into a lifetime of subscription votes.
This auction was designed to be win-win-win for all participants, each SBI that you enroll as a bid will also increase the bidder's account by the same amount - lifetime votes!
Any questions? Let's get started!