As you may know as Entertainment Fund Manager, I think about all the ways its possible to play invest on the STEEM blockchain. On the back-end I need to be as careful as possible when selection the fund's allocations, because these are volatile and risky waters where the single greatest threat is abandonment.
Once allocated, I try to spend as much of my time possible (pruning as much else as I can) supporting these projects into stronger positions, and figuring out ways to do that better. This is my synergy fund.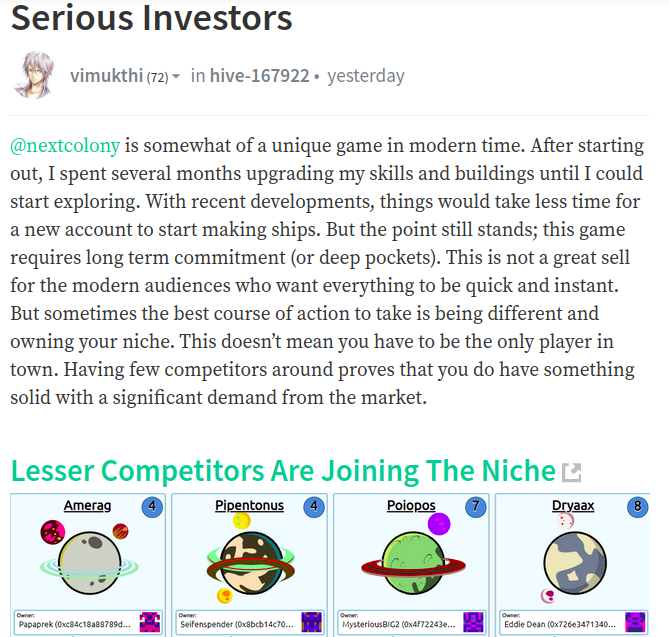 Yesterday it started with @vimukthi's blog - he did a break down on a 43 steem investment into a Next Colony Planet. @nextcolony is one of the top Steem Applications ranked by daily active users!
But how could the Fund get in on this?
I immediately thought about the DACH token on steem-engine. I wrote up a post on the Fund account to showcase the information I had uncovered.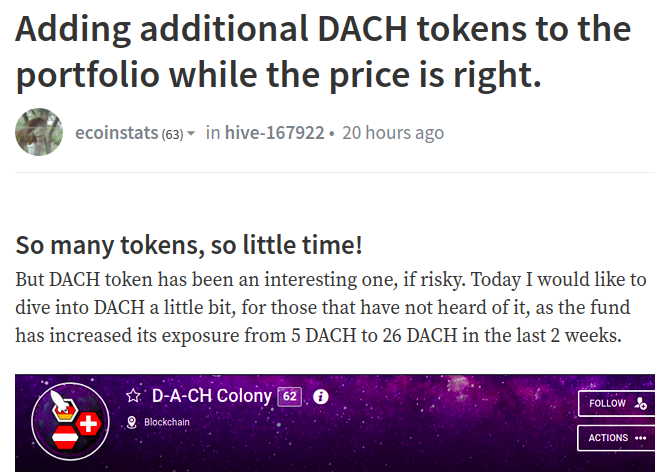 But it seemed like there was a lot more potential here! Buying digital assets and getting players to play them for you to maximize efficiency....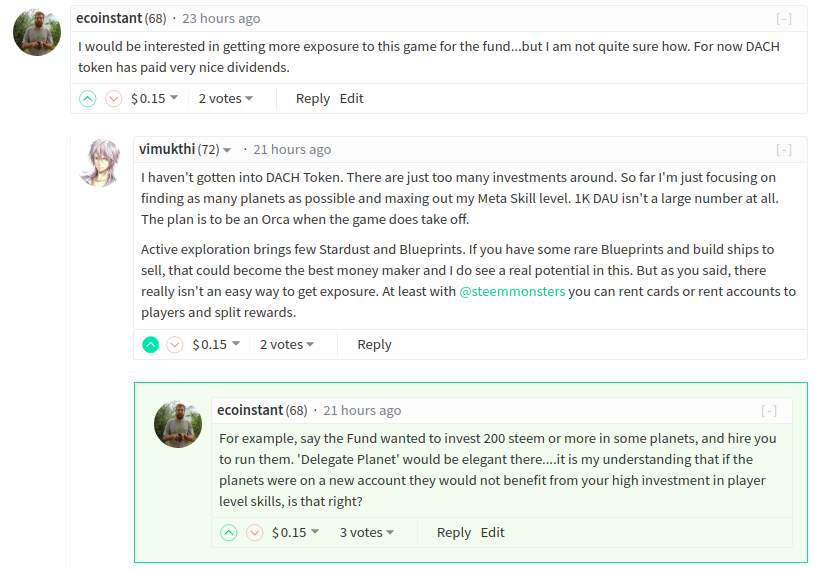 As Vimukthi mentions, in SteemMonsters/Splinterlands, there is the very handy card delegation feature. I am serious when I say that a very nice Venezuelan student plays my best cards each day and the DEC earned is automatically split and sent to mine and his accounts.
@nextcolony does not have planet delegation features....yet. But @vimukthi took his analysis to the next level for me, and revealed some hidden gems in his response: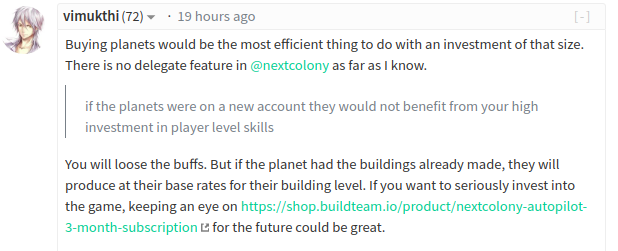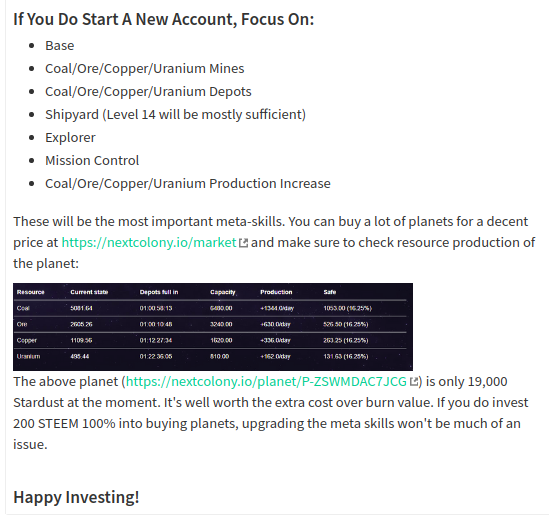 [Buildteam's Automatic Next Colony Advancement Service]() is a gem, but makes me think we need to take this to the next level! The fund can only dip its toe in so far, but I am now seeing an opportunity to get in with a whole group of potential passive investors, buy up a bunch of planets and pay Buildteam to take care of them!
The group would still need strategists in charge of mission based contact, and something about Yamato capital ships. But an interesting new opportunity begins to emerge....
---
Leave me all your questions, comments and queries in the response section below!