Physical merchandise meets Non-Fungible Tokens in a new release by @atomcollector records!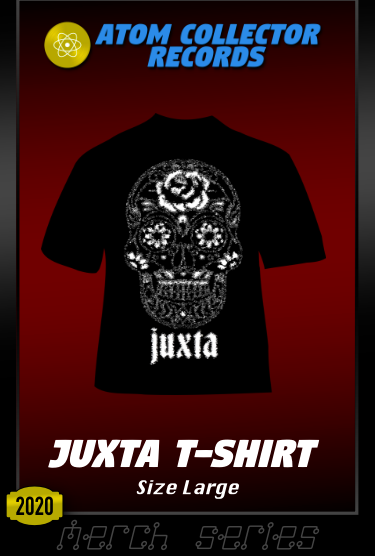 This SHIRT-like NFT can be yours for only $20 dollars USD! We are accepting paypal through which you can pay with any major Credit Card.
Look at the lushious design! This is JUXTA album art by @atomcollector records.
Buying a shirt NFT will give you a claim to a T-shirt, with shipping. Before burning your NFT to claim, get in touch with us about your shipping address. Burning the T-shirt Claim ticket NFT will release some ATOM token as well!

Although these 7 shirts are a test, they are very real! We will be documenting every part of this process as we pioneer a new use for STEEM-powered NFT tokens - the CLAIM TICKET.
I have set 25% beneficiary to @atomcollector for this post. We are working together to test out the limits of the new NFT technology that the steem-engine team has brought to #STEEM!
Additionally, 25% of the rewards of this post will go to @fundakantoria, to help with their musical vision with children.