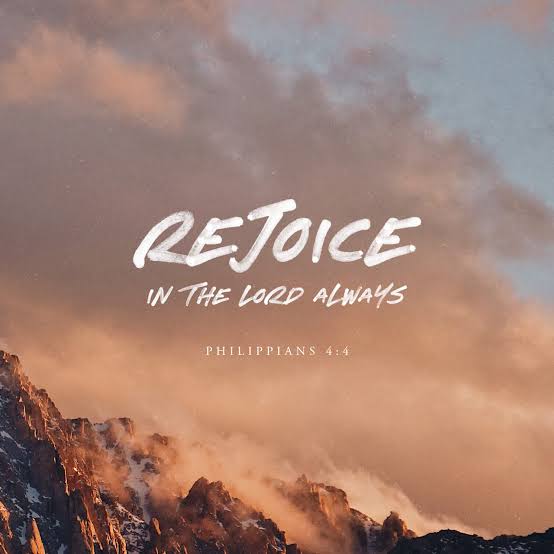 source
>>Philippians 4:4
4 Rejoice in the Lord always. I will say it again: Rejoice!
Each time I read this Bible verse it always makes me happy, make my worries go away because it reminds me that where I'm today is not my work or my power, that God is making a perfect plan for me and I just have to cry unto the lord and rejoice in him.
Challenges may come your way, you might be experiencing pain and sorrow but you must not let that weigh you down because nothing is impossible for him. We must not let the pain take out the joy of our lord away from our heart.
Beloved rejoice in him because your future is save with him that he knows what is best for you, rejoice in him because you trust him and his worthy of your praise , rejoice in him because he will never let you down and all his promises ye and amen that nothing can change it.
>>Psalm9:2
I will be glad and rejoice in you; I will sing the praises of your name, O Most High.
We must rejoice in his presence with song of praise and worship, with with our dance and our prayers, by doing this he will leave is thrown and fight our battle for us. Imagine God fighting our battle for us we will be invincible. The heart that is filled with the joy of the lord lack nothing from God.
Thanks for your time.