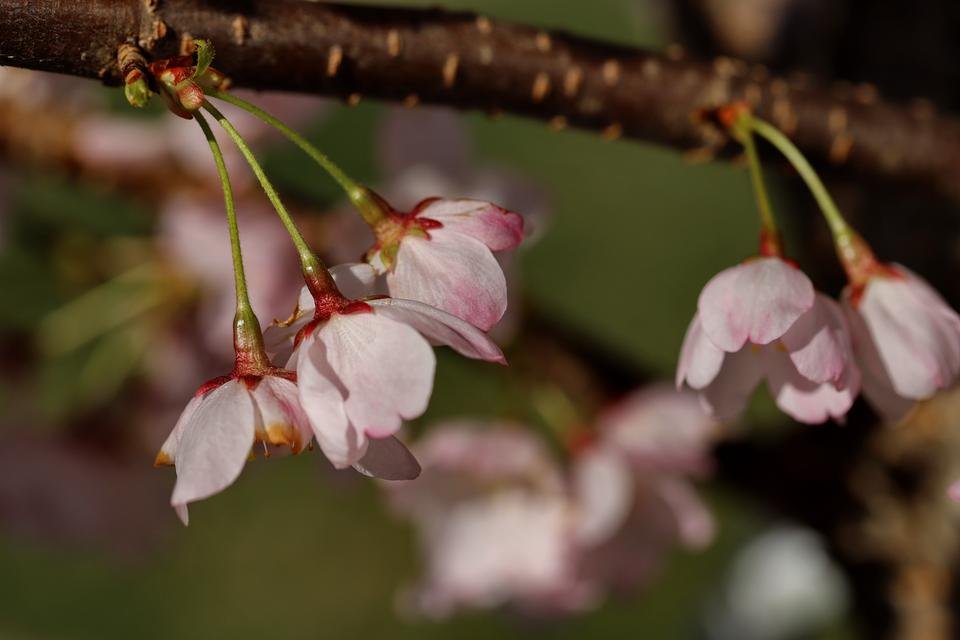 Today is the perfect day for a perfect day. It is on days like this that I am supremely delighted that most of my days, I consider a perfect day. The sun is shining, the birds are singing and I am free to wander about in Mother Natures backyard. How can this not be perfect??
Let's go for a #WednesdayWalk hosted by @Tattoodjay. Who's in? Raise your hand high in the air so I can see you from here!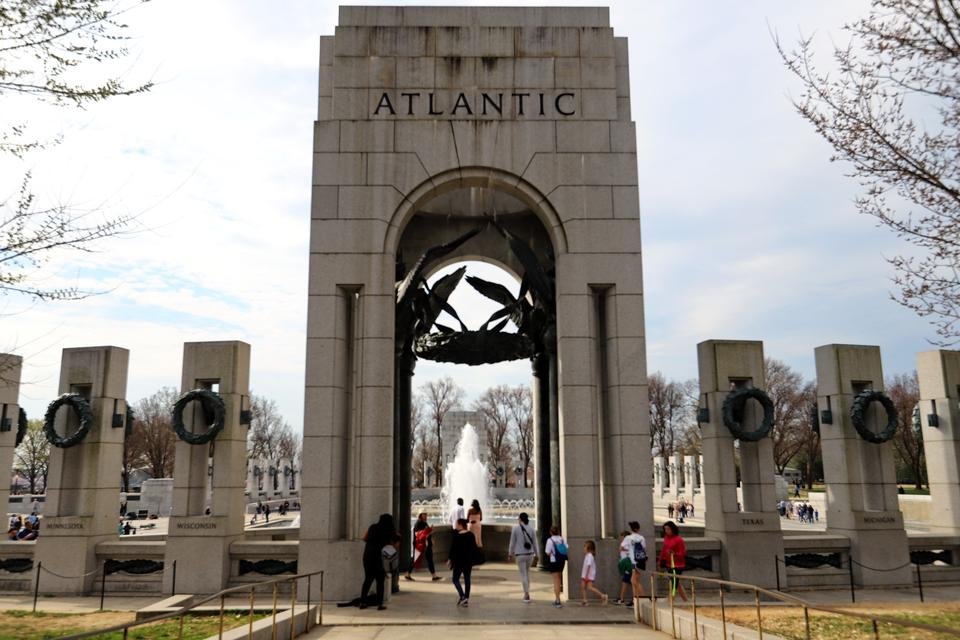 It's still early here in Washington, DC... but, I think it is a worthy walk to meander down to the Tidal Basin where all the Cherry Blossoms are in bloom. I have a cup of Starbucks in my hand because we will be making our way over to the Jefferson Memorial where I like to take in a little people watching as I start my day. The best place to begin is right here, as I just purchased my coffee and I need to cut through the World War ll Memorial to get there. This is the entrance.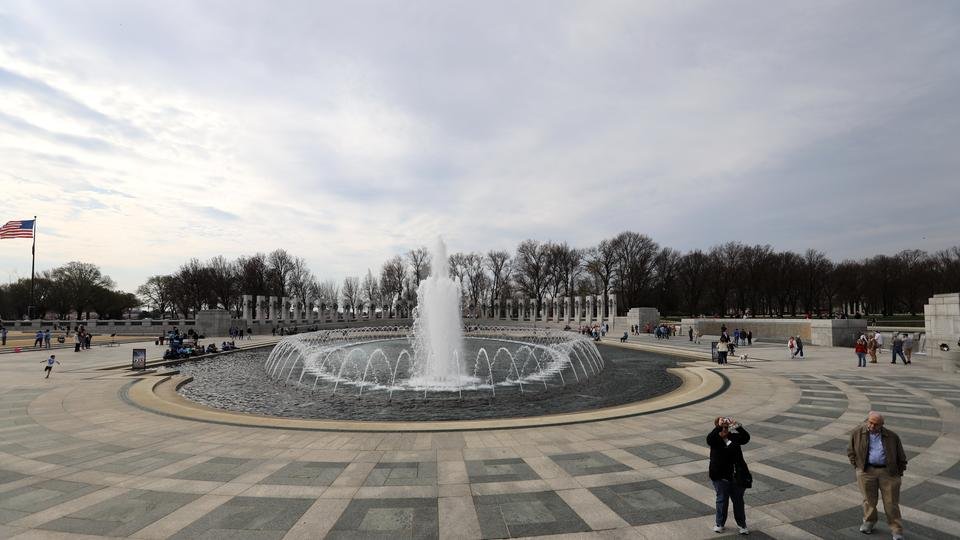 It's still a little early, so a little chilly and not as bright, but, I promise to dial up some sunshine here. The National World War II Memorial is a monument that is dedicated to the Americans who served and to those that supported it from the homefront. My dad wept when he went there for the first time. When he signed up for the Navy, he was only 17 years old. If you know of a relative that served, you can check here to see if their name is in the registry. If it isn't, you can add it.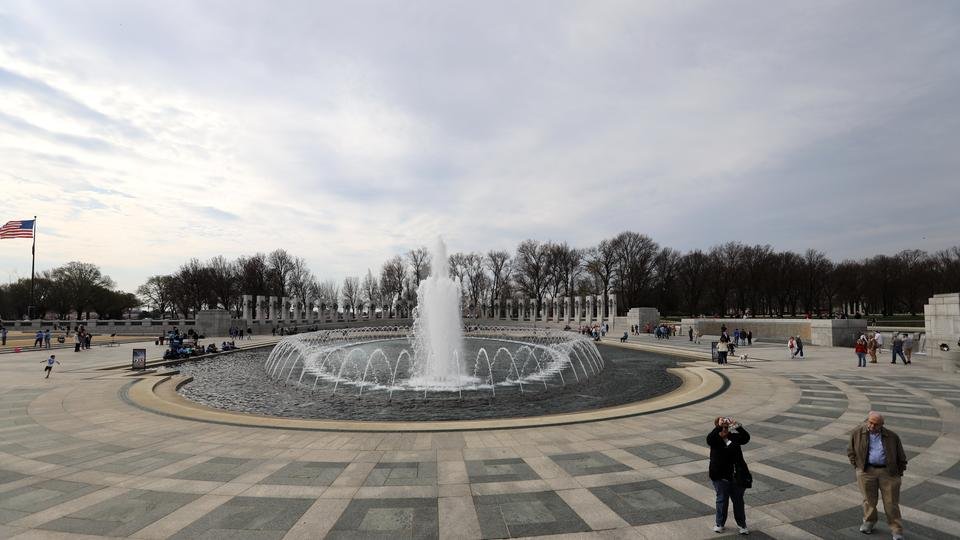 I like this bridge with the little peeking holes in it. I feel like about five years old as I bend down to get the view from the hole. I spot the Jefferson Memorial from here. That is where we are headed.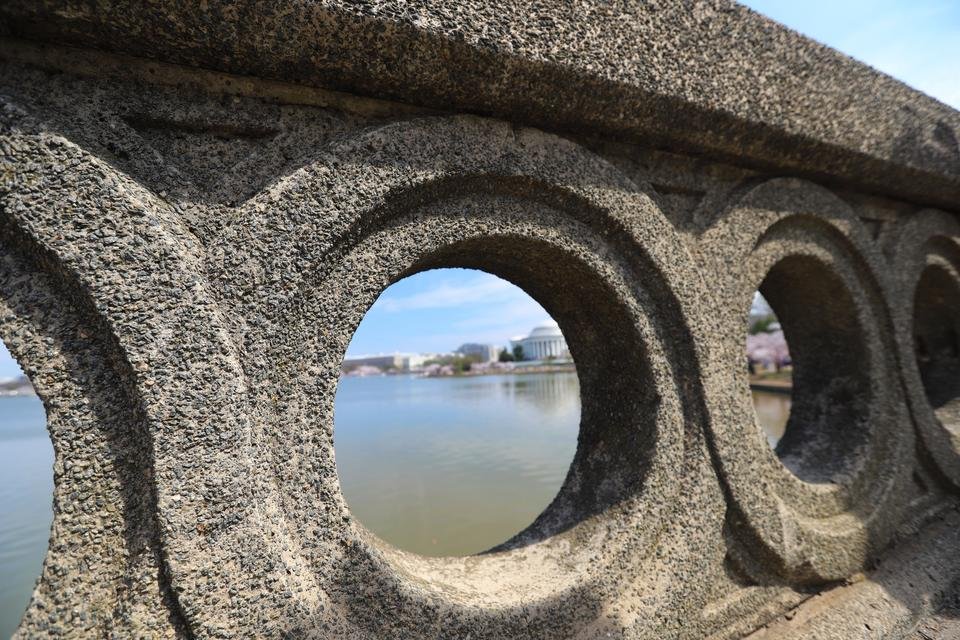 We can walk through the trees to get to the path along the Tidal Basin. The blooms are opening up, right before my very eyes and they are glorious. In Japanese culture, they symbolize renewal and the fleeting nature of our lives. The cherry blooms last only a short while and then they fall back to the earth in a shower of blossoms.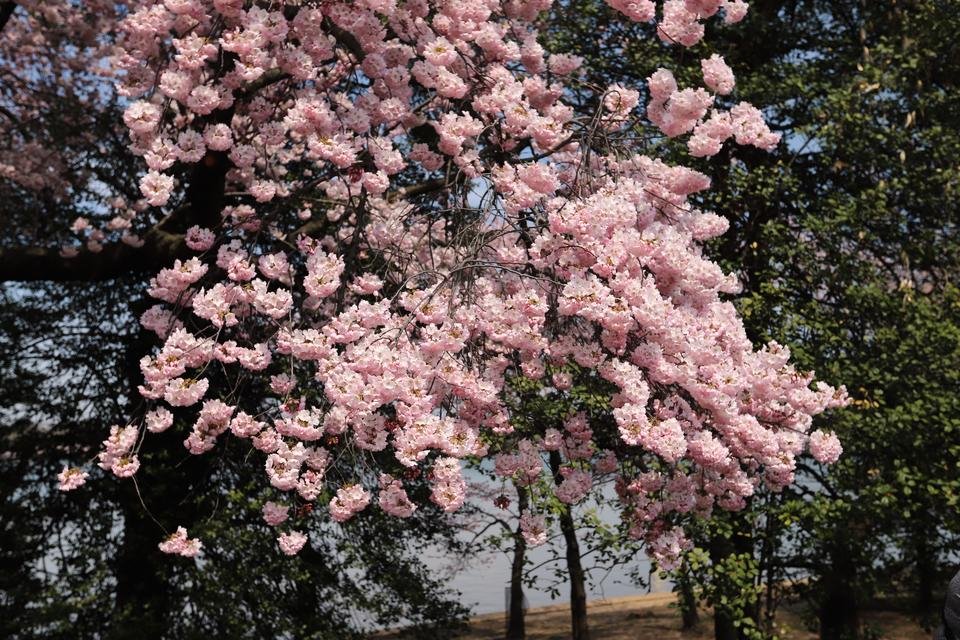 People are out wandering about, no matter how early it is. I can come here at 6 am and there will still be people milling about. It is a great place to jog/walk in the morning and it has a path that is off the road. How can you spell perfect?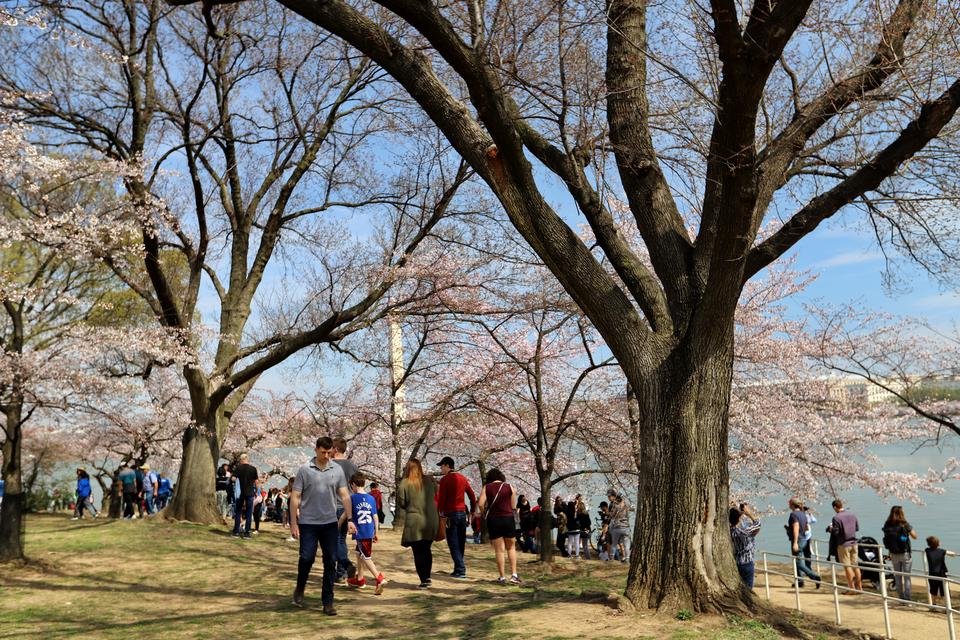 The season of the cherry blossoms symbolize spring here. Many are taking advantage of the weather this morning.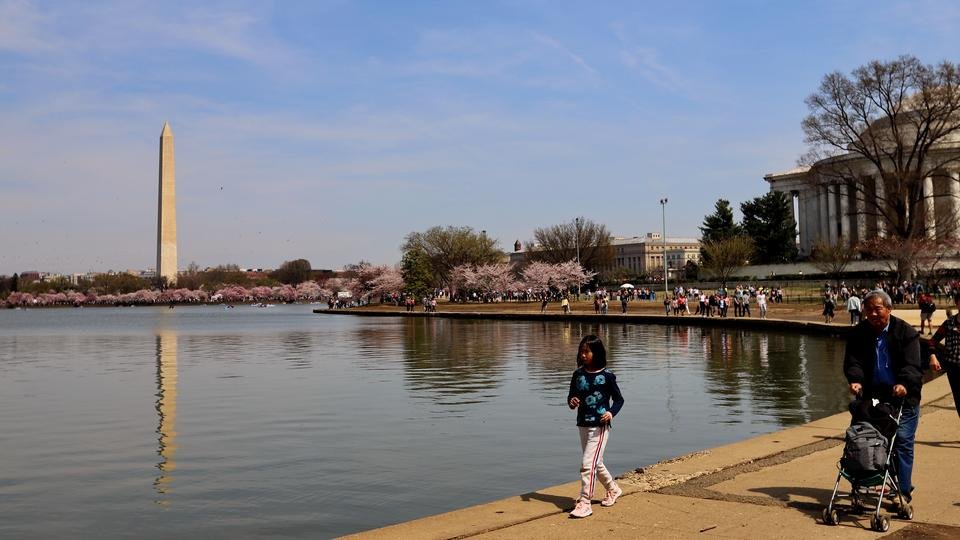 Finally, we have made our way to the Jefferson Memorial where I frequently will come and sit on the stairs with a cup of coffee. Which I will do now. Scooch over. Make room for me please.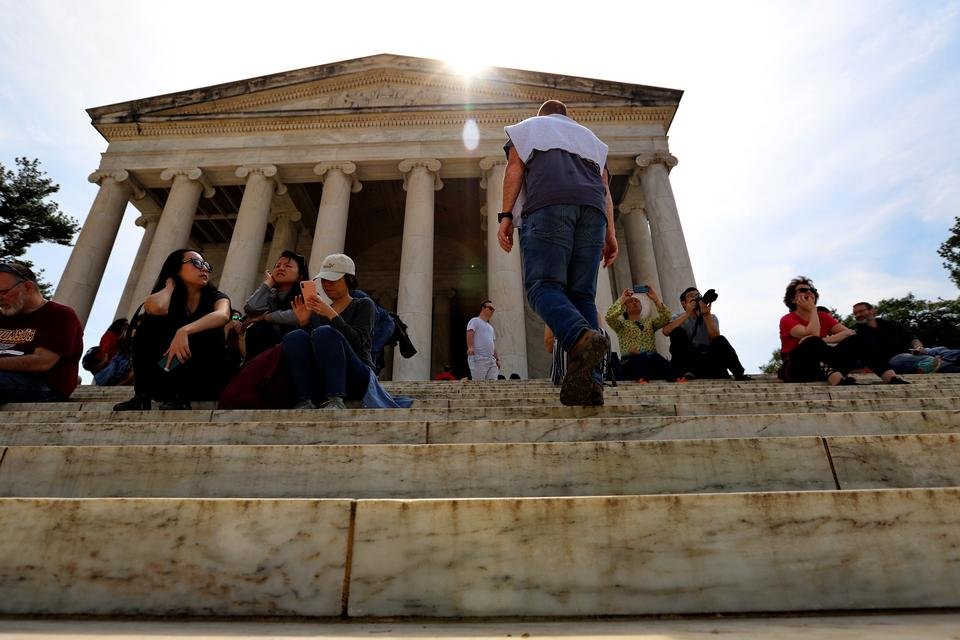 That is the end of my #WednesdayWalk by @Tattoodjay. If you want to read his post with the original rules for the challenge, you can find it here. Thank you for tagging along and I hope you have a most amazing rest of your day!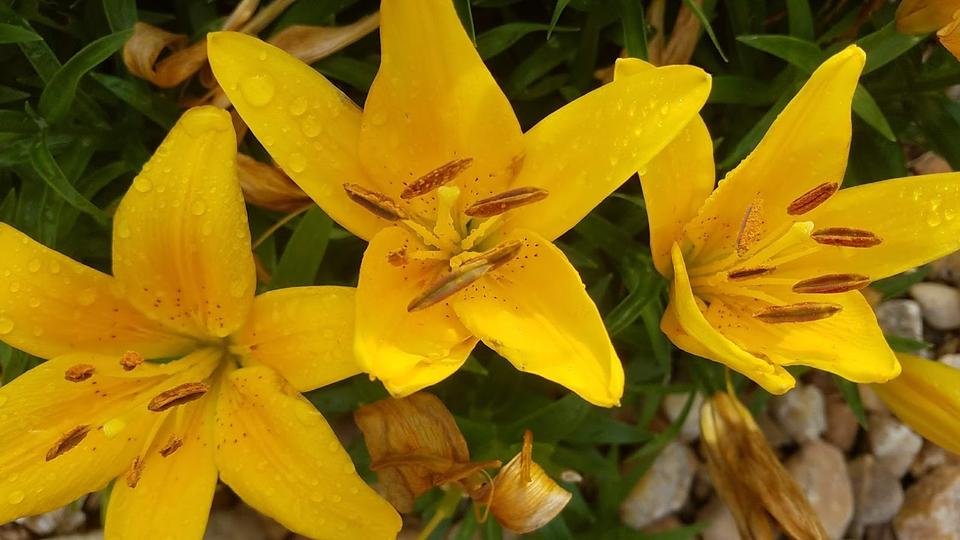 A flower. There must always be a flower to color my world. This picture is dedicated to #WednesdayYellow #ColorChallenge by @Kalemandra.
God Bless you, Mother Nature! Forever and ever, Amen.

*
*
*they set my aunts house on fire
i cried the way women on tv do
folding at the middle
like a five pound note.
i called the boy who use to love me
tried to 'okay' my voice
i said hello
he said warsan, what's wrong, what's happened?*
*i've been praying,
and these are what my prayers look like;
dear god
i come from two countries
one is thirsty
the other is on fire
both need water.*
*later that night
i held an atlas in my lap
ran my fingers across the whole world
and whispered,
"where does it hurt?"
it answered,*
*"everywhere"
"everywhere"
"everywhere"*
warsan shire
#Steemusa is a growing community of quality-content people from the United States or those living here. Check us out on Discord!