St. Lucia. The most mountainous of all the Caribbean Islands. Volcanic island. Oh, the natural beauty of it. Rainforests to hike through and discover another side of nature. Plunging cliffs that take your breath away. Winding roadswith hairpin turns and single wider roads. Hang on!!
Welcome to #TreeTuesday by @Old-Guy-Photos! Where every tree has meaning. Let's see your trees! You know you want to!
I was driving through the countryside, taking in the lush beauty of St. Lucia, when I passed a banana farm and knew I had to stop for #TreeTuesday to get a shot. They have them in the blue bags to prevent black spots on them as they ripen. If a green banana rubs up against another, it will bruise. Also, they are sprayed for mites and the bag helps keep them safe from them. I am not sure how I feel about that! Technically, bananas are not even trees!! Who knew??? I just found out that they're perennial herbs.
These are typical West Indies style housing with the pretty color dotting the landscape.
Soufriere is the town that you see below the tree line. It makes a nice backdrop of the Pitons, the rainforest and the sea. Undeveloped and lightly populated, it is located in the southern part of the island. Trees are in abundance here!
Quaint little fishing village, surrounded by a forest of trees and palms and banana trees. There were boats pulled up to shore and fishing nets being dried in the sun. And the people. The people were beautiful. Simply beautiful
He lived in the fishing village and worked here, in this artists shack, which were dotted along the roadside everywhere I drove. He took out his guitar and seranaded us with his Bob Marely songs. Oh, yes! And then he showed us his artwork, as we looked down at the town. So much talent here. So little opportunity.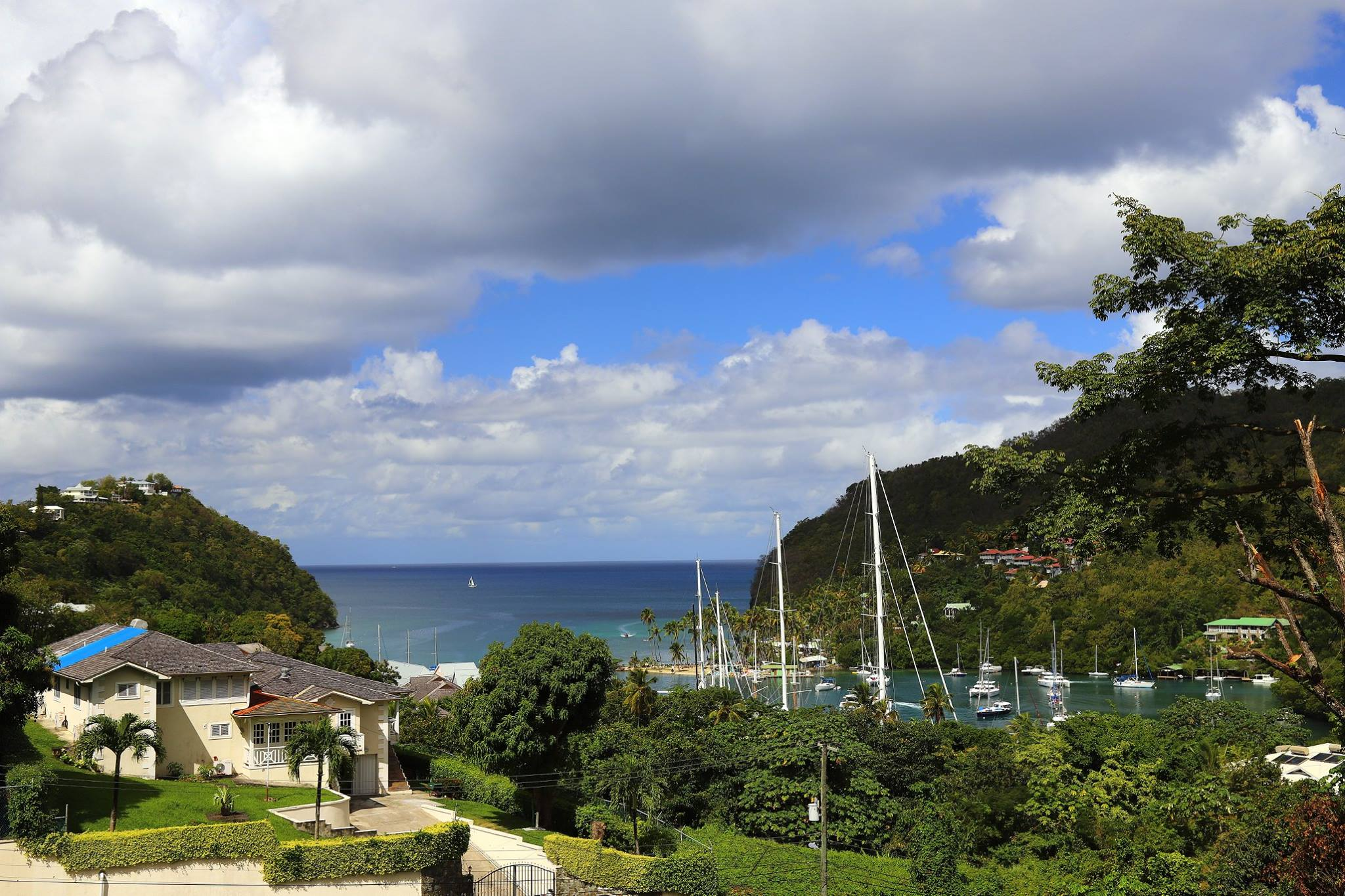 Villages with boats, yachts and fishing equipment. What a life, no? And TREES! There are trees all over the place!
There is a melt-off upon my arrival back home. One day a frozen tundra and the next day 70. The trees did not appreciate this. Especially my Red Maple.
#Alwaysaflower. There must always be flowers to color my world.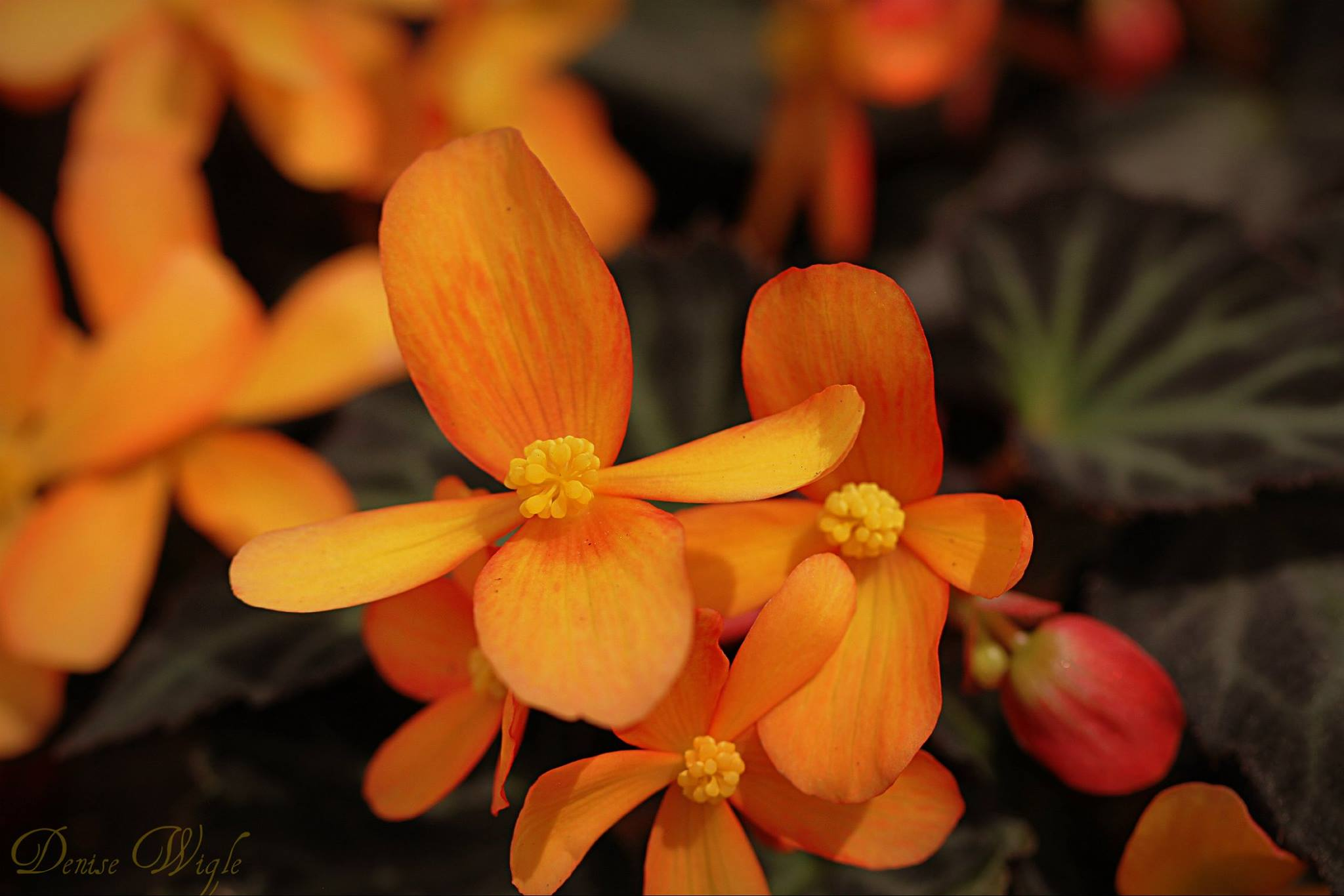 *Somewhere
A symphony plays
The strings of my heart
Passionately
Harmonizing
Making
Music to my eyes*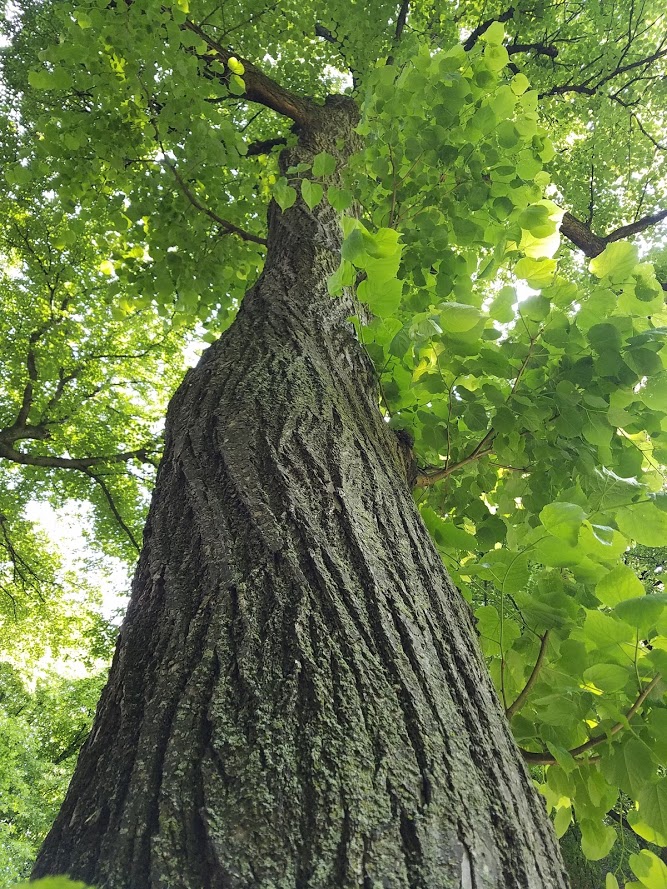 A giant tree for good measure! Thank you for taking the time to do #TreeTuesday with me! Much appreciation to all. Have a great night from here!
Let the sun shine in on your life, so the joy may touch your soul.As always, keep on singing that song!! And just like that, this post is done. Thank you for stopping by and saying hello, leaving your words behind... and just so you know, although much sun and shine were used up today, I can guarantee that there is still a little left in my heart. Have a most fabulous day ahead!
Thank you for visiting my post 💖 Because of you, I come back to post, again and again. Keep it classy, people. Kindness counts. Wherever you go, whatever you do.
https://ipfs.busy.org/ipfs/QmbYLixGCCBYVyoz9MiDCDREAXiy8H8PQ2Sqo9UdNShUbs
---
*they set my aunts house on fire
i cried the way women on tv do
folding at the middle
like a five pound note.
i called the boy who use to love me
tried to 'okay' my voice
i said hello
he said warsan, what's wrong, what's happened?*
*i've been praying,
and these are what my prayers look like;
dear god
i come from two countries
one is thirsty
the other is on fire
both need water.*
*later that night
i held an atlas in my lap
ran my fingers across the whole world
and whispered,
"where does it hurt?"
it answered,*
*"everywhere"
"everywhere"
"everywhere"*
warsan shire
Steemusa is a growing community of quality-content people from the United States or those living here. Check us out on Discord!



I miss you Steem Engine!