Today is #MarketFriday initiated by @dswigle (Denise, that's me!!) Join me as we share our markets across the globe. I always look forward to seeing what you send me! It is amazing to see the different markets and cultures of our friends here on steemit. I have been pleasured by all of you, as you send in the most wonderful posts. Going places, doing things, buying merchandise. I have been surprised by many, not being familiar with the culture and I must say that it has been such an educational experience for me in so many ways and I hope for you also.
If you have been following #MarketFriday for the last few weeks, you will know that I have been house hunting for the last month or so. I have seen bigger than what I have and a little smaller. But, now, although I still have a few more appointments and then I will decide if I shall stay where I am, or move. I do like my neighbors and the proximity to downtown. I have farms and city, a rare combination. However, I can see in my crystal ball that things will be growing more here and so it will become busier than it already is. I don't mind busy, but, will I mind in ten years? Twenty?Thirty? This is part of the kitchen.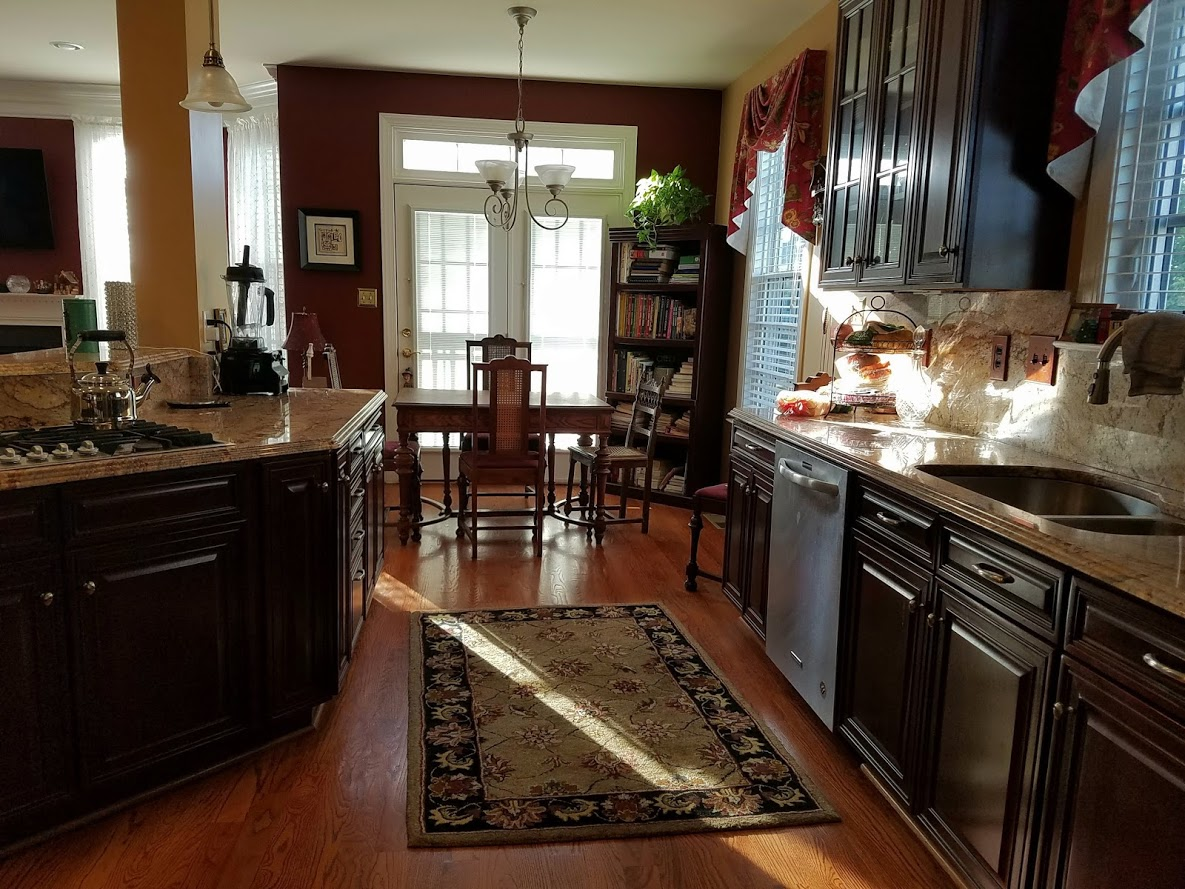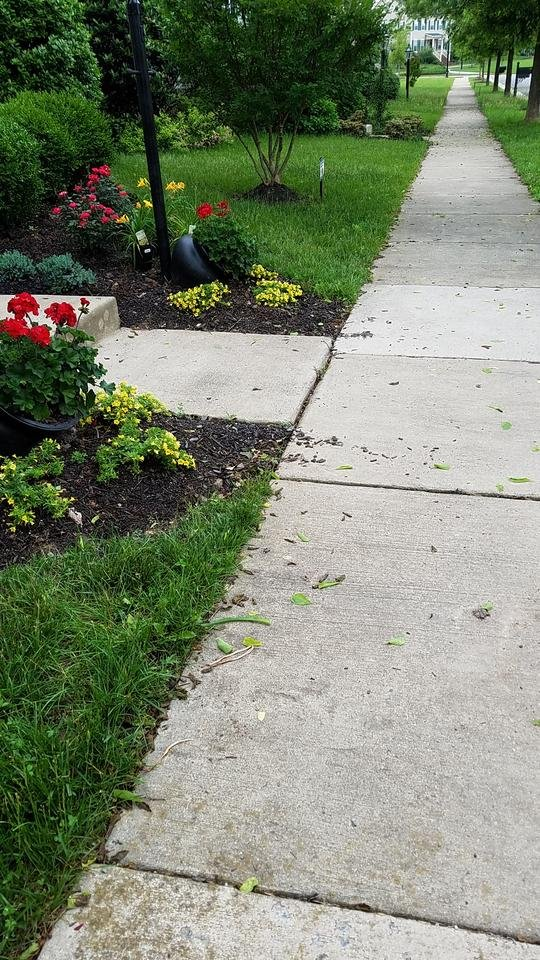 These are not really in any specific order. This is the sidewalk near the house. I used this picture yesterday, showing that the neighbor was weed whacking his yard and honest to God, he came straight across and did mine. We do that for each other when we have time. If we get snow, he keeps blowing all the way down. I love my neighbors! I probably should have taken a picture when it was done and all trimmed pretty.
This is the entryway, or where the front door is. A very small foyer, but, it is adequate and I am pretty sure my neighbors don't judge me for it. When I was having the house built, I did not have the vision of a big entryway. I can see that I have been looking at too many houses, lately. Bigger is not necessarily better.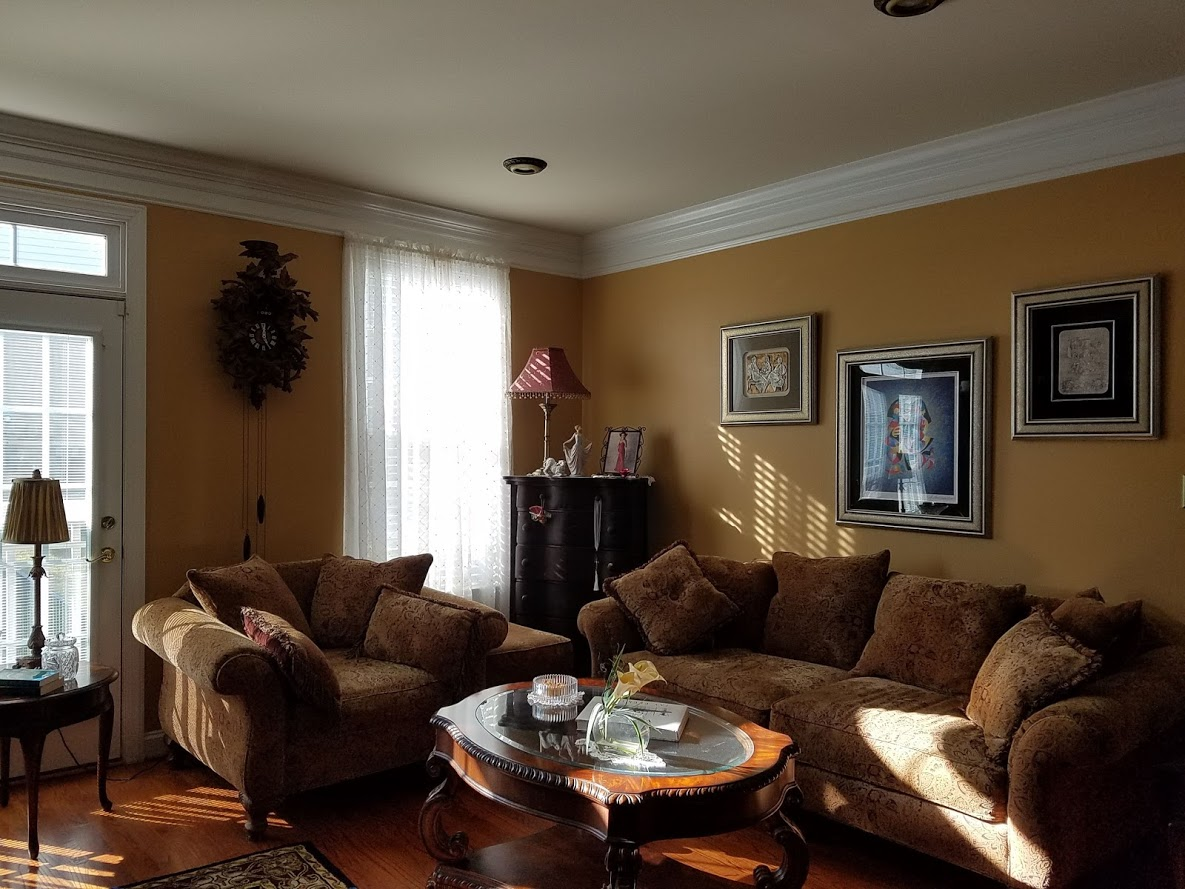 This is another sitting area, the room next to this is the formal dining room. This room gets used a lot by people looking to find a quiet corner to re in.
p
I hope you will join us as we share different markets. It has been such a pleasure to see markets from all over the world. Who doesn't love to see what they are selling? There is always a curiosity attached to foreign ingredients, different produce or any product sold. So, yes! I would love to see yours! So don't forget to take photos wherever you happen to be shopping - whether it be the grocery, art galleries, wherever money is exchanged for a service or for merchandise. Don't forget to use the hashtag #marketfriday and @dswigle.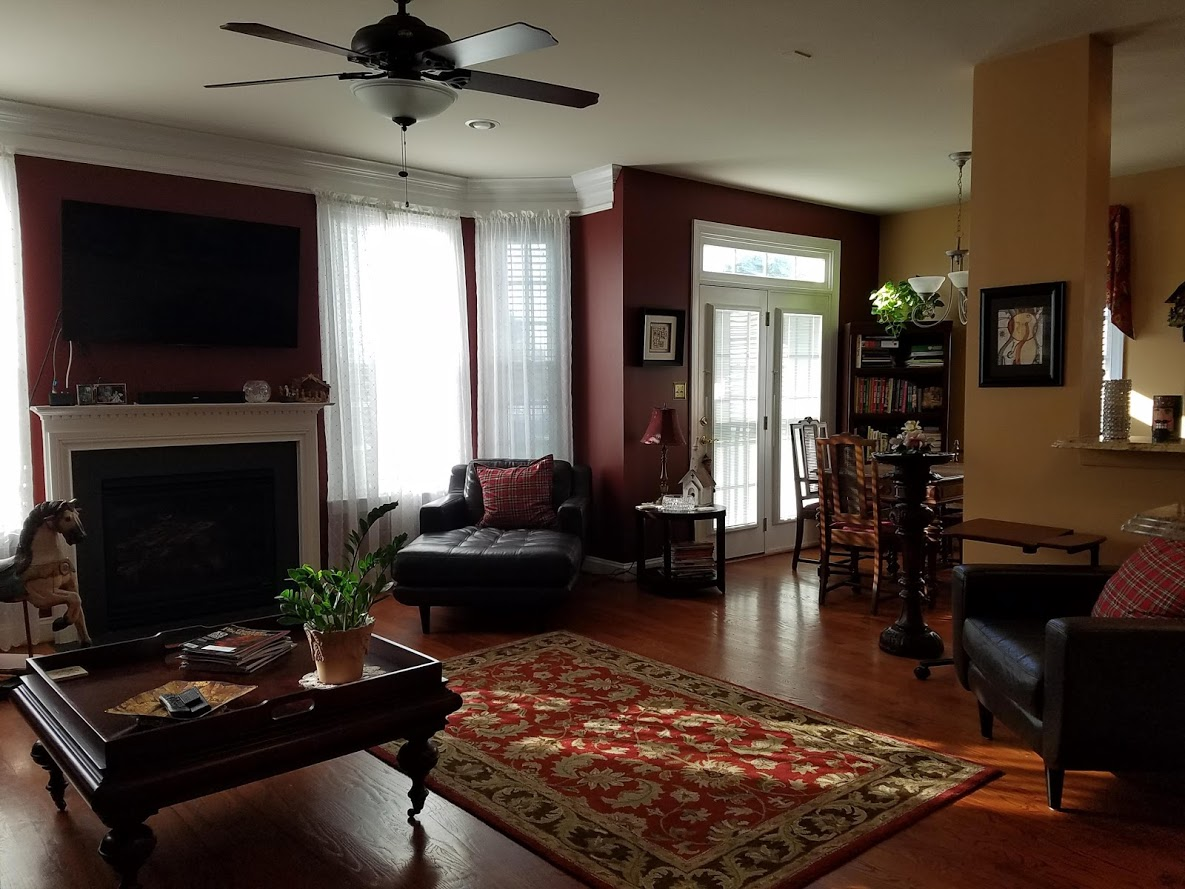 This sitting area is the hub of all the activity in the house. Mainly because it is attached to the kitchen and where many people congregate at once. Although there is a television here, most of the programming, which is in fact, very little, is watched downstairs in the Media Room. It has movie theater seating and is quite comfortable. I wanted a separate room because some of the programming is so loud. The beachy house didn't have a media room. Something to think out.
r>This is the other side of the sitting room.
Flowers. You know there must always be flowers. This picture is dedicated to #FridaySkyBlue #ColorChallenge by @Kalemandra. She colors my every day.
*This landing is from the upstairs where there are four bedrooms. There is one more downstairs. Straight down the stairs is my office, although, I can honestly say that I steem in the sitting room near the kitchen most of the time.*
*One of five bathrooms. It has a shower and a jacuzzi tub. For those days where you need a little extra TLC.*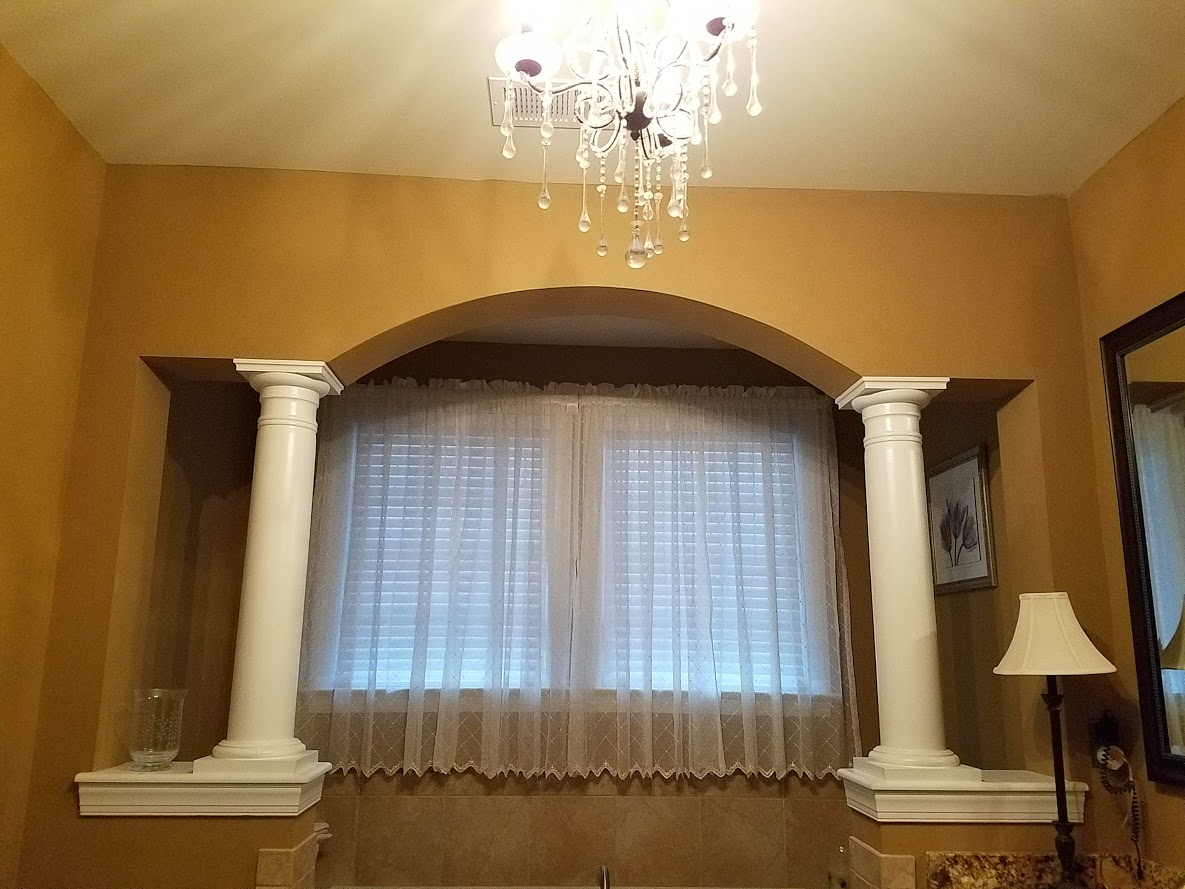 The downstairs or lower level as they say around here. :) These are all multipurpose rooms. The gym is to the right and the media room to the left. Bathroom in front of the media room and craft room in the back of you.
The downstair sitting room/bar area. The gym is down on this level as is a full bath, the media room, and a craft room.
Excuse the photographs. I was snapping the pictures tonight as I found the need. The gym was a gift I gave to myself for winter days with snow and perhaps a little ice. No excuses to skip the workout. It actually gets a pretty good workout as everyone in the house uses it. If it isn't used, why have it?
The entryway again, as you are walking in the door. At Christmas, I get to decorate the staircase with garland and lights. It is my favorite look for it. I wish I could keep it up all year long.
The options are varied and many, so now I will just have to see which one of the houses fit best. I am already here in this one, so, it has an advantage. But, will I be better moving before the area gets crowed. Or will it be one of those things you slowly absorb into your system?
And just like that, this post is done. I hope you enjoyed your visit! As always, I want to thank you for taking the time to visit #MarketFriday!! Thank you for supporting the challenge! Have a most fabulous day! Cheers!!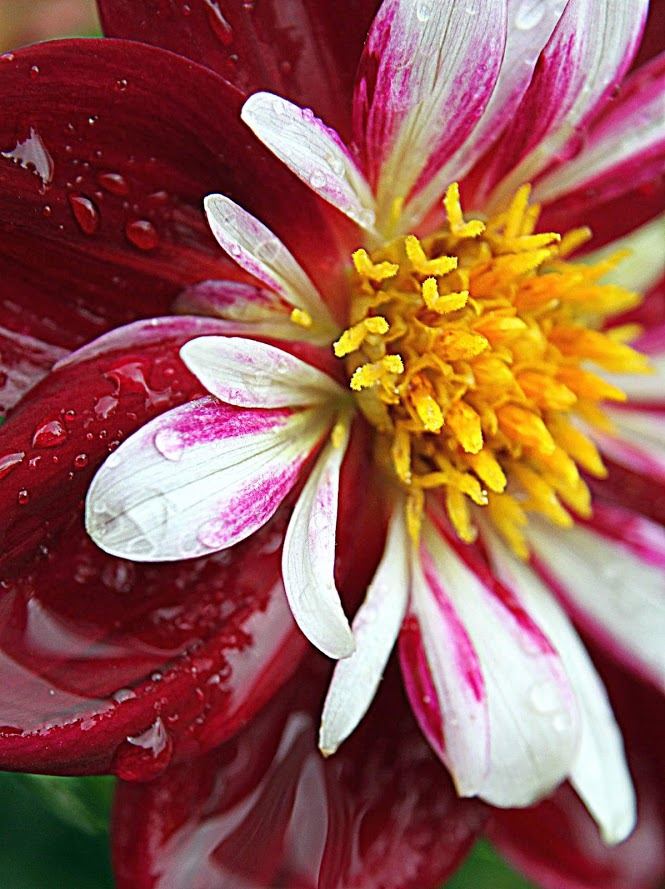 *¸.♥´¸.•♥¨) Let the sun shine in on your life
So the joy may touch your soul
(¸.•´♥ (¸.•´ ♥*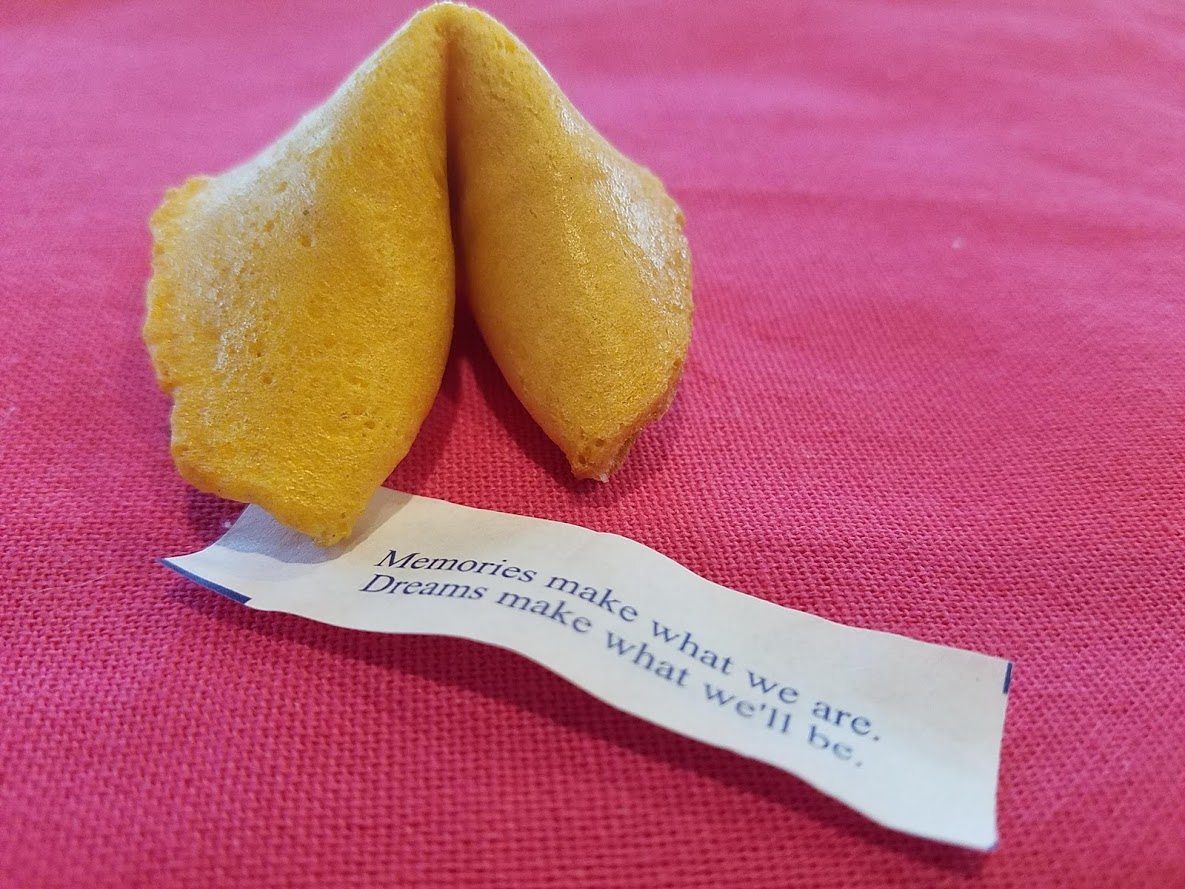 Fridays are all about the #MarketFriday Challenge! Looking to take part in it? Here is how:
How to Participate:
1. Go to the market! Any market will do! Food, Clothing, Plant or Animal, if you wish. You can go to the zoo or an art auction. Anywhere or anything that you pay money for a service. I once went to a nail salon. 2. Take pictures! Be creative (or not) 3. Tell us a little bit about the market, what brought you here? 4. Post the picture(s) 5. Don't forget to hashtag it! #MarketFriday by @dswigle 6. Drop the link to your post here so I can easily find them
It is always interesting to see the different markets around the globe! C'mon! Show me your market shots! I eagerly await them!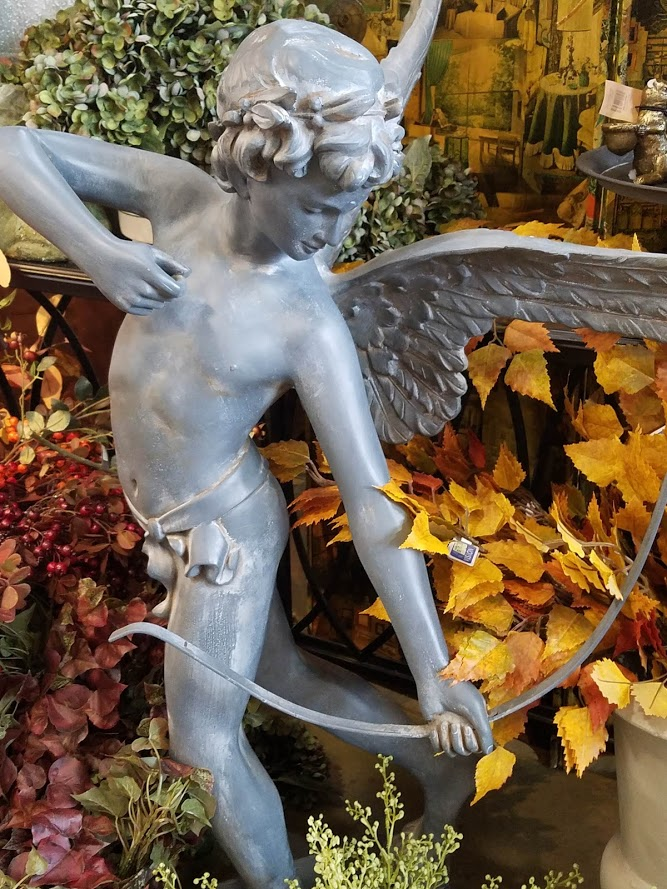 I love to share and be shared with! I am intrigued by different cultures. It is exciting and yes! I would love to see yours! Don't forget to take photos wherever you happen to be shopping - whether it be the grocery store, the local marketplace or even an art gallery, a kite festival! Wherever money is exchanged for a service or for merchandise. Be different if you wish! It does not have to be a traditional market! We will love it! I promise you! Don't forget to use the hashtag #MarketFriday and @dswigle.
*
**
Thank you for visiting my post 💖 Because of you, I come back to post again and again, I am encouraged by you, for the time you take to visit, comment or even upvote. For all of these reasons, I am eternally grateful. Don't ever forget what a wonderful world we live in, people. Let's hold hands around the globe and make this earth really spin. Some days, it is not as easy to see, how wonderful it really is. Kindness counts. Wherever you go, whatever you do.
I always post this poem down at the bottom of my posts. It is one that has become so near and dear to my heart. I only post the most famous part of it, but, wanted to post it in its entirety today.
*they set my aunts house on fire
i cried the way women on tv do
folding at the middle
like a five pound note.
i called the boy who use to love me
tried to 'okay' my voice
i said hello
he said warsan, what's wrong, what's happened?*
*i've been praying,
and these are what my prayers look like;
dear god
i come from two countries
one is thirsty
the other is on fire
both need water.*
*later that night
i held an atlas in my lap
ran my fingers across the whole world
and whispered,
"where does it hurt?"
it answered,*
*"everywhere"
"everywhere"
"everywhere"*
warsan shire
#Steemusa is a growing community of quality-content people from the United States or those living here. Check us out on Discord!