Today is #MarketFriday initiated by @dswigle (Denise, that's me!!) I hope you will join me as we share different markets across the globe. I find it one of my greatest pleasures on the platform, mixing our cultures and our lives. Share in the experience of enjoying markets from around the world and different cultures.
Fear has gripped the United States. Not all of us, but, some have taken it to another level. The aisles of empty store shelves and the barely anything there dairy cases give the appearance that we should be alarmed, at the very least. Are we running out of food?? Not even close. This is what I was met with last Friday.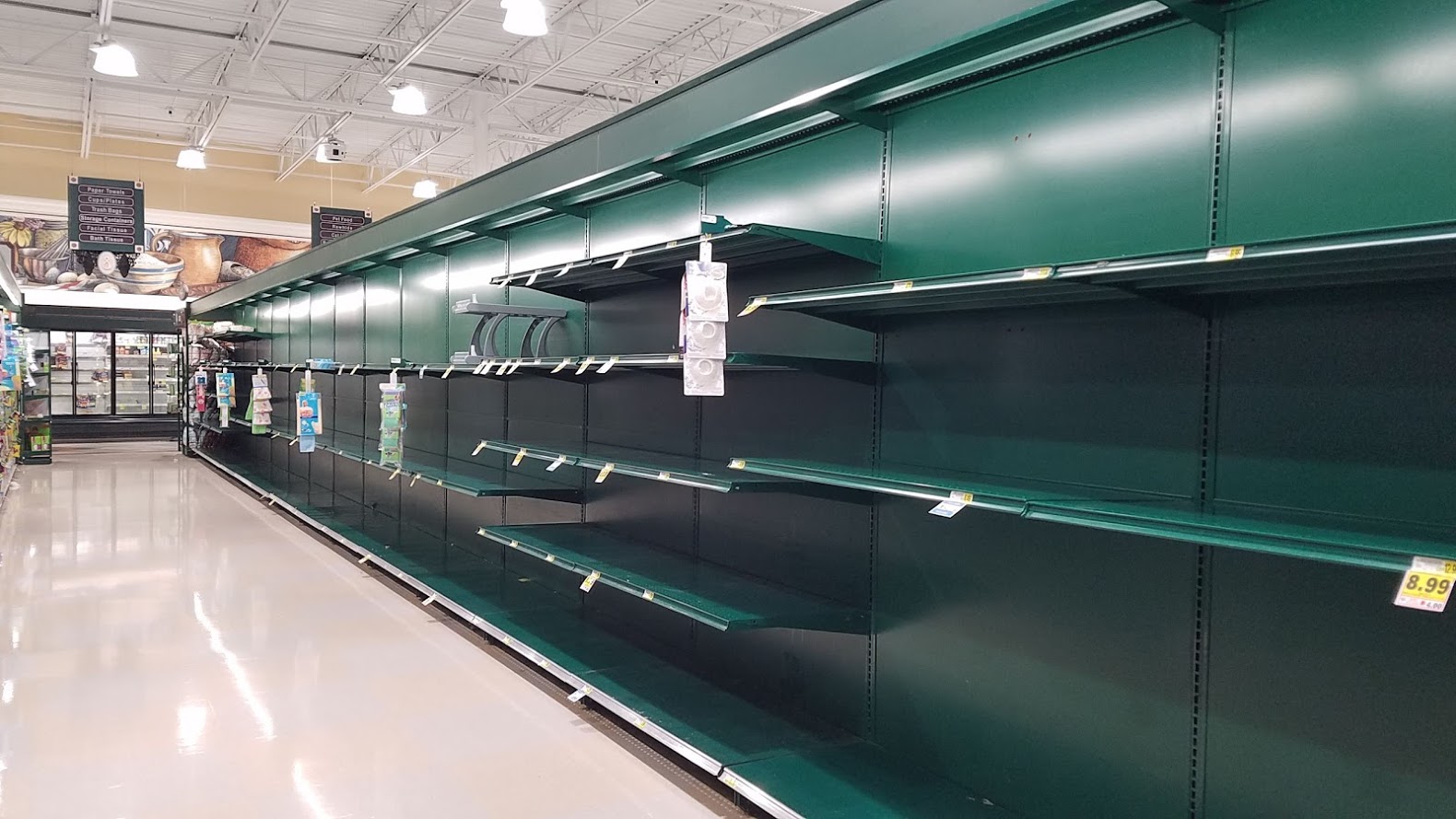 Not a traditional #MarketFriday, but, who doesn't love to be a little bit different? There is no right or wrong here, just what drives you that week. I love to share and be shared with! So, yes! I would love to see yours! Don't forget to take photos wherever you happen to be shopping - whether it be the grocery store, the local marketplace or even an art gallery. Wherever money is exchanged for a service or for merchandise. Be different if you wish! It does not have to be a traditional market! We will love it! I promise you! Don't forget to use the hashtag #MarketFriday and @dswigle.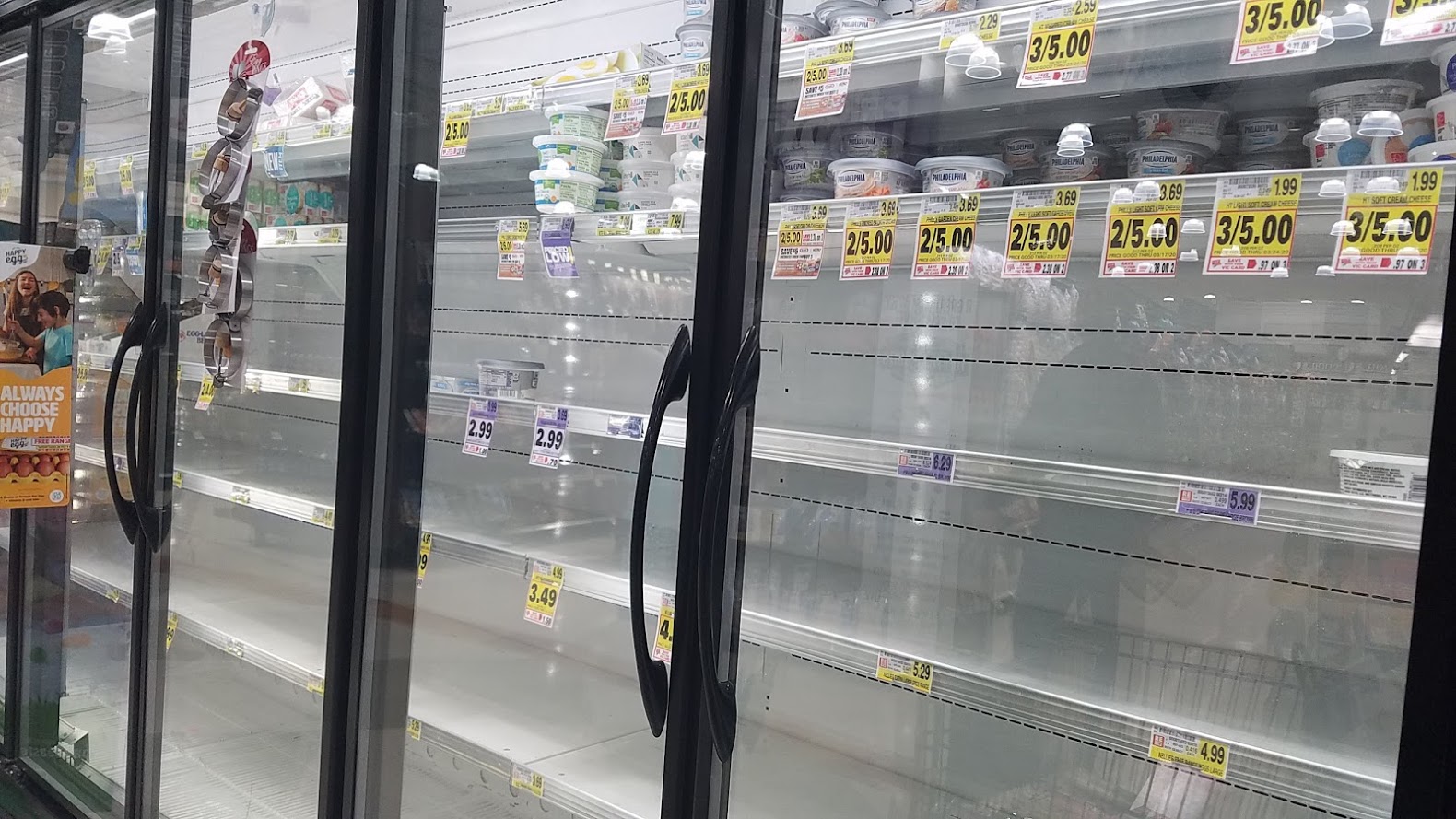 The perception that they are battling against is that there is a huge shortage of food and will not be able to be supplied. If people hadn't panicked and bought out the stores, perhaps this wouldn't have happened. But, people started hoarding non-perishables right away, giving the probability that shortages and empty shelves were one their way.
Please leave the link to your post on here so it can easily be found by others. They are so much easier to find in one place. Where else can you take such a quick trip around the globe? Thank you so much for joining us!! ❤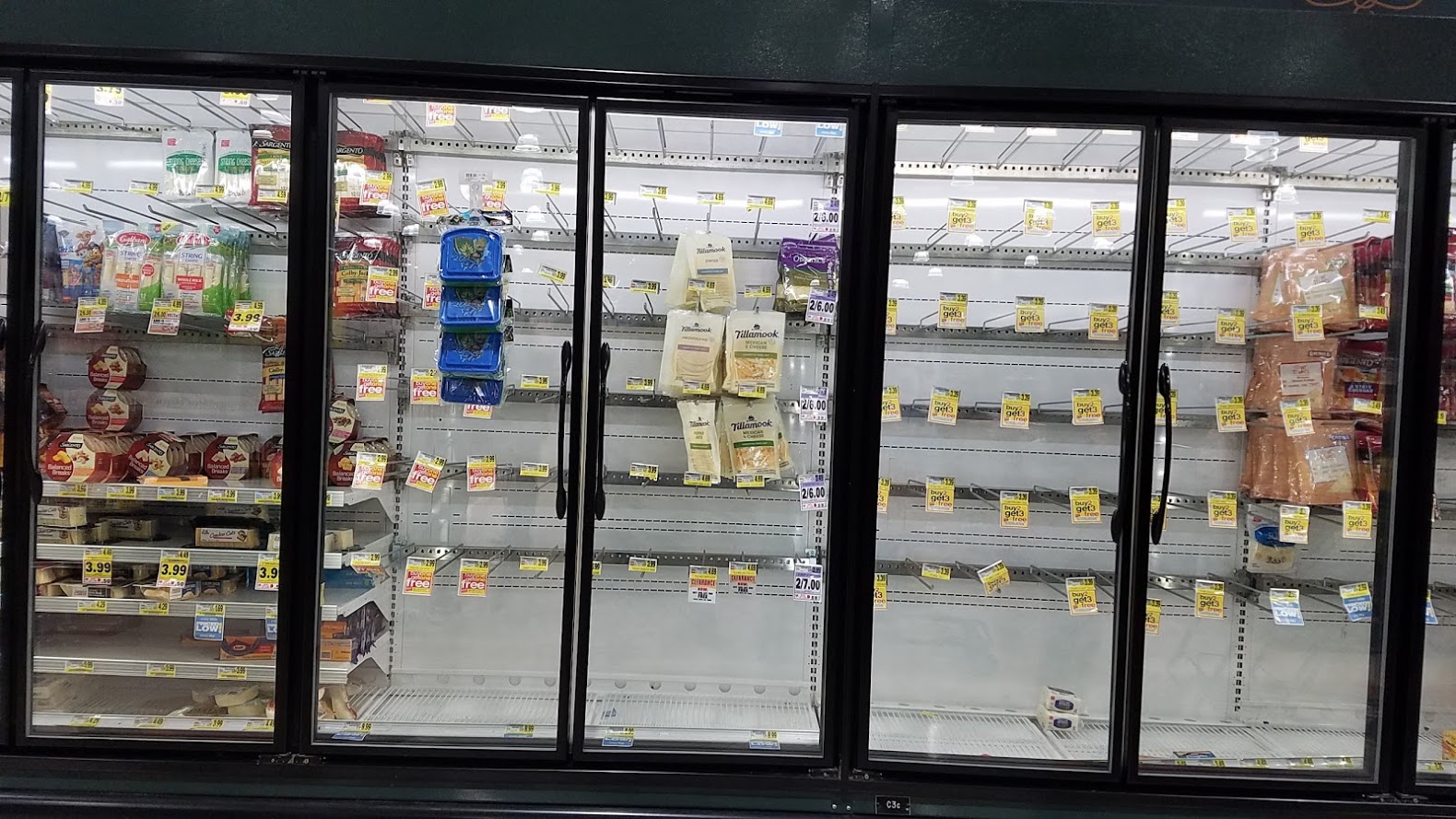 I am looking at that cheese that is left hanging in the middle door and I am pretty sure if nobody has touched it, it is something I wouldn't want. Desperate times may call for someone to come back and get it though.
Admittedly, I was in an unnamed grocery store, perusing up the aisles for pictures, I had long ago done my food. But, anyway, the only thing left in the bread aisle was Nature Valley Honey Wheat Bread. The rest was empty. Now, I can tell you that even if I ate that stuff, the fact that nobody else would touch it should tell you something, right?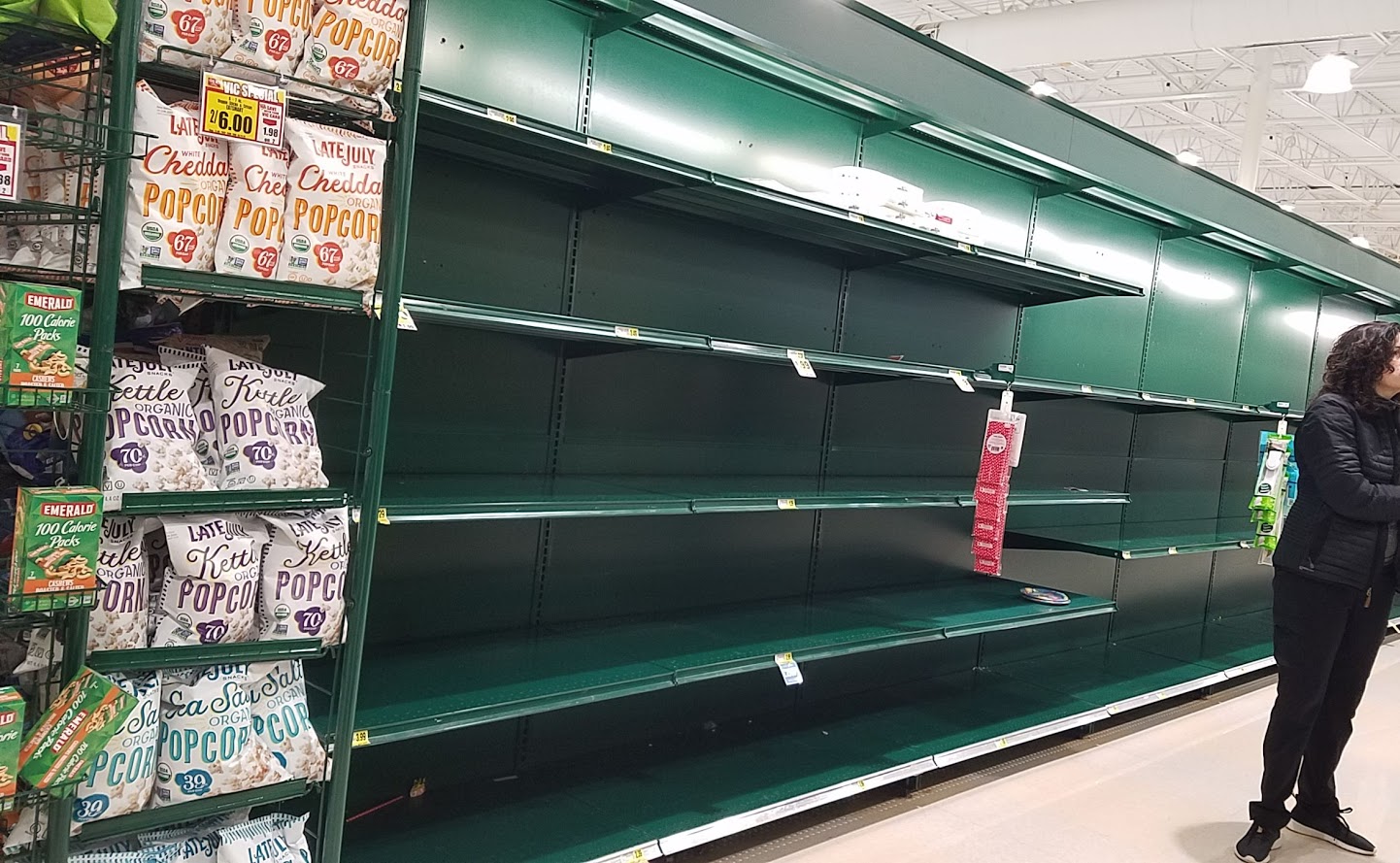 I kid you not. I won't keep posting empty shelves. We all know what it has been looking like. It is dismal. I have all the food I can possibly need and I just know that when we ease up, the supply wagon will be able to give us more. Slow down, it isn't going anywhere. If you need something, go to the store when it opens, Most places stock overnight. If you are over 60, most of the stores are opening the store for two hours, usually, Tuesdays and Thursdays for them to shop without the crowds. Check with your own stores to see if they are doing this.
It is a trying time for many, kids out of school, people out of jobs or working from home. No places to escape to, not even a movie to watch, although the industry is fixing that. But, we will persevere and we will be fine. I want to thank you all for showing up for #MarketFriday and I wish each and every one of you well. Be safe and practice sanitizing and proper handwashing.And still no handshaking. I don't even like elbow bumping. Just bow. No touching.

Lastly, a flower. #alwaysaflower. To color my world. Daffodils are on the menu this week, Everywhere you look, the loveliness is there, it never escapes me. Oh, may I gaze upon you, always and a day?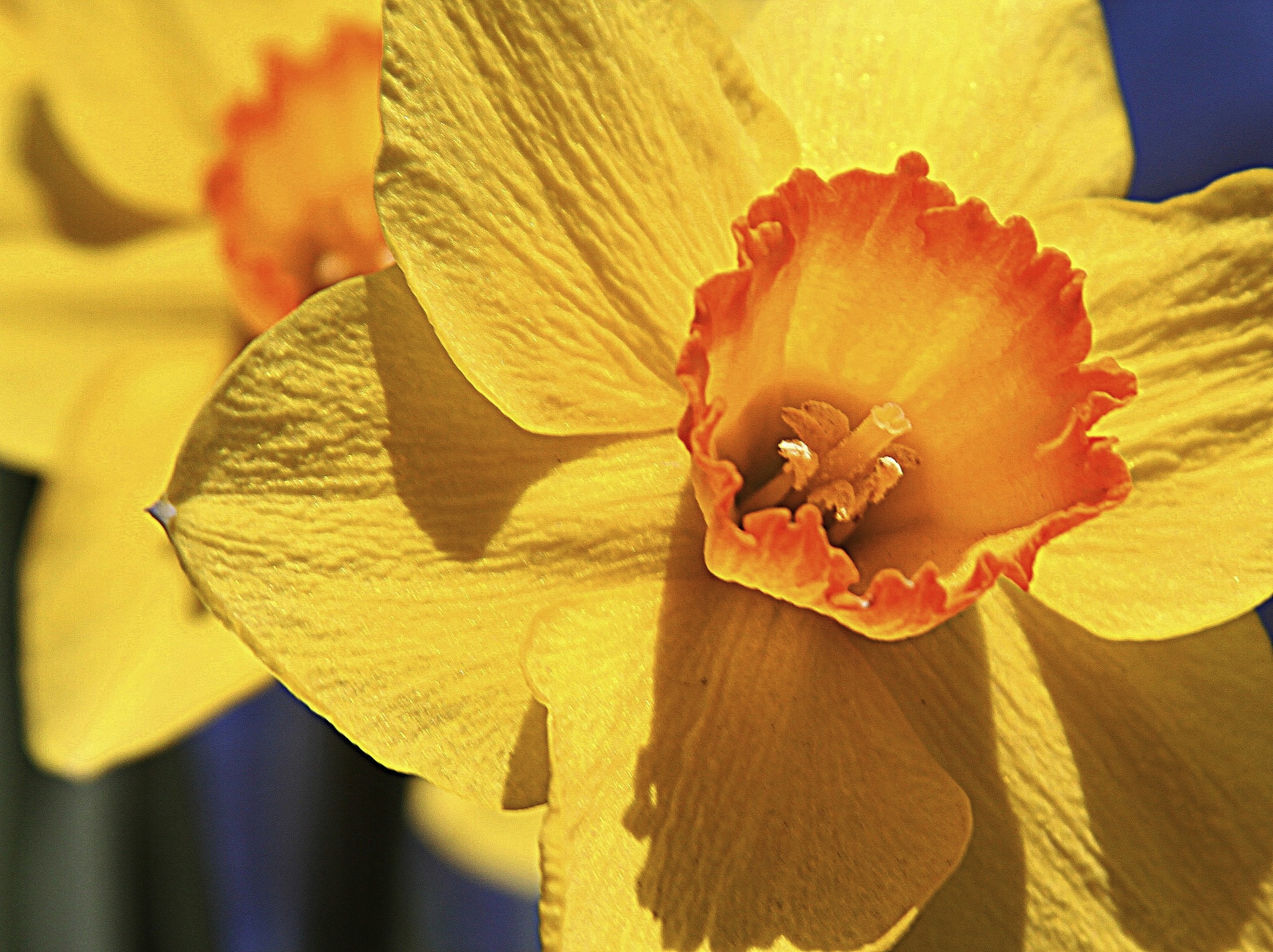 *Fridays are all about the #MarketFriday Challenge! Looking to take part in it? Here is how:
How to Participate*
Go to the market! Any market will do! Food, Clothing, Plant or Animal, if you wish. You can go to the zoo or an art auction. Anywhere or anything that you pay money for a service. I once went to a nail salon.
Take pictures! Be creative (or not)
Tell us a little bit about the market, what brought you here?
Post the picture(s)
Don't forget to hashtag it! #MarketFriday by @dswigle
Drop the link to your post here so I can easily find them
It is always interesting to see the different markets around the globe! C'mon! Show me your market shots! I eagerly await them!
And just like that, this post is over. From beginning to end, I'll do it again, probably tomorrow. Have an amazing day! Do something fabulous!💖 I also want to take a moment to thank you for participating or reading #MarketFriday! I hope you don't mind the unusual market. If you haven't tried it already, join the tag and have some fun with it!
---
Thank you for visiting my post 💖 Because of you, I come back to post, again and again, Some days, it is not as easy to see, how wonderful our world really is. Kindness counts. Wherever you go, whatever you do.
*they set my aunts house on fire
i cried the way women on tv do
folding at the middle
like a five pound note.
i called the boy who use to love me
tried to 'okay' my voice
i said hello
he said warsan, what's wrong, what's happened?*
*i've been praying,
and these are what my prayers look like;
dear god
i come from two countries
one is thirsty
the other is on fire
both need water.*
*later that night
i held an atlas in my lap
ran my fingers across the whole world
and whispered,
"where does it hurt?"
it answered,*
*"everywhere"
"everywhere"
"everywhere"*
warsan shire
Steemusa is a growing community of quality-content people from the United States or those living here. Check us out on Discord!