Cannabis is an incredible plant for so many reasons, but the one I want to highlight here is its aesthetic beauty. To me, cannabis photography is a rewarding pursuit that relaxes me and allows me to share something pleasing (and maybe educational) with others.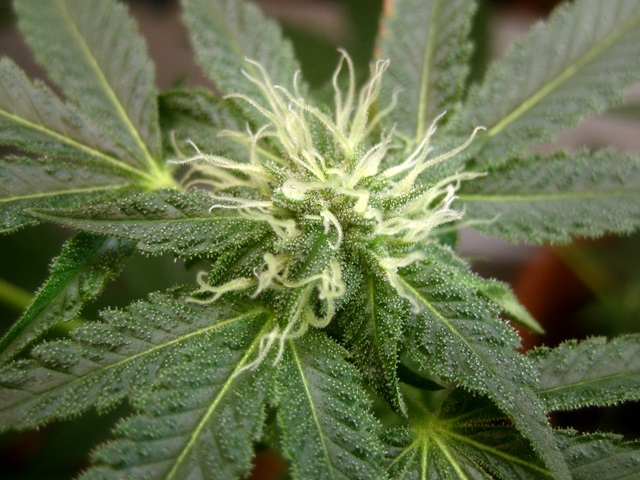 My 3 MK Ultra females are blooming! That stunning capture is of an upper nug taking shape. These plants are 94 days old, from seed.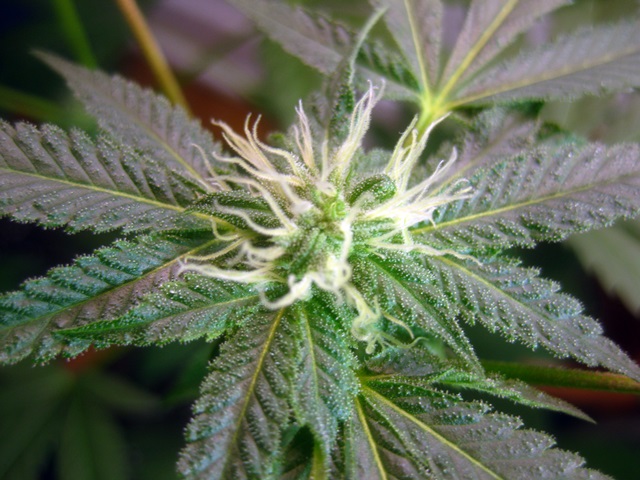 Another top bud forming. My plants get nothing but water, soil, air, and light - 200% organic!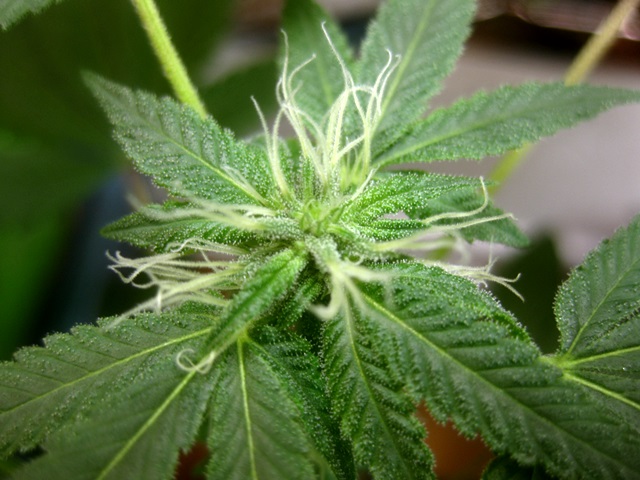 Pistils reaching and hoping for pollen. Unfortunately, my Steem OG female went hermaphroditic this week, so these MK Ultra flowers are probably all fertilized. They may not look 'pregnant', but we won't know for sure until the buds are cured and finally busted up to be used.
Have a look at the Steem OG flower, removed from the plant, with both female and male parts:
S3's hermaphroditic flower with pistils, stamen, and pollen.
Back to the MK Ultras...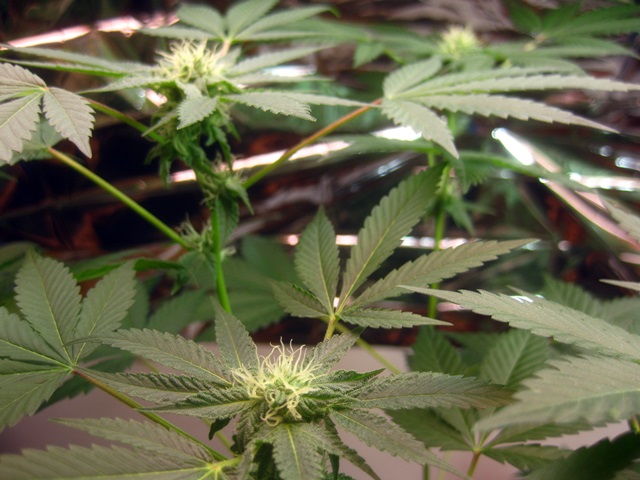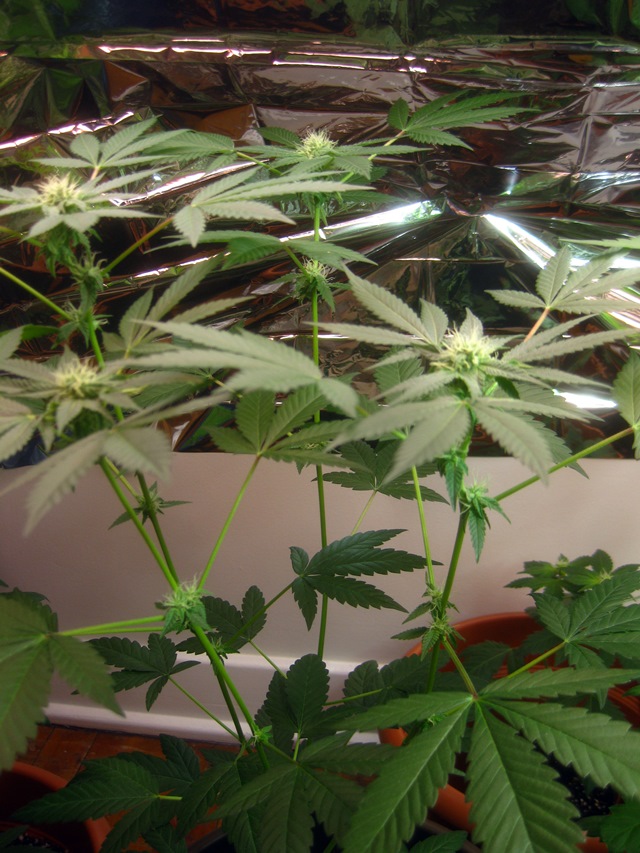 Those photos are M3, but all three MK Ultra plants are looking good. They flowered a little behind the Steem OG, but they're catching up, adding trichomes and size daily. They smell amazing, like diesel, pepper, and coffee.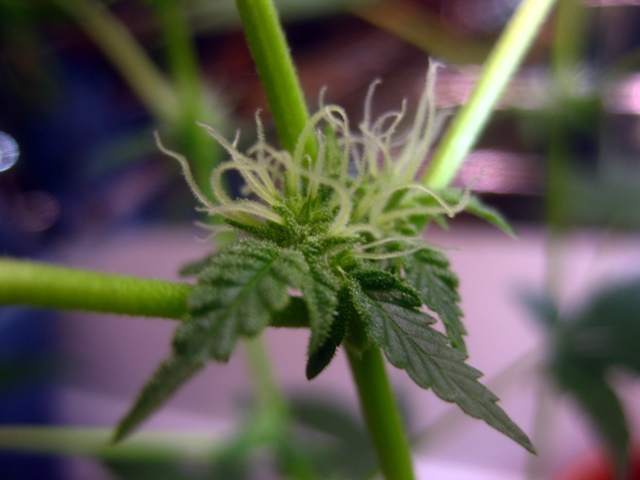 The smaller flowers lower down don't get as much light, and will end up as 'pop-corn buds'. Noob cannabis buyers often turn their noses up at small buds, assuming bigger is better. But when you're buying by the gram (or ounce), you want quality, not size! Small buds may be just as potent and delicious as large ones - sometimes even more so.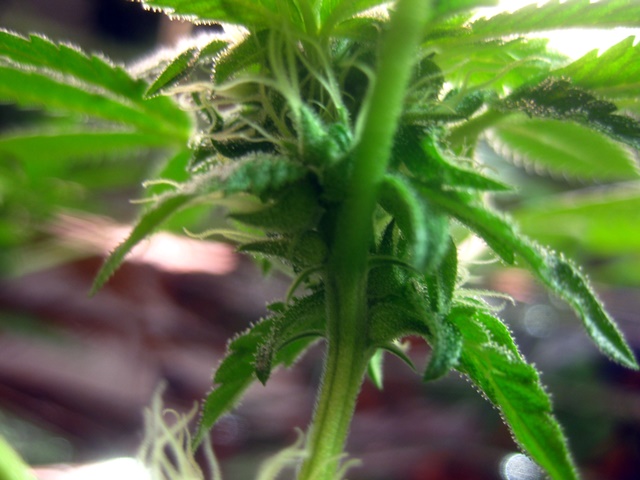 Looking up along a main stem, at a lower node. Normal female calyxes and pistils here, no pollen sacs!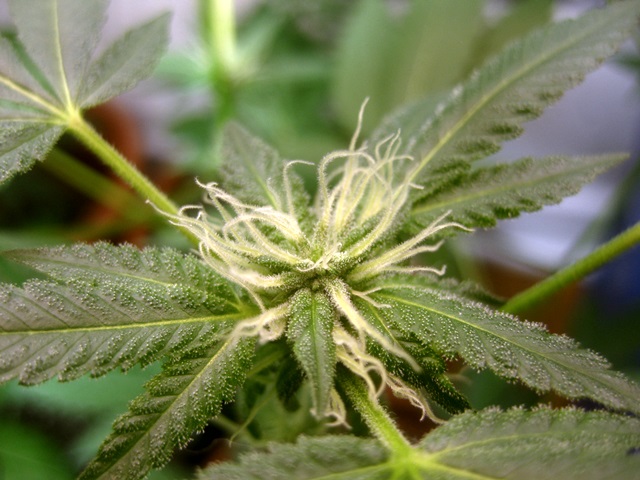 Another pretty flower surrounded by a bed of glistening trichomes.
And lastly, a 4-image set, each a different zoom of the same photograph (the one in the post thumbnail):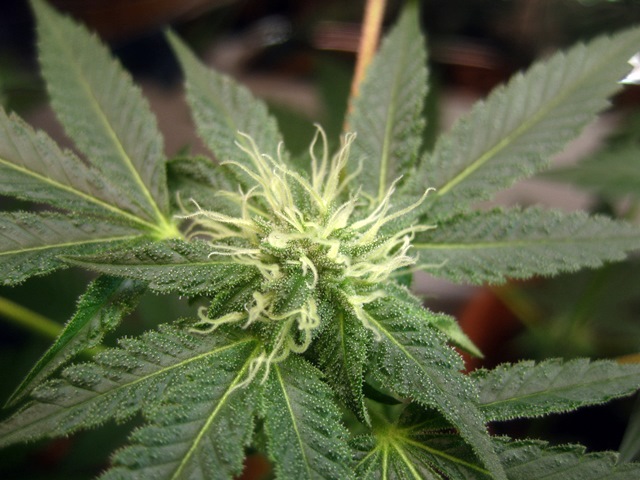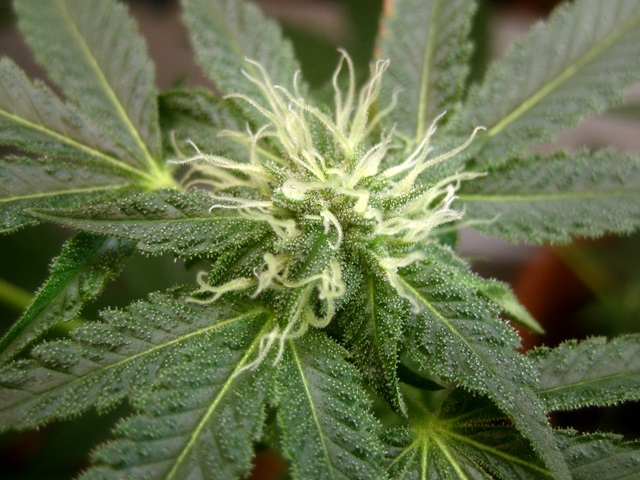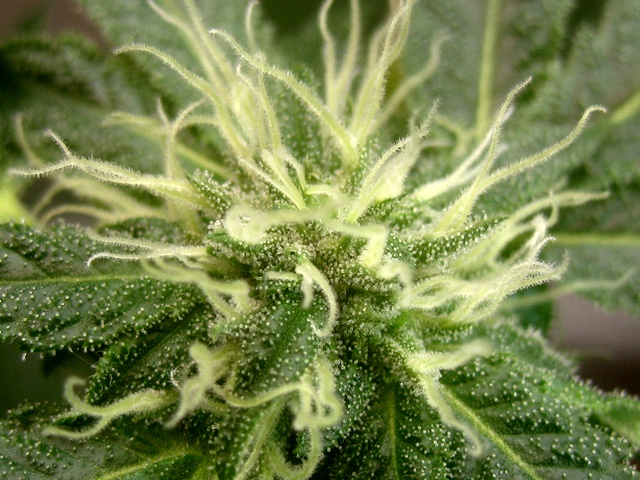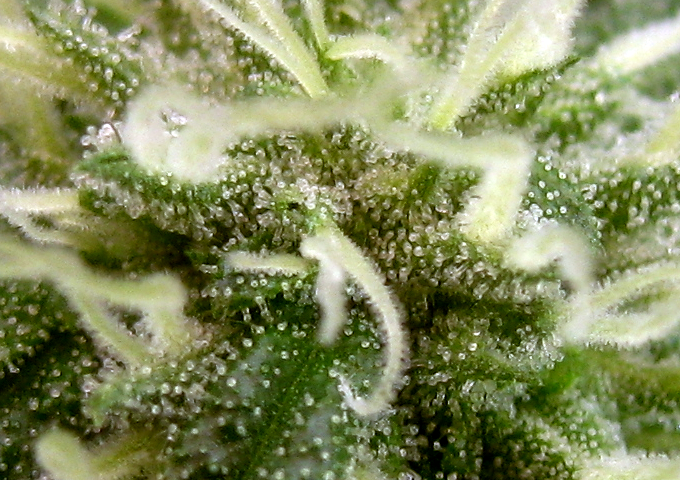 Those are the last photos for now, but that's the beauty of plant photography - there is always something brand new and incredible to capture, and share! See you soon!
If you can't wait for more stunning shots of live cannabis flowers, check out some of my older work, like this, this, or this.
DRutter