Isaiah 40: 8
"The grass dries up, the flower withers; but the word of our God remains forever." (Reina-Valera 1960 (RVR1960)).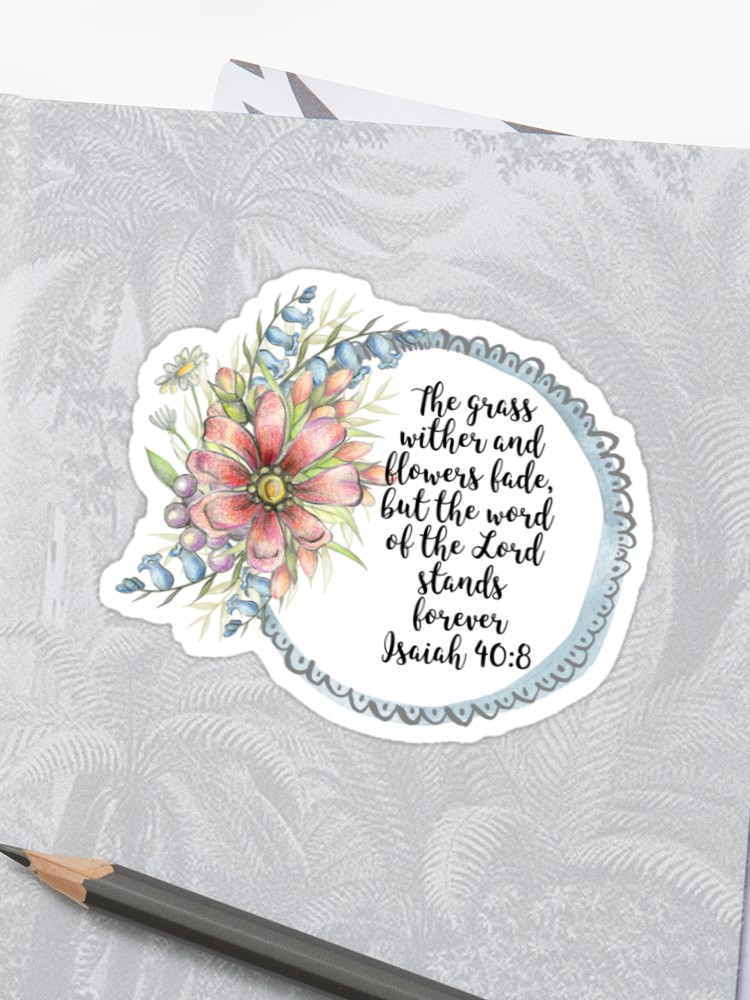 Source
Everyone in life speaks of incomplete and relative truths and we conclude by accepting that everyone has a truth according to their vision and according to what they believe but definitely no "truth" is compared to the word of God that remains for all time. .
The prophet Isaiah assuming this truth writes that many things will end up such as the grass when it dries or the flower when it withers but the word of the God we adore will remain forever because in it there is solidity and it is a word that never changes and nobody can destroy.
The truth of God remains forever through his word which confronts humanity to turn to God. Everything in this life tells the Bible that it will end and obviously everything will have its end but God is eternal and his word is eternal and therefore the enemy can never destroy his word for more attempts he makes.
The world is ephemeral and everything happens because of that. The world cannot offer peace, although it tirelessly seeks it, neither can it offer salvation or heal the illnesses of the soul because they are things that only God gives them is their sovereignty.
Remember that Jesus Christ is the truth and also our strong indestructible rock is our true refuge in times of tribulations because only He can offer what remains forever.
These words were spoken by our beloved lord (Matthew 24:35)
"Heaven and earth will pass, but my words will not pass."
(RVR1960)
It is clear that in this world everything will happen but what will never cease to be is the eternal word of God.