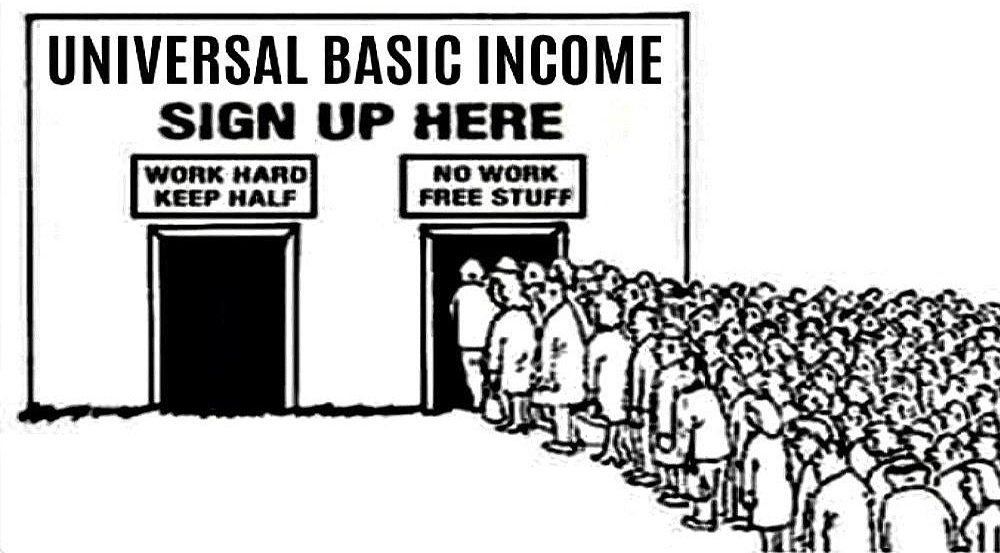 During the 2016 US presidential campaign, Venezuela's embattled president, Nicolas Maduro, endorsed his 'revolutionary friend,' fellow socialist Bernie Sanders.
These days, it's no secret that Venezuela is a country in desperate crisis.
Meanwhile, some guy named Andrew Yang is so afraid that robots will steal his and everyone else's job, he's promising to take over the federal government so he can send unemployment checks to everyone… because why wait?
![yanggang.jpg](https://cdn.steemitimages.com/DQmZzNbRQ7DUwYdZfn52M6uVciKw2qPqJ1HogHp2Bq9fG9j/yanggang.jpg)
In fact, fast-forwarding "progress" (whatever that ends up looking like) may not be the most terrible thing. Unfortunately for most Americans, it's going to get worse before it gets better.
Of course, I don't want people to have to suffer the consequences of the looming crash, which is why I do everything I can to sound the alarm about being prepared.
The reality is, at this point, the death of the US dollar cannot be avoided. Sadly, the longer it takes, the worse the effects will likely be, in many ways.
![Venezuela-socialism.jpg](https://cdn.steemitimages.com/DQmPQMdsCn4rNgCLbgYEUP9GBGivuGP1hSiVERyQLAVRuNA/Venezuela-socialism.jpg)
At the same time, if Sanders or Yang get their way, their ridiculous schemes would create some massive opportunities! Capitalizing on the inevitable outcomes of economic central planning is not as difficult as it may seem (SUBSCRIBE).
I break all of this down in my recent vlog report from the mountains of Santorini, Greece.
Watch the full video:
If the entire financial system is going to crumble, perhaps it's best they get it over with so that you can sooner begin to move on and reimagine your future.
Subscribe to The Dollar Vigilante on YouTube before we're banned. Social media is evolving! Follow us on Minds, LBRY, BitChute, DTube, and Steemit.
Survive the dollar collapse & prosper being a TDV member: https://dollarvigilante.com/subscribe