Good day amazing community of smart women! I am delighted to join the contest again. Thanks to @steemwomenclub for this initiative.
---
Love compacts the senses, and when stardust so compacted in the universe, a new star is born with its own gravity and radiant light. Happy Valentine's Day, amazing women!
---
A single parent's life can be a very tough job. To be both a mother and a father, you must be a strong role model. There may or may not always be financial aid that is required, such as child care. All of the family duties lie on your shoulders. While single parenting can be challenging, the benefits are far higher.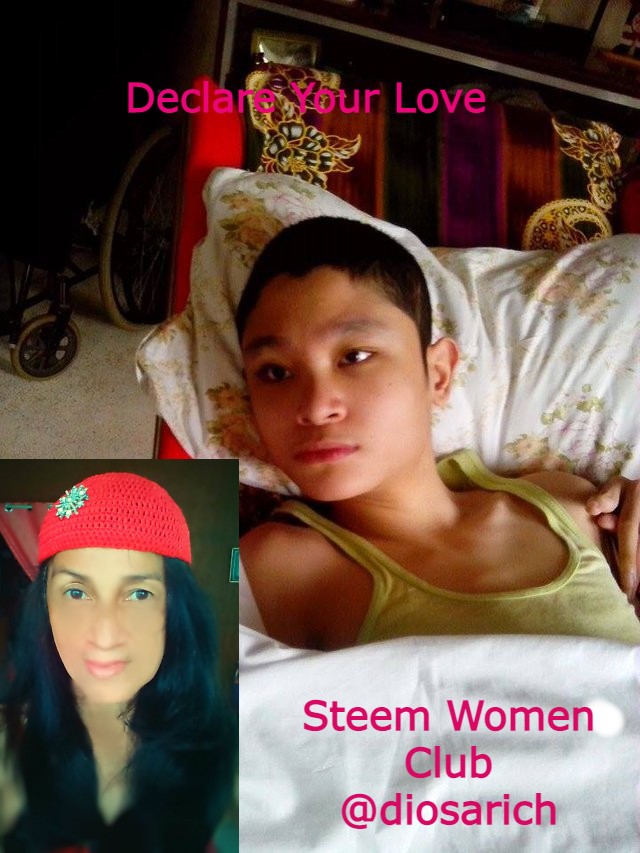 I have opted to work from home so I can juggle my time writing and taking personal care of my son. Binding time with my mentally and physically challenged son is my happy moment to have him entertained with my funny punchlines in particular. I love to hear his chuckle and to make him smile. He kisses and hugs me, his way of expressing his love and gratitude, and his way of sharing his appreciation for the time we spent together. Honestly, because he can not talk, it bleeds my heart, but with his loving gestures, I am grateful that he can understand what I am saying to him. It is still my greatest pleasure to see him happy. That's why, every day after my house chores, online work, and crochet (which I earn apart from online work), I still make time to be with him alone.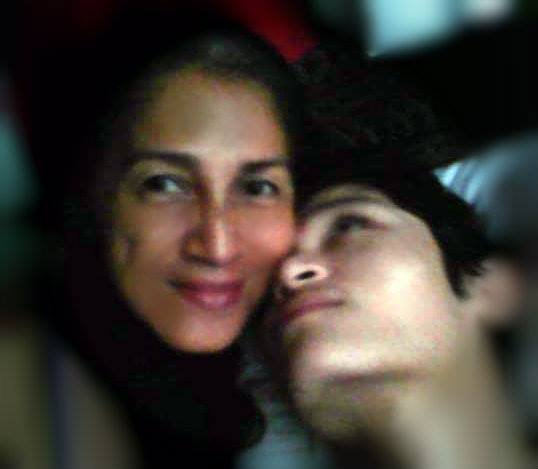 My youngest child, CJ, suddenly came out of this world at seven (7) months of age, premature baby. He was incubated as he contracted sepsis and his life was at stake (an infection of the blood). Blood was seen in his tiny mouth at the time he was incubated as he spewed up and his color turned to ash. I turned my back when he was offered first aid, sat on the stairs, and cried softly, and whispered a prayer telling God that "I AM LETTING HIM GO" I saw CJ crying right after reciting my appeal to Heaven! I looked back and saw the face of my baby turning pink as he whimpered out loud, the doctor patted my back and whispered, "He's a gift from God to you." Almost all the doctors in the hospital who knew me, especially my son's doctor would tease me that I am WONDER WOMAN (how I wish I am but I have to!). That's the beginning of my journey with my son...
Being a single mom is no joke especially when you have a CHILD with SPECIAL NEEDS (Epileptic Cerebral Palsy). Usually, my day starts with my son CJ. He is a Person With Disability (PWD). My morning runs smoothly when he is still in bed sleeping or even when he is awake, he must be in a good mood and just playing alone and waiting for his meal to be served. At times he would wake up a little late on cold weather, conducive to a relaxed atmosphere for him to sleep a little longer.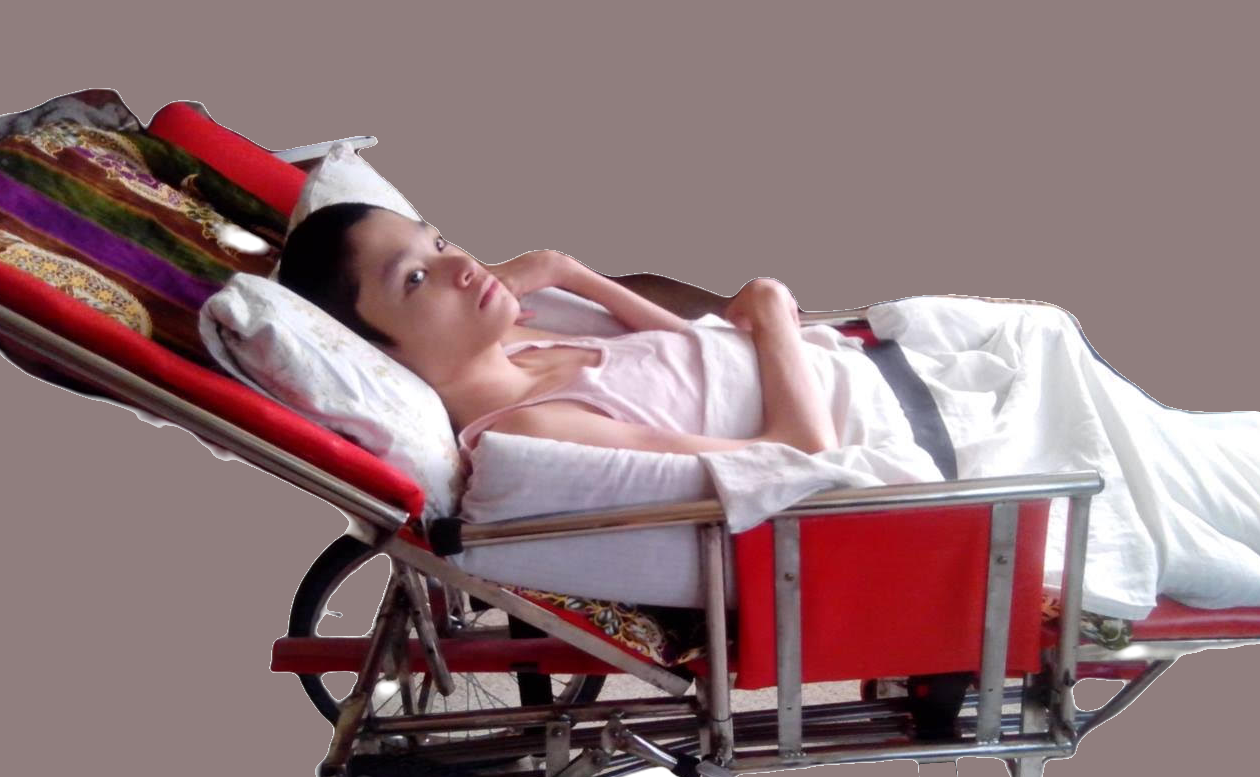 A single mother's life is straight-up rough in today's culture. I've been struggling to match the mold of the kind of mom I felt I should be. I discovered that I finally end up being the one I am supposed to be no matter how much time I spend trying to be the ideal mom. I don't care if I have raised several kids or if I am absolutely pleased with one - no one of us is really going to get it all worked out. And I suppose no mom suits a standardized template that can quickly be closed. I don't believe anyone "type" of mom exists, particularly when it comes to moms with special needs.
Single mom with special needs does not balance the attributes of a single type of parenting. The complexities of the medical situation of my child, the ever-evolving difficulties he faces, loads of pieces of data I need to learn, I need to recall, make a style unique to parenting needs.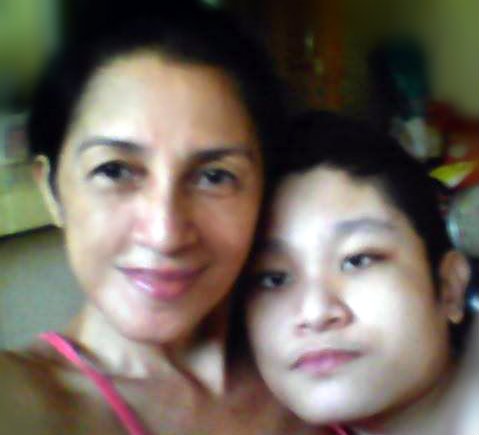 Parenting for special needs is a tightrope walk I'm continuously striving to learn. I agree that when it comes to the health and welfare of my son, there is no room for mistakes. As a mother, I'd like it to be easier than the one that gets hurt than watching my child in pain—it bleeds my heart. Many challenges will drive me to the brink and my day darkens. I always face the constant battle with the sickness of my son and even dream of giving up, but the love of God prevails and will always thrive in my heart. I keep the FAITH till the completion of our struggles and battles.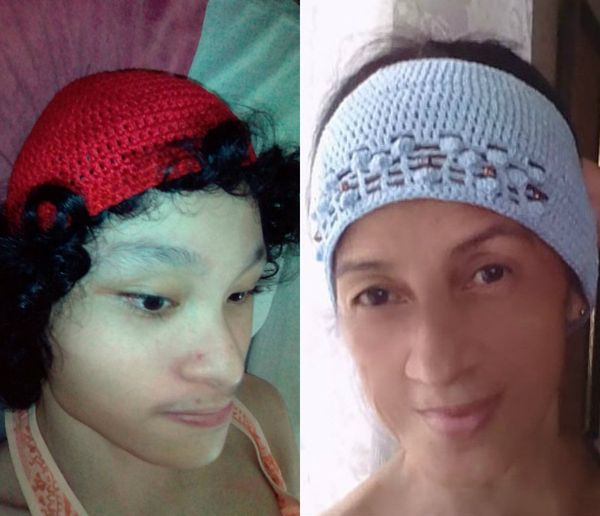 It is through these "growing pains" I experience when enduring these changes that I truly develop the strength, wisdom, and courage I need to continue on life's journey. I am thankful for closed doors, detours, and roadblocks. They protect me from paths and places not meant for me.
---
Here is a poem I wrote for my son to profess my motherly love for him:
Bleeding Hearts
Looking at you my heart bleeds
Knowing that you are hurting
Uttering a word you cannot do
A wail of anguish is an outlet
And sometimes a self-inflict
You have enough of sufferings
Since the time you have seen the light
Holding and squeezing my hand
Pulling me close to you
You kiss and hug me tight
Meeting your gaze, I saw tears in your eyes
I took great pain to hide my feelings
I can cry endlessly and be numb
But seeing you helpless I am incapable
At times, I beg God to end your miseries
Returning home to Him will stop your agony
Whereas seeing you grieving...
Original Poetry by @diosarich
In this life, you are my treasure, the one I hold dear in all of life's joys and storms.
---
Good luck to all of you ladies in the contest || Thanks to @steemwomenclub @steemcurator01, @steemcurator02, @booming1, and @booming04 who have supported many Steemians and also support quality content.
---
I am inviting my friends @jurich60, @sarimanok, and @amorequeen to also join the contest.
---
Thanks for reading and for dropping by. Take care everyone. God speed.
Affectionately,
@diosarich