Hey Steem Community, hallo Steem Gemeinde
we spend some time to make this happen again and we love to see YOU for a chat, a drink or something from the BBQ at the Meetup. A special invite to all the Steemians from Belgium, the Netherlands and Luxenbourg.
Jeder deutsche Steemian ist natürlich wirklich herzlich eingeladen, denn wir haben einiges geplant und gern kannst Du auch Dein Projekt vorstellen.
Start is around 18:00
but you might be there from 15:00 on to chat with Steemians or to help with the setup or to chill with Wifi on our roofgarden.
aber Du kannst gern schon ab 15:00 kommen und mit den anderen Steemians chatten, beim Aufbau helfen oder einfach nur auf der Dachterasse mit Wifi "abhängen"
---
Made by @detlev and free to share or reuse
---
Nr 8 is alive - Nr 8 lebt
Yes, we do it again at the office from @detlev and with BBQ, Beer and many talks! We may as well have a night in the student town and all the student pubs in Aachen.
Yes, it is time to plan the next steemit meetup aachen as the first meetups since 2018 were a such a great success.
Ja, es ist Zeit das achte steemit meetup aachen zu planen, da die ersten meetups seit 2018 sehr viel Spass gemacht haben.
---
A horribly highlight topic - das schreckliche Highlight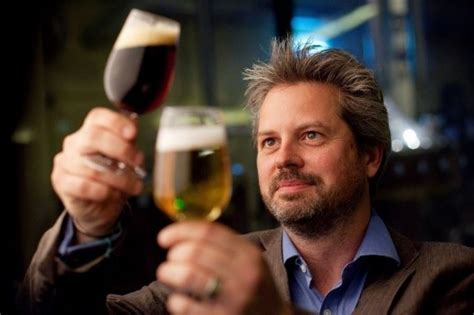 picture by furnituremakers.org.uk
For the 8th meetup we have a very enjoyable highlight. We will do a professional beer tasting as we have a beer sommelier flying in to teach us all the different taste
Für das achte Meetup haben wir uns etwas besonders ausgedacht und fliegen einen Bier Sommelier ein. Dieser wird mit uns ein professionelles Bier Tasting durchführen und da gibt es sicher für jeden etwas zu lernen.
---
A beer sommelier, is a trained professional, working in the hospitality and alcoholic beverage industry, who specializes in the service and knowledge of beer. The knowledge required for certification includes an understanding of styles, brewing, ingredients, history of beer and brewing, glassware, beer service, draught systems, beer tasting, and food pairings. The profession is relatively new but growing.
---
JOIN US
Freitag der 7.te Februar 2020
_Friday the 7.th of February 2020_
Habsburgerallee 13, Aachen
We start around 18:00

---
---
Agenda
Speeches at the meetup (more to come)
So far, we have the following 15 to 20 Minute talks. We have a huge and brand new video conferencing system at the office and we may as well stream this sessions LIVE into the Internet that all other steemians may follow.
Steemian
Meetup
@rollie1212
News from the game Crypto Brew Master
@xxx
A brewery explains the process of brewing
@gengua
News about a new exchange for Steem and other tokens
@appics
The latest news from Appics (not yet fixed)
@detlev
Different beery News - BEER token, BEERpong game and more
???
your speech about your stuff
We will Live-Stream some of the speeches
As we have a nice internet connection and a lot of Cams, we will do a nice LIVE streaming for the community
---
Anmeldungen - Attendees
Until today we have the following Attendees with this status.
Bis heute haben wir die folgenden Anmeldungen mit dementsprechenden Status.
Wen habe ich vergessen? Bitte kommentieren
Who did I miss out? Please comment!
---
Aachen auf der SteemWorldMap
More from @detlev
Get / shop my book by steem
JOIN BeerSaturday Challenge
Enjoy & Engage Follow & Resteem
---