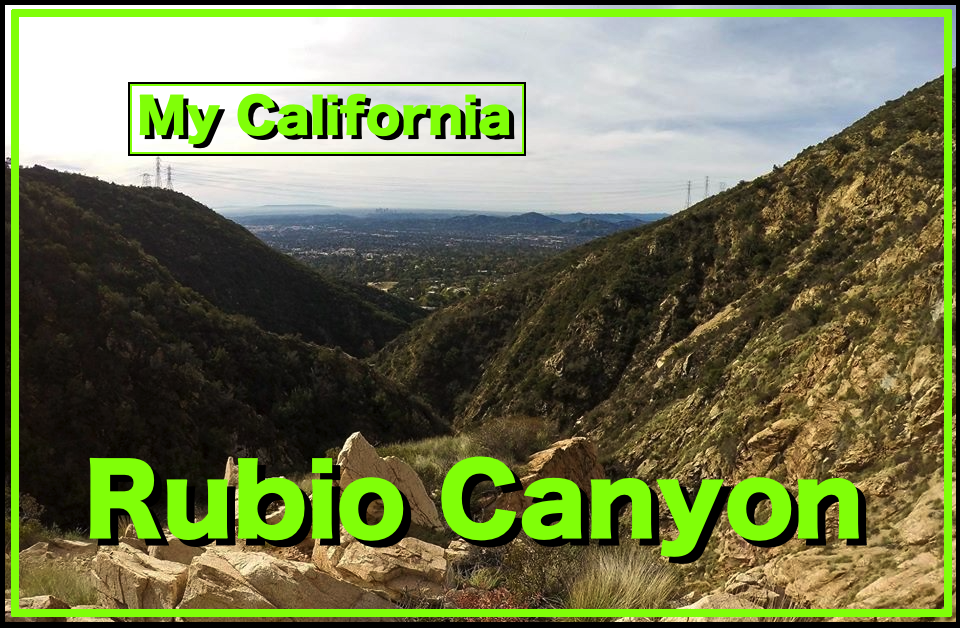 For this weeks Show Us Your California contest by @socalsteemit I head up into the San Gabriel mountains to explore...
Rubio Canyon!!

Rubio canyon is a lush yet rugged, waterfall filled canyon in the San Gabriel mountains above Pasadena . And to make it even cooler it still has lots of historical stuff from the old Mt. Lowe railway days. So I was telling my buddy Tyler all about it and we decided to make a trip up there! Tyler and I drove out to Altadena. We left one truck at the Echo mountain trailhead at the Cobb Estate at the top of Lake avenue, and then drove the other truck over to to the mouth of Rubio canyon. We parked and then started hiking up the canyon passed the ruins of the old Rubio Pavillion to the first of the many waterfalls. Ribbonrock falls! From there we climbed around Ribbonrock to Grand Chasm falls and then climbed up the left side of the canyon to get a view of Lodged Boulder falls and the impressive narrow gorge above it.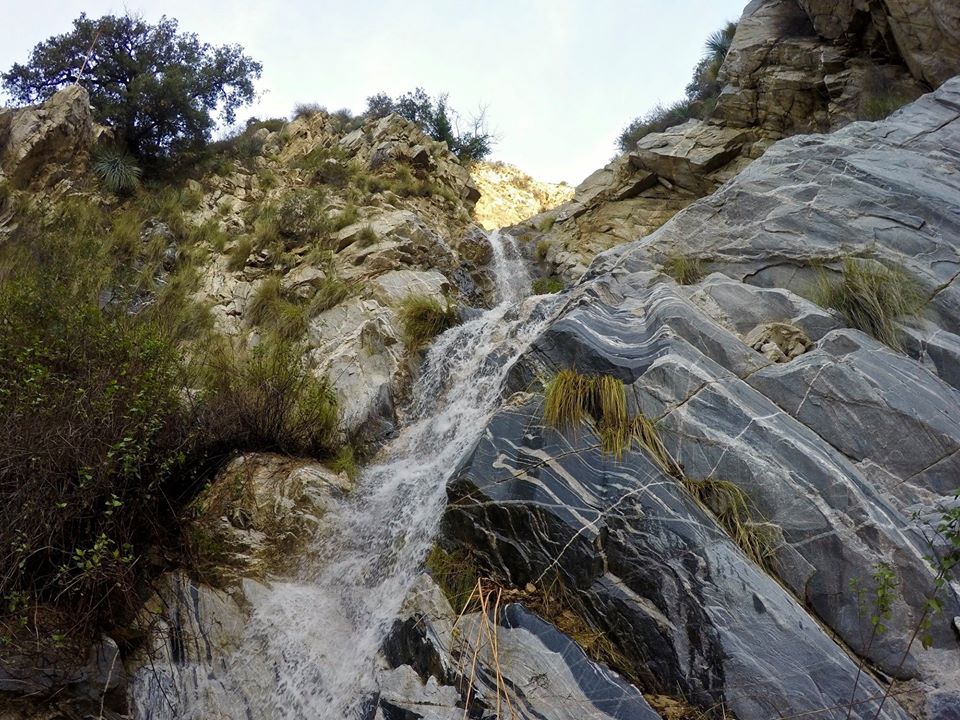 Ribbonrock falls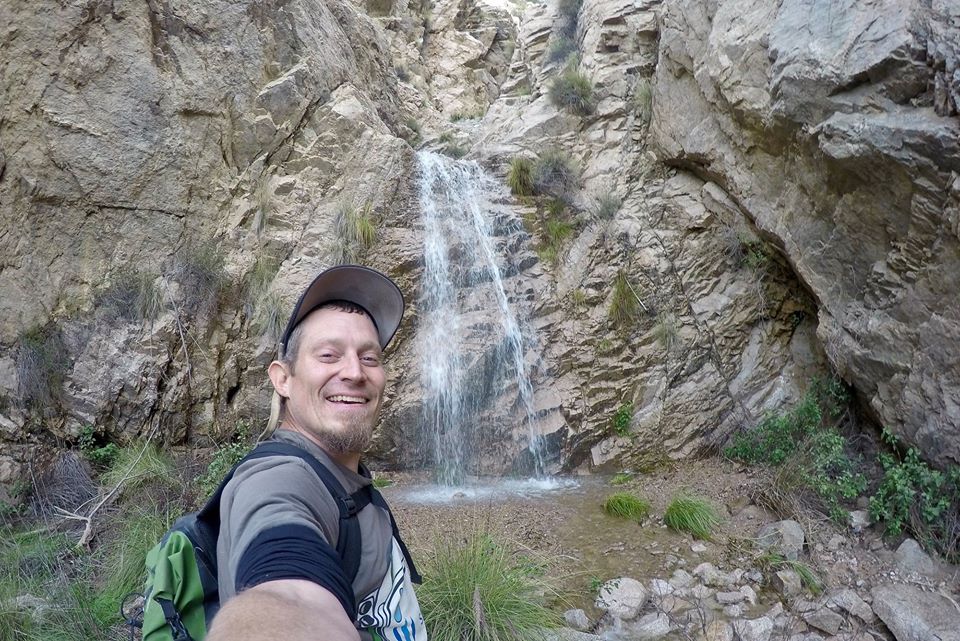 Selfie at Grand Chasm falls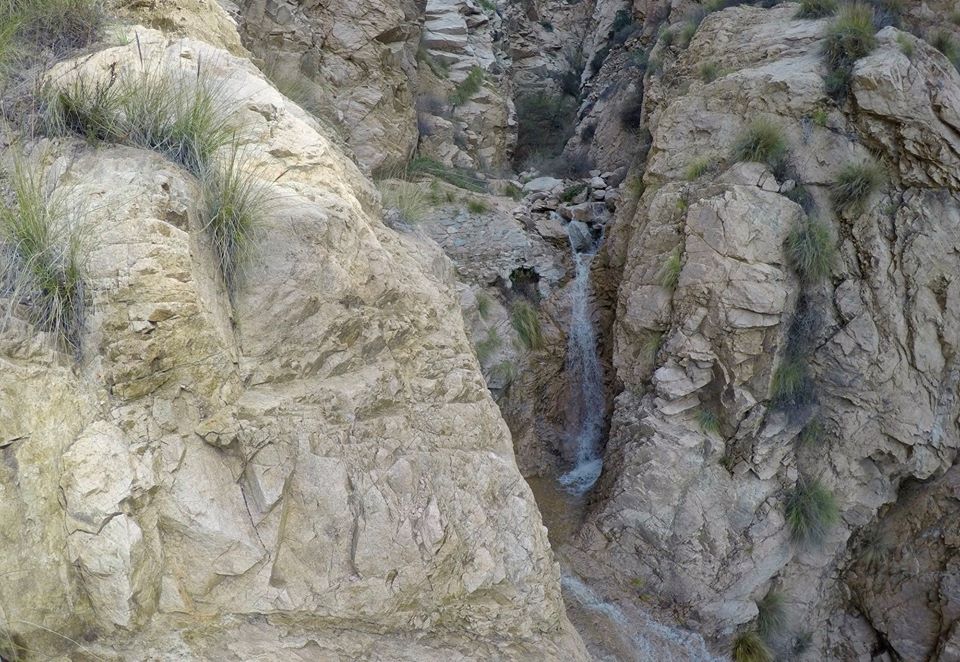 Overlooking Lodged Boulder falls

From there we had to turn around and climb back down the falls to the high trail that bypasses the gorge. It's a rough steep trail. But Tyler and I love this kinda stuff! We stopped for a break at the lookout over Thalehaha falls and then continued making our way up the trail. Then we got to the ropes where we had to descend back down into the upper part of the canyon just below Leontine falls. We got down the ropes and then climbed up to Leontine just in time to get to watch a group of canyoneers rappel down the falls!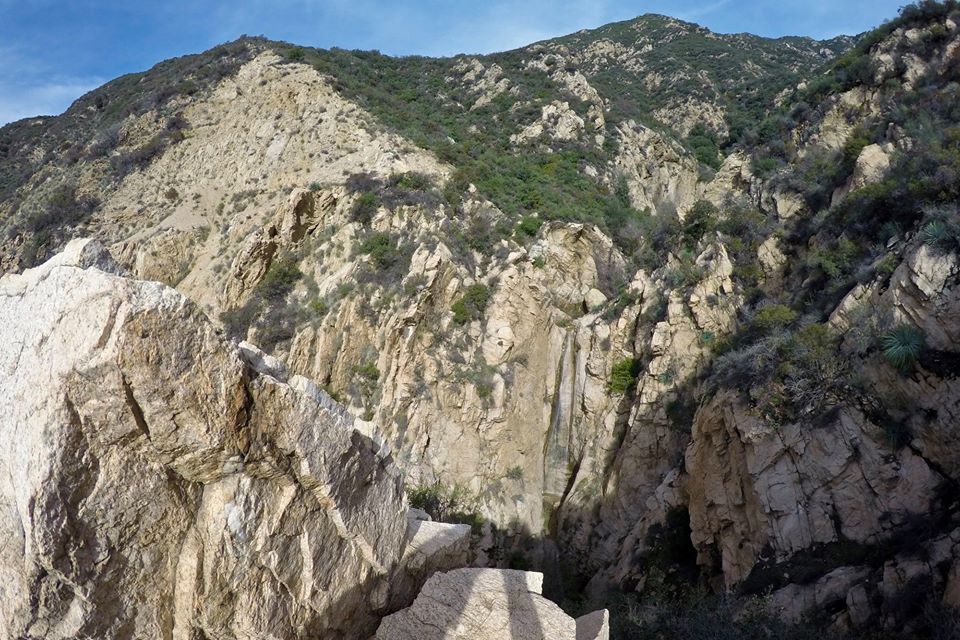 Thalehaha falls overlook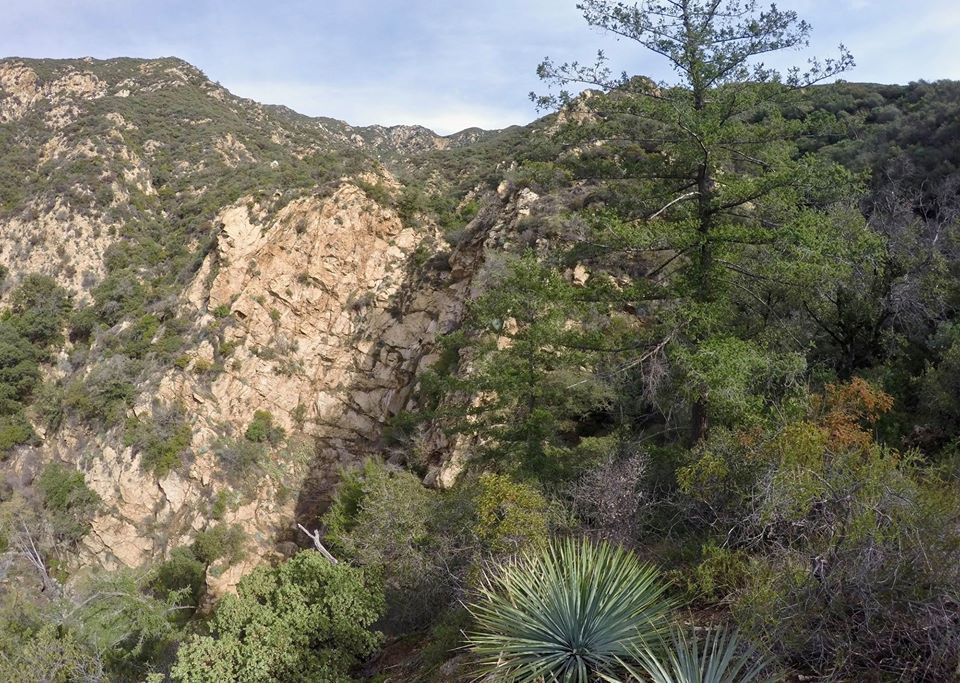 On the high trail to Leontine falls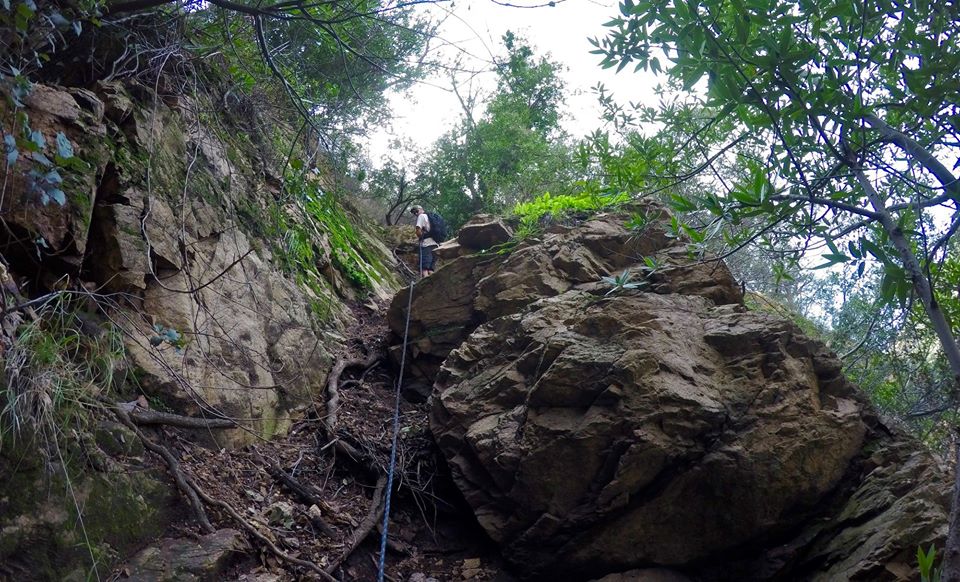 Descending the ropes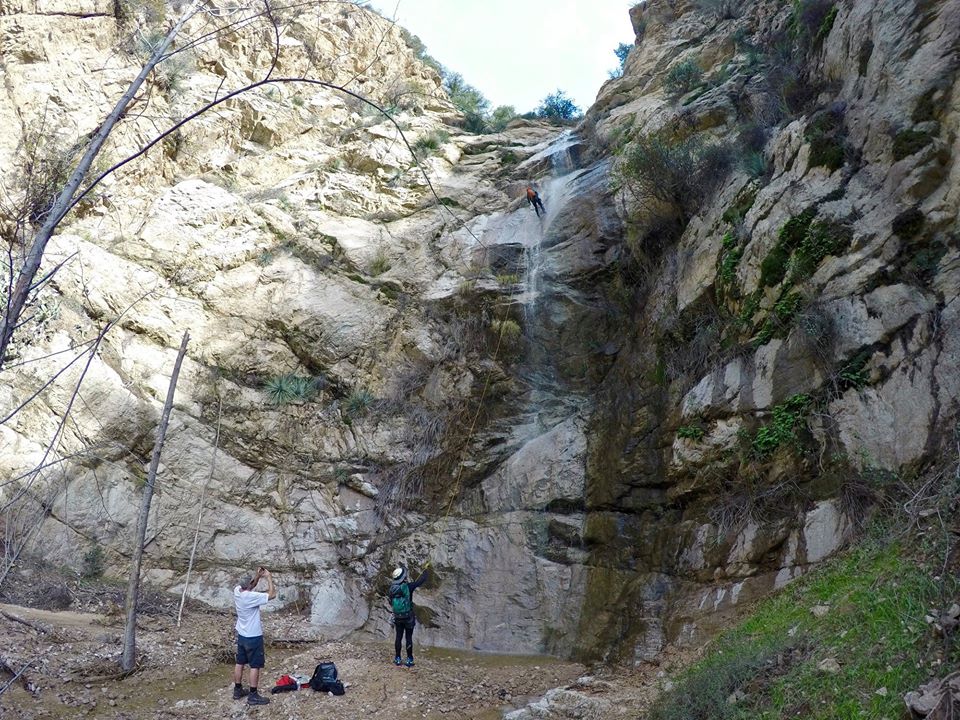 Watching the canyoneers rappel Leontine falls

Watching a canyoneer get soaked on Leontine falls
From there we explored a little ways up the canyon and then started to climb out of the canyon and onto the east side of Echo mountain. We climbed steeply up through lots of brush occasionally getting some great views overlooking the canyon. Eventually we got up to the top and joined the many... many people on top who had come up the main trail.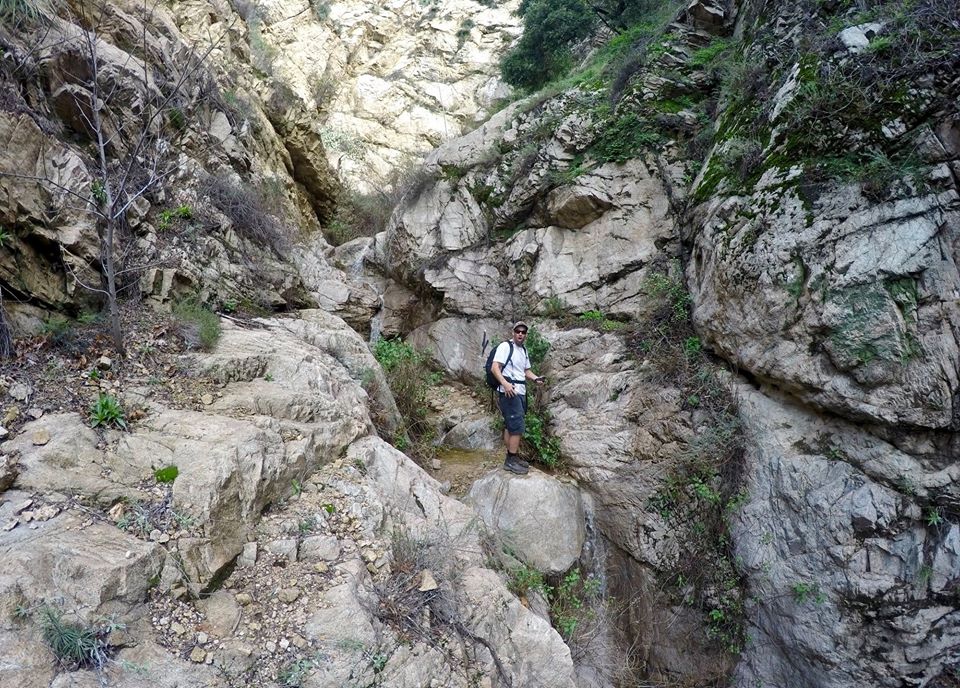 Exploring the upper canyon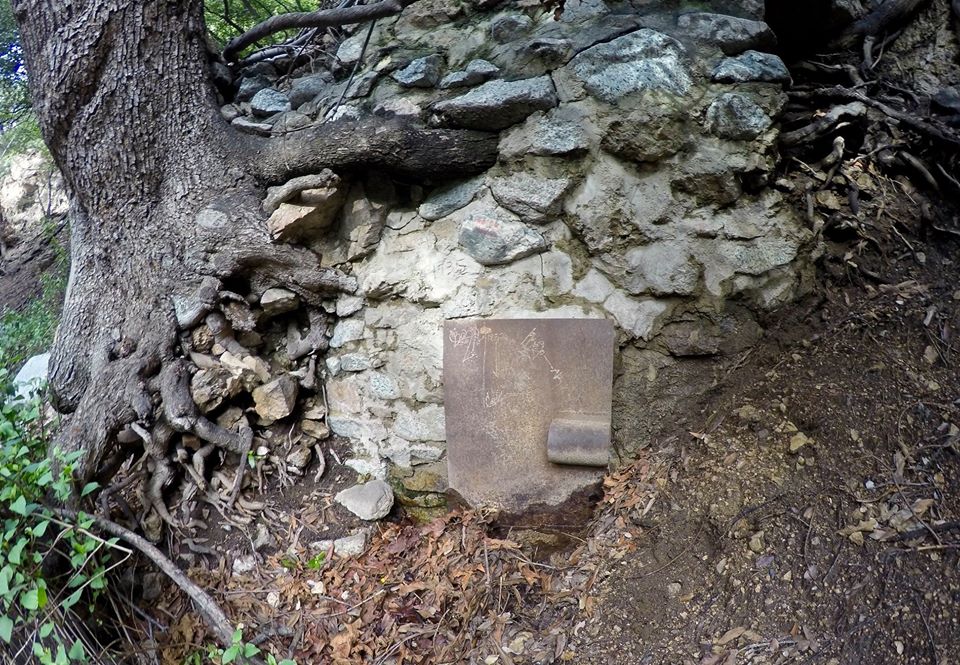 Some mystery ruins in the upper canyon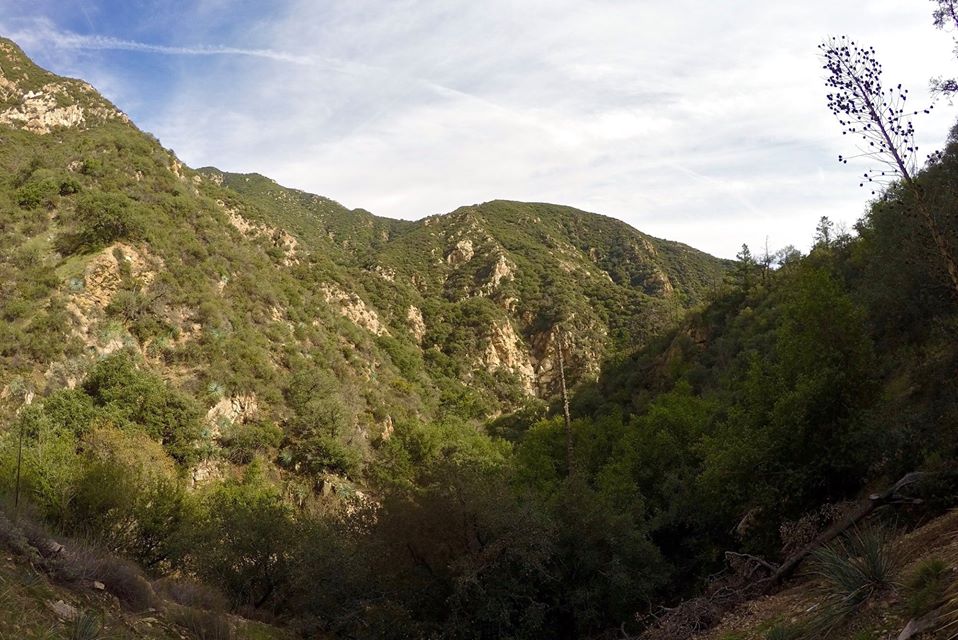 Starting to climb out of the canyon

We checked out the Echo Mountain House ruins and enjoyed the awesome views overlooking the city. Then we cleaned up a bunch of trash that had been left by some litterbugs before hiking down the main Echo Mountain trail to the trailhead at the Cobb Estate where we had left the truck.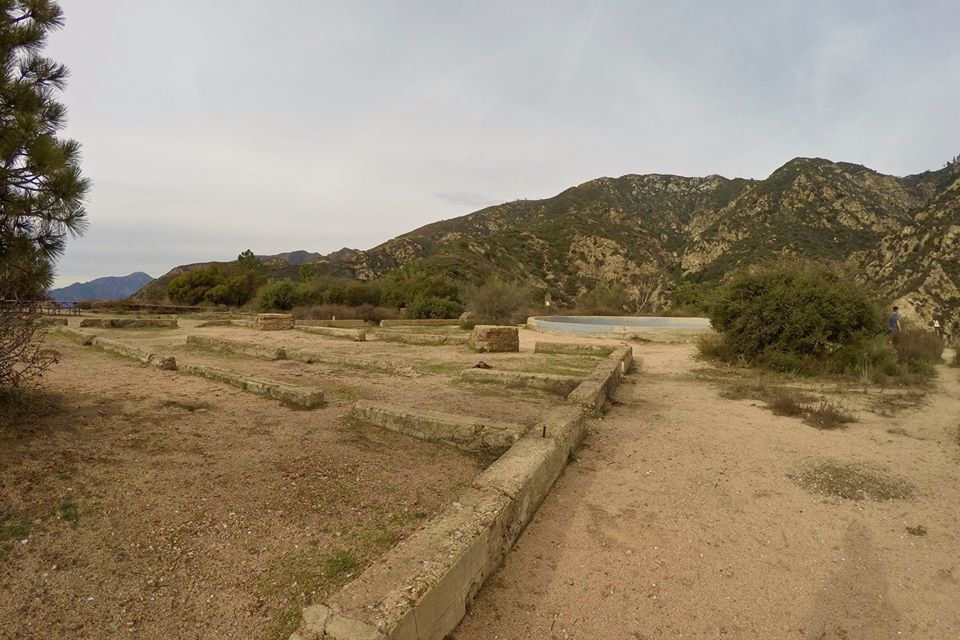 Echo mountain house ruins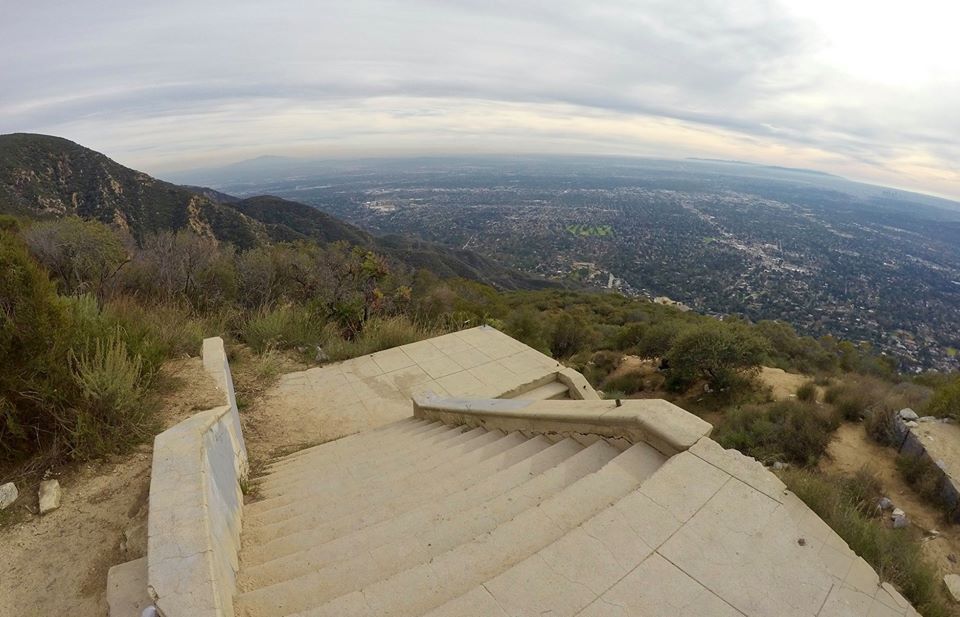 Views from Echo mountain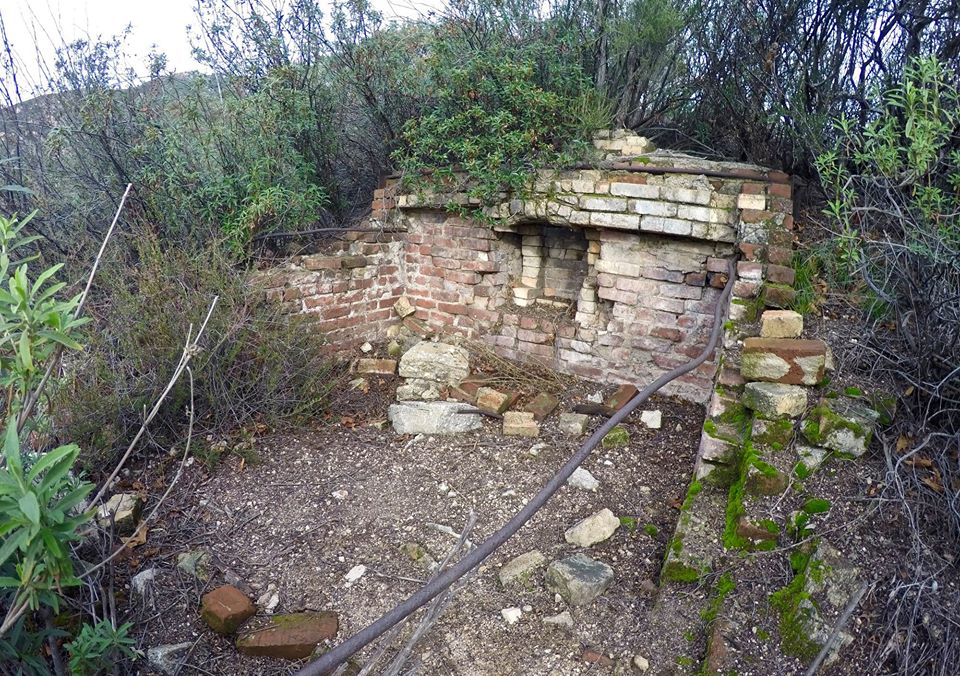 More Echo mountain ruins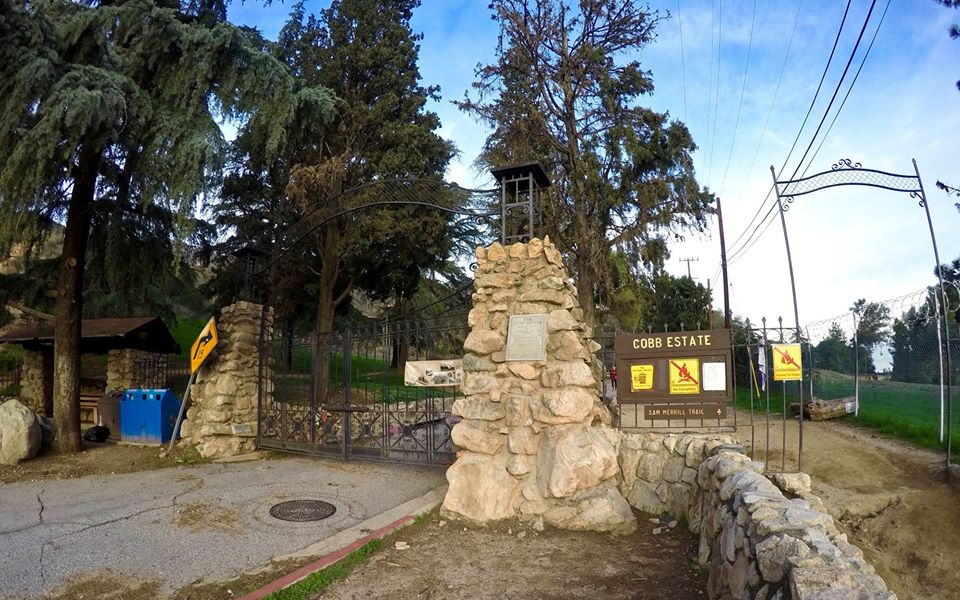 The trailhead at the Cobb estate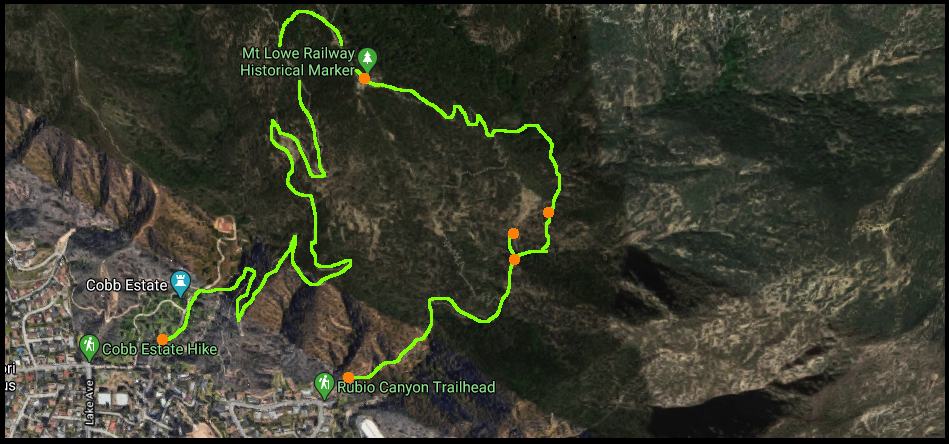 Map(click to enlarge)
Until next time...
I hope you have enjoyed this glimpse into
My California!!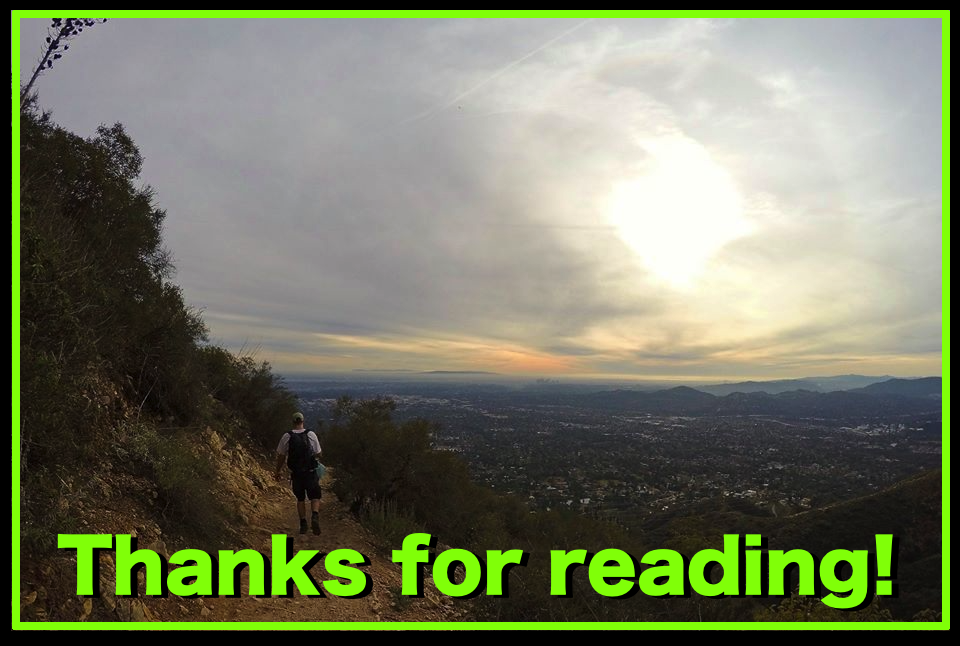 _all photos by @derekrichardson_
[//]:# (!steemitworldmap 34.212756 lat -118.116785 long Rubio Canyon d3scr)
Steemit World Map

https://www.californiamountainadventure.com
Contact me on Discord

#SoCalSteemit is building and supporting the Steemit community of Southern California. If you are from SoCal and are into creating quality content here on Steemit, we'd love for you to follow us @SoCalSteemit and join our group on Discord



Animation By @zord189