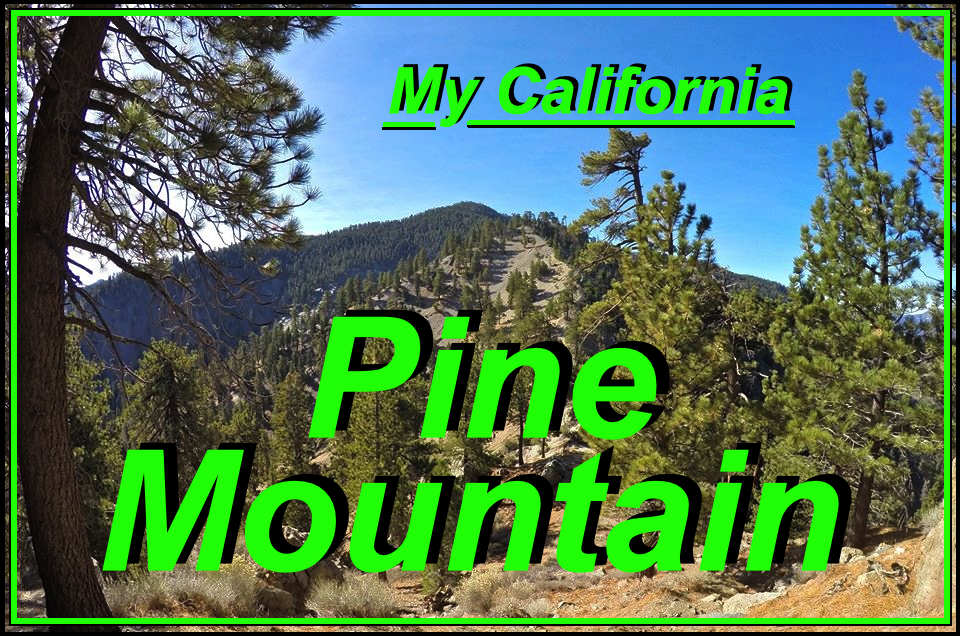 For this weeks Show Us Your California contest by @socalsteemit I head up into the San Gabriel mountains with my buddy Tyler to climb to the summit of...
Pine Mountain!!

My buddy Tyler and I headed up the Angeles Crest Highway into the San Gabriel mountains. We drove through Wrightwood, up to Blue Ridge road. Then we drove out Blue Ridge to the North Backbone trailhead and started hiking up the trail. Some sections were extremely steep and covered in loose scree, but where it would flatten out we were able to enjoy the awesome views. The North Backbone trail runs along the top of Mt. Baldy's north ridge giving us huge views both to the east over Lytle creek and to the west over the Prairie fork.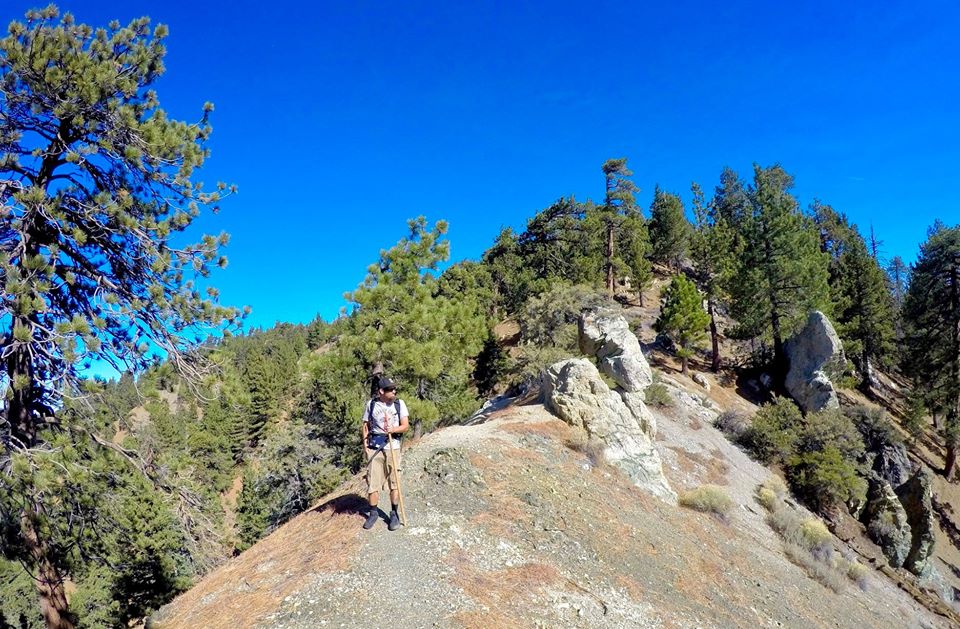 Tyler on the North Backbone trail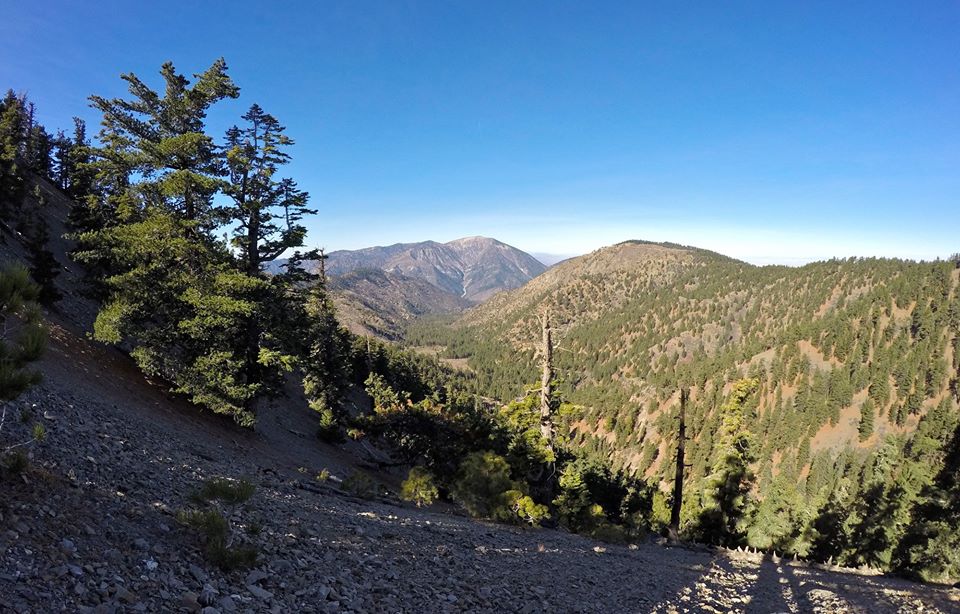 Overlooking Prairie fork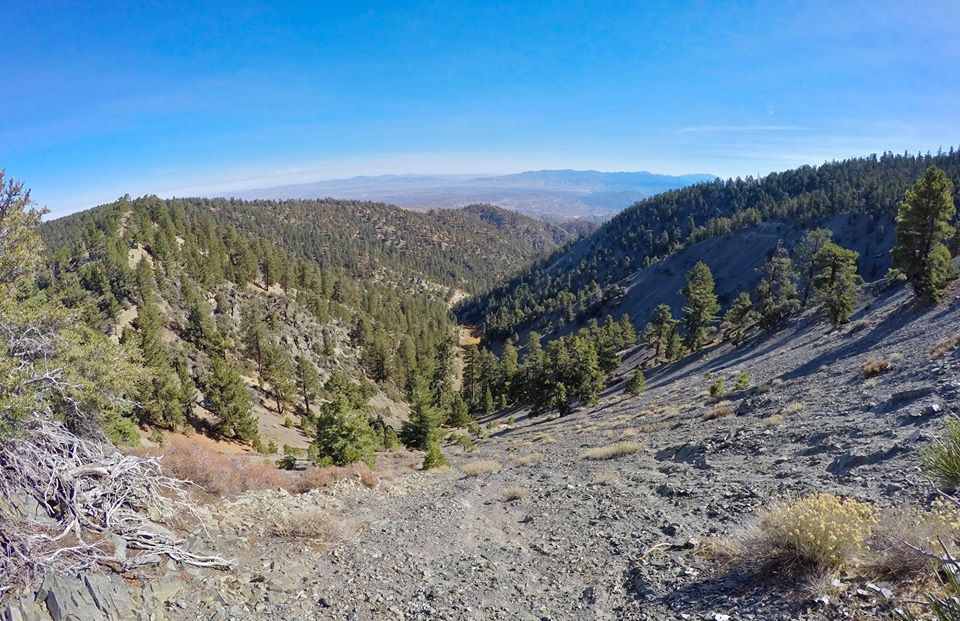 Overlooking the North Fork Lytle creek
As we got up to the summit the views just got bigger and better! When we got to the top we ran into a hunter who said he was hunting for bears. Which I thought was pretty odd. I didn't know hunting bears was a popular thing, especially in the San Gabriel mountains, but I don't know much about hunting. After talking to the hunter we found some rocks to hang out on and enjoy the views for awhile before heading back down the super steep trail to the trailhead on Blue ridge road.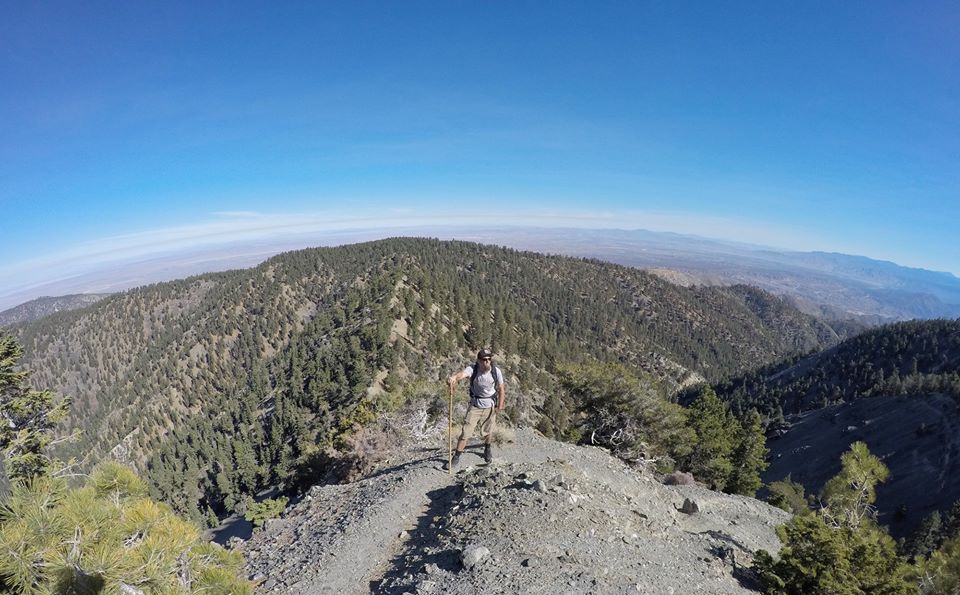 Tyler climbing up Pine Mountain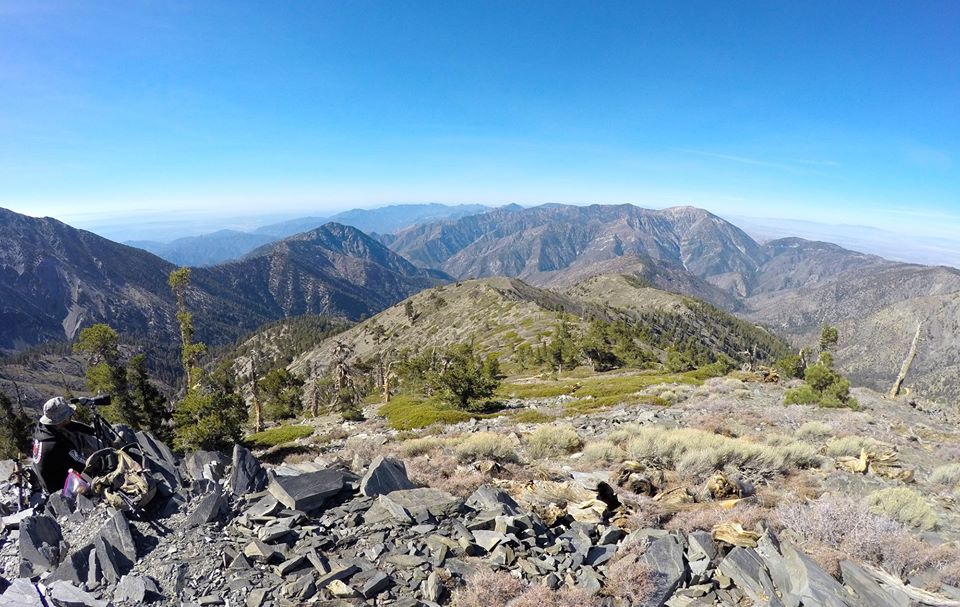 The bear hunter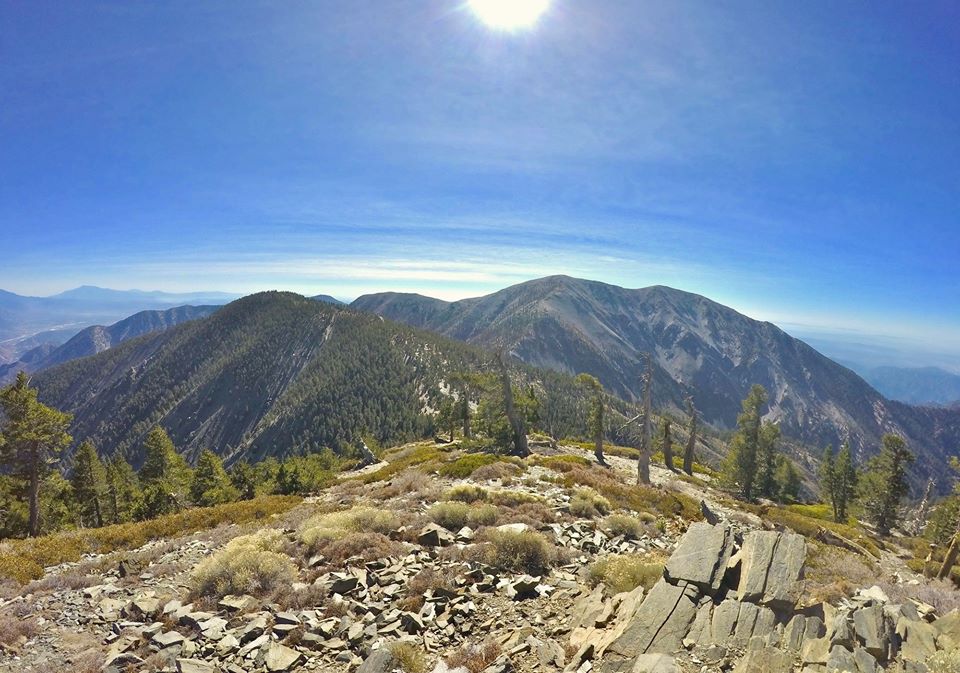 Dawson peak and Mt. Baldy from the summit of Pine mountain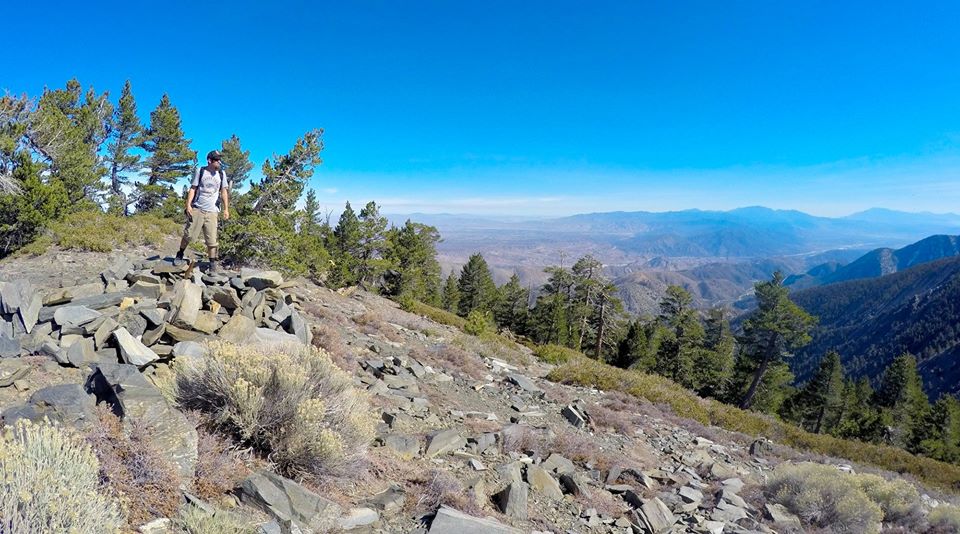 Tyler on the summit of Pine mountain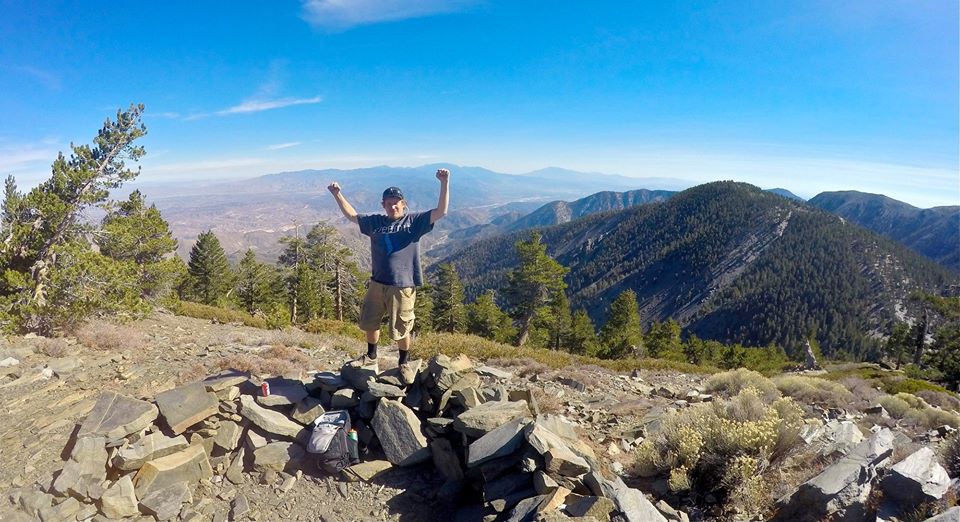 Me on the summit of Pine mountain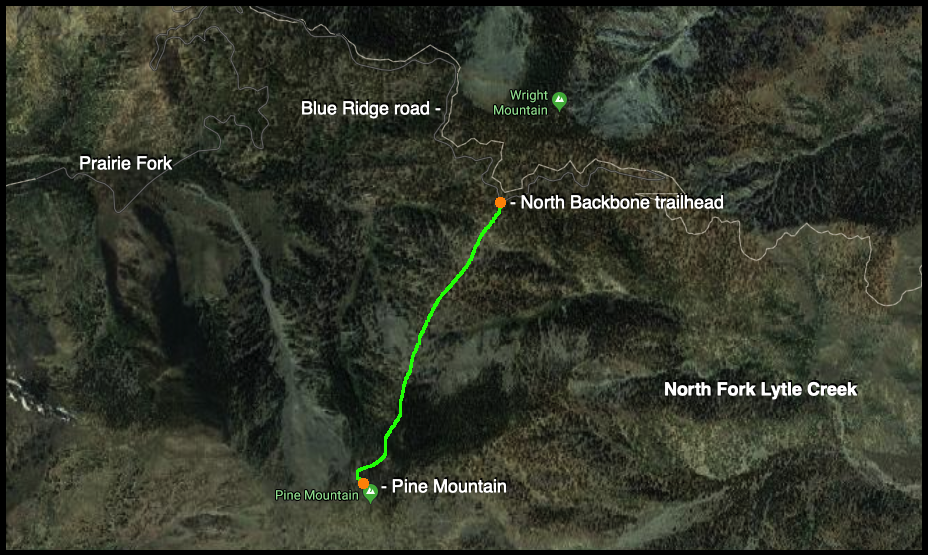 Click map to enlarge
Until next time...
I hope you have enjoyed this glimpse into
My California!!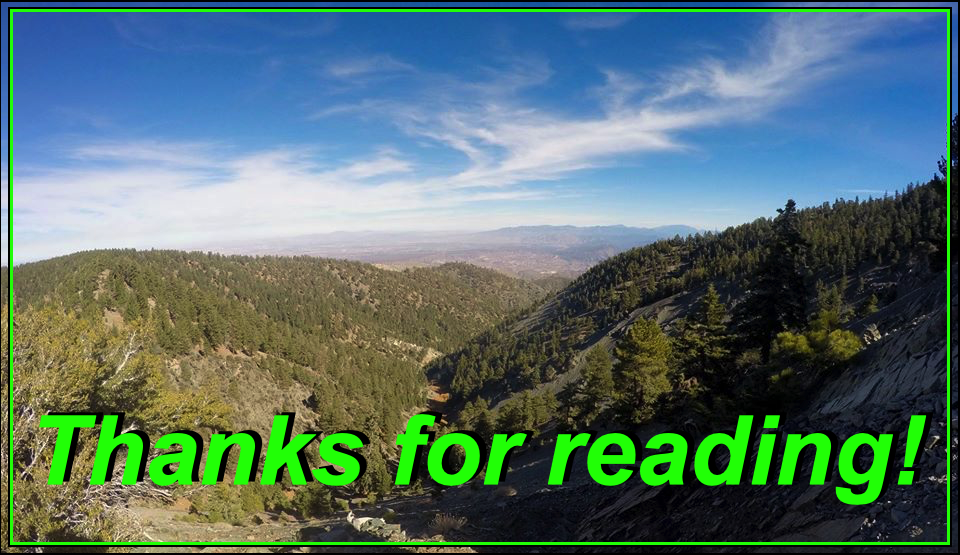 _all photos by @derekrichardson_
[//]:# (!steemitworldmap 34.313602 lat -117.644397 long Pine Mountain d3scr)
Steemit World Map

https://www.californiamountainadventure.com
Contact me on Discord

#SoCalSteemit is building and supporting the Steemit community of Southern California. If you are from SoCal and are into creating quality content here on Steemit, we'd love for you to follow us @SoCalSteemit and join our group on Discord



Animation By @zord189