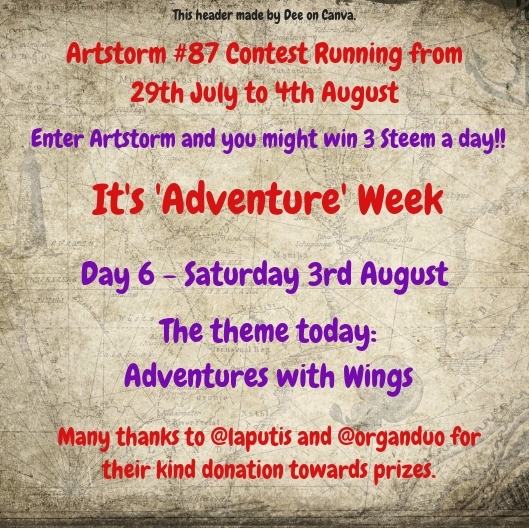 Hey Everyone!
Are you an adventurer? Most activities can become an adventure if you use imagination and creativity. Use your art to show us your adventures and you might win 3 Steem a day!
It's 'Adventure' Week!!

There is a daily prize of 3 Steem.
Many thanks to @organduo and @laputis for their prize donation!
Artstorm Contest #87 will run every day from 29th July to 4th August inclusive (7 days altogether).
Every day I post an 'Adventure' theme.
Today the theme is 'Adventures with Wings'.
Both digital and non-digital (trad) art are welcome.
Your entries must be your own original artworks created for this contest and relating to the theme.
No old art, please.
You may enter as many times as you like.
Winning entries will be carefully designed and presented for this contest.
Please remember to post using Steemit and not other sites so I can upvote you. Other sites mess up my computer.
I need at least four entries to choose a winner. If there are less than 4 entries, the prize will be carried forward.
The prize will be 3 Steem each day.
All prizes are paid two days later, for the entry I like best. So you have two days to create your entries.
This is what you need to do:
• Make a post for each of your entries with the title 'Entry for Artstorm Contest #87 - Wings
• Leave links to your posts and pictures of your entries in the comments below.
• Upvoting and resteeming this post helps me afford to pay the prizes.
Sorry, photography is no longer accepted.
You are welcome to share children's art but I don't award it a prize.
The entry closing time after two days is 8:00 am UTC (Follow this link for a time zone converter.)
I hope you will have time to enter and have fun!!
Other contests you might like to enter:

The Folk Art Colouring Contest #26
https://goldvoice.club/steem/@deemarshall/the-folk-art-colouring-contest-26

Have you entered Colourstorm, my colour guessing game? It only takes a few minutes to enter and you might win some Steem or SBD! Follow this link for details
https://goldvoice.club/steem/@deemarshall/the-colourstorm-game-day-330

Follow this link for details of 'The Butterfly Colouring Contest #53:
https://goldvoice.club/steem/@deemarshall/the-butterfly-colouring-contest-53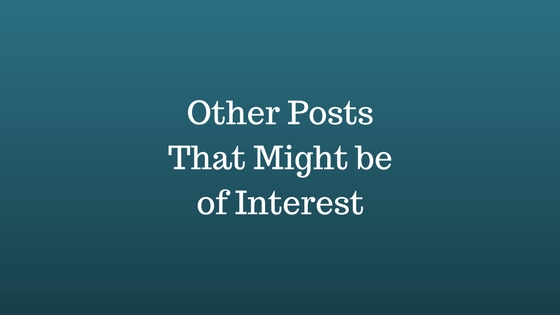 @organduo's Pinky and Spiky Drawing Contest
Here is a preview of the themes for Artstorm Contest #87.