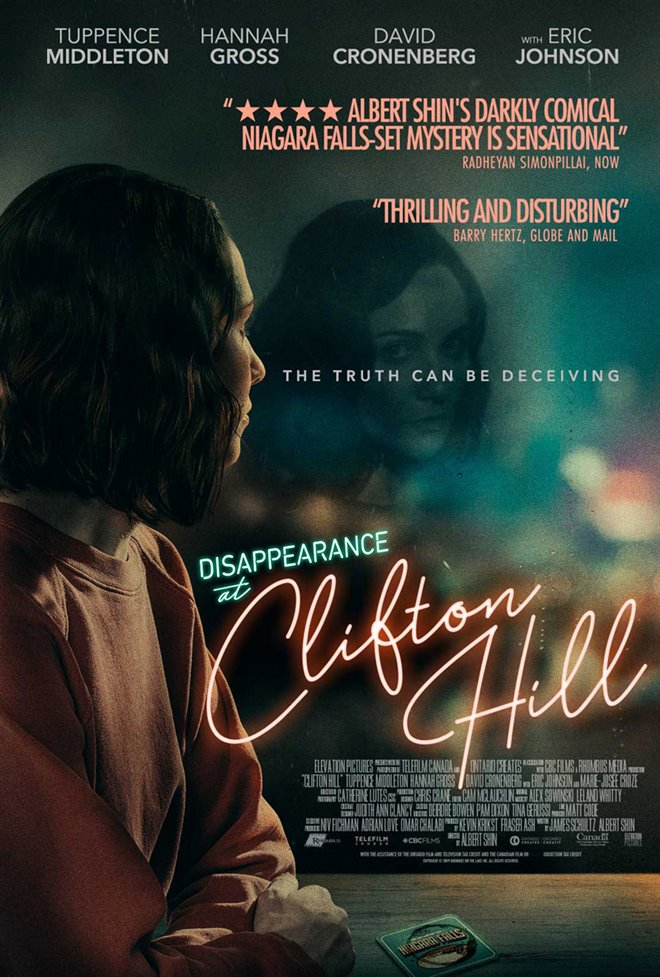 I love mystery movies. When executed correctly, a good mystery can keep the viewer's interest and not let it go until the very end. Disappearance at Clifton Hill is a small production but it is good enough to satisfy lovers of this genre. One of the things I enjoyed the most were some beautiful shots that helped in portraying the setting where this story takes place. The camera job was very good at times.
The story is about a woman, when she was a little girl she sees a boy in the woods who was very hurt and was being chased by some adults. This happens in the blink of an eye but the doubt about what really happened to this boy will be forever ingrained in her psyche.
Many years later, she is now a grown woman and has just returned to her home town, the place where this mysterious encounter in the woods took place. She will begin to research this mystery on her own, eventually discovering how dark and perverted some humans really are or perhaps not, because you see, when it comes to mystery stories the writer can always have a final trick up their sleeve. This never becomes explicit but it surely is implied in this film.
Throughout the movie, we will follow this woman as she struggles with not only the enormous difficulty of discovering what really happened so many years in the past, but she will also encounter other potential dangers and personal obstacles that could cripple her ability to successfully complete this investigation. The official story is that the boy committed suicide but she doesn't buy it.
There are other bizarre elements to this story that I prefer not to mention and leave the viewer to discover them as they watch this film. The plot is rich with enough elements to generate enough intrigue. I would have preferred to have a more sinister touch in the information she discovers but it is a good plot nonetheless. It is important to notice this is not a supernatural plot, only crime and mystery.
I would recommend this little-known flick to mystery lovers. They will surely enjoy it despite its flaws. People who aren't fans of the genre might also enjoy it, so if the expectations are adjusted taking into consideration it is an indie film, then appreciating the movie shouldn't be hard.
The best
Satisfying mystery flick. Genre's lovers will enjoy it.
Good enough plot with a dark touch, plus it has at least 2 impactful twists.
Its cinematography was really alluring, and the fact it is an indie production makes it even more worthwhile.
The worst
As the film progresses the sense of mystery begins to fade. The plot becomes less powerful I would say.
Despite its many positives aspects, in the end, the film feels like it could have been much better if only the people involved have had more experience and resources. Nevertheless, it is a decent piece of cinema.
More information: https://www.themoviedb.org/movie/598577-clifton-hill
Review: AA
In numbers: 7/10