Yep, you read that right, dead #treetuesday This poor tree is about as dead as my blog has been! The tree, just like my blog, is surrounded by beautiful life though. :) I have been trying to pop in to see the blogs I love to visit.
We recently went to Iowa for a wedding and were able to get a gorgeous walk in while we were there.
There seemed to be a few ponds and a lake on the property. This was my favorite of the ponds. I love how it was almost entirely filled with lily pads.
Did I mention the weather was perfect that day as well? It was about 75° with a nice breeze.
The lake was amazing as too. I really could have stood there all day!
The whole place was full of beautiful things along our walk.
After our walk, we went to the rehearsal dinner and we got to close our evening with this stunning sunset.
It was a nice little get away trip, the wedding was beautiful and I am really glad we got to go!
treetuesday was initiated by @old-guy-photos so make sure you pay him a visit.
If You Are Reading This, I Hope You Have An Awesome Day!
Photographs are owned by @debralee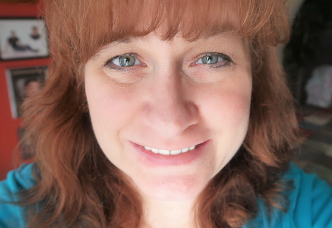 My other social media's:
Twitch
You Tube Vlog
You Tube Gaming
DTube
Twitter
Instagram
Clickasnap
https://steemit.com/@archdruid