---
By Creators For Creators

A Contest
"Highlighting Quality Video Content on the Steem Blockchain".
FOR THE NEXT 4 WEEKS
# REMEMBER THESE DATES AND THEMES
Week 2 - Monday Sept. 23rd - 28th.... ACTION VLOGS
Week 3 - Monday Sept 30th - Oct. 5th....COMEDY VLOGS
Week 4 - Monday Oct. 7th - 12th.... MUSIC VLOGS
Week 5 - Monday Oct. 14th - 19th.... DIY/TIPS/TUTORIALS
and so for this week.....
Week # 2 Theme —ACTION VLOG
This means any video that has action or doing. Any video that takes us on a walk or hike or bike ride or car journey.... basically any and all videos that incorporate movement will be accepted.
Our judges are looking for you to bring us on whatever adventure you go on.
Ideally your video would not be filmed from a fixed position.
This theme is intentionally open to a wide interpretation.
Eligible Entries
1. Must be Original Content
2. Must be under 5 minutes in length.
@Ddaily
is seeking to uncover the highest quality action based video created on the Steem Blockchain this week.
How to participate
This theme asks you to create a video that moves and encourages you to bring us along on a journey however small or big.
Contest Start and Finish
Monday September 23rd 00:00 UTC- Friday 27th 24:00 UTC
Use
#the5reelgood
to enter your video into this contest
And EVERYONE REMEMBER

You Too Are A Curator
If you see a video that fits this weeks theme (Activity Vlog/Hikes/Adventures/Actions)
use
#the5reelgood
in the coments of the post and it will be automatically and magically directed to our discord judging panel.
The Prizes
* The Winning Video gets
100 Steem
(Special thanks to
@dtube
and
@adsup
who donated 50 steem to the winning video.)
* The 4 runners up videos each get 3 Steem
* Surprize bunus Prize of 50 steem from Travelfeed.io for the best 'travel action vlog'
What is TraveelFeed?TravelFeed is the #1 t Steem dApp for the travel community it is a Dapp built right on top of the Steem blockchain. They starFeed?
TravelFeed is thlatform
TravelFeed.io
.
ddreshey started as a curation project and continue to curate high quality content on their new platform https://travelfeed.io/
Addressing the growing niche of independent travellers rather than typical tourists, TravelFsuch as EasyLogIn, their ty-driven platform for travellers around the world. They have recently launched some exciting features, such as EasyLogIn, their approach to onboarding travellers to Steem by setting them up with a free Steem account and enabling them to use TravelFeed with email and password instead of handling complex private keys. They are also planning on releasing their own token that will be deeply integrated into their platform, granting token holders Feed is running contest giving dvertising revenue and access to Premium freatures for their Travvel blogger, youurreuld definitely write your next travel postntthrough TravelFeed.io!
T!!
Travelts you!
While Trhile TravelFeed has been curating travel blogs on Steem since February 2018, they are now looking to form a travel video curation team for the upcoming travel vtion on
TravelFeed.io
.
his i
This is your chance to become part of the TravelFeed
team, granting you a share of their tokens if you stick around, and at the same time reward great travel videos with an 129k SP strong upvote felfeed. [Join the Join cord
](https://discord.gg/jWWu73H) if you are interested!
🔥🔥🔥🔥🔥🔥🔥🔥🔥🔥🔥🔥
#ted!🔥🔥🔥🔥🔥🔥🔥🔥🔥🔥🔥🔥
#s seeking video content curators and asks you contact them if you are interested in joining the travel vlog curation team!
### The Judges
(its always nice to be nice to them)
A hand selected Crew of Master video watchers.... who are overqualified to judge your Vlogs!
@mickvir
@hafizullah
@cryptospa
@priyanarc
@tibfox
The winning video will also receive a 100% upvote from our ever growing list of sponsors who appreciate great content produced on the Steem Blockchain.
Thanks To Our Awesome Sauce Sponsors .....
This week
#2
we are proud to give a very loud shout out to our sponsor —
@DTUBE
@dtube
has provided the
50 STEEM
grand prize for each week of this 5 week contest. Long Live
@dtube
🔥🔥🔥
Here are more of our awesome sauce sponsors and friends:
@comedyopenmic
@powerhousecreatives
@steemsavvy
@dtube.forum
@travellit
@c-squared
@roelandp
@helpie
@creativecoin
@dtube
Thank you to @gnarlyanimations for designing this logo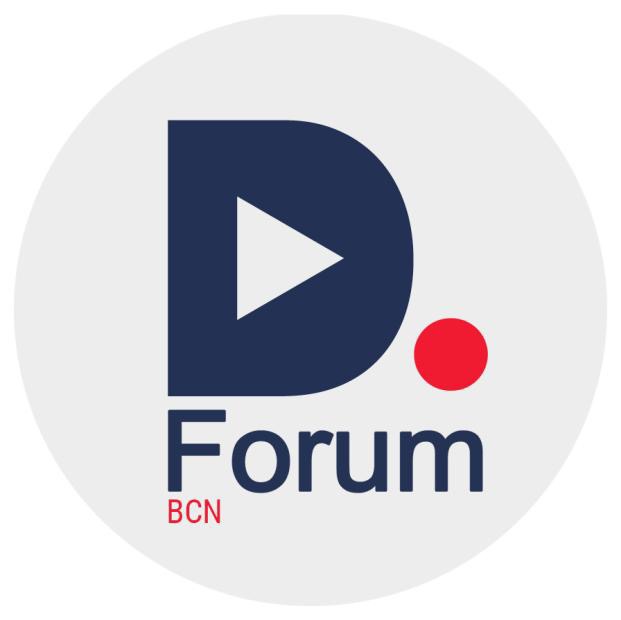 How to support the DDaily Weekly Contest
1. Give this post an Upvote
2. Consider joining the
@ddaily
upvote trail or send a delegations to increase the awareness and help grow the community.
3. Curate applicable content with
#the5reelgood
in the comment section of the post
4. Sponsor or donate toward prizes
By Creators For Creators
---
▶️ DTube
▶️ IPFS