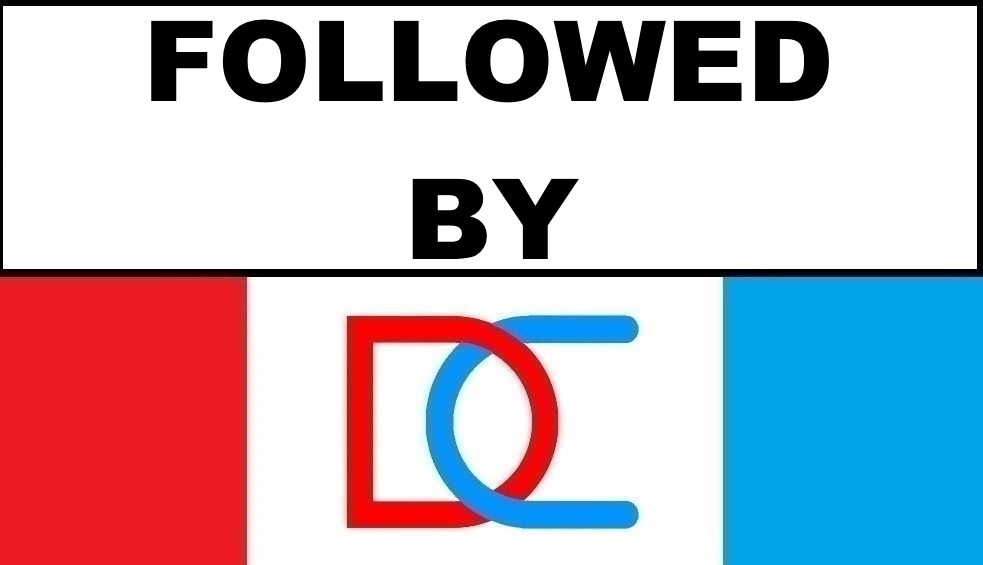 > I'm @clixmoney the founder of @dcooperation !
During all the time being in steem I followed so many steemians by @clixmoney. But what I'm following by @dcooperation is very selective. That's why I want to participate in the initiative of @theycallmedan from this account as well.
> I don't create that much on this account and still didn't find people who will send us content, but I will try to find time and to support the account sometimes. It's all for the community, but not for myself !
So, here we go :
----
I just click on the feeds here and pich those who I see there :
- @robertandrew just resteemed a post and I will start by him. The guy joined us when we were hardly attacked by a troll. He even delegated to us 600 steem power and still delegating. He's a dedicated steemian for sure who need to be followed. He's active commenting others and creates only positive content. He's a great person and that's why he's followed by this account. ☺
Let me share one of his recent videos :
- @jordangerder I don't remember how I follow this guy, but he seems creating quality content and maybe joined us recently. We have a lot of steemians subscribed on our hive community and when I see them writing quality content and subscribed, I follow them to support sometimes.
- @alokkumar121 is a great steemian as well. He's delegating to us 125 steem power. He's a daily dtuber. A nice guy. Active steemian. And very loyal community member. Such creator should be supported and that's why he's always followed by us. He deserved that. ☺
Here is one of his videos :
- @rem-steem really nice girl. Delegating to us 50 steem power. She is with us even with the hard time we had. She is a dedicated steemian who didn't give up on steem despite everything. Always active creating content and lightning our blockchain by her nice videos.
Here is one of her videos :
---
- @ireenchew delegating to us 208 steem power. She is the wife of a great witness @bitrocker2020. They seems really a nice positive family. I like to see her always sharing nice pictures from her country. She is with us for so long time and that's really great.
She writes really great posts, check here one of her posts : 5 Minute Freewrite Prompt Continuation Part 32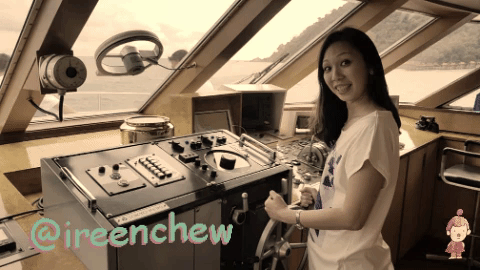 - @emiliomorles a great member who is creating so many content in Spanish and I see him almost in all social media promoting steem and even in other crypto platforms and that's really great. He's even interviewing people in real life and inviting them to steem. He should be notice by our big players for sure. He's doing a very great job !
Here is on of his interviews in @threespeak :
- @yanirauseche also followed by us because I saw her collaborating with @emiliomorles and she is also promoting steem in other social media and crypto platforms. And since our community supports collaborations, I like to upvote her sometimes, that's why she is followed !
- Here is one of her recent videos :
- @equipodelta joined us recently and she is creating really nice quality content in steem.
- @marfonso a great steemian who is sharing really cool picture every single day on steem. He's from Portugaland he's delegating to us 300 steem power. Thanks to him @dcooperation is growing a bit faster. ☺
- @calisthenicsdrop is also a great steemian who is sharing so many useful sport content.
- @madushanka is a great steemian and dtuber who is creating videos everyday and he usually share very valuable tips about motivation, meditation and yoga !
Here is one of his videos :
- @dmilliz along with @donald.porter who are working so hard on their project @reggaesteem. They project has a big opportunity to promote steem. They are listed even in coinmarketcal and coindesk and that's huge ! Both followed by the account and deserve the support by steemians.
Check their ReggaeSteem JAHMFEST that will be in June 26th to 28th, 2020 :
- @kathe-art is the daughter of @blessed-girl and @theonlyway. Both are delegating to us 900 steem power and I consider that from all the family. They are really creating quality content and lightening all our blockchain. Please check their work and follow them. Thanks to them @dcooperation is earning more curation rewards to support as much steemians as we can !
- @cryptospa is a great steemian and loyal member and close friend. I met him in real life and he's so nice and polite. He's creating really great videos and he's a professional trader who is sharing his best tips to steemians in his videos.
Check one of his videos here :
- @joseacabrerav and @libbylou really nice steemians who are creating quality content and they deserve to be supported and followed.
- @solominer has a nice story with us. When I was active in PYPT show of @shadowspub , I promoted once there the community and he joined us right away. He's always supporting our content and even sent us a good video that you can watch on @threespeak.
Enjoy watching, the video is really great :
- @rehan12 really a nice steemian who is creating videos everyday on @dtube. I've never seen any thing negative from him since I joined steem. He's full of positivity and energy.
Check one of his videos here :
- @oppongk a steemian who is never givving up on steem no matter what. He's trying so hard and creating content in all applicaions and tribes. Such steemian should be respected because his hard work. We should learn from him how to be strong. That's why he's followed !
- @thegreens greating really powerful poems. I may just liked his content and followed, really awesome steemian.
- @technicalside very active steemian, joined us a few months ago. I saw him commenting everywhere and creating content that should be supported.
- There are some new members to our community who are followed to see what kind of content they will create in the future like @amar15. It's always nice to support more steemians.
- @alexran or @mamun123456 he's the bigger delegator to @dcooperation. He's delegating 1007 steem power and he's supporting other communities as well. He's really a fighter in steem. He's doing his best to learn as much as he can. To use more applications. To be active in tribes. He's working at the same time in a hard work, but that doesn't let him not be active in steem. He work and share. That's the biggest exapmple of to not find excuses to create on steem. Really poweful steemian to be followed !
Here is one of his videos :
> Always positive no matter what !
- @steemer-sayu907 very great steemian despite his age. I wished to be like him in my 18 years old. He's killing it by creating really valuable videos every single day. He creates in both @dtube and @threespeak, just like me. I was always in touch with him and I helped him in any question he asked. I'm glad to be a mentor of such steemian. I enjoy seeing him successful.
Here is one of his videos :
- @emsonic a great steemian and gamer from Poland. Just like @jozef230 they are both cool steemians. Very positive and close to my soul because they are from a country that's really similar to Russia in the language and some traditions.
- @prostosun joined us recently. Sharing nice pictures and good content.
- @freecrypto a powerful young guy who is delegating to us 151 steem power. He's from India and he's always creating videos on @dtube. He was one of the most active steemian in the movement of @nathanmars and still promoting steem everywhere !
Here is one of his videos :
- @belemo is one of the most active steemians. Creating really great quality content. Active in a lot of communities and always positive about steem !
- @zekepickleman one of the most loyal members of the community. Delegating to us more than 100 steem power for many months. Always positive about steem. Respected and well known. Active in so many communities and I like his style of writing and creating content and I like that he's so active in the comments.
- @ninjavideo really positive content creator. He's creating so many valuable videos and sharing them to @dtube ! I also helped him when he joined the platform and now he's doing really well. I'm glad to see people successful. It's not only because of me, but because of the strategy they choose to grow. Because they did the right things to get there !
Here is one of his videos :
---
- @binkyprod of course should be always mentioned by me and @dcooperation. She is a great steemian. Cool youtuber. A gamer and a friend. She even set us very cool footages and we put that in our account. She is an inspiration, a motivation and the flower of the community. ☺
Check one of her videos here :
Here the content she sent to out community :
- @cryptokannon a great member. Delegating to us 301 steem power and creating often in our hive community. And for being so loyal, she was rewarded by a month of 100% upvote from @dcooperation. She is from Japan and she's creating really an awesome content.
Check the video she sent us from Japan here :
- And there a even more steemians I would like to mention like @joseeb and @uyobong and @jongolson and @whatsup and others.
The list could be much bigger and that proves that steem is alive. We have so many creators. So many dedicated steemians. So many great communities. So much going on on this blockchain even with having only thousands active in it. Imagine what we will have if we will have millions of active members. And it's going to be like that for sure !
I'm fully positive about this community and that's why I keep building
@dcooperation
no matter what !
Steem to the moon !
> You can also check one of our best collaborations here :

----
> Feel free to follow our curation trail and to delegate to us some power to support. You can also donate any amount of steem, we will use it to power up the account.
Please subscribe on our community here and get an autoupvote : https://beta.steemit.com/trending/hive-177976
*For more details about how our community will work : check this post*
---
Promore your content to over 16,000 members in our facebook group !
We are in touch with @helpie and you may get support from them as well. In case your post is related somehow with promoting steem, we ask to use #promo-steem tag and you may get un upvote from @theycallmedan or @oracle-d.
## All the earning of this post will go to power up our account ! We will never power down !