Another year, another decade, another SPUD
Probably my last for a little while.. been a good run..
last one I got gifted a bunch of SP
thanks @hingsten for the gift of 1500 SP
and thanks @reflektor for 2000 SP
and thanks for putting this thing on @streetstyle..
info on it is here
---
I grabbed up some 1900 Steem

and Spud'd it up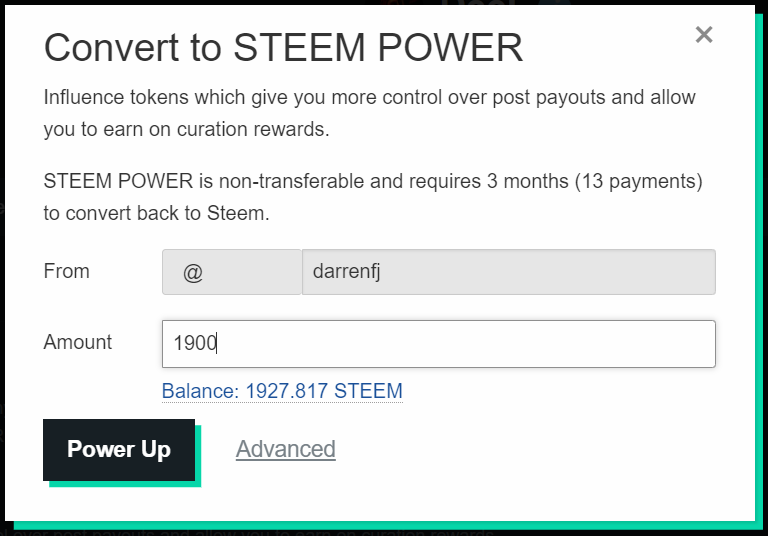 Final numbers:

---
Happy New Year, steemers..
not really doing a ton of NY resolutions... but been focussing on 'Level Up Life'
a great app that allows you to set goals from some present lists/categories, and do a bunch of stuff...
Some are obvious like brushing your teeth daily.. and some are bucket list stuff like "see the eiffel tower'
So if I have NY resolution, it's to live life more fully
put that into a hashtag-meme and live it...
fully
---
my last month's SPUD, in case you want to play along at home..
---
my first SPUD..
---
Some past posts...
In case you haven't been following my @actifit posts (and I don't blame you), where I dissect every step of my daily walks.. Here's a few past posts to get you up to speed on my brain:
one of the last things I wrote
one of my last good posts... and it's even not all that good
---
And if anyone wants to earn crypto while learning.. here's some links..
full disclosure.. I get moolah for referrals..
join coinbase and get a $10US when you spend $100
Earn EOS when you learn about EOS
Earn Stellar Lumens when you learn about Stellar Lumens