I hope that each one of us is enjoying together with our loved ones this beautiful month. May the peace of God fill our hearts with joy, love, wisdom.
I was thinking of a word for these days, but not a common word, but one revealed by the spirit that penetrates the bones, the soul and the spirit that makes us understand that we were called to be the light of this world, perhaps full of darkness for many.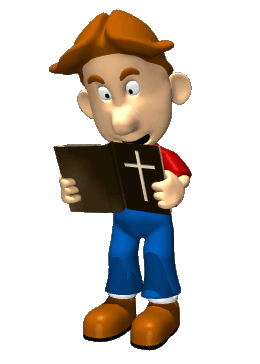 Source
Wondering how we can do to reach souls, bring people to the feet of Christ, and this is where the legalists will want to take my head off, but there are times that it will not be enough to quote the Bible, in this world full of injustices the love of God has to be revealed and it is through us, it is enough to be members within four walls that we want to call church, the church is not a building, the church is us, you and I, the temple and dwelling place of the holy spirit. It is clear that we must congregate to be edified one another, but without forgetting to give grace what we have received from grace.
God left us the bible to be guided by the word and that it be revealed to our spirit to practice it, the Lord confronted me with this: be living bibles! Oh lord, how will those living bibles be, is actually telling me to be a living spirit, that people can see in you what I say my children, my priests, must be.
Thank you for what our ancestors did, Abraham, David, Moses, Jacob; Joseph, Elias, Elisha, etc. but it is time to stop quoting Peter and Paul, and start doing what God has entrusted to him. The word says that things greater than what Jesus did we would do, then you and I are a bible that walks, speaks and transforms through the revealed love of Jesus.
When I go through the life of the people, I want to be that Peter and John who raised the lame of the temple called the beautiful, when I am in the tests I feel like a prisoner singing like Pablo and Silas did, that with my shadow the people be healed and that with a prophetic word change the destiny of a person, but I want to be, Darlenys the one God chose before the foundation of the world to be his disciple, I do not want to live on the glory and exploits of another, no, I want to live on the glory and power of God poured out as fresh ointment in my life, and that ointment runs through my clothes and reaches a crowd.
Set out to live in a straight way, and write your own book, your own story in the way of Christ.
Let's continue more than ever in the crusade for freedom!
---
---