Happy day Steemit community:


I want to start by sharing this verse in apocalypse, I have been meditating on the time of the brave women, and I have read the word over and over again, understanding that this stage we are living in must return the Maria, Esther, Deborah, women capable of snatching blessings for his descendants and leave a legacy in the world.
Chapter 12
1 And A great sign appeared in the sky: a woman clothed with the sun, and the moon under her feet, and on her head a crown of twelve stars.
2 And being pregnant, she cried with labor pains, and suffered torment to give birth.
3 And another sign was seen in heaven: and behold, a great red dragon, having seven heads and ten horns, and on his heads seven diadems.
4 And its tail dragged a third of the stars from the sky, and threw them to the ground. And the dragon stood before the woman who was about to give birth, in order to devour her son when it had given birth.
5 And she gave birth to a male child, who was to rule all nations with a rod of iron: and her son was caught up to God and to his throne.
6 And the woman fled into the wilderness, where God has a place for her, that they may keep her there one thousand two hundred and sixty days.
I refer to this passage because it reflects the degree of courage that Maria had, she was brave, she was not afraid, however, my favorite realto because since I was a child I have identified a lot with her, it is the case of Hadassa, called Esther , its name means star.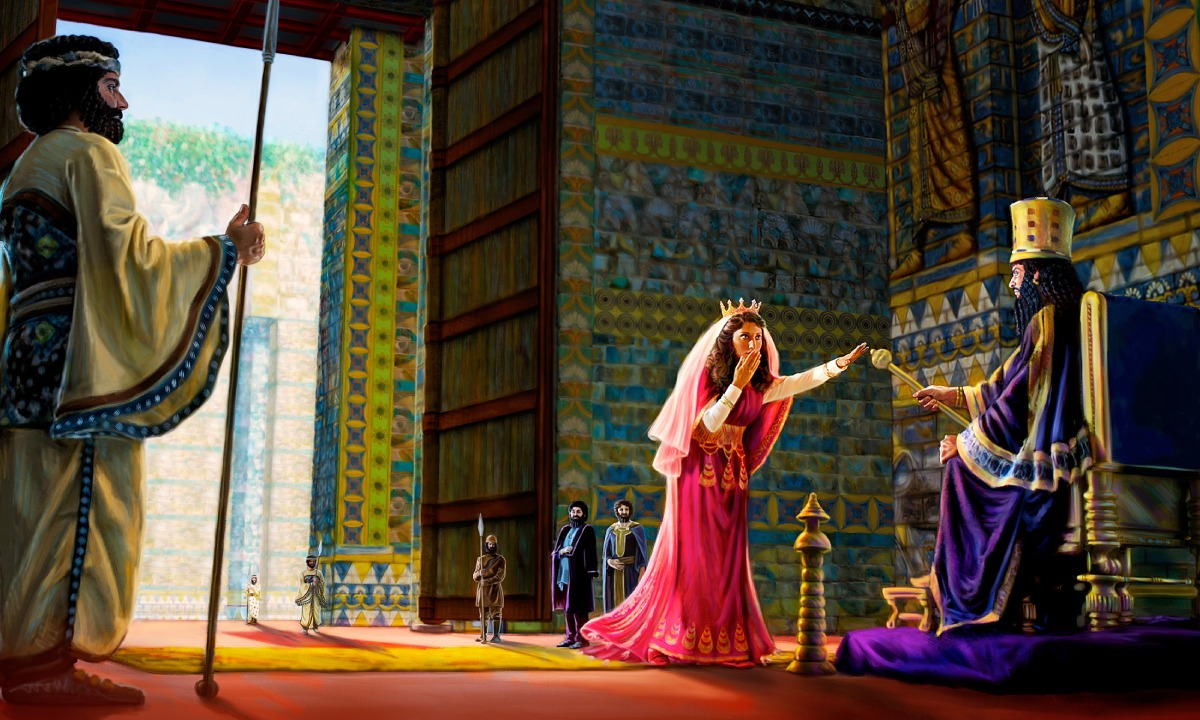 Source
Tremendous story of this woman, how God connects her to someone to save his people, but this King was not easy, there were laws, there was mistrust, there was fear, even so, she said that she would appear before him and thus perish what I was going to make for love of its people, an act of faith and courage, how much I love this phrase, because since I have treasured it in my heart for many years, and today I can say how that woman, I will appear before the King, no matter what they have said, no matter what I think, if God has brought me to a place it has not been in vain, nor to embarrass me but with a divine purpose, if the favor of the almighty is with me, there will be a King who takes that scepter in my favor and that through him I can give life and save souls.
In the things of God we must be radical, if God brought me to fulfill a purpose I will, even at the cost of my own life, because those of us who have courage from heaven injected into our spirit do not fear even physical death, the apostle Paul said: for me, living is Christ and dying is gain, virtuous women do not fear or fear because our husband is also our maker, God of all the earth will be called.
And this is for the brave, when we prepare to carry God's project in our lives, we have to pay a price and if we are not willing then, we will not see that manifestation come to pass. How many brave people who read this message today are willing to risk everything to fulfill that yearning that the earth brought her?
Close your eyes for a moment and see what that limitation is in your houses, in your homes, take it and present yourself to the King, today that King is Jesus Christ and just as King Ahasuerus took the scepter from Esther and forgave her Life, today the giver of dreams will also do it with us, women of faith and hope.
Today I come to activate women that God is saying loose for me to give you, or give for me to give you, give me so that I can give you, let go of that fear and do like this and like me, let's go see the King!
I am going to do what God sent me to do, even if war is raised, even if the adversary comes I will do it, because there is a word that moves my prophetic destiny, and that word is life for every bone in my body, and in that word I meditate By day and by night, God said to him: Remember that word that you have given to your servant and in which you have made me wait.
The Christian life is not for religious, nor for cowards, the Christian life is for hard-working and brave people who, despite adversities, rejections have never stopped dreaming, nothing the enemy has done has been able to stop the movement of God in our lives is the word that sustains me, encourages me and comforts me even in the worst moments.
The life of a chosen one is not easy, because you do not even know the potential that God has placed in you, and it is that potential that will make you live loneliness, pass treasons, your heart will tear you to pieces, but you will not be able to sow roots of bitterness, neither lack of forgiveness, nor let there be depression in you, you have to hold on to the Father, otherwise you cannot bear the pain of the soul, you have to learn to depend on God at all times, a woman accelerated in time, the one who He goes to kairos, to spiritual time he snatches the blessing and reflects it in chronic time in the natural world.
God has disturbed me to write, to preach words of life, of activation of testimony. It is time to break soul ties, emotional sentimentalities, only you with God. I recently felt sad when contemplating how people who had been with me for many years, had been my support and even others who have become very important to me have moved away, and each one is in his own desire, and suddenly he wanted to enter That nostalgia in my heart, but you know my brothers are not the people, nor is it the enemy, it is God who, in order to take you to the next level of dependency, fosters moments of solitude, and I thought about it a thousand times looking for explanations, but The spirit really spoke to my heart, Darlenys. they still love you, none of those people have stopped loving you.
But it is I who have wanted it that way because in your solitude I am going to take you to a new spiritual level, your trust is not in men, I am your Father, Jehovah Nissi , your banner.
We are not spiritual girls, it is time to mature and occupy the position that corresponds to us on this earth.
The King is waiting ...

WITH LOTS OF LOVE!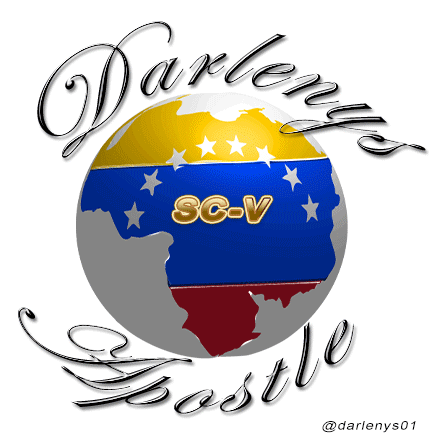 MOTHER OF THE CROWDS