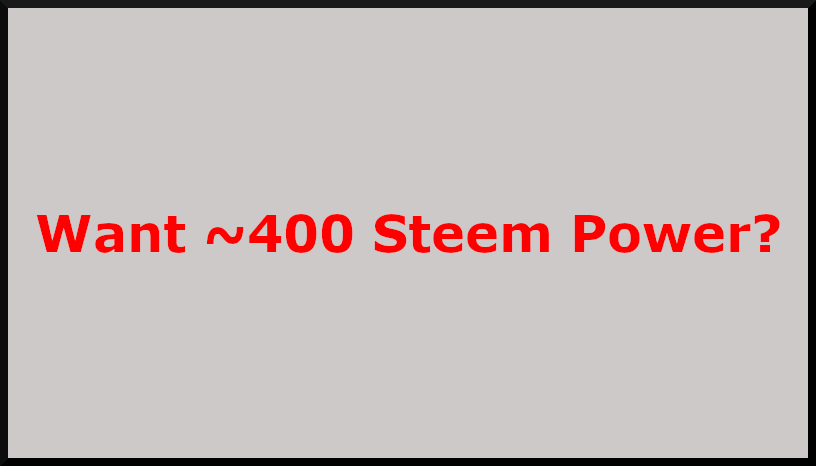 ---
It's been a long time since I've done a giveaway and I thought this would be a good time to organize one. I know there are many hard working newbies on Steem who'd love to get to 500 Steem Power. I can definitely make that happen!
So, I will instantly make one single person a minnow, by getting them to 500 Steem Power. How much Steem Power I give exactly, will depend on how much they already have. Now, it wouldn't be fair if I just flat out gave 500 SP to someone who hadn't put in any effort themselves, so to qualify they need to have at least 100 SP of their own.
---
Suggest Someone or Apply!
I'm looking for someone who's been active on Steem for a while, someone that produces original content and has been active for a while. I'm a little bit vague here, just because I don't want to exclude anyone. I don't know what kind of activity threshold I should put on this. Who am I to say that someone who's been active for 2 months deserves it less than someone who's been active for 6 months...
All I care about is that you're an active member of Steem and that you've been working hard on becoming a minnow by yourself.
So, if you think that you deserve to be a minnow, do post a comment below explaining why you'd like to become one. Alternatively, suggest someone who you think deserves to become a minnow. I'll just pick whichever story I like most and make that person a minnow instantly!
Sending Steem Power Instead of Steem
I will not be sending Steem to the winner, there's no room for errors here. Thanks to @blocktrades, I can easily just send Steem Power directly to the Steemian I've picked.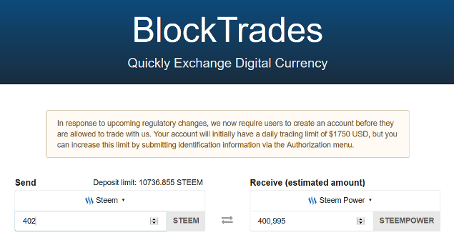 On a side note: Why is Blocktrades the only service (that I know of), that offers this? I would have thought that the people over at @steempeak would have added a function to send Steem Power to someone as well. I mean, it's definitely something niche, but you guys are all about the niche features.
---
Conclusion
No need to make an overly long blog post out of this. I just want to make one person happy by making them a minnow, I've explained the rules, so apply or suggest someone already!
I will go through all the suggestions an pick someone 3 days after this blog post has been published.
@steem.dao (SPS) is set as 20% beneficiary for this post