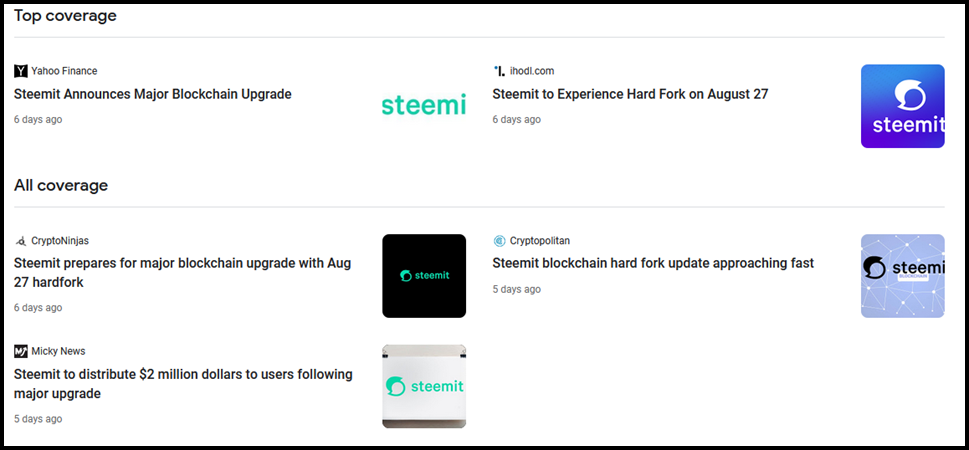 ---
I did not expect this to happen, but we're finally seeing multiple stories being released about Steem on some pretty major news websites. Even Yahoo Finance published an article about the upcoming hardfork and Micky News entices possible new users with news that Steemit will be distributing 2 million USD worth of Steem per year to its users.
For a long time, I've said that there almost isn't any news surrounding Steem appearing on major news outlets, but things are starting to change apparently. While these stories do not seem to have any effect on the price just yet, one can imagine that this might set us up for a price increase once HF21 comes out.
---
Stories on Steem
---
Now, it should be noted that the original source of these stories, was this press release on PR Newswire. I remember another press release about Steem being published on there, but that one failed to get any attention from other major news websites.
In case Steemit Inc. is behind these press releases, I'd say that they're doing a pretty good job so far. Though I hope they can expand their marketing effort to other platforms as well.
I'll keep my eye on Google News and will inform you if more publications write articles about Steem or any of its DApps!