Hiya Peeps!
I know I've been absent & haven't posted for a while, I needed a time out.
I had to focus on my physical as well as mental health.
I will elaborate further in a coming post.
I am just so excited to present this newest collaboration between the superbly rad Psionic Tremors @psionic-tremors & myself.
Artwork by ELLi aka D-VINE aka moi ;)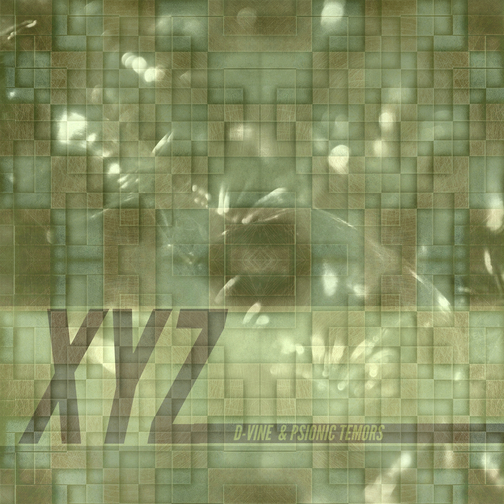 Working with this amazing soul is an experience that is out of this world!
Psio compliments my musical story in a way I never anticipated.
She is always spot on to complete the full story, it's kinda spooky how she speaks out of my soul but I believe it's simply because we are connected in a really mind-blowing way!
When Psionic Tremors responded to my piano intro & beats arrangement with her amazing bass & instrumental soundscape she hit me right in the feels & gave me ultimate chillbumps ( chills & goosebumps ).
In our chat we both were so touched about what we've created, we cried a little & agreed this is definitely our fav song & collaboration.
I wish you all a wonderful midweek & hope you enjoy "XYZ" as much as Psio & I did!
P.S.Thank you from the bottom of my heart & soul dear Psionic Tremors, it's an honor, an absolute pleasure, inspiration & I hope you don't mind me saying I feel like a dream team is born.
On to our next adventure, weeeeehhh
---
Psionic Tremors:
Bandcamp
Spotify
AppleMusic
SoundCloud
Beatport
YouTube
SonicGroove
Twitter
D-Vine:
Bandcamp
Spotify
AppleMusic
SoundCloud
Beatport
SonicGroove
Twitter