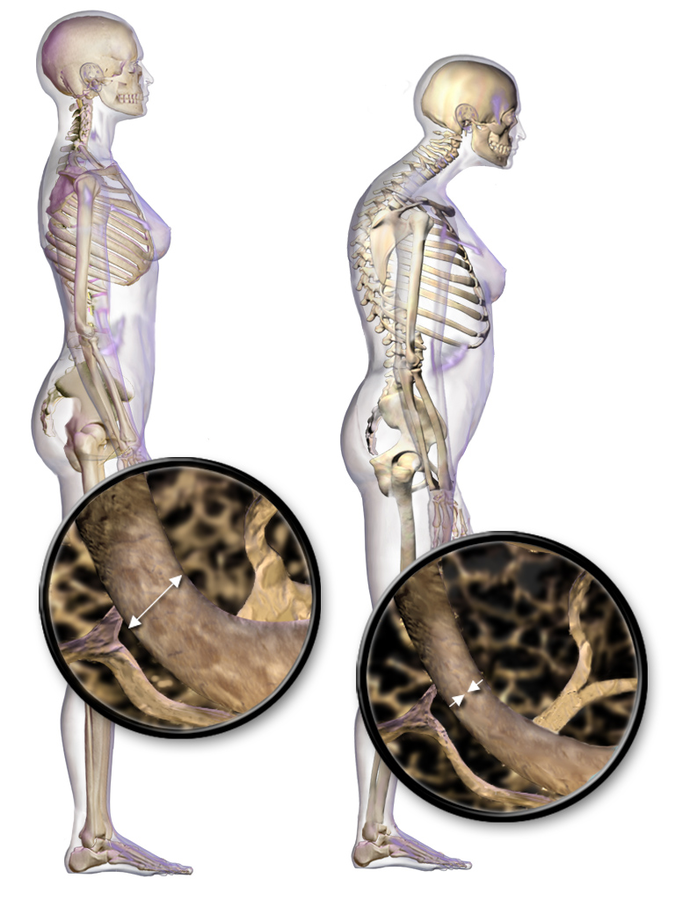 Commons.wikimedia.org
»»——-———-————-——-—--—- ༺❀༻ -—-——-———-————-——-—-««
Although I was able to save my bones, joints, and all particularly my Leontiasis condition of my facial bone too little too late I am still happy that I was able to maybe at least slow it down if not completely turned it 180 degrees.
It is sad that it had gotten into this that I am just handicapped with my mobilities and also my appearance and the way I eat my food I am still very grateful to God that I am able to save myself from dying the most painful death ever thanks to a seemingly negligible substance called Vitamin K2-MK7 which hits the nail on the head for me.
Vitamin K2 MK-7 (with combination of Calcium and Vitamin D3) really had worked better than my Cinacalcet in improving my bone health because it wiped most of my joint pain issues by making my bones absorb Calcium to strengthen them and making my facial overgrowth to receded a bit particularly the bone growth inside my mouth.
Now I am no longer in so much misery when I move, it is lighter to move compared in the last few years where my body is so heavy considering that I am just emaciated with this kind of body mass that I have.
I am still markedly weakened maybe due to my time as a dialysis patient but maybe it is just me or I have a special case but as the years go by my strength really had diminished considerably and it started really during my childhood years and I would not be so surprised even after I was born.
Anyway it will take so much fortune to restore my former appearance and body though some medical doctors will just see it as a hopeless case but anyway what is important for me now is that I had reached a breakthrough with my bone condition out of my own efforts and personal research and I so very elated that I am happy.
»»————-—————-——-—--—- ༺❀༻-—-————-—————-——-—-««
‿︵ʚ˚̣̣̣͙ɞ・❉・ ʚ˚̣̣̣͙‿︵ 𝔗𝔥𝔞𝔫k 𝔜𝔬𝔲‿︵˚̣̣̣͙ɞ・❉・ ʚ˚̣̣̣͙ɞ‿︵
▂▅▇█▓▒░ ⎛⎝(•̀ ‿•)⎠⎞░▒▓█▇▅▂

Nᵒᵗᵉ: ᴾʰᵒᵗᵒˢ ᴬʳᵉ ᴹᶦⁿᵉ ᵁⁿˡᵉˢˢ ᴵⁿᵈᶦᶜᵃᵗᵉᵈ ᴼᵗʰᵉʳʷᶦˢᵉ.