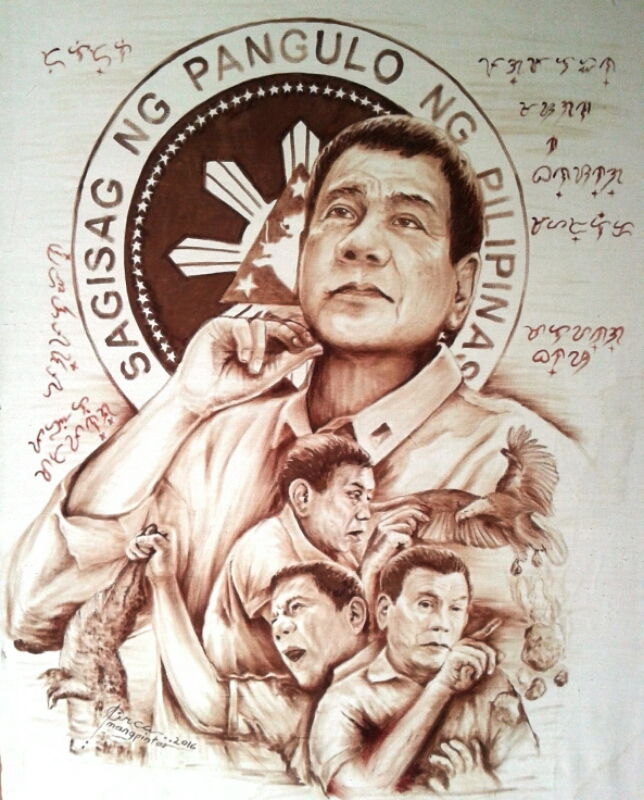 Source
»»——-———-————-——-—- ༺❀༻ ——-———-————-——-—-««
President Duterte is I think one of the best leaders of after Marcos and the rest didn't do well enough citing that there not enough funds, every excuse, incompetency, and worst of all some very good projects went to being a "White Elephant" like the nuclear power plant that got stopped because it will favor the Aquino Oligarch because the Aquino administration is so vengeful to the Marcoses that the former president Cory made it a point for every Filipinos to suffer poverty.
Unfortunately the most powerful TV and radio station here in my country is still poisoning the minds of every citizen watching and listening to its broadcasts which are just biased, left-leaning, and outright enemy of the government. They now have their own candidate for resident which they are supporting through their wicked propaganda.
Their reports are always done to vilify the government and it is funny in the way they do it because they are giving voices to the communist, an evil tactic just to push their agenda which is to get the support of their bet politicians so they can tax-evade and get incentives to the government.
But this popular news outlet's candidate is not that favorable to many people although that candidate has the edge of being supported by a well known biased news media. In social network the voice of the people prevails and doesn't show that she is the one that people likes but her contender Marcos (BBM).
Anyway I pray to God that we will get another good leader for this country and not another vengeful, a dumb, or incompetent for the job. So I will miss the former president that made or approved many laws for like for example the common medicines and some cancer and anti-rejection drugs, anti-diabetes, and antihypertension drugs among others made cheaper.
Then there are others like the value-added tax exemption for the medicine that senior citizens and people with disability purchases making my total discount when I buy medicine to 32% and that is something.
Among the ones that helped a lot are the cutting of red-tape in government so that people will not have to go in long queues or go back a few times for their government transactions . Then of course the infrastructure projects like the subway and highways, airports among others that will make a good impact the economy.
There are lots of improvements that this administration did to help the common people and for the country as a whole I couldn't enumerate them all and that includes the universal health care improvement and additional cash benefit for the pensioners and then the nuclear energy deal with USA and I would soon see how it will pan out in the near future. I really wanted them all to continue and more, even though my country has no oil to back-up its programs but with a good leader we can achieve more things to help people to alleviate their lives for the good future of many generations to come, may God help my country.
»»————-—————-——-—- ༺❀༻————-—————-——-—-««
‿︵ʚ˚̣̣̣͙ɞ・❉・ ʚ˚̣̣̣͙‿︵ 𝔗𝔥𝔞𝔫k 𝔜𝔬𝔲‿︵˚̣̣̣͙ɞ・❉・ ʚ˚̣̣̣͙ɞ‿︵
▂▅▇█▓▒░ ⎛⎝(•̀ ‿•)⎠⎞░▒▓█▇▅▂

Nᵒᵗᵉ: ᴾʰᵒᵗᵒˢ ᴬʳᵉ ᴹᶦⁿᵉ ᵁⁿˡᵉˢˢ ᴵⁿᵈᶦᶜᵃᵗᵉᵈ ᴼᵗʰᵉʳʷᶦˢᵉ.