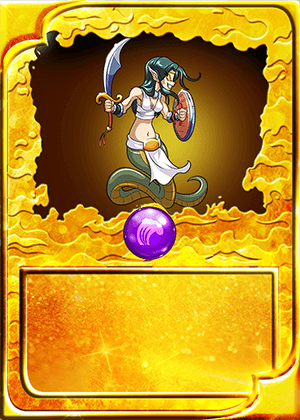 This would be an absolutely stunning change to the game in my opinion. The gold cards are as a rule 50 times rarer than the regular version of that card (now with potions that number will come down a bit will be always somewhere 25-50 times rarer due to alchemy potions). But think if there were some enhanced "Super Season" included for play? At the moment gold cards are more or less worth their value as a daily DEC bonus and their leveled up value (if high enough) to compete in daily leagues.
But many of these golds are still sitting dormant, not leveled yet, waiting for something bigger. What better time to unveil a carbon copy league as there is now and have it be gold foil only? Think of it this way: GF League is created, and the DEC pool is split in two, yes, half going to the regular daily/leagues and the other half going to the GF daily/leagues. Another twist...double rewards in the gold league. Making gold cards the "must have cards at the moment" will create a frenzy perhaps as watershed as the release of DEC, or some other very big moment of steemmonsters' history. Rarity is nailed down to a literal, finite amount, much more so than the regular. And the regular cards are still worthwhile in leagues/quests/tournaments, you just have more incentive for people to seek out more gold foil cards rather than quite often when they dump them or even do the unthinkable and melt them down for DEC (sarcasm of course-all burning of a card of course boosts scarcity of current owners).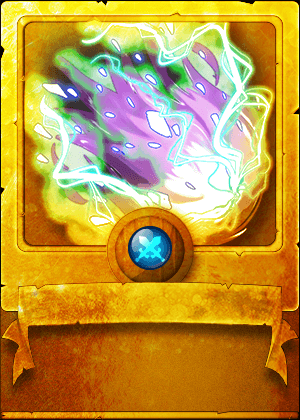 So to use the example you battle your Stonesplitter Ax off, get to Champion 1 let's say in the GF league (which would be a monumental achievement by the way with limited players in this) and you finish your quest and get your double quest rewards and your season rewards, again doubled, which would be 300 reward cards (again, a borderline miracle for someone who makes it that far, the champion of the league could be in Diamond for all we know) which last I checked is a crap ton, and a hell of a reason to level up your golds and hop into the arena.
But it wouldn't stop there. While I was just getting warmed up giving other people's stuff away, why not a prize pool that is 100 deep with some kind of minimum of say 5 beta packs in a progressive payout structure? Would that get people's attention? It sure as hell would have me nose deep into figuring out what is going on and how do that. Again, finite cards on a grand scale mixed with uber-competitive people and bigger scales of payouts = Fun we never could've imagined.
This concept would be a cakewalk to adopt I would have to think and would be well beyond worthwhile to the Splinterlands insiders to introduce and start a run on gold cards that would make pack purchases the only way to obtain them at sub-astronomical numbers to play in the gold foil league or to max up, again a very finite number of cards of each one.
I think this would be a blast and would be worth implementing for at least one season to see how it goes, but you heard my opinion, what do you think?