We had a professional development day at work today and lunch was catered. It was from a new place that serves Jerk Chicken and I didn't get the name. Pro Tip: if you own a restaurant and someone places a large order, you should include some flyers or business cards so people who like it can order again!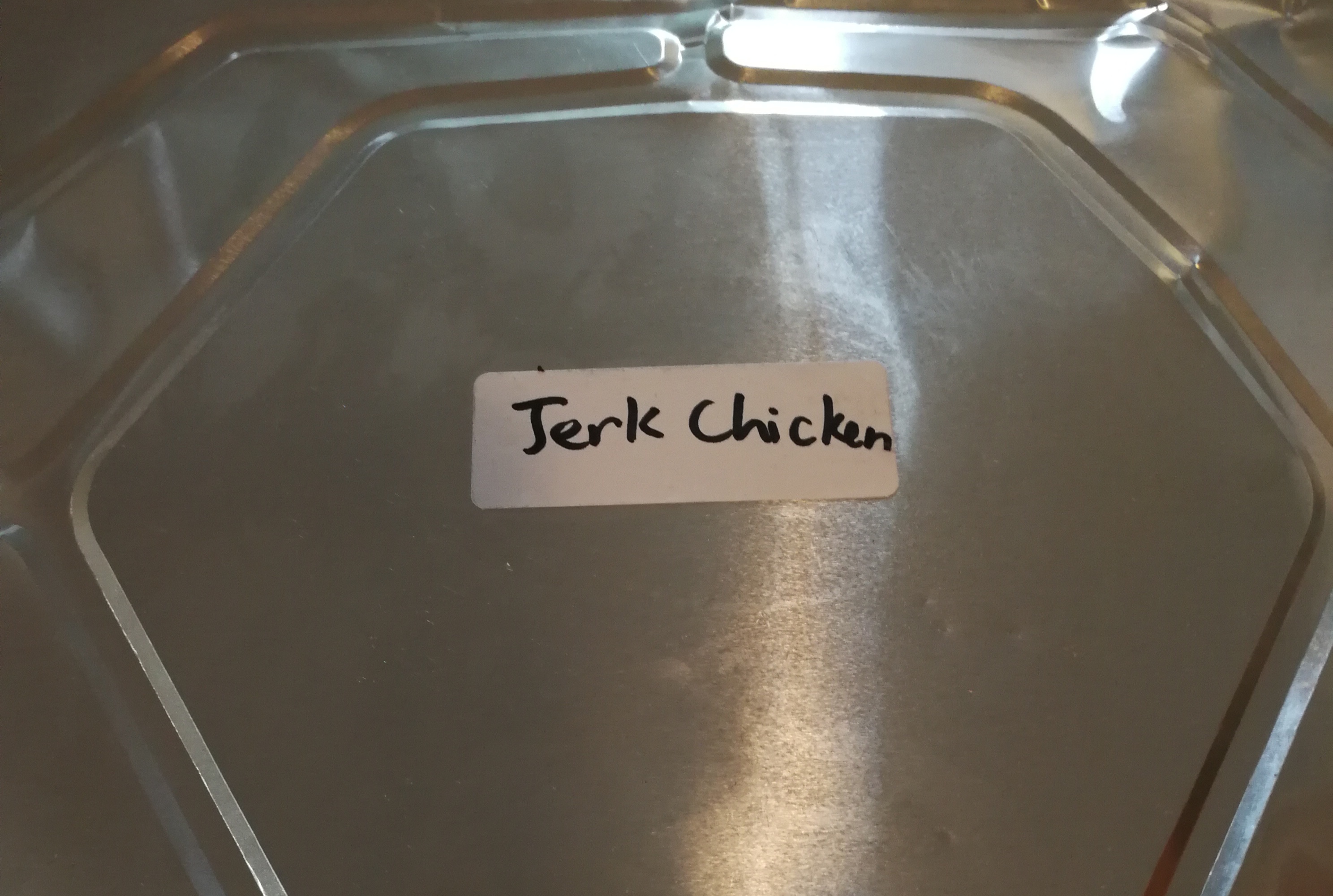 They went through the hassle of labeling it. There were two trays of boneless Jerk Chicken, a couple of trays of Rice n Peas and a tray of coleslaw, even a blind man with a runny nose could have told them apart. They provided an extra container of jerk sauce but I was a little disappointed there was no hot sauce. I'm a huge fan of all things spicy!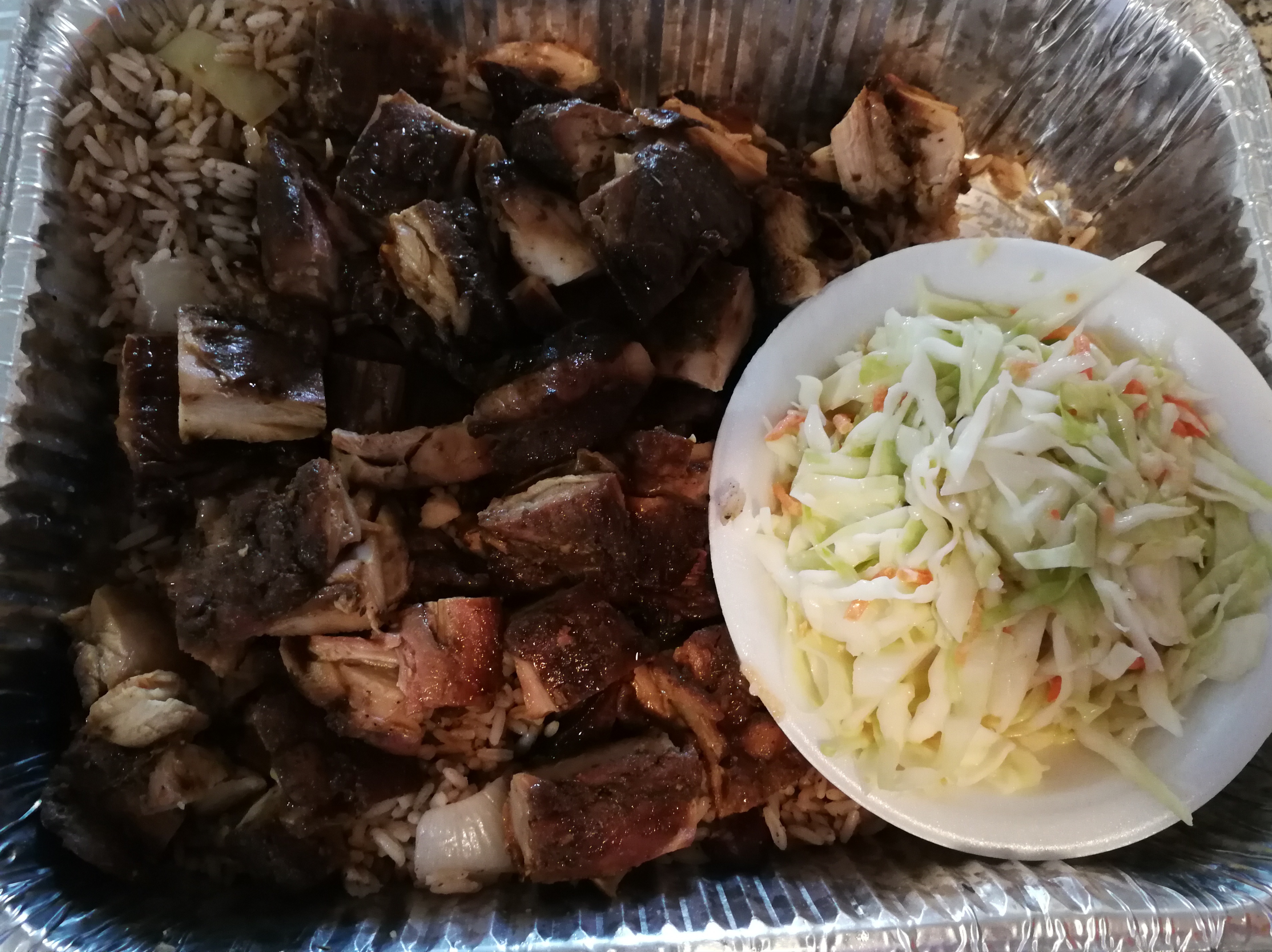 It wasn't the best Jamaican food I've had, a solid 7/10 probably because they cut it up and took out the bones. Gotta leave that in, it adds flavour and keeps the food from going dry. The rice was alright, I normally eat it straight away and not after it sat in a container for 20 minutes. The coleslaw was fantastic and the best part of the meal. Took some home regardless because 2x more than necessary was ordered and I hate to see food go to waste.
There's a lot of Jamaican restaurants and food in Toronto and I plan on doing some more reviews. I'll get the name of this place tomorrow. I am sure they had a much better menu and the colleague who ordered it just wanted to keep things simple and not so messy since we were not in a proper lunch room.
The best thing about it is although there were about 20 people for lunch, none of them had Jamaican backgrounds and most seemed to enjoy the food. It got me thinking, what's a better way to promote culture, Food or Music? It's a tough choice made easier on an empty stomach.
---
Posted via ReggaeSteem | Reggae Culture Rewarded