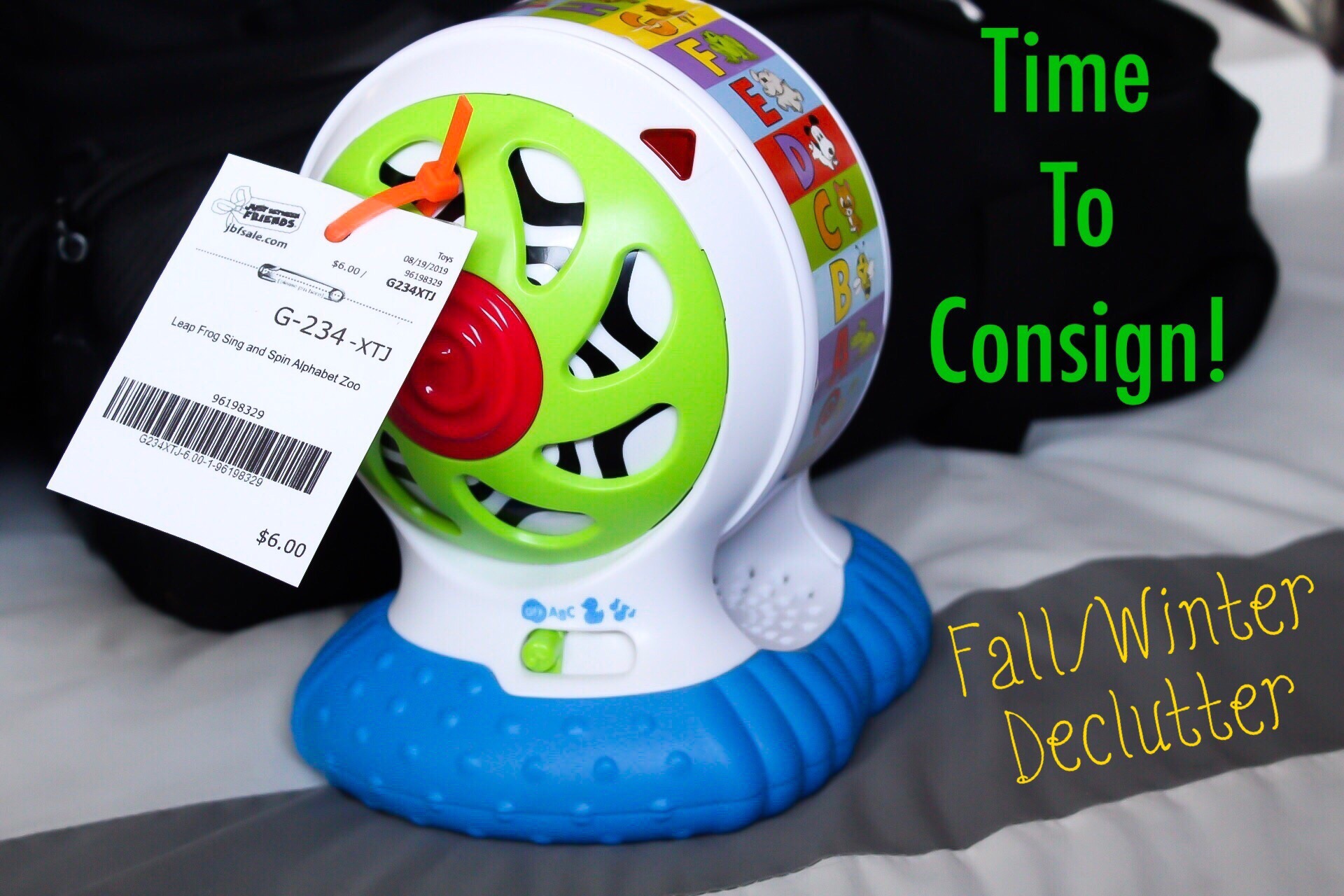 Consigning, I call it my declutter but it's so much more. If you missed my first experience as a consignor please read Do You Consign? to catch up! 😄
In the first post I went over the supplies you need and the process of getting prepped for the sale. Today I will share with you a new item I picked up and why I love it. I will also go over some tips that could help you sell your items more successfully.
So back to consigning being so much more. It is awesome selling your gently used items in order to declutter your home and free up space. You'll feel so accomplished and proud that you did. It's also a great way to get your kids to clean their room and learn how to give up unwanted things. Our kids put all the toys they no longer love in a bag for me to sort. If their toys don't sell we donate them. That's another cool thing about this consignment sale. You can choose to donate any items that does not sale and they do it for you. When we shop at the sale our kids can each pick one new toy as a reward for not hoarding lol!
The other great thing and the main reason we decided to consign was the fact we can use the monies we make to buy our kiddos the things they currently need. We don't have to go to the regular stores to buy brand new, everything we buy from this sale is either new or very gently used. It's like a fair trade. Hey, I sell you the sizes you need for cheap and then I can buy yours for cheap. It's a genius idea and it's saving hundreds of families money.
An Added Touch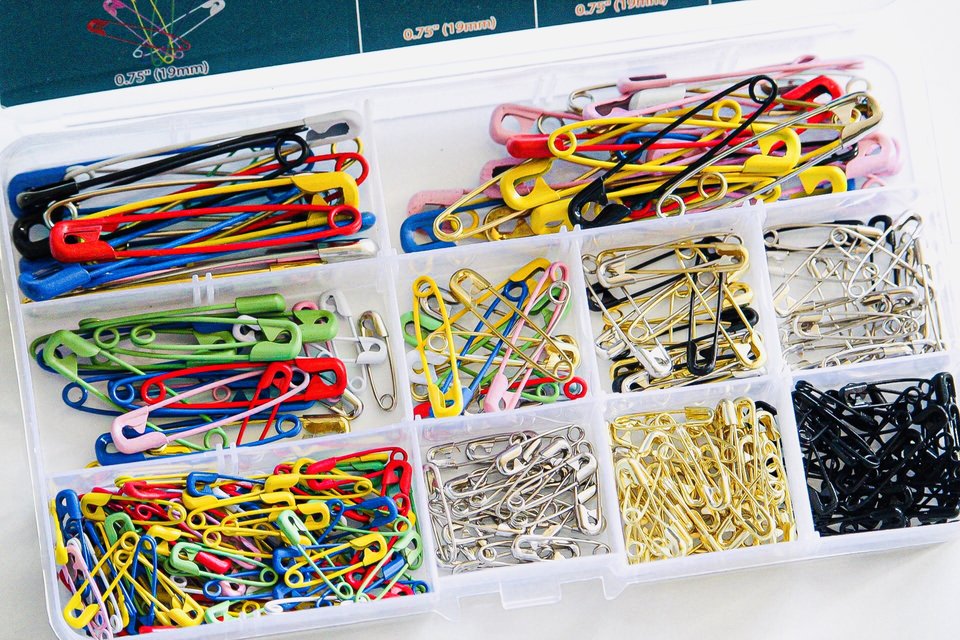 Safety pins are a very important supply to have for consigning. They keep your items snug on the hanger preventing them from falling off as well as securing the tags in place. I like buying variety sizes because I always have multiple sized items. Some need smaller pins and others very large ones.
I came across this 550 piece assorted heavy duty colored set and grabbed them up. I guess it's the designer/crafter in me but I thought it would be fun to match the outfits I sold with a corresponding pin color. You have to find ways to make repetitive work more fun. I actually had a good time matching them up. I'm not saying a matching safety pin will make someone more likely to buy our items but it did make them look more uniform. 😁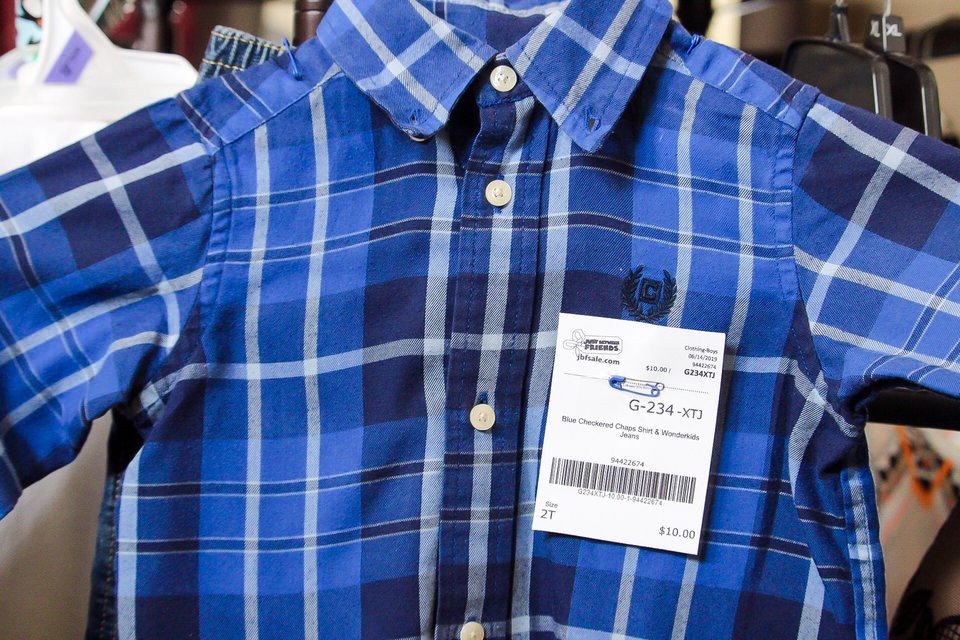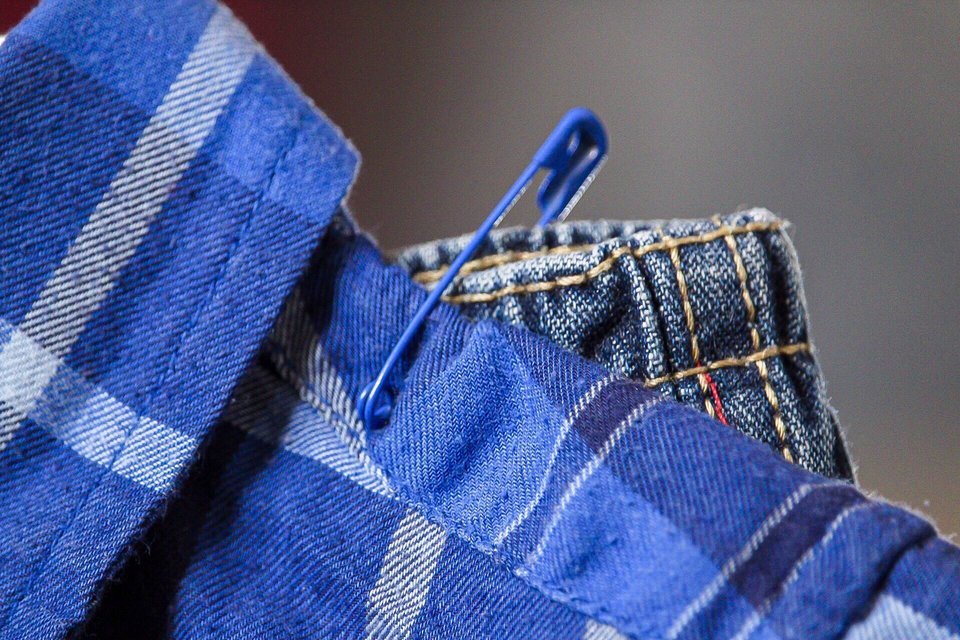 See how it all just works and goes together? Most people wouldn't even notice the matching pins because they don't pay attention to details...but someone like me would. I appreciate the littlest details. ☺️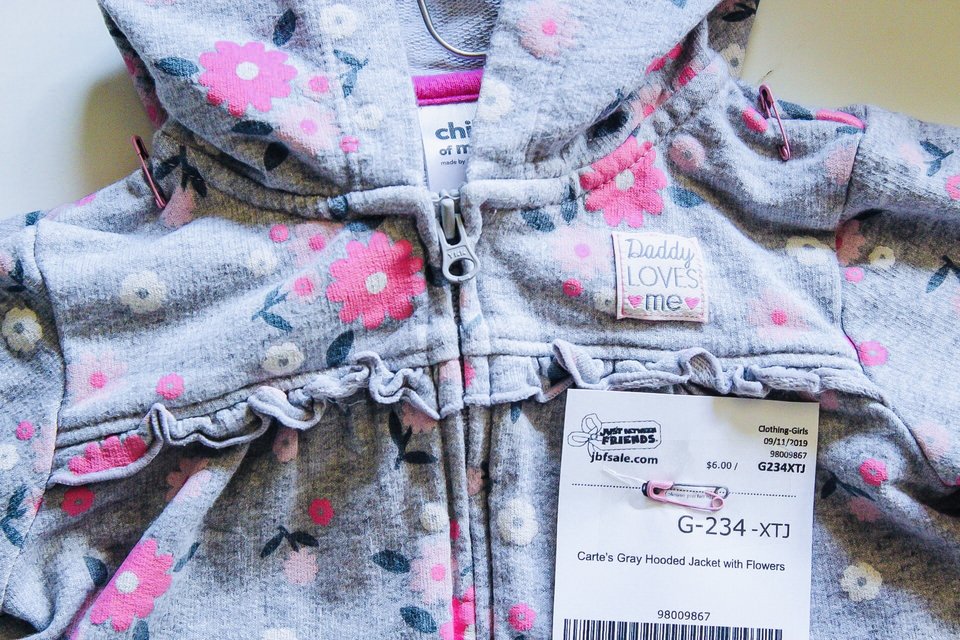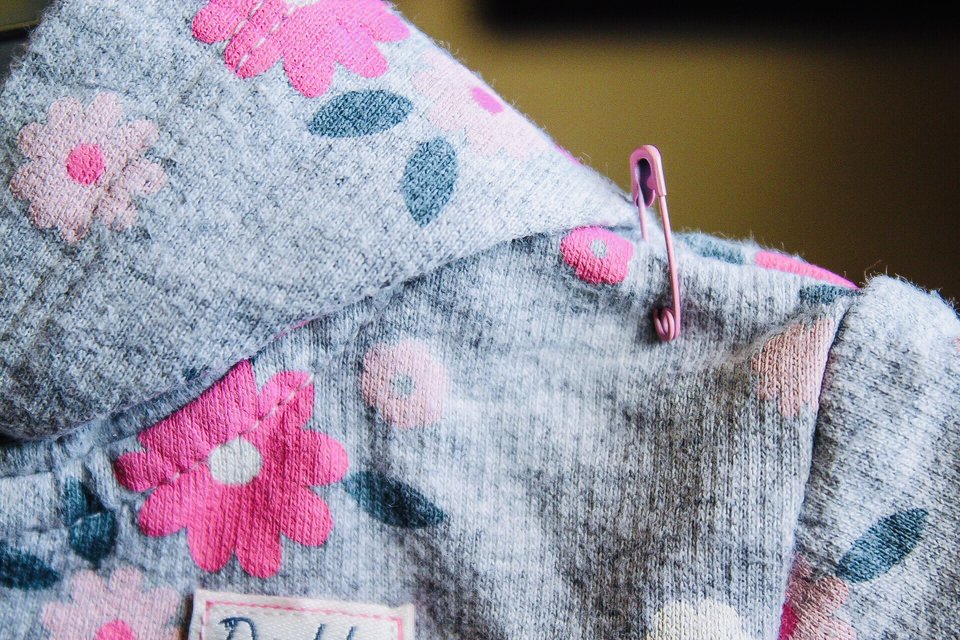 Outfits & Bundle Deals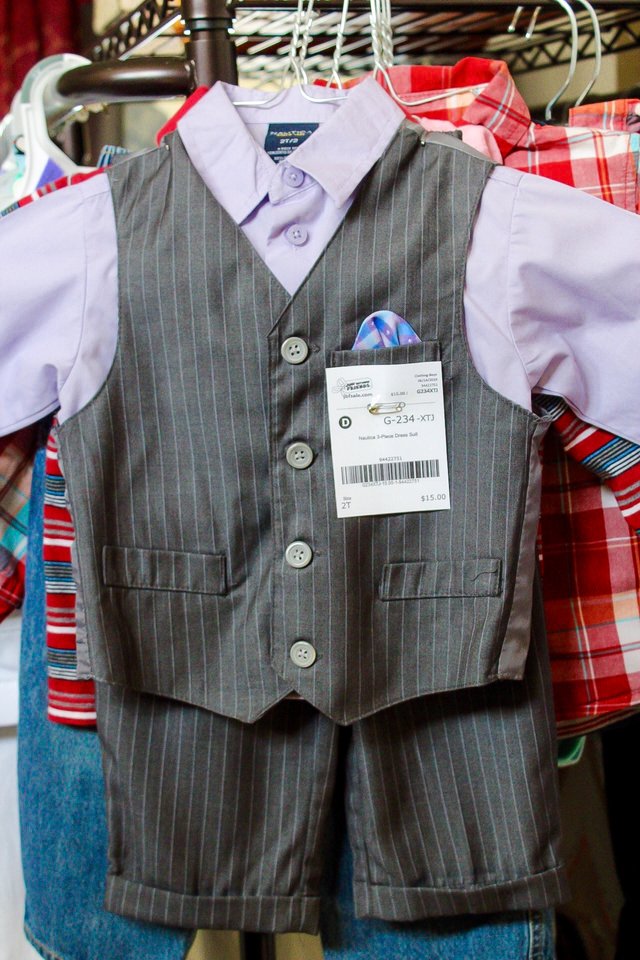 One thing I learned about consigning that has helped me is trying my best to sell multiple piece outfits. As a consignment shopper for three years, I always looked for outfit deals instead of just one piece items. If I can get a shirt and a pair of jeans together for a good price I'm more likely to grab that set before grabbing a separate shirt and pants. It's more convenient when an outfit is already put together for you, you spend less time shopping for top and bottom.
Now let me say this, I never mind if the outfit didn't originally go together . For instance I've purchased a Nautica shirt and a pair of Old Navy jeans that looked great together. Some people wouldn't go for that and instead look for pieces that truly are a pair. The consignment I participate in has a guideline that the minimum price of a clothing item has to be $3.00. You cannot sell any article of clothing below that price. So they encourage us to put items together if you can't sell a single item for at least that price. I put quite a few outfits together and hoping they sell. I did the same thing for our Spring sale and sold several.
Another eye catcher for me as a shopper was finding bundle deals. If I find three long sleeved shirts for one good price it's a treasure. Making bundles is a good way to make sure your items meet the pricing guidelines.
Whether you are selling a single item or a multiple piece outfit, ironing your clothing and making sure they look crisp is always key. If it looks good and smells good it's more likely to sell. You want shoppers to see how awesome the outfit will look on their kids. 😎
Securing Your Items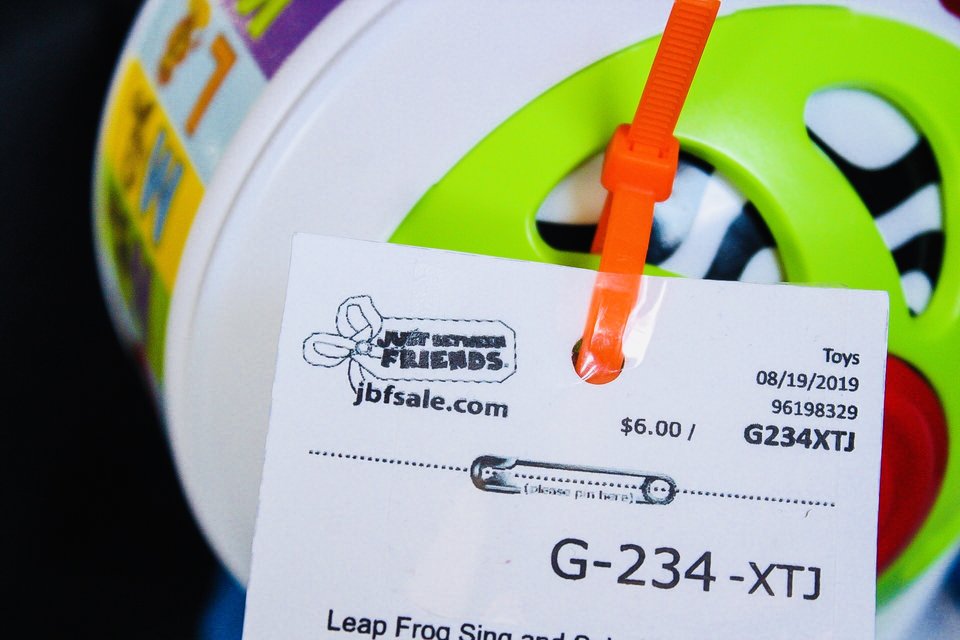 There will be so many hands touching and moving your items around. If your tags get lost your items can't sell. As you see in the picture after I zip tie items together I reinforce it with packing tape. I want to be sure the tag does not slip away from the item.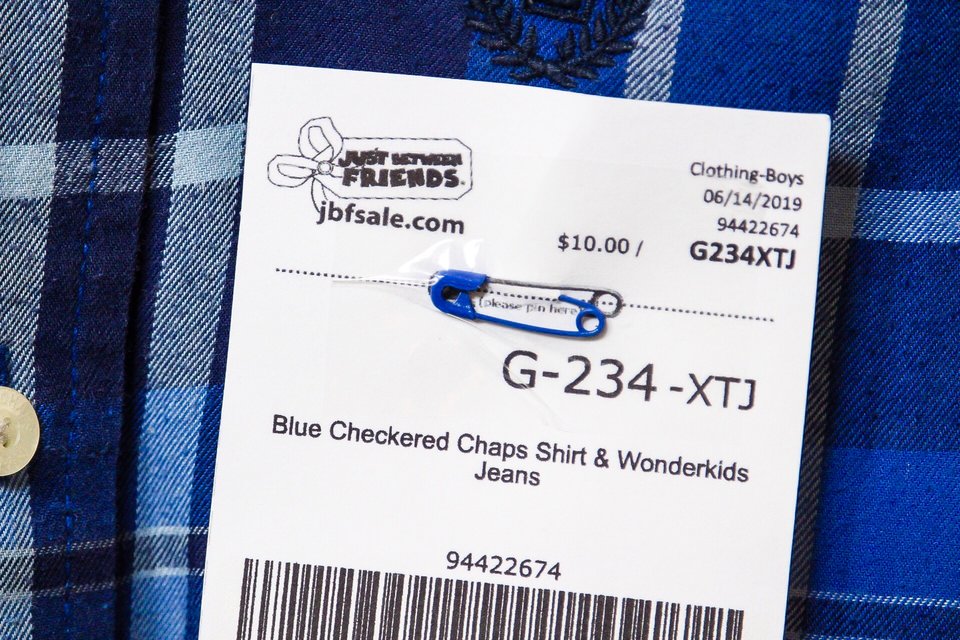 I do the same thing with pinned items. Always add tape to help keep the tag attached to it's item.
Plan Ahead, Know Your Dates, Procrastinate Not
I learned the hard way about procrastination the first time I consigned. I had loads of time to get my tagging and prepping done but still ended up having lots to do at crunch time. This round I started way earlier, did little bits at a time and still lost track of time. I thought I had one more week left to prepare and then got an email saying,
We look forward to seeing you at drop off tomorrow!
😳😵🤭
I was so not ready but I got ready. I worked so hard finishing the rest of my ironing and tagging on Tuesday night and got my items dropped off at the sell yesterday on Wednesday. Whew that was close. I will not get the dates mixed up again. So avoid procrastinating and make sure you have your days correct lol. I'm so exhausted (but had enough energy to post 😅) but it was all worth it, especially because I know this will benefit my family :)
I'll leave you with a few shots I took from my iPhone while dropping off our items. It looks crowded and cluttered with all of the items but they tidy it up before the sale begins. There are tons of kids and maternity items at affordable prices. If you are interested in consignment check your local area to see what events are available.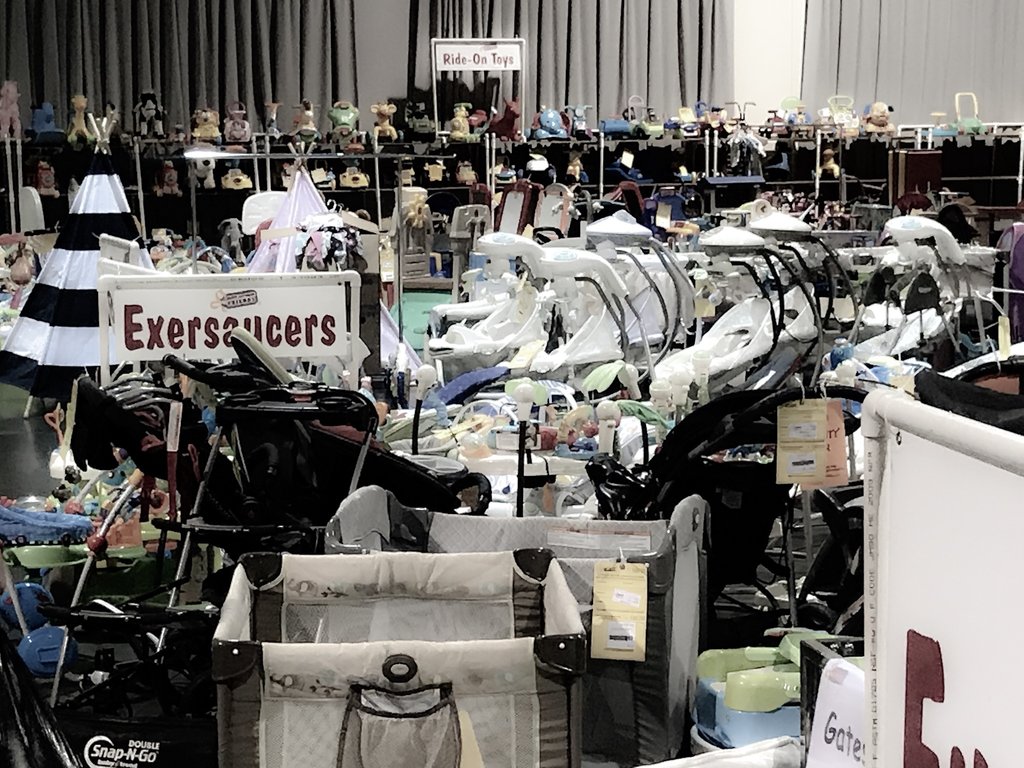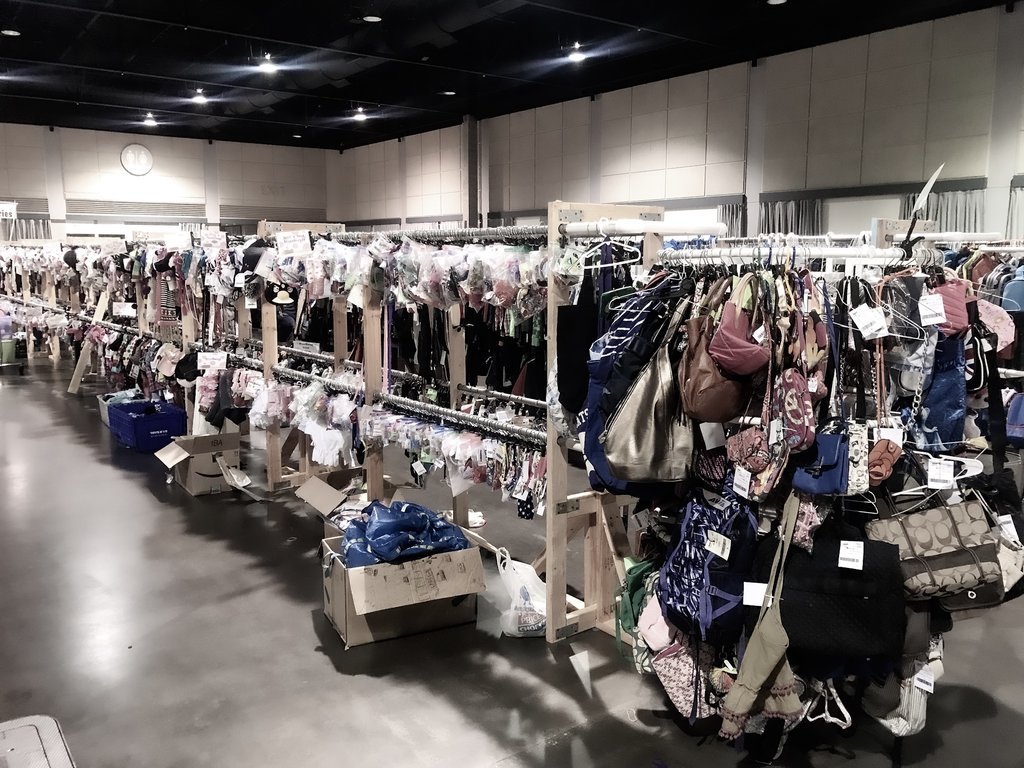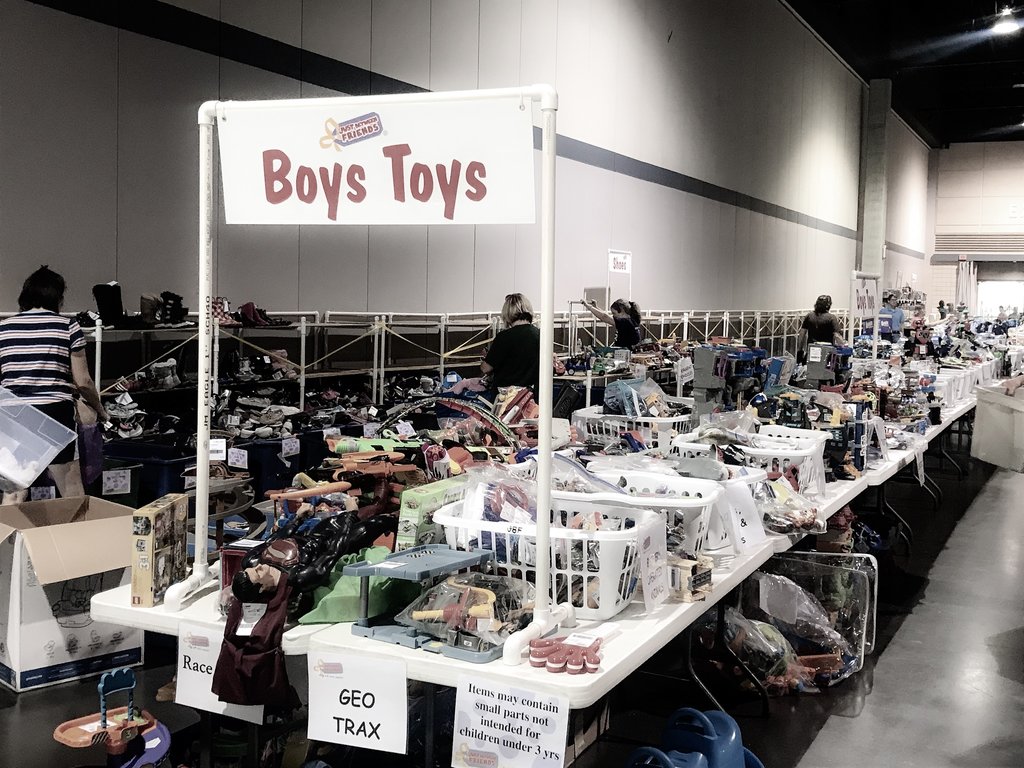 Thank You!
All photos are my own!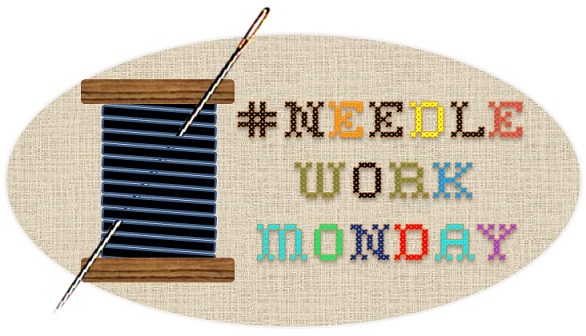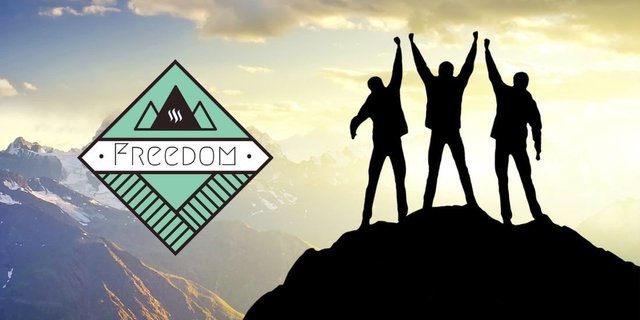 Logo/Banner created by @rigaronib!