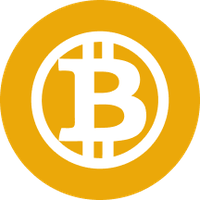 fuente
Bitcoin Gold
It is a currency that seems very attractive to traders. at the moment there are more and more Traders buying this cryptocurrency thanks to its traders in the market is making it bought by more and more and more people to own it, it is increasingly gaining a higher position thanks to its bitcoin update.
This project aims to make bitcoin mining decentralized again. It brings more smart contracts to create dapps on whether this will be able to create a new blockchain on the bitcoin one meaning that if I have a btg (Bitcoin Gold ) I could exchange it for a btc (Bitcoin).
This cryptocurrency emerged on 24/10/2017 as a response to a problem that bitcoin had which left us satoshi nakamoto but this problem seemed to have no solution simply worked with a few layers the blockchain and this is a new layer. The fork ended with the scalability problem of this cryptocurrency is blockchain was always saturated with movement until this update.
This btc cryptocurrency uses a work for consensus mining called pow now the btg uses a program called Equihash which regularly does not specifically need high-powered devices, with an ordinary gpu we could start mining this cryptocurrency.
This promising coin was in the mind of Jack Liao, CEO of BitExchange and LightningAsic, and other workers however these are the most promising names that have already had history in this crypto world. In this whole project there are engineers constantly working which are releasing daily updates for this platform.
Everyone who owns bitcoin before block 491406 receives an equivalent amount in bitcoin Gold and also retains all transactions of the previous normal bitcoin registered in itself.
Btg is an open source generator on top of another blockchain that improves the old blockchain and also wants to maintain the popularity of the old blockchain and also improve the popularity of itself and improve the scalability of the old bitcoin, therefore there is less processing overhead.

furntr
Equihash method of mining uses cryptocurrency collection using gpu. This gpu could be one of the most basic but it also avoids super small transactions of collecting assets for payment wealthy companies this avoids centralization of the currency. Everything that was so bitcoin is no longer for btg. DigiShield V3 is an algorithm which calculates the complexity with which the nodes resolve the transactions this avoids the accumulation of transactions and regulates that the transactions are resolved in the time decided maintains an approximate of 10 minutes for the export of each block so that it can change its complexity.
Btg is a very good investment as the fork is more scalable and promises to create more dapp on its blockchain which will make this cryptocurrency increase its value.
Thank you @besticofinder
---
---