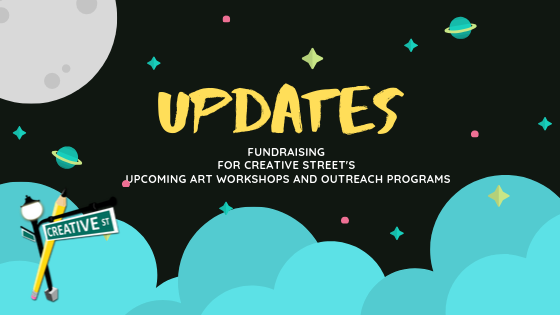 *

Through the initiatives of our kind and helpful co-steemians
Creative Street received more than 66,000 sportsaid token from @nathen007 @leedsunited, @coffeeandcrypto and more of their friends which garnered more than 86 Steems.

*Thanks to our hardworking friend @deveerei for watching the engine and converting these to steem*

**
These are some of the donations we got from our fellow steemians and through fundition.io :



All in all we have a total of 171.581 Steem in Creative Street Fund.
These amount will be used for the future workshops (arts and crafts) and outreach programs to the children around the Philippines especially the underpriviledge children.
To those who still want to donate and support us, our fundition.io campaigns are still running.
| Fundraising for Creative Street Workshops
---|---
https://ipfs.busy.org/ipfs/QmWk5HTUWZmSm2GjsQPndvBXPwot5Wvky1Fqw8JmgC4X5P | Creative Street Coloring Book
For collaborations, donations or questions just drop us a message at creativestreetph@gmail.com
*
THANK YOU SO MUCH FOR YOUR SUPPORT!
About us
> The group was initially founded to conduct art workshops for the less fortunate children. And with the help of my other volunteer artist friends, we aim to provide these free art lessons to the street children of Manila, hopefully catering to and assisting around 50 kids on every leg of Creative Street. And today, we are not just conducting art workshops to street children but also to juveniles under rehabilitation and even children with special needs. We also started on promoting environmental awareness through art movements. Art talks and forums has also been one of our activities which engages more youth to pursue their art and use creativity and imagination more.

---
Posted via Marlians.com