ART
RISE AGAIN 🔺🌞🔥 | SOL 661--
.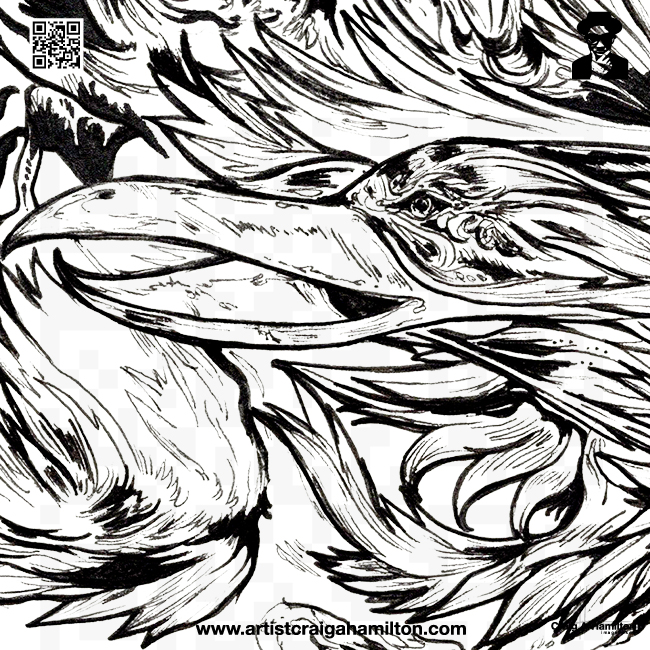 .

Hello friends, here are a few more snippets from a recently completed commission, a set of four illustrations depicting ancient Japanese mythical animal gods.

.




#VermilionPhoenix, Suzaku, The Flaming Summer Wind Sparrow God of the South
[[View Pt. 1 on Youtube]]()

.

[[View Pt. 2 on Youtube]]()

.

This image is of a magnificent Thunderbird aflame of divine fire, as it soars across the clear sky, heralding the first Light of Day. Every evening, its flickering embers flitter along the horizon all kindle the Moonlight. Then after, every sunrise this great bird rises from the Ashes of Night to bloom once again to the renewed glory of the Sun.

.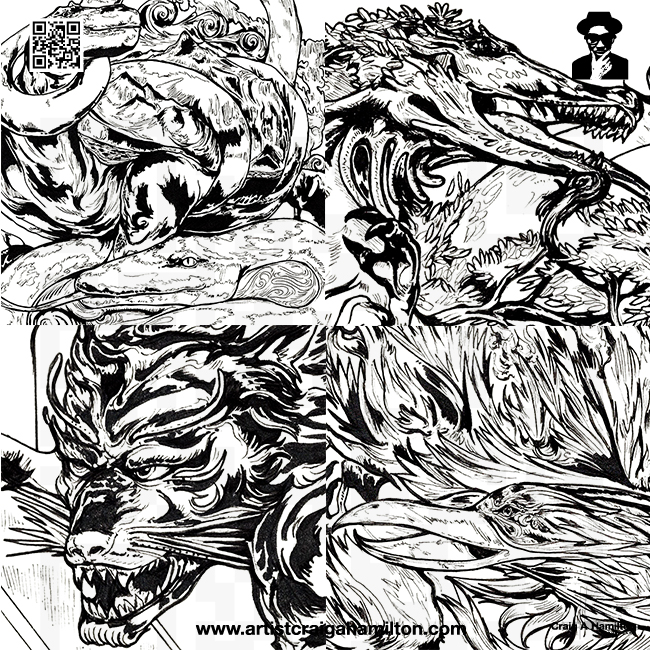 Each tale portrays each deity an immortal guardian of its cardinal direction and earthly season. This may become full-color releases, coming soon to the online shop, stay tuned for further developments. Like, comment, and share your thoughts on this and other posts when you enable notifications. Be of the first to know the latest updates, just click the tab at the top and get notified!



.
.
.
.
.
#japanesemythicalbeasts #elementals #instagramgang #highlyproductivepeople #animaldeities
---

A penny for your thoughts? Offer your **best** response below in 500 characters or more for an upvote from me!
(c.[
Permissions beyond the scope of this license is available online, www.artistcraigahamilton.com.

Vote @originalworks | @originalworks2 for witness and support original creators on Steemit!
---
New to Steemit? Follow some of the absolute BEST services on all of Steemit:
Make more MONEY while online, use these links:
Connect SmartSteem: Receive 0.5% profit for selling your upvotes on Steemit.
Join SurveyClub: Earn $$$ money and prizes for completing online surveys.
Try Toluna: Make $$$ money offering your opinion taking online polls.