CO2Fund Support
There are now two possibilities to support the CO2Fund:
Support by Membership
Support by Steemians
Support by a Simplex World Society Membership
Conditions have been defined how to support the CO2Fund by joining the association Simplex World Society. Mainly this will be interesting for companies and non-steemians.
This post has been done by account @simplex-world because a membership is with Simplex World Society and membership fees to support CO2Fund are made to the Simplex World Society.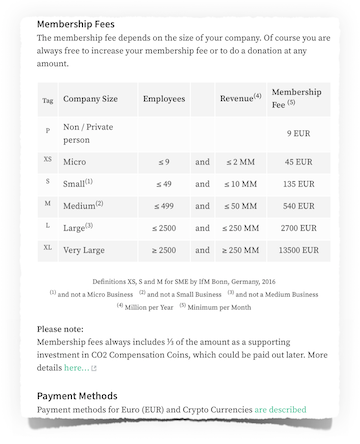 How to join Simplex World Society and support the CO2Fund
Direct Support by Steemians
Of course, we, at home on the Steem blockchain, can support the CO2Fund directly by transferring CO2 Compensation Coins (Symbol: COCO) to @co2fund. A step by step guide was already published.
Next Step
An attractive reward system is set up to reward steemians for recruiting members (companies) who support Simplex World Society's CO2Fund.
---
Thank you all for supporting CO2Fund
@retinox
---
Further information
\
CO2Fund is a project by @retinox