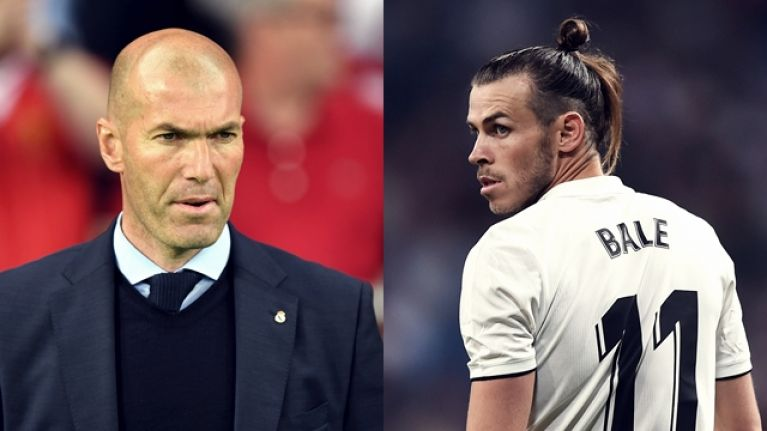 image credit
There has been a rumor about The head coach of Real Madrid Zinedine Zidane disrespecting Garreth Bale. As far as I know, Bale is at the edge of leaving Santiago Bernabeu to another club. The red devils and Tottenham have interest in him and talks are going on to purchase this player. Zidane made a statement that caused Bale's manager to say he was disrespectful to the 30 years old winger.
Zidane's statement: Bale is very close to leaving the club and that his exit would be "best for everyone".
If I'm to analyze this statement, this will be my explanation.
The statement has two sentences. The first says; Bale is very close to leaving the club.
This statement is very okay. Sure he is very close to leaving because some important clubs want him at all cost. Now let's look at the second statement.
His exit would be "best for everyone".
When Cr7 wanted to leave for Juventus, it wasn't best for Real Madrid, but best for Ronaldo. So for Zidan saying Bale's exit will be best for everyone means a lot. Lately, both of them have not been having a good time. Bale refused to enter as a substitute in the match against Bayern Munich because he was at the edge of leaving the club. No wonder Zidane made that statement. Anyways, Zidan said he didn't make any disrespectful comment. He only said the right thing. Anyhow, Bale is still with Madrid. Until he leaves, he is still a Madrid player.
Thanks for reading
This is ckole (the laughing gas) on sports talk.