---
In today's modern era, smartphones are a familiar thing in human life. The majority of people today use smartphones for various activities such as telephone, entertainment, or short messages. Speaking of short messages, short message applications are the most frequently used applications, for example, WhatsApp, Facebook, messenger, twitter, and so on. By using this application we can send messages quickly and without interruption. With the help of this application, we can send messages to anyone in the world at no cost by using the internet.
However, it is known that the communication we use is often tapped or hacked by irresponsible parties or the government. This is very annoying and violates privacy for users. But fortunately, at this time the development of technology allows the application of text messages to be developed further.
Nestree is a messenger service built using blockchain technology. Nestree comprehensively and innovatively resolves problems within the global messenger industry. Nestree allows users to be able to join the community, participate and get rewards for their contributions. Admin also has the opportunity to order important messages, which avoids loss of important information. On the Nestree platform advertisers also have the opportunity to get an audience and viewers get rewarded from every ad they see. Nestree is a platform built with the spirit of 'cryptocurrency and blockchain' so that users are provided with a feature that allows them to store crypto and trade from one application.
"Nestree is a messenger application that is perfect for crypto-enthusiasts who want messenger applications that allow them to send messages, cryptocurrency, and trade on one application at a time or users who want to get rewards from every contribution they make."
---
---
Channels on the Nestree platform allow users to be able to choose channels that suit their interests. Thus advertisers can more easily choose channels according to their ad categories and get the audience that suits them.
Channel operators and participants have the ability to share the token eggs they receive from advertisers. Thus all participants on the channel will get the same value for their contribution.
This is a feature that allows operators to monetize their channels. Every user who wants to subscribe is required to pay a fee for each content they enjoy.

Besides the messenger service, Nestree also has other interesting features. P2P trade and marketplace.
P2p trade allows users to be able to trade quickly and easily. All transactions processed will be secured by using Nestree Secure P2P. This is smart contact that allows transactions to be processed safely. So users don't have to worry about their digital assets.
Channels on the Nestree platform allow participants to be able to sell and buy goods, services, and content in their channels.
---
Egg is an erc-20 utility token that can be used by users as payment on the Nestree platform. Egg Tokens can be obtained in various ways such as activities in the channel including invitation rewards, content rewards, random rewards and advertisement rewards.

DISTRIBUTION
Nestree is a comprehensive and innovative messenger service that will address the problems that exist in the global messenger industry. The features provided by the Nestree platform are suitable for crypto-enthusiast or users who want to get rewards from every contribution they make.
---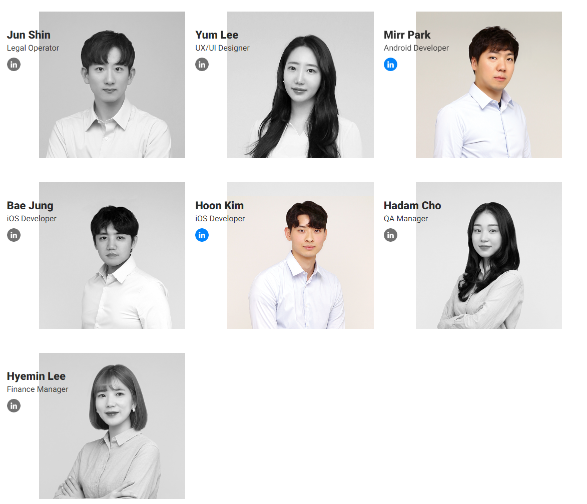 WEB: https://www.nestree.io/
ANDROID: https://play.google.com/store/apps/details?id=chat.nest.messengerIOS: https://apps.apple.com/kr/app/nestree/id1463013800
WHITEPAPER: https://www.nestree.io/whitepapers/Nestree_Whitepaper_EN.pdf
ANN: https://bitcointalk.org/index.php?topic=5155135
TELEGRAM: https://t.me/nestree_en
TWITTER: https://twitter.com/nestree_io
FACEBOOK: https://www.facebook.com/nestree.io
BTT Profile: https://bitcointalk.org/index.php?action=profile;u=1061824