CHRISTOPHER
Hi steemians:
Today I would like to share with you the main character of my profile, little Chriss. A character that I designed to represent me, in an animated and simple version, on my Steemit page and profile. I have always liked his design and a couple of days ago I realized that I had not dedicated a post "Step by step" to him, so I really hope you like it.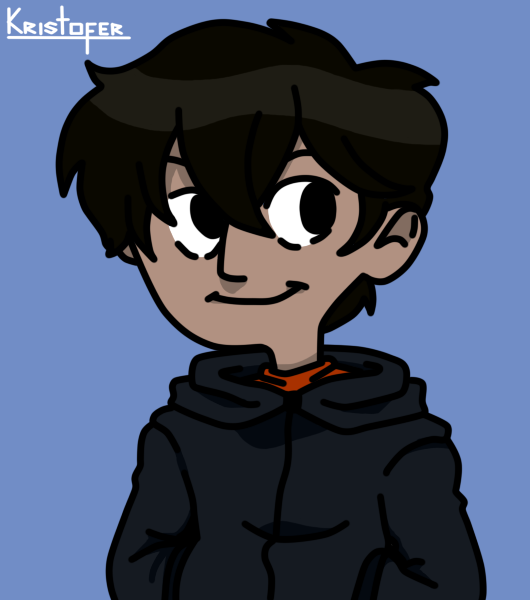 Step by step
1. Before starting, a new blank canvas opens.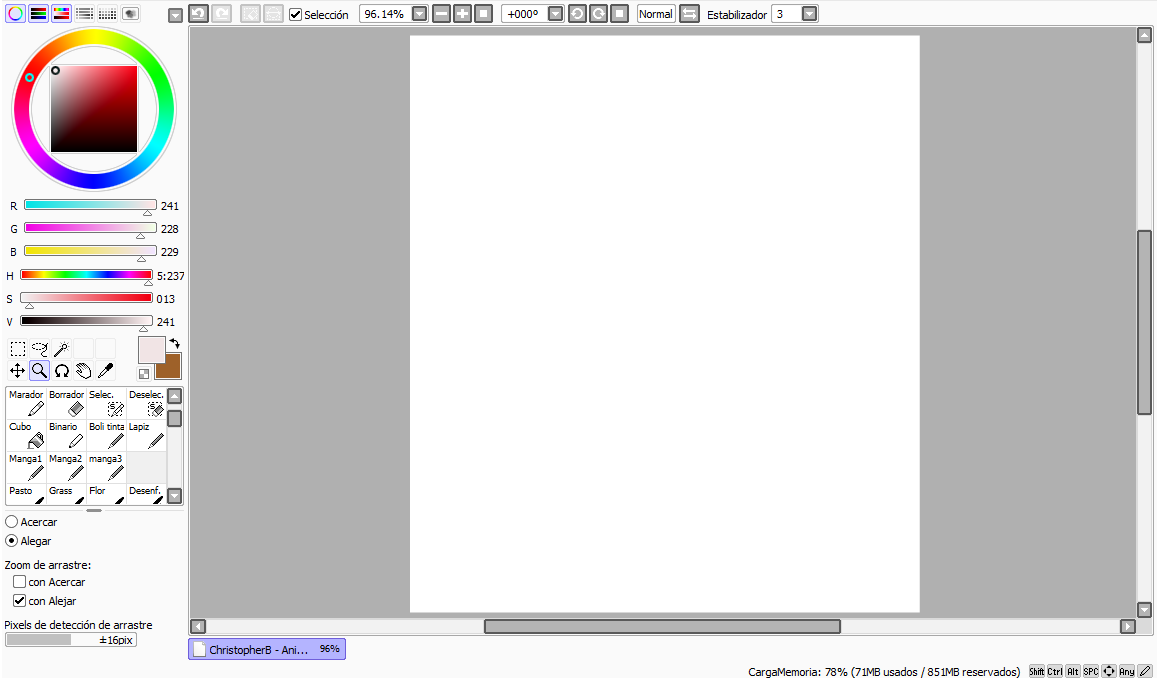 2. I started with a sketch of myself.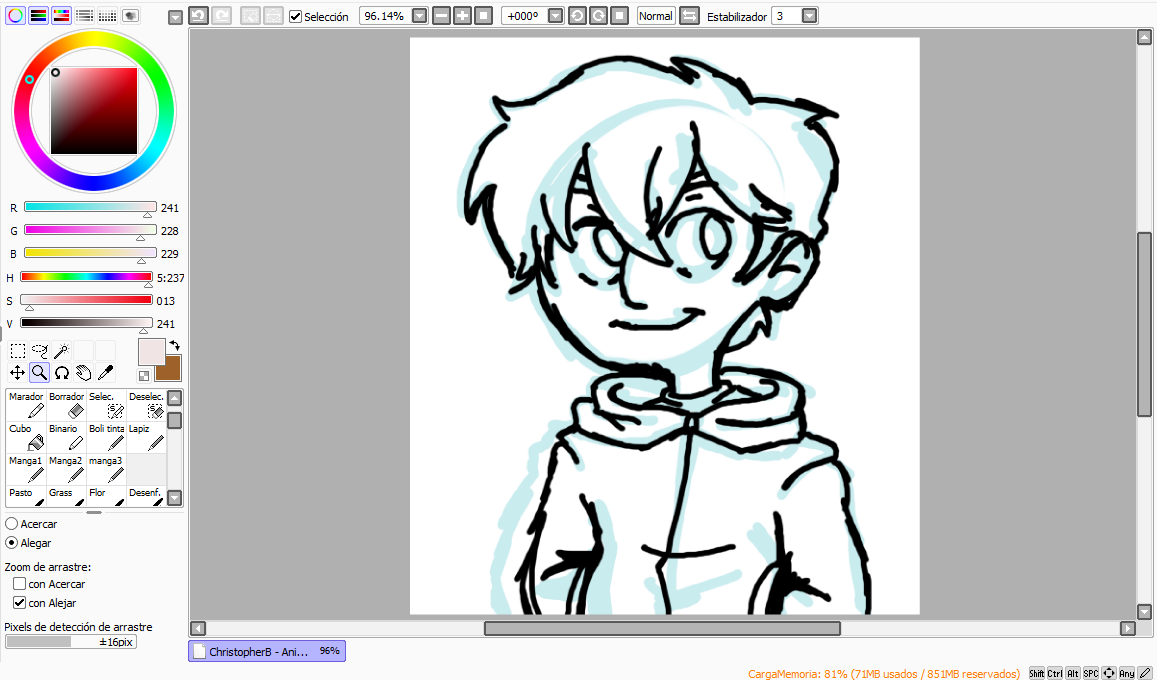 3. I cleaned the sketch with the lineart and leave it ready for coloring.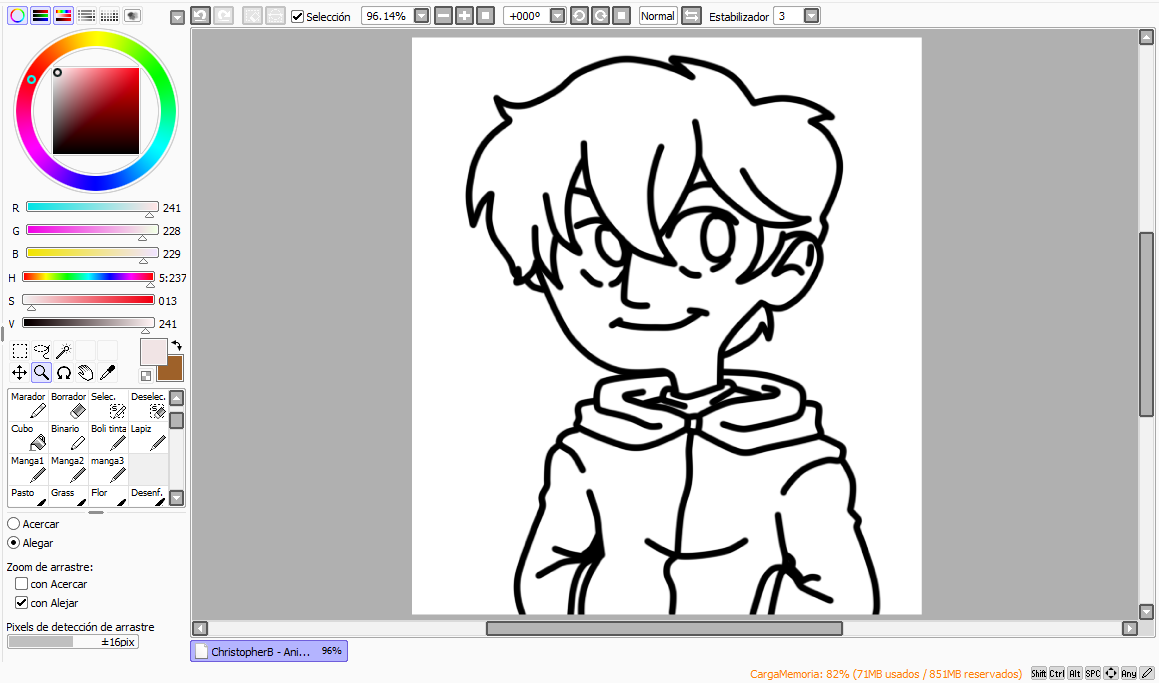 4. I decided to start coloring by his face.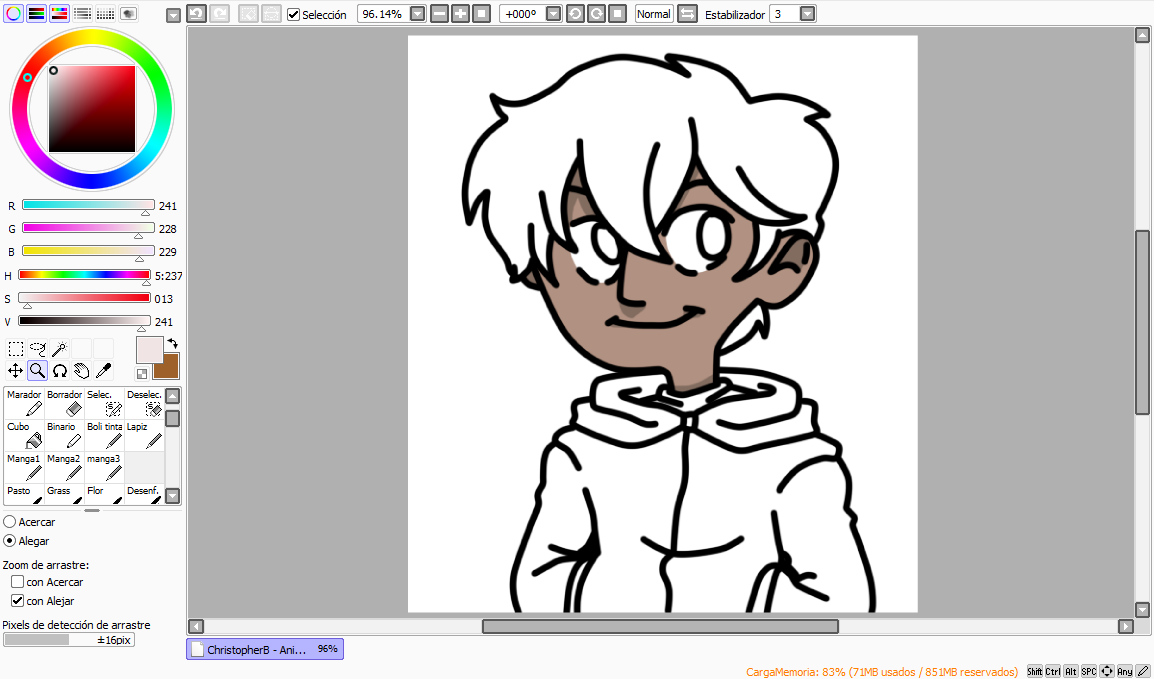 5. I continued to color his hair.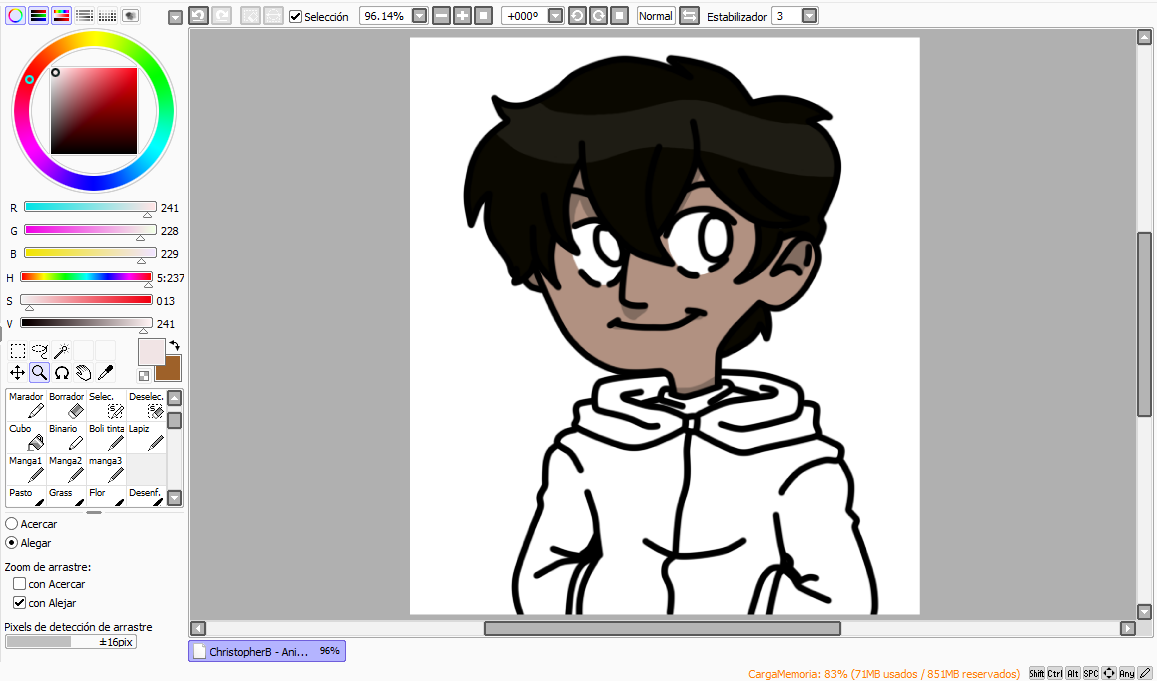 6. I kept coloring, then, his clothes.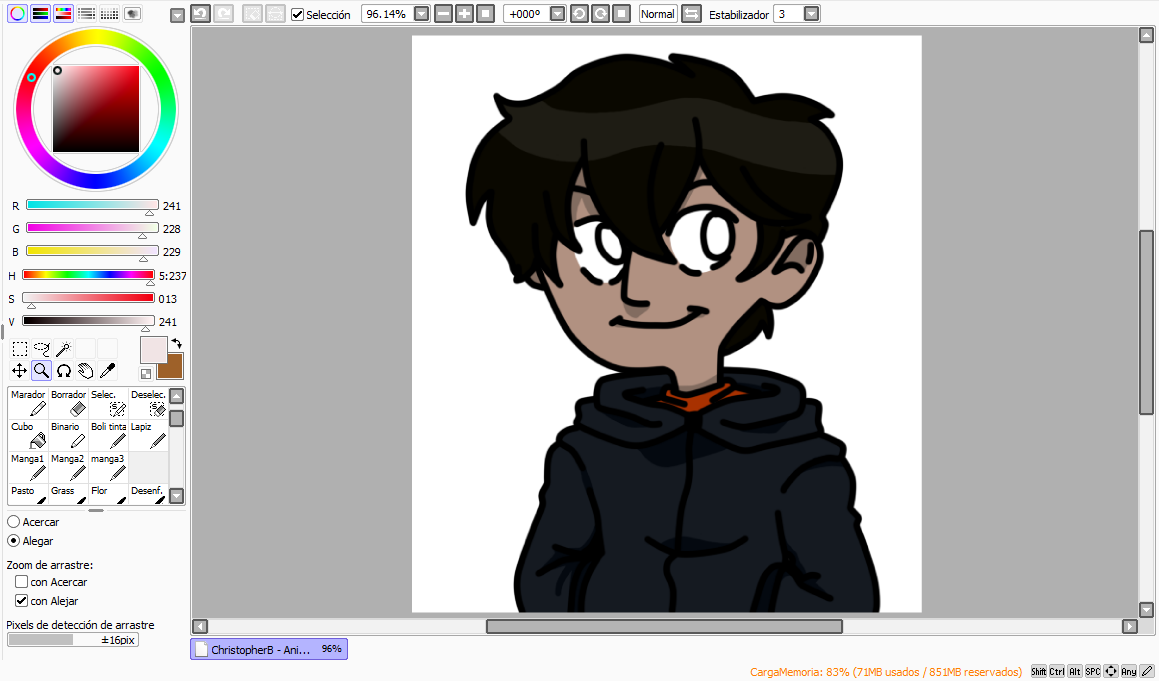 7. And I colored his eyes.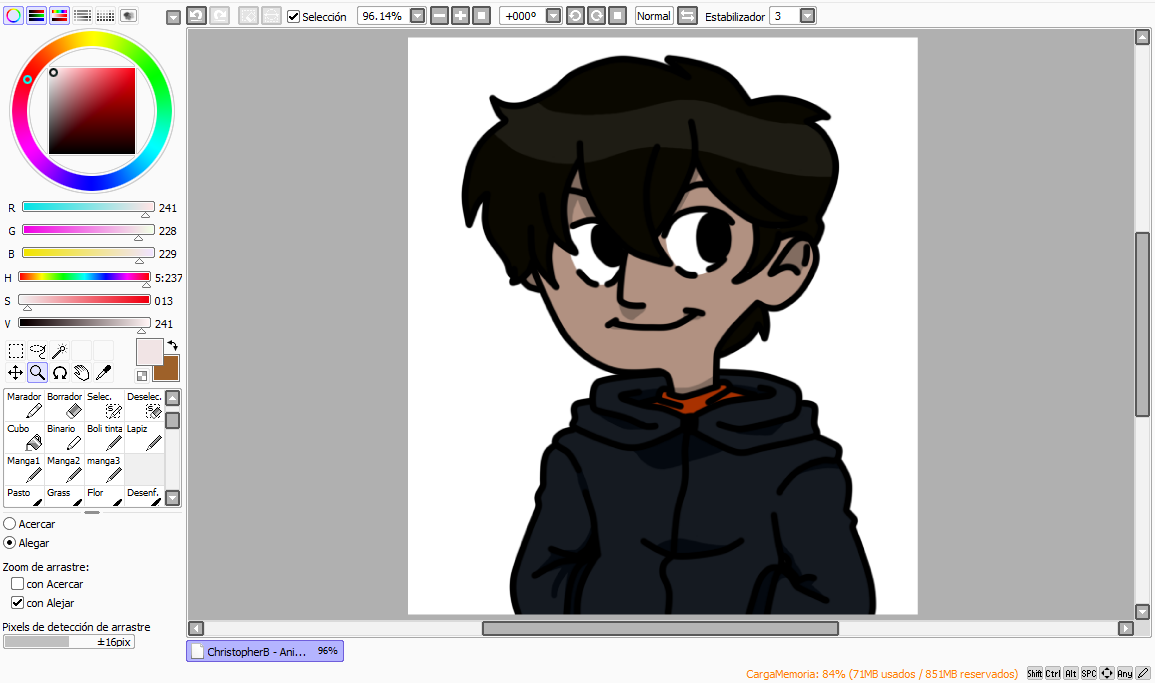 8. Finishing the process, I added the bluish background.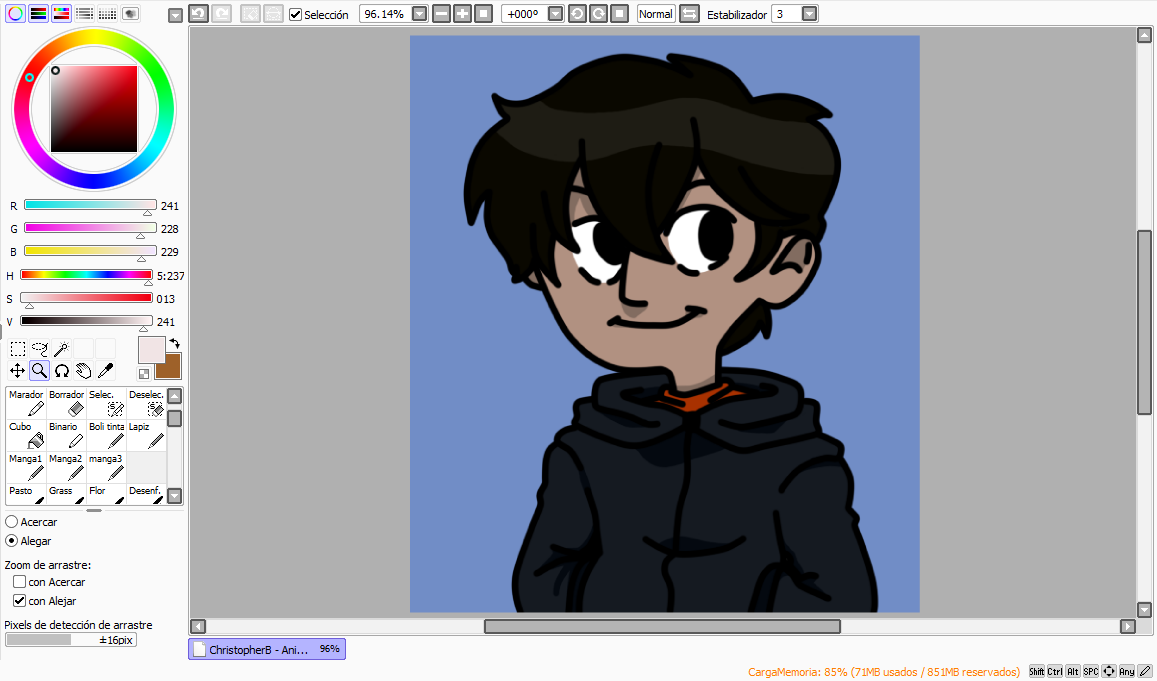 9. And finally, I added my signature to the drawing.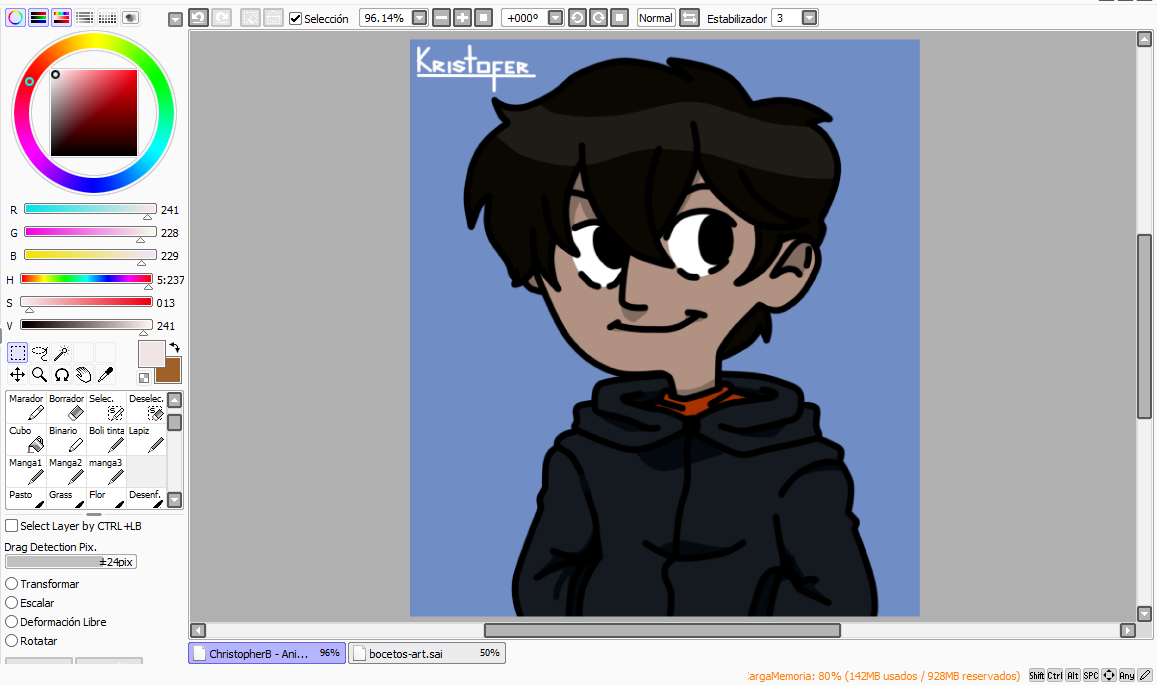 As a final result: My little me.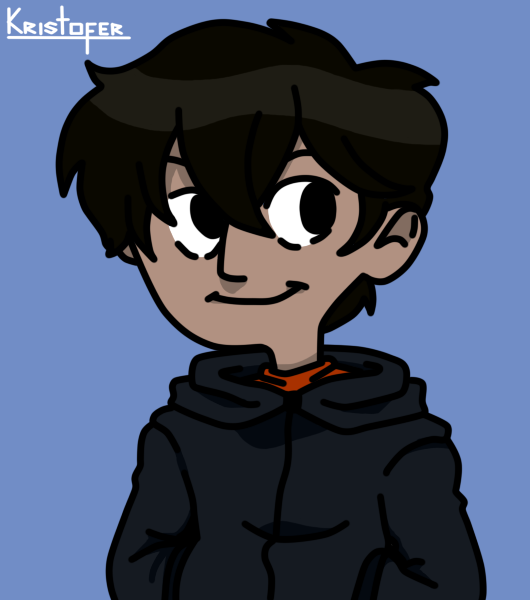 (For the curious, this version of me is 17 years old)
---
Christopher is an character that I love, I really like his design and final result since I really feel that he looks like me, maintaining a caricatured style. I hope you liked it very much, and as always I would love to know your opinions in the comments. A big hug!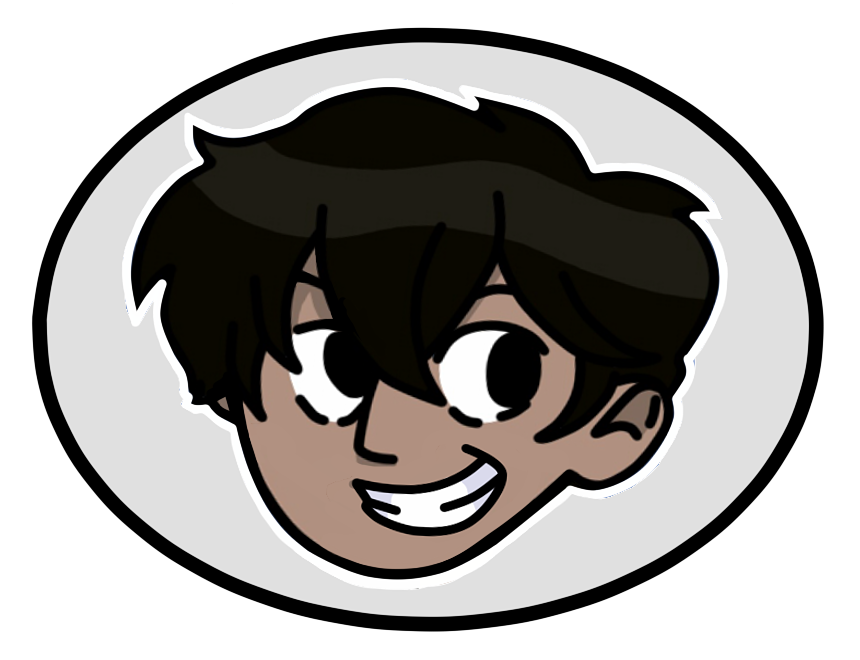 All illustrations and history were drawn and written by me @christopherb.