I have been busy for a while so that I missed out the last topic about the budget for SteemFest. Thanks to @anomadsoul and @blocktrades for the new topic of helping me fund my trip. I won't miss out the topic this time.
Thailand is pretty close to Taiwan where I live. It may be the only opportunity that SteemFest is held in Asia. It makes the greatest opportunity for me to go to SteemFest since the financial problem is easier to get over this time.
I have been enjoying Steemit for 2 years and make so many friends here. It will be fantastic that they will become my friends in real life. Who I would like to meet in SteemFest4? You can check out the post I wrote before. In addition to those people I mentioned in my post, I am very excited that I will have the opportunity to meet more friends in Asia.
There are many communities and dAPP on Steemit and make Steemit become so interesting. I am eager to meet those founders and realize the process they turn their creative ideas into realities. I am sure I will learn a lot from them.
I have been traveling in Thailand before and I miss the great time when I was there. I am very excited that I will have the chance to visit Bangkok again. The only problem is that I assume that I will spend a lot of money this time because Bangkok is such a good place for shopping. I already have a shopping list, not only in the shopping center but also even just in the supermarket. Hehe!
Are you excited after you read my post? Hope that we can meet in Bangkok soon.
前一陣子很忙,差不多一個星期沒有發片,發現竟然錯過了上一篇關於預算的主題。這次的主題是為什麼想去SteemFest?今天就來跟大家談一談這個問題吧!
這次SteemFest的地點在泰國,以後辦在亞洲的機會微乎其微,所以這次可能會是最可能成行的一次
已經在Steemit上面2年了,認識了很多好朋友,希望能進一步增進友誼。關於我在SteemFest想見到哪些人,請大家看之前我寫的這篇。除了我上次提到的人之外,因為這次舉辦的地點在亞洲,我可能有機會見到更多位於亞洲的朋友們,這是非常令人興奮的事。
我在Steemit上面看到很多有創意的點子,讓Steemit變得更活潑。希望有機會可以跟這些活動的創辦人聊聊,聽聽他們的想法,學習他們將創意化為真實的實踐精神。
我之前曾經去泰國旅遊,對曼谷留下了不錯的印象。這次SteemFest在曼谷舉辦,有機會再訪曼谷,我蠻期待的。這下荷包可能又要失血,因為曼谷實在是太好逛太好買了,就連最普通的量販店,我都已經有購買清單準備大採買了,呵呵!
❤️My recent posts❤️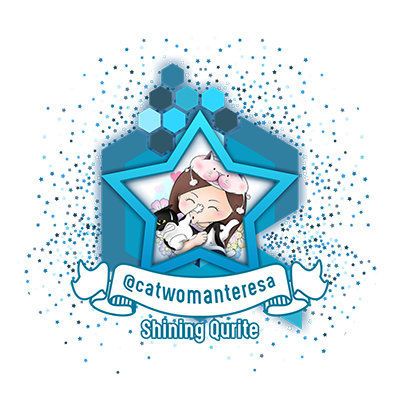 ❤️@catwomanteresa.



If you like my post, please follow, comment and upvote me. There will be more exciting posts. See you next time~

如果你想要更了解我,請看我的自我介紹


喜歡我分享的內容的話,歡迎關注、點讚、轉發,接下來還有更多精彩的內容,我們下次見!

© Copyright 所有照片與文字皆為原創 All photos were taken by the author. All rights reserved