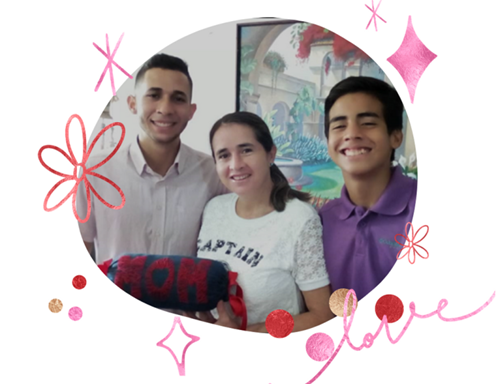 "Como no agradecer a Dios por haberme dado la dicha de tener a dos hijos maravillosos"
"How can I not thank God for giving me the joy of having two wonderful children "
Hoy me he propuesto la tarea de declarar abiertamente mi AMOR, ¡sí! Que todo lo el mundo lo sepa, que suenen fanfarreas porque aquí viene la mujer más enamorada del mundo a manifestar el amor por dos hombres "Israel y Fabián", así es, no hay error, son dos hombres bellos, hermosos, preciosos, amados, adorados y pare de contar.
Today I have set myself the task of openly declaring my LOVE, yes! Let the whole world know it, let the fanfare sound because here comes the most in love woman in the world to manifest the love for two men "Israel and Fabian", that's right, no mistake, they are two beautiful men, beautiful, precious, loved, adored and stop counting.

Israel y Fabián son mis dos hijos y por ellos soy la madre más orgullosa, más feliz. ¿Acaso hay un amor más grande que el que da una madre por su hijo aquí en la tierra? Y como no estar infinitamente agradecida con Dios por haberme dado la dicha de ser madre.
Israel and Fabian are my two sons and for them I am the proudest, happiest mother, is there a greater love than the one a mother gives for her son here on earth? And how can I not be infinitely grateful to God for having given me the joy of being a mother.



José y yo tenemos 27 años juntos, yo aún continuo enamorada de él como el primer día y espero seguir teniendo una buena relación de pareja por mucho tiempo más, ojala y sea hasta que lleguemos a viejitos juntos. Juntos hemos criado a estos dos niños, Israel llego un 5 de Octubre del año 2000 y Fabián en febrero del 2005.
Jose and I have 27 years together, I still continue to be in love with him as the first day and I hope to continue having a good relationship for a long time more, hopefully until we reach old age together. Together we have raised these two children, Israel arrived on October 5, 2000 and Fabian in February 2005.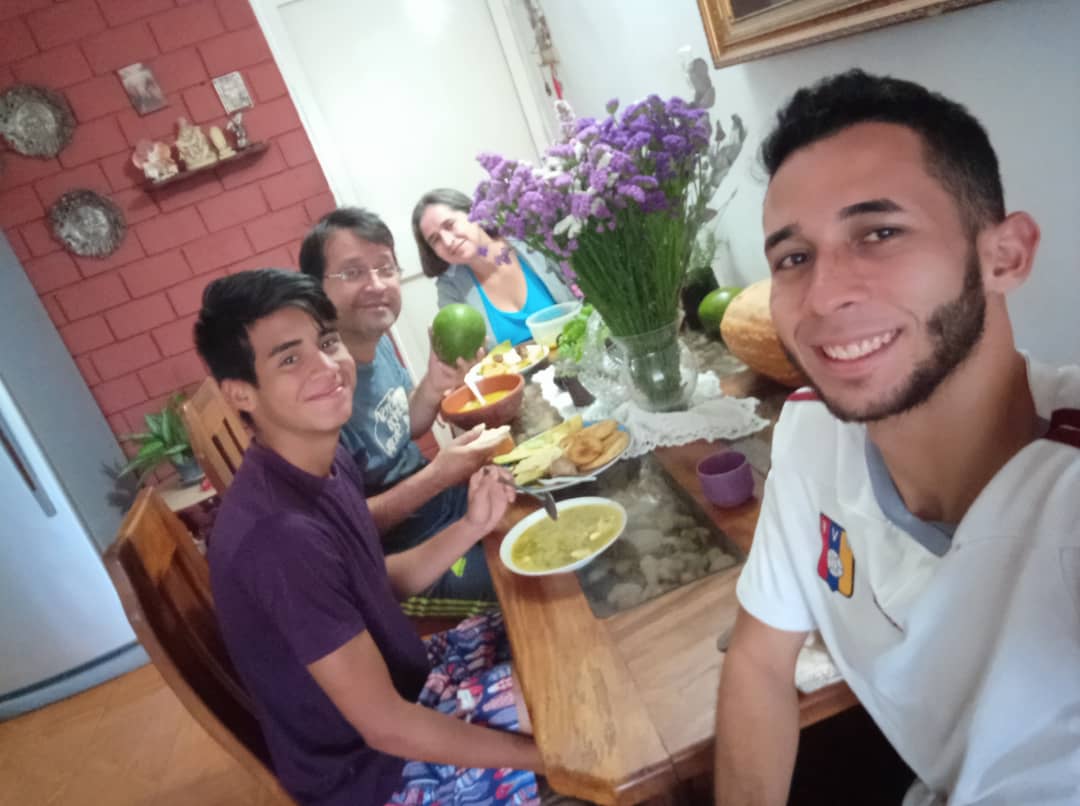 A pesar de habernos tardado un poco en tener hijos siempre lo soñamos, queríamos tal vez tener una estabilidad económica antes de tener una familia, por otra parte mi esposo siempre quiso que disfrutáramos un poco de nuestra relación y nos conociéramos más antes de dar un paso tan delicado y serio. Eso me parecía muy bien pero cuando llegaron mis 27 años sabía que era el momento de hacerlo, así que lo planificamos y lo deseamos con todo el corazón.
Although it took us a while to have children we always dreamed about it, we wanted maybe to have an economic stability before having a family, on the other hand my husband always wanted us to enjoy our relationship a little bit and get to know each other more before taking such a delicate and serious step. That was fine with me but when my 27th birthday came around I knew it was time to do it, so we planned it and wished it with all our hearts.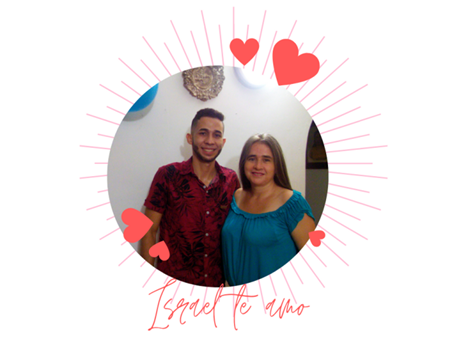 Israel es el primogénito. Si hay un momento de mi vida en el que digo que "El tiempo de Dios es perfecto" ha sido este, Israel llegó a mi vida a iluminarla de nuevo, ya que había fallecido mi sobrino Brian quien era un hijo para mí y tras esa pérdida quedamos devastados por completo, pero Dios en su infinita bondad os envió y nos recompensó con esta bendición.
Israel is the firstborn. If there is a time in my life when I say "God's timing is perfect" it has been this, Israel came into my life to brighten it up again, as I had passed away my nephew Brian who was a son to me and after that loss we were completely devastated, but God in his infinite goodness sent you and rewarded us with this blessing.

Israel, es un chico de buenos sentimientos, ha demostrado ser un buen ser humano y eso me encanta, desde niño me ha ayudado mucho, siempre responsable, colaborador, serio, inteligente y con cualidades increíbles. A él le gustan las manualidades como a mí, le encanta dibujar y cocinar también. Ahora está estudiando en la universidad pública y aunque ahorita todo está paralizado sigue trabajando y aprendiendo otras cosas.
Israel, is a boy of good feelings, he has proven to be a good human being and I love that, since he was a child he has helped me a lot, always responsible, cooperative, serious, intelligent and with incredible qualities. He likes handicrafts like me, he loves drawing and cooking too. Now he is studying at the public university and although now everything is paralyzed he is still working and learning other things.




Fabián es el travieso de la casa, el que nos hace reír a cada rato con sus ocurrencias, desde niño ha sido muy alegre y donde quiera que va pone su gracias para alegrar el ambiente, definitivamente tiene ese don que es muy hermoso. Fabián llego a nuestras vida 5 años después de haber nacido Israel, aunque no fue planificado vino enviado por Dios para ponerle más felicidad a mi hogar. A él le encanta el canto, la música, el teatro, la danza, todo lo que tenga que ver con el mundo artístico, ya ha grabado algunas canciones y en verdad está dando cada día pasos para alcanzar sus propias metas, yo lo único que puedo hacer es ayudarlo y guiarlo en todo lo que pueda para que alcance sus metas.
Fabian is the mischievous of the house, the one who makes us laugh all the time with his witticisms, since he was a child he has been very cheerful and wherever he goes he puts his thanks to brighten up the atmosphere, he definitely has that gift that is very beautiful. Fabian came into our lives 5 years after Israel was born, although it was not planned he was sent by God to bring more happiness to my home. He loves singing, music, theater, dance, everything that has to do with the artistic world, he has already recorded some songs and he is really taking steps every day to reach his own goals, all I can do is help him and guide him in everything I can to reach his goals.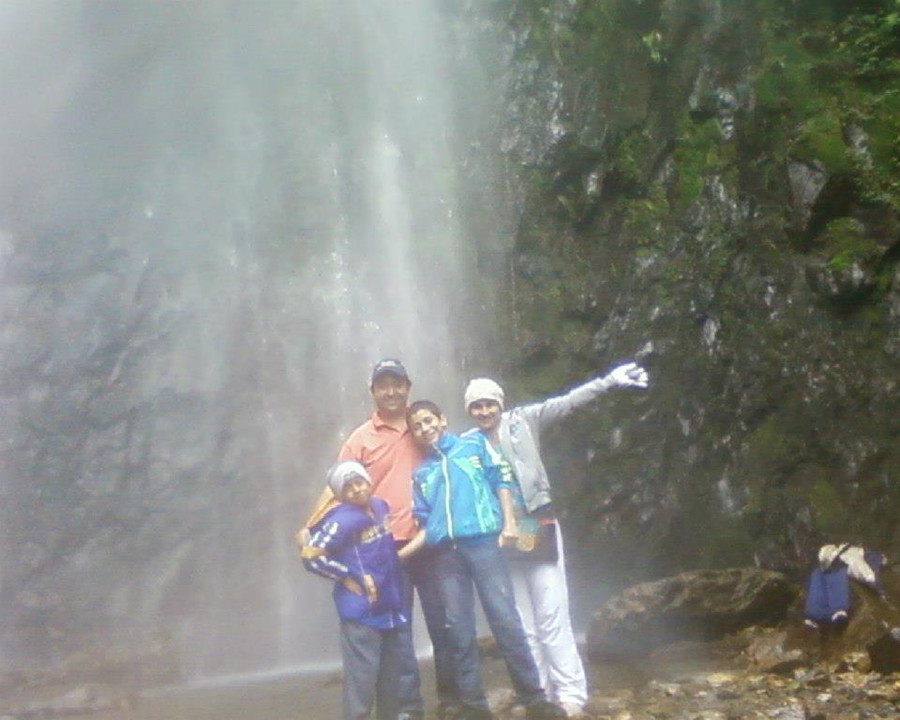 La comunicación/ Communication
Como toda mujer enamorada no puedo dejar de hablar de mi príncipe azul, José y yo hemos estado juntos por 27 años y hemos superado muchas vicisitudes, tropiezos, nada ha sido fácil pero tampoco difícil. El amor y una buena comunicación nos han servido para superar los inconvenientes y ha hecho que nuestra relación ya haya alcanzado una madurez que nos permita decir que somos muy felices. Juntos nos hemos apoyado, hemos crecido y ahora nos corresponde recoger los frutos sembrados. Otra cosa que me gusta mucho de nuestro matrimonio es que hemos querido criar a nuestros hijos con el mismo criterio, sin atropellar al otro o imponer mi voluntad. Por eso digo que la comunicaciones muy importante y valorar lo que hacemos hace que todo sea mejor.
Like every woman in love I can not stop talking about my prince charming, Jose and I have been together for 27 years and we have overcome many vicissitudes, stumbles, nothing has been easy but not difficult either. Love and good communication have helped us to overcome the inconveniences and our relationship has reached a maturity that allows us to say that we are very happy. Together we have supported each other, we have grown and now it is up to us to reap the fruits we have sown. Another thing that I like a lot about our marriage is that we have wanted to raise our children with the same criteria, without running over the other or imposing my will. That's why I say that communications very important and valuing what we do makes everything better.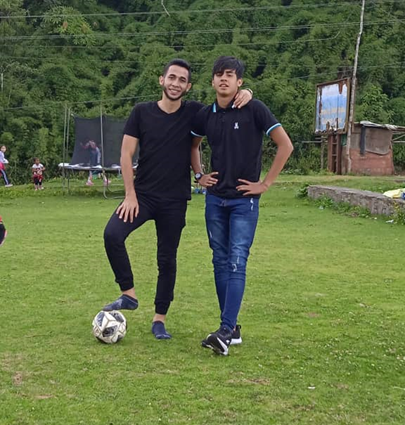 Hace unos días estuvimos de paseo, y esta foto que les muestro es mi favorita de todo el paseo, verlos jugando, riendo, disfrutando de su amistad, es mi mayor recompensa, así que con lágrimas en mis ojos solo les puedo decir que Dios me recompensó y soy multimillonaria por tener este tesoro tan grande y tan maravilloso que es mi familia.
A few days ago we went for a walk, and this picture I show you is my favorite of the whole walk, seeing them playing, laughing, enjoying their friendship, is my greatest reward, so with tears in my eyes I can only tell you that God rewarded me and I am a multimillionaire for having such a great and wonderful treasure that is my family.

No sé qué hice en mi vida o que me debía Dios, pero el pago fue grande y por eso "Soy la mujer más feliz de este mundo".
I don't know what I did in my life or what God owed me, but the payment was great and for that "I am the happiest woman in this world".
"Gracias Dios por haberme hecho tan feliz"
"Thank you God for making me so happy."
---
---
Steem Women Club Community Contest #9 | ''DECLARE YOUR LOVE'' || Love Multiplies As It Is Shared | BIG AWARDS
Quiero invitar a mis amigas @Slwzl, @Belkisa758, @Purrix, @Katty77, @Antoniarhuiz para que se unan a la iniciativa.
---
---

SteemWomen's Club Discord : https://discord.gg/xXBUZe9V
Twitter Account: @Steemwomensclub
Imágenes tomadas con mi cámara celular Kronos-netprimera/Translated with www.DeepL.com/Translator (free version)