Greetings to you dear friends. Today we will consider interesting projects from Indonesia. This project relates to the commercial industry, on the use of blockchain technology in everyday life. The project we are considering is called AIGO. The project team announced that it will conduct IEO, which is important for investing in cryptocurrency projects today. Now teams are undergoing Pre-Sale, it ends in a few days, and then the main sales of the AIGO token will be launched.
Problems in the cryptocurrency market
It's no secret to anyone, today cryptocurrency is not suitable for daily use. The ability to make quick transactions is virtually absent. Working with cash and plastic cards also takes too much time. Enrollment of cryptocurrency on the wallet, transfer to the stock exchange, and then through any service transfer cash. These parameters make cryptocurrency today very difficult to operate. However, a young team from Indonesia wants to solve a number of problems associated with financial operations with cryptocurrency. The main idea of ​​the project is the creation of a blockchain-based platform, where each user will be able to purchase any product for cryptocurrency. And do not lose precious time. To transfer the cryptocurrency to Fiat money. This will allow the business to enter the cryptocurrency market. And also significantly increase the rate of obtaining the necessary product. If the product proves successful, imagine AliExpress using cryptocurrency to sell its products. In a billion market. So far the project has failed to achieve this goal. However, a young team from Indonesia may be able to create this platform.
Aigo is a platform built on the Ethereum blockchain. Which will include many features? The main directions of the project development are selected - A-Store, A-Card, A-Wallet. This is a unique simplified system for the use of cryptocurrency of everyday life. A-Store is the place where you can use a cryptocurrency to purchase any goods or possible services. Roughly speaking, this is a translation of a conventional classic business that uses cryptocurrency cash types of businesses. You do not have to carry out prolonged cryptocurrency exchanges to buy any product. A-Wallet wallet that will help to keep your coins inside the platform, with which you can make quick transactions within the network. According to the developers, you will also be able to store your savings there is a cryptocurrency. In my opinion, the A-Card is the most interesting thing about this platform. This is a debit card issue, work with cash. Most projects fail to create this system. The implementation of this system will simplify the life of all cryptocurrency owners. First of all, we will have a wallet where our coins will be stored and a card with which we can cash our moment at any time. In general, the team from Indonesia provided us with a whole ecosystem for using cryptocurrency in daily life. It also opens up business opportunities for selling goods over the Internet using cryptocurrency.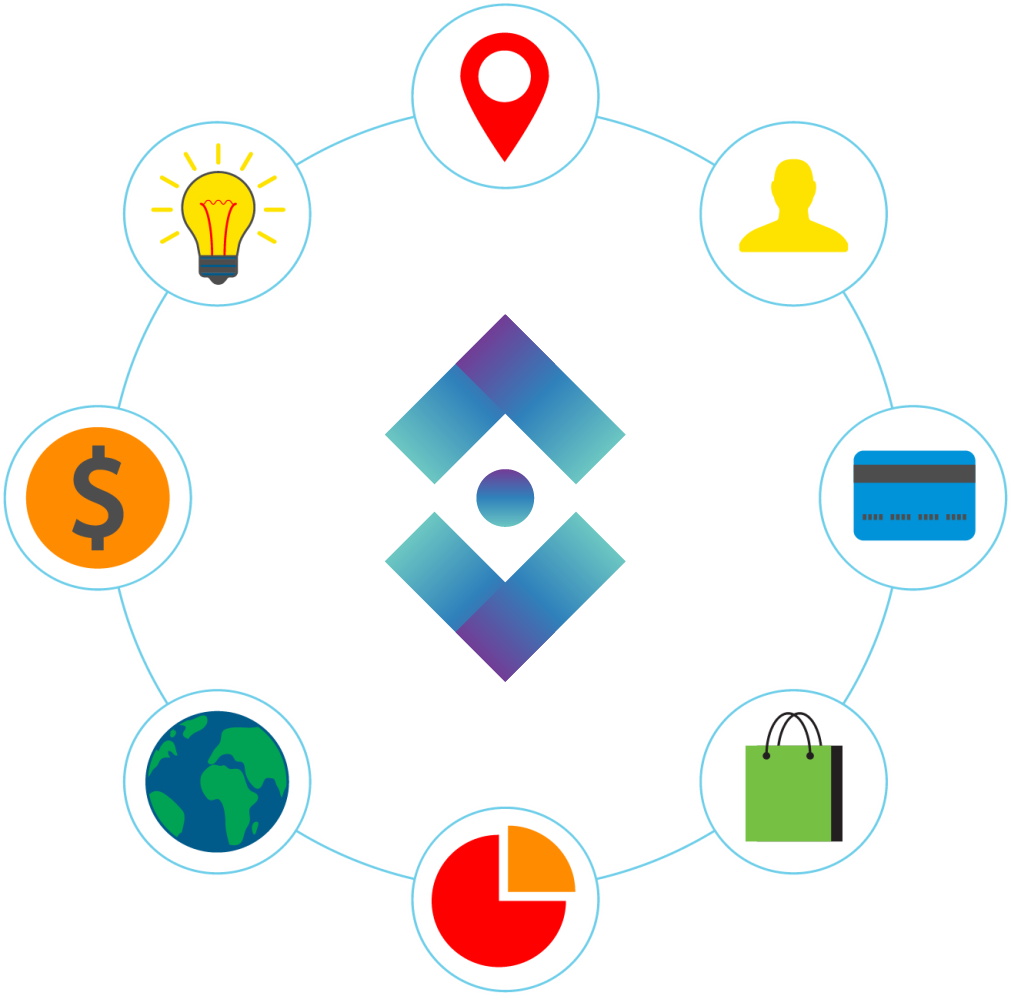 What is interesting about this system? The fact is that if we consider in more detail. Such a holistic approach will allow us to save a lot of money on transactions to other networks. Because in order to exchange coins you need to enter them on the exchange, enter them into the service that will exchange our fiat money. It will all be available on the platform. That will save us a lot of money.
Conclusion
I like the main ideas for this project. Of course, it will certainly be difficult to implement technical solutions with plastic cards. Whether this project is suitable for the world standard MasterCard or VISA, I can not say. Since most banking systems negatively cryptocurrency. In general, the implementation of A-Store is an interesting solution. Because if we say that cryptocurrency is the money of a new generation, then we should buy products for this money. I wish the development team success. Thanks for attention.
---

Contacts
🌏Website: https://aigopay.tech/
📃Whitepaper:Link
📃AnnThread: https://bitcointalk.org/index.php?topic=5155901
🔊Facebook: http://facebook.com/aigopayment
🔊Twitter: https://twitter.com/aigopay
🔊Telegram: https://t.me/AIGO_Global
Autor
Bitcointalk Username: anatolij.shishkin
Bitcointalk Profile: https://bitcointalk.org/index.php?action=profile;u=2280356
ETH 0xae291938EcF7887cbD6edAa42Dec3d9abC9dEa94