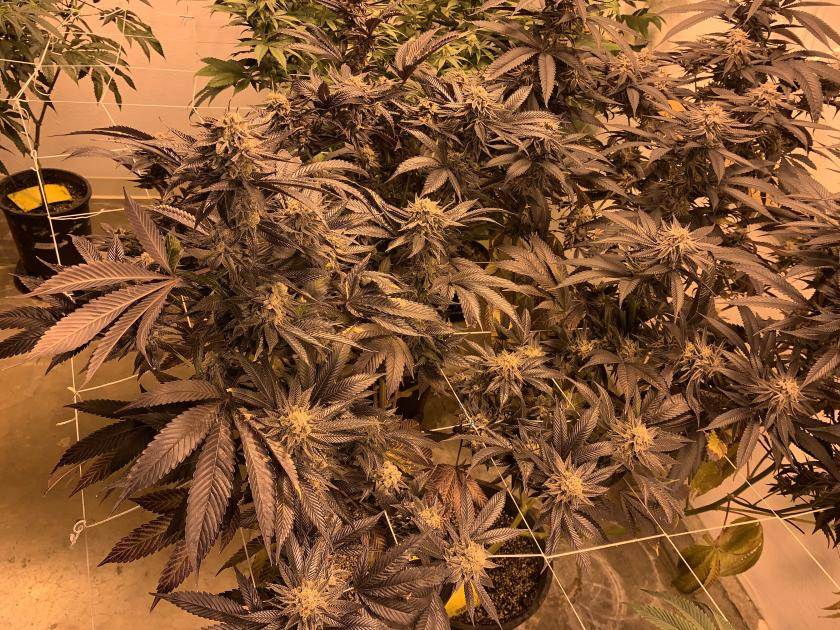 A legal cannabis garden from one of our dear friend, @cowboyblazerfan
Hello from Canna-Curate. 2 years ago a group of us got together and realized there was so much great cannabis content on Steem going unnoticed. With inspiration from curation groups like @tribesteemup, @dynamicsteemians, we thought it would be a great idea to do the same. All of us where minnows with a few hundred Steem . In order to gain support we sought delegations and offered votes in return.This model turned out to be great as it has helped us to be able to manually curate some great content. We have manged to gain 30,000sp in delegation since the start, and at one time we where voting over 400 unique others over a course of a week.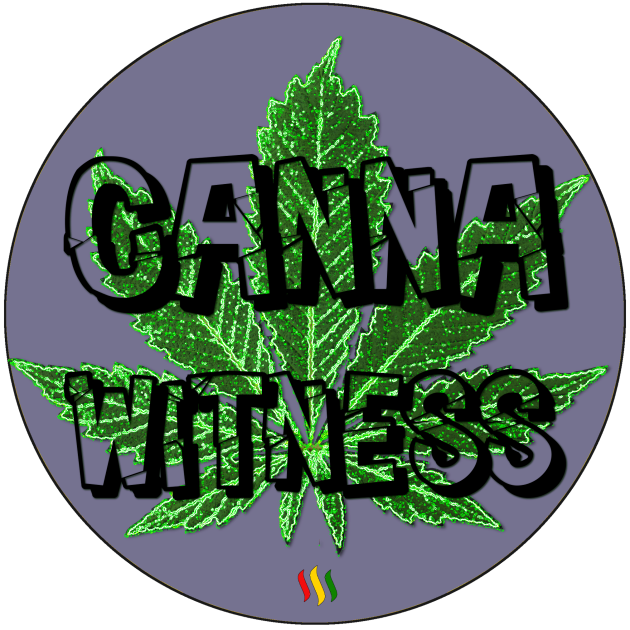 Can I get a witness!
Since Hardfork 23 our delegation is at an all time low and we are losing content creators. We still have a group of members who plan on staying with Steem. We seek to be part of the plan to rebuild, which is why @jonyoudyer has opened a witness node running 22.5 with the @canna-witness account. Starting April 13th we will be hosting the brand new Steem witness forum. Check out the post here
The times are changing
Since we have being doing this for the last 2 years we feel we would be perfect curators for your 100 day's of Steem project ! There are over 30 countries that have legalized recreational cannabis or for medical reasons changing their views and laws regarding cannabis. Canna-Curate's mission is to have all of these people come to Steem! Whether they are just blogging about their legal grow or doing a review on their legal medicine, we want them to put it on Steem! One of the bigger goals of Canna-Curate, is to bring cannabis businesses to Steem.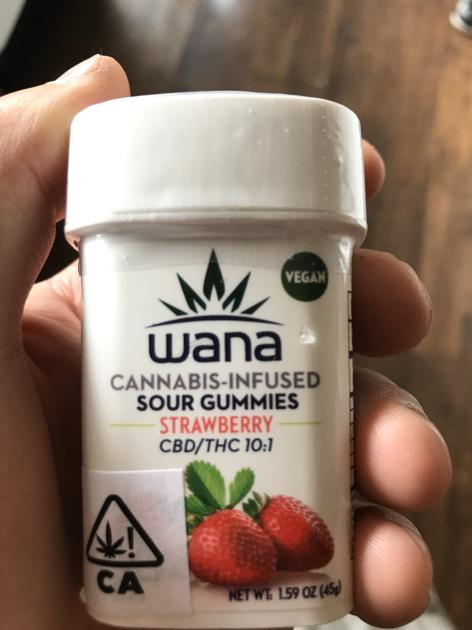 Legal cannabis edibles
Going legit!
As more companies look to be involved, legal cannabis is quickly becoming a multi billion dollar market. If Steem where to capture just 1% of this it would be possible to draw in a large amount of investment. Also please note that we are not talking about selling cannabis directly. There are many businesses we can recruit to use Steem, such as fertilizer companies, smoking accessories, and more! With the ability to actually curate with a decent stake, we would gain more traction, & would be taken more serious. Trying to gain the attention of a growing industry is a shot worth taking .
Help us win back the hearts and minds!
Setting aside the dream of bringing in major players in the cannabis industry, we feel the ability to effectively curate is at it's most crucial time. We are losing members, and we need to win them back. Not only that, we need to build a new community! We have a discord with over 500 people, and all have Steem accounts. Just imaging tagging @everyone, telling them we will be curating with 250kSp?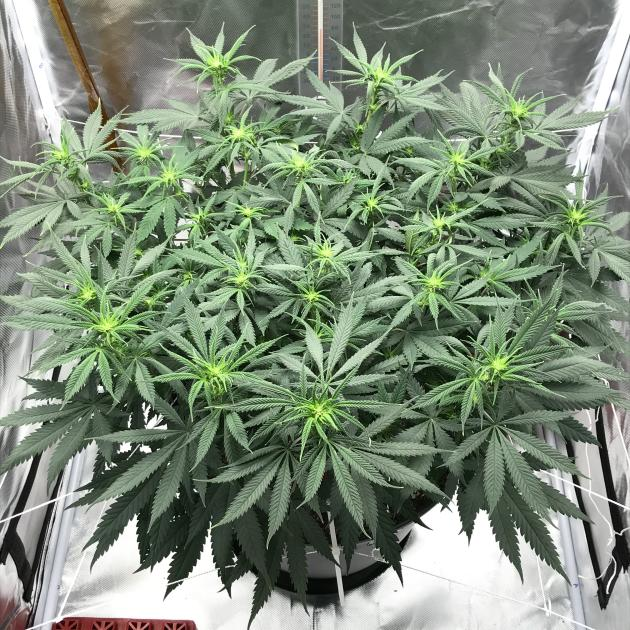 A legal cannabis grow, Santa's Kandy(Steem Og x Kandy Kush), by @jonyoudyer
Trustworthy
Please look at our voting habits on Steem World. 1.19 % self, 250 up votes, 79 accounts, last 7d. Everything we have done is here on the block chain. We are extremely proud of our reputation. It is worth more then gold. Whenever anybody comes to us for help, if it is possible, we do! Entrusting us with the key's to a curation account, is something you will not regret. I do hope to eventually gain your trust, for a long term delegation for our group. We are ready to go hard for Steem & with this large stake we will seek to bring in more cannabis content creators and businesses from the major social media sites
The type of content we curate, but not limited to, is cannabis, music, and art. Below you will see a few examples of the posts we consider to be unique, and of great quality.

Michigan Cannabis Advocates Give Out Free Bags Of Weed To Veterans And Those On Social Security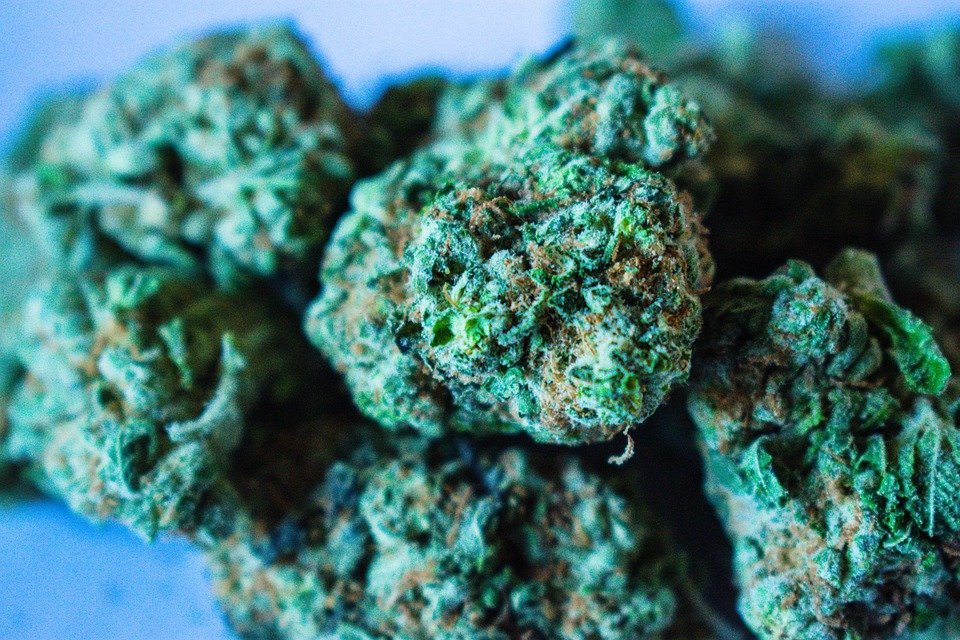 In various places the government has decided that cannabis services are to be considered essential services. And for one area in Michigan, known as Montcalm County, there are some cannabis advocates there who recently decided to help out during the recent crisis by giving away free bags of weed.Read on

Using alcohol foliar spray as a natural pesticide/insecticide/miticide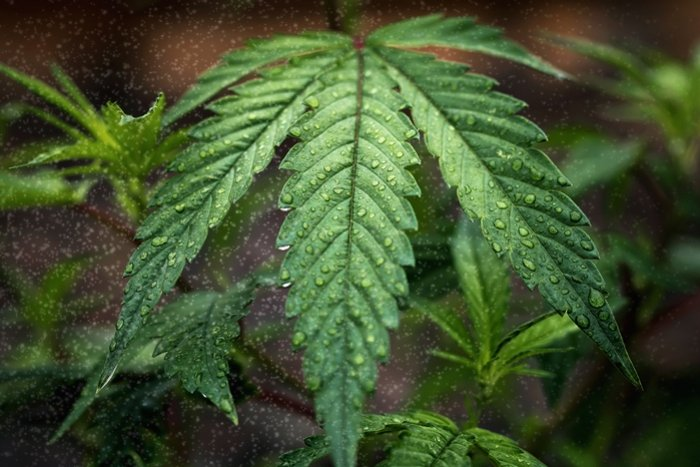 Did you know that alcohol can be used in the garden against pests as a foliar spray? You can't use it on flowering plants since it can dissolve THC and make the flowers less potent (depending on the strength of your solution). But it works great up until first weeks of flower.Read on

BLACK GARLIC 80/20 Indica dominant Evening Tokes with RAW Classic Black Papers - Solid Relaxation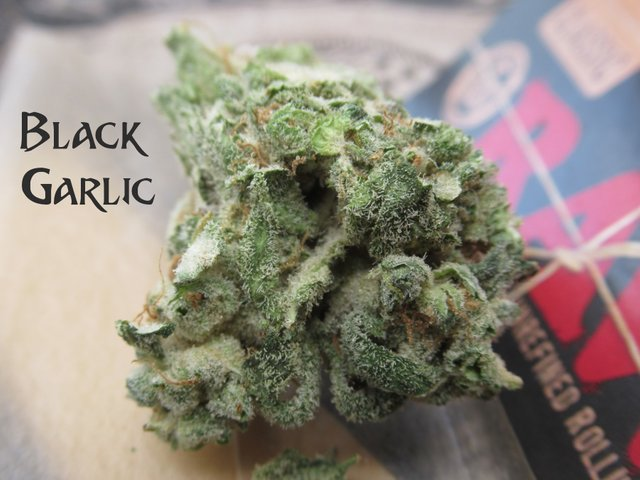 I had some evening tokes with Black Garlic buds and RAW Classic Black unrefined papers. Solid mind and body relaxation - laid back and cushioned body buzz euphoria. Sweet garlic and light woody citrus pine spice flavor.Read on

@carolinahempco(A business that promotes their product on Steem!)
Full-Spectrum CBD Honey 3-Packs!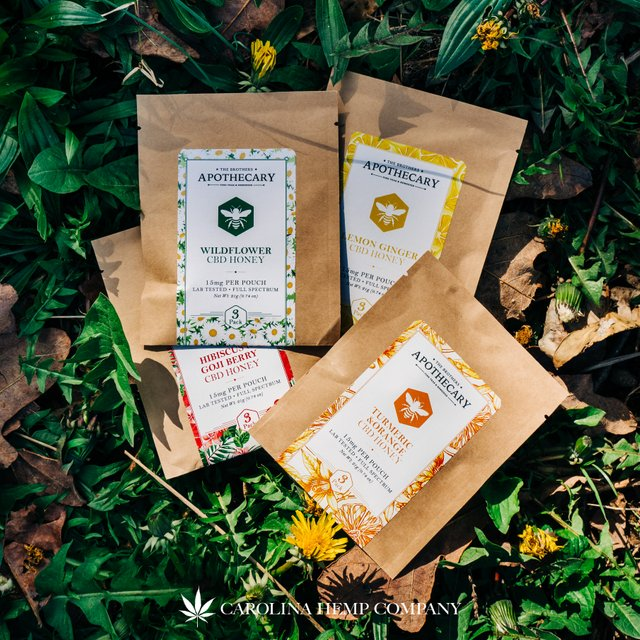 Our favorite full-spectrum CBD honey from The Brother's Apothecary is now offered in 3-packs! Organic wildflower honey meets Oregon-grown Hemp CBD in an easy to love, 100% biodegradable package. Small-batch, lab tested & made with intention!Read on

Languages
Cannabis is universal, and has no barriers. Cannabis brings people together of all races, and creeds. If there was just one thing that would unite the world, cannabis would be it!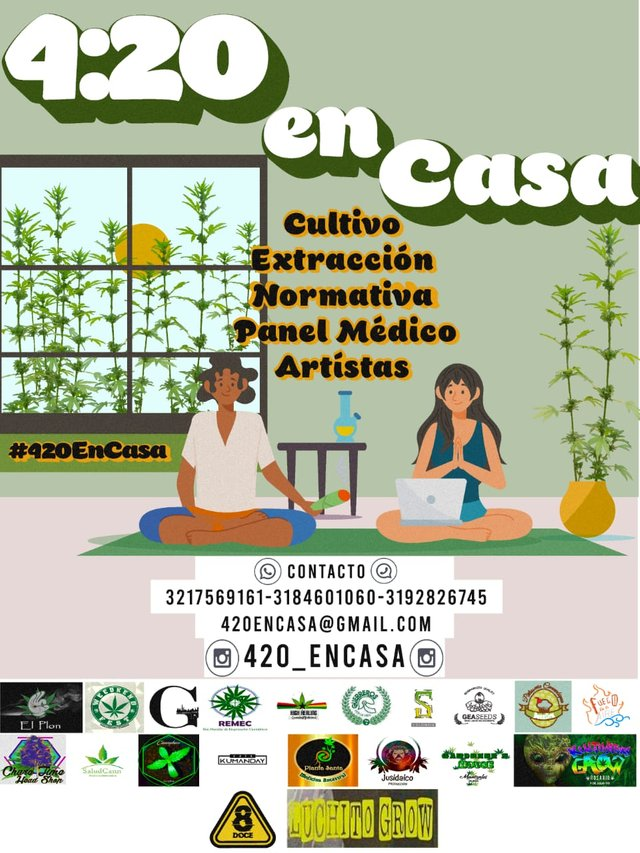 I truly believe, deep down in my heart, cannabis will do the same for Steem. If we to seek a common ground between each other, I would bet it would be cannabis. Which is why we will use the healing power of this herb, to bring back Steem to what it once was, but to a higher level. We have your back, please have our backs too. Much respect, and stay positive my people. Steem is not dead, in fact it is very much alive!

Join us in our discord server for Live podcasts.
https://discord.gg/RhWVVdk
Our List of Shows
Sunday: Roach Sunday with @queenofsmoke 2PM PST
Tuesday: 2Fer with @queenofsmoke 2PM PST
Wednesday: CHRONIC & CRYPTO with @frankwhite 4PM AZT
Thursday: The Weekly Rollup with @mraggaj at 6pm PST, then The Jon and Blunt Show at 7pmPST
Friday: Fried Radio with the founder of @hashkings, @qwoyn
In between shows bless your ears with RADIO Eclectic, Earfood curated by our man @Mondoshawan

Delegators: @abrockman, @amymya, @ArtisticScreech, @batman0916, @bethvalverde, @billmega, @blind-spot, @Bluntsmasha, @chey, @choosefreedom, @cindyhartz, @cyemela , @darkprince66, @dashroom, @davedickeyyall, @deanpiecka, @derekrichardson, @dylanhobalart, @dynamicgreentk, @d-vine, @ELAmental, @ericwilson, @fatkat, @feri1 @foodforestbot, @futuremind, @g1ntoken, @hafizullah, @hotsauceislethal, @igel2017, @jgvinstl, @jonyoudyer, @justinparke, @kid4life, @kimmysomelove42, @k0wsk1, @krazypoet, @loonatic, @luegenbaron, @madbiker, @mandyfroelich, @mondoshawan, @movingman, @mraggaj, @vintherinvest, @myklovenotwar, @olafurthor, @pataty69, @paradigmprospect, @phusionphil, @prettynicevideo, @rakkasan84, @rawpride, @runridefly, @senattor, @skylinebuds, @soluce07, @steemleaves, @talhatariq, @tauras, @thelogicaldude, @yogajill, @vibesforlife, @VIPservice, @wxzurd

Trail Makers:@jonyoudyer, @Bluntsmasha, @conradino23, @ELAmental, @netgodbeerus, @cannabiscurator, @realkiki85, @doctorspence, @darkprince66, @cannaqueen, @hiatus, @tilestar, @naturalfox, @canna-collective, @deary, @foodforestbot, @nikema, @Tafgongthe1st, @loryluvszombies, @spicedlife, @gjones15, @mrunderstood, @benzeta, @stoned2thebone, @cannafarms, @thegreenhouse, @cultivar, @brockmorris, @ganjagirl, @MadPotters, @chey, @growingassets, @the-haze, @skylinebuds, @gingy710, @growroom, @kootsmedtree, @cowboyblazerfan, @suheri, @imammudarifqi, @grow-pro, @winnerchris, @twirlspin, @pdxlove, @cannabis-news, @cannuration, @steem420, @socialmisfit, @ambiguity, @phoenixwren, @batman0916, @greenfooteCO, @ceattlestretch, @njweedman, @superwoman916, @movement19, @bengiles, @growroom, @elderson, @hemp-lord, @deadisdead, @coffeebuds, @gregorypatrick, @asonintrigue, @freedomtribe, @bembelmaniac, @mango-juice, @oh-high-mark, @stonerfeed, @kaz2305, @veteranforcrypto, @rebeccaryan, @bigriffsbongrips, @spicedlife, @kiefpreston.com, @dilwhosaskin, @argenisapaz, @sapphic, @paradigmprospect, @vegangod, @qwoyn, @borofreak, @sunnydays-r-over, @kawa23, @caperf35, @yogajill, @dynamicsteemians, @khackett, @zuculuz, @cannajess, @theywenttojareds, @moniroy, @mjgeeks, @cannabisrawuncut, @cannacannacanna, @koh, @ghro, @kennyboobs, @forstellaford, @eatmeat, @ssdgm, @too-short, @turd-ferguson, @npcvegantifa, @sharkmonsters, @uptoker, @theduskinus, @highdoulikememes, @buysmoke, @em3di, @vaporrhino, @prettynicevideo, @props4crops, @mary-jane, @badasshomelife, @highroadseeds, @cody758, @fixedbydoc, @pennsif, @twistedcheshire, @tyler-ai, @annitakoxx, @midgeteg, @moneymind420, @appalachain, @stickyfingerz, @guysofcannabis, @cheaphomegrow, @thehempinghand, @heatherhemp, @chey, @seeker214, @goodcontentbot2, @justinashby, @holysmoke777, @hippyman, @ogmike, @tribe-alive, @peace-love-happy, @GanjaGrrl420, @bjseedcompany, @smoke-grow-cup, @thehempcoin, @steinz, @dejan.vucovic, @trevado, @melanson, @anarchy999, @cryptohustlin, @steemvpn, @natha93, @mondoshawan, @artaxx, @exterminio08, @ghosthunter1, @tribevibes, @dracusone, @greencross, @jeffjagoe, @deardabby420, @weedcleaner, @stever82, @weedcash, @cindyhartz, @robinsonr810, @drazeus, @meanbees, @relaylogix, @fknmayhem, @greencross, @pibyk, @greenhouseradio, @bluemaskman, @gamemods, @freedomring, @onelovesteem, @evernoticethat, @d00k13, @dr-autoflower, @mattsanthonyit, @vipservice, @x782, @smf37, @motherofalegend, @reekadank, @skylinebuds, @budwizard, @galsofcannabis, @picyoudyer, @ganja.network, @breaking-nugs, @truthabides, @highproduction, @pneumaluna82, @davidamsterdam, @vault.tokens, @highproduction, @reverendrum, @briggsy, @saboin, @kommanderinkief, @undergroundmod, @techken, @cryptozdk, @battleaxe, @weedcash.rewards



Hit that banner, to come network, and chill with like minded people.


12.5SP - 25SP - 50SP - 100SP - 250SP - 500SP - 1000SP