Keep Warm with Canna-Curate
It's that time of year where it starts to get a little chilly in the northern hemisphere so we are here to help keep you a bit warmer with some Canna-Curate branded hoodies!
See below for Resteem Contest details!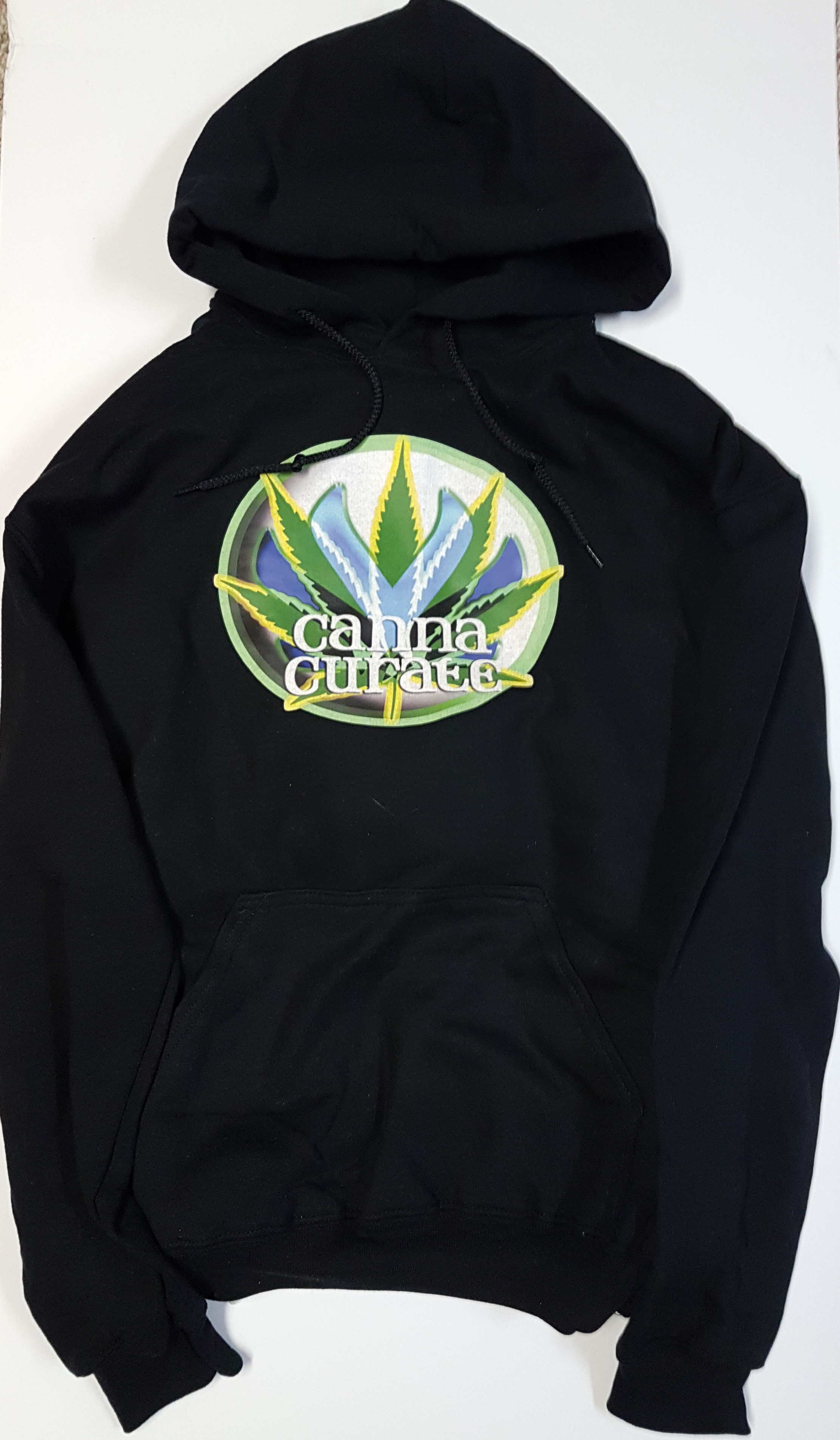 Cost
The cost of production of the hoodies was approx $18 USD with a mark up of $4 to go towards the Canna-Curate account, so we're looking to sell the hoodies for $22 USD in Steem or SBD as per market price on coinmarketcap.com at time of sale.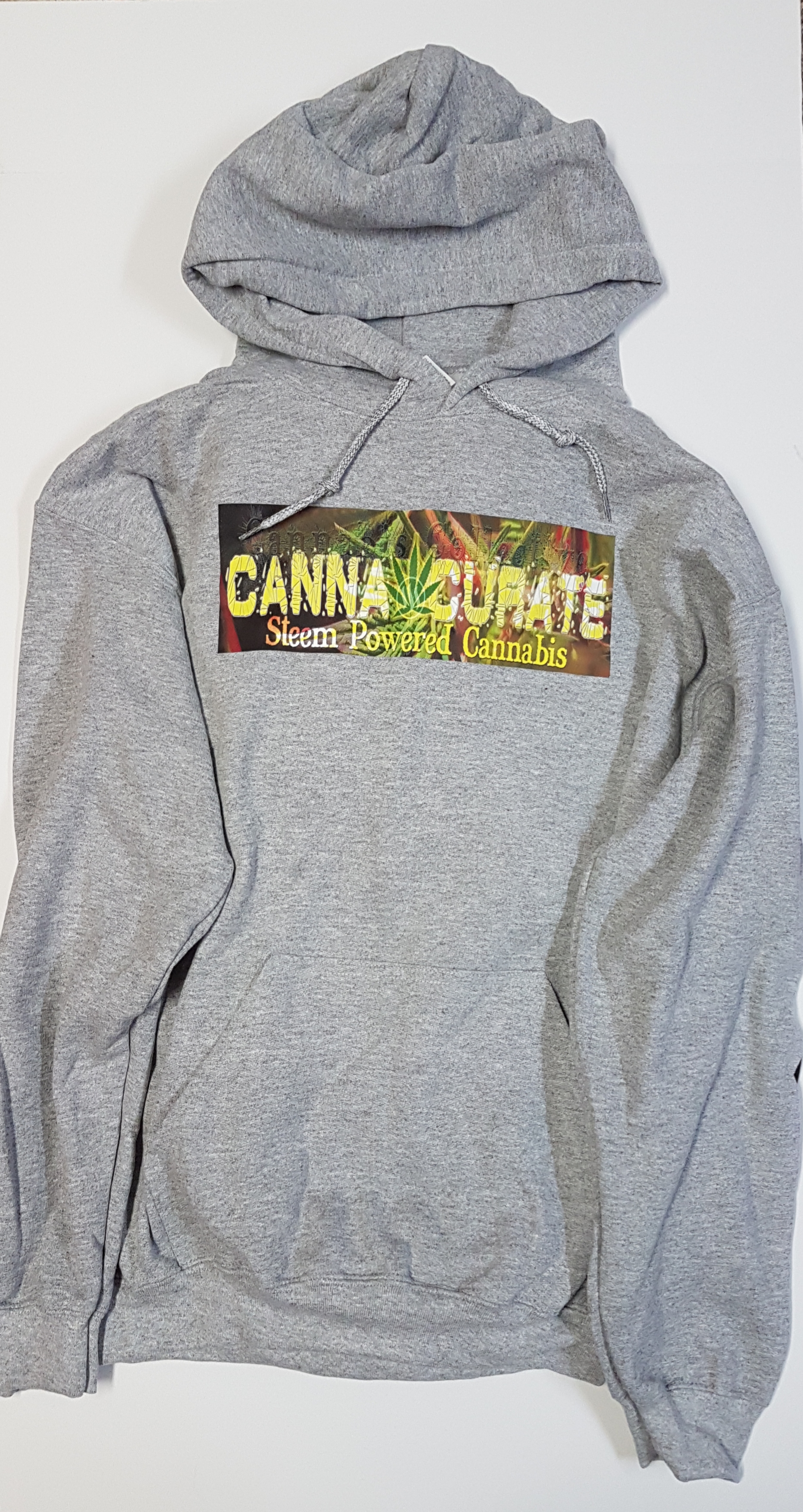 Shipping
Added to the $22 USD will be shipping of $15 USD for US shipping and $13 USD for shipping within Canada. At this point it is expensive but we're trying to bring the cost of the shipping down by sending a lot to the USA to ship direct from there. Stay in touch for those details to come.
Sizes
We currently have stock of medium, large and extra large. Supplies are Very Limited.
Design
Big shout out to
@Trayan
for coming up with these designs during our logo and banner contest's!

Resteem Contest
All you have to do is resteem this post for your chance to win One Free Hoodie of your choice! Anyone outside of Canada or USA will have to pay anything above $15 USD for shipping. Winner will be chosen at random Monday September 30th @ 7PM PST in the canna-curate
discord.
Friends with Benefits
Don't forget to check out all the ways we can help you earn on the block chain,
Details Here.

Profits
The $4 profits from each sale will go towards growing the Canna-Curate account steem power and community votes. The shipping cost will be paid to the respective shipping party. 50% of the tokens received($9 USD) for covering the hoodie cost will be put into a separate fund for future
@Canna-Curate
promotions, these will be dontated to the community by
@bluntsmasha
, the rest($9 USD) will be paid back to him to cover his initial costs($18 USD per Hoodie).
Please contact @bluntsmasha, @jonyoudyer or @hotsauceislethal Via Discord with shipping details. You can find us in our Canna-Curate server by clicking the banner at the bottom of the page.

Delegators: @alchemage, @abrockman, @amberyooper, @amymya, @anarchy999, @antionomontana, @ArtisticScreech, @batman0916, @bethvalverde, @billmega, @Bluntsmasha, @canna-amber, @chey, @choosefreedom, @cindyhartz, @cyemela , @darkprince66, @dashroom, @davedickeyyall, @deanpiecka, @derekrichardson, @dylanhobalart, @dynamicgreentk, @d-vine, @ELAmental, @ericwilson, @fatkat, @feri1 @foodforestbot, @futuremind, @greencross, @goldendawne, @hafizullah, @hotsauceislethal, @jgvinstl, @jonyoudyer, @kid4life, @kimmysomelove42, @k0wsk1, @krazypoet, @luegenbaron, @madbiker, @mandyfroelich, @marksheppard, @mayb, @movingman, @olafurthor, @pataty69, @pharesim, @paradigmprospect, @phusionphil, @prettynicevideo, @rakkasan84, @rawpride, @runridefly, @senattor, @soluce07, @steemleaves, @talhatariq, @tauras, @thelogicaldude, @tarazkp, @underGRound, @yogajill, @yuriks2000, @vibesforlife, @weedcash.rewards, @wxzurd


Trail Makers:@jonyoudyer, @Bluntsmasha, @conradino23, @ELAmental, @netgodbeerus, @cannabiscurator, @realkiki85, @doctorspence, @darkprince66, @cannaqueen, @hiatus, @tilestar, @naturalfox, @canna-collective, @deary, @foodforestbot, @nikema, @Tafgongthe1st, @loryluvszombies, @spicedlife, @gjones15, @mrunderstood, @benzeta, @stoned2thebone, @cannafarms, @thegreenhouse, @cultivar, @brockmorris, @ganjagirl, @MadPotters, @chey, @growingassets, @the-haze, @skylinebuds, @gingy710, @growroom, @kootsmedtree, @cowboyblazerfan, @suheri, @imammudarifqi, @grow-pro, @winnerchris, @twirlspin, @pdxlove, @cannabis-news, @cannuration, @steem420, @socialmisfit, @ambiguity, @phoenixwren, @batman0916, @greenfooteCO, @ceattlestretch, @njweedman, @superwoman916, @movement19, @bengiles, @growroom, @elderson, @hemp-lord, @deadisdead, @coffeebuds, @gregorypatrick, @asonintrigue, @freedomtribe, @bembelmaniac, @mango-juice, @oh-high-mark, @stonerfeed, @kaz2305, @veteranforcrypto, @rebeccaryan, @bigriffsbongrips, @spicedlife, @kiefpreston.com, @dilwhosaskin, @argenisapaz, @sapphic, @paradigmprospect, @vegangod, @qwoyn, @borofreak, @sunnydays-r-over, @kawa23, @caperf35, @yogajill, @dynamicsteemians, @khackett, @zuculuz, @cannajess, @theywenttojareds, @moniroy, @offgridlife, @mjgeeks, @cannabisrawuncut, @cannacannacanna, @koh, @ghro, @kennyboobs, @forstellaford, @eatmeat, @ssdgm, @too-short, @turd-ferguson, @npcvegantifa, @sharkmonsters, @uptoker, @theduskinus, @highdoulikememes, @buysmoke, @em3di, @vaporrhino, @prettynicevideo, @props4crops, @mary-jane, @badasshomelife, @highroadseeds, @cody758, @fixedbydoc, @pennsif, @samuelbooth86, @twistedcheshire, @hashkings, @tyler-ai, @annitakoxx, @midgeteg, @moneymind420, @appalachain, @stickyfingerz, @guysofcannabis, @cheaphomegrow, @thehempinghand, @heatherhemp, @chey, @seeker214, @goodcontentbot2, @justinashby, @holysmoke777, @hippyman, @ogmike, @tribe-alive, @peace-love-happy, @GanjaGrrl420, @bjseedcompany, @smoke-grow-cup, @thehempcoin, @steinz, @dejan.vucovic, @trevado, @melanson, @anarchy999, @cryptohustlin, @steemvpn, @natha93, @mondoshawan, @artaxx, @exterminio08, @ghosthunter1, @qwoyn-fund, @tribevibes, @dracusone, @greencross, @jeffjagoe, @deardabby420, @weedcleaner, @stever82, @weedcash, @cindyhartz, @robinsonr810, @drazeus, @meanbees, @relaylogix, @fknmayhem, @greencross, @pibyk, @greenhouseradio, @bluemaskman, @gamemods, @freedomring, @onelovesteem, @evernoticethat, @d00k13, @dr-autoflower, @mattsanthonyit, @vipservice, @x782, @smf37




Hit that banner, to come network, and chill with like minded people.


12.5SP - 25SP - 50SP - 100SP - 250SP - 500SP - 1000SP