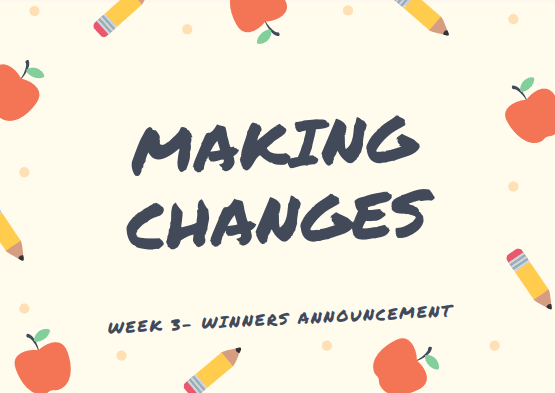 Hello friends and welcome to our blog today, we have now approached the end of the 3rd week of our weekly contest series, and it been wonderful results until now.
We have seen a rapid increase in our community starting from the number of subscribers to the number of active posters in our community. We have more than 300 active subscribers at the time of making this post. We are happy and grateful to all of our subscribers.
Campus connect is an international community for students, we are interested in reading from students in other parts of the world hence we are inviting students to join our contests and win fantabulous prizes.
It was a great week with lots of quality entries shared on our #makingchnages contest, In total, we had creative 16 entries for this week's contest. We took time to read through all the posts and came up with the contest winners for this week.
Reward Structure
Transfer Receipt
Contest Winners do well to reply to this post and affirm that they have received their rewards.
Our week 4 contest will be live in less than 24hr
We thank @steemcurator01 and @steemcurator02 for their solid support in the development of this community, we say a Big Thank You.


**Subscribe and Join CampusConnect
Whatsapp
CampusConnect Telegram
CampusConnect Discord**