Build-it is a community, born out of the need to empower and strengthen DIY (do it yourself) projects, How-to tutorials and life hacks. Among many others, Build-it.io was set up as a means to encourage and reward high-quality DIY and How-to projects.
Our curation account on Build-it.io known as @build-it.curator is fully powered with BUILD tokens (approximately 90k build power) ready to reward all valid entries.
The Daily Build
Without a doubt, we're in awe of how active and fertile the steem platform is, in less than a month, we've had hundreds of users using our tags, and over 300 accounts holding our Build token on Steem engine. It is for this reason we've designed The Daily Build --- It will serve as a daily bulletin of manually curated articles and projects that use our recommended tags: #diy, #build-it, #how-to, #doityourself, #build.
A Witch in the Kitchen: "Soy Meatballs - Vegans"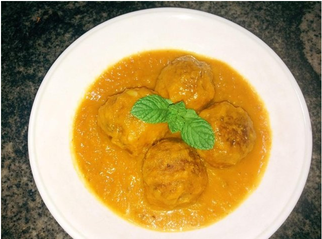 For several years now my mother has reduced meat consumption to almost zero, eventually consuming some fish and chicken, so for lunch that day, I wanted to prepare some delicious and simple meatballs of soybeans, which contrary to what many have told me, can become as delicious or more delicious than ordinary meatballs, and the truth is that these were exquisite.
Words = 635, Reading time = 2mins 19sec.
A handbag that combines the art of recycling and weaving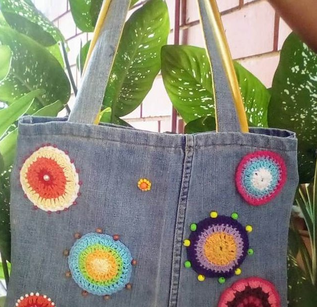 Many of you already know me and know that I love handicrafts and if it goes hand in hand with recycling, I am much more passionate. The people we recycle transform what is ugly, what nobody uses, what people throw away into something beautiful, useful, beautiful, we give life to what was already dead.
Words = 368, reading time = 1 min 20sec.
[Handlettering - Looks great, but it's a hell of a lot of work. [German Translation]](https://www.build-it.io/deutsch/@charly.travels/handlettering-nummer-2-fuer-uwelang)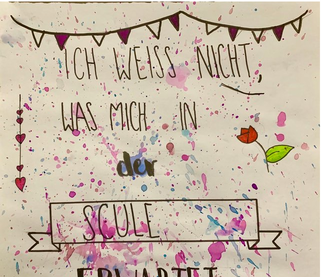 | German | English |
| --- | --- |
| Vor vielen Wochen habe ich mein erstes Handlettering Bild hier auch Steem veröffentlicht und der nette @uwelang fragte mich ob ich nicht einen schönen Text für Ihn, oder vermutlich für eines seiner Kinder, erstellen würde. | Many weeks ago I published my first handlettering picture here also Steem and the nice @uwelang asked me if I would not create a nice text for him, or probably for one of his children. |
Words = 387, reading time = 1 min 25sec.
[[Video] How To Make Vegan Green Pancakes with Moringa Leaves and Potatoes](https://www.build-it.io/food/@anggreklestari/lzryt7w9gee)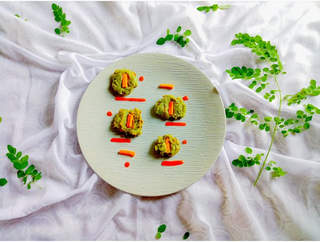 Think about vegan snack today? Or for your breakfast? Let's watch my video about recipe "Vegan Green Pancakes".
Video duration | 7:01
Grow Logs 2019 - Moringa Oleifera
For me, one of the undervalued leafy vegetables is Moringa (Scientific name: Moringa Oleifera). It is actually a tree and in other parts of the world, it is widely known as a drumstick tree, probably because it produces long pods about the length of a drumstick. In the Philippines, it is called malunggay. It is widely cultivated in Asia particularly in India, Thailand, and the Philippines.
Words = 567, reading time = 2mins 4sec.
In an attempt to fairly reward the authors, we've set 15% beneficiary for each of the featured authors, making it 75%. Additionally, 5% beneficiary is set to @null. The remaining 20% will be powered up to keep curating.
Build-It information and resources