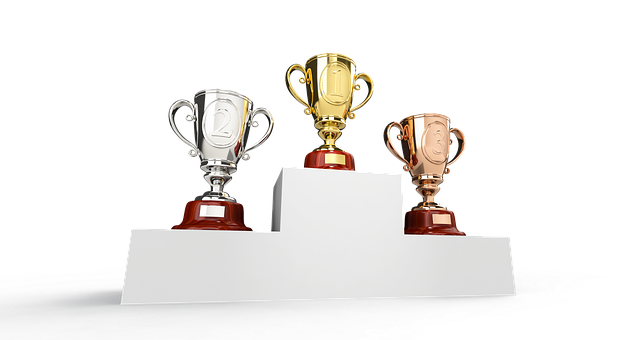 pixabay
POLL RESULTS, WINNER ANNOUNCEMENT & REWARDS
There were 5 submissions in the contest initiated by @mobi72, CONTEST: For First Winner 1K BUILD tokens plus 100% Upvote.
We then conducted a poll on dpoll.xyz, Build-Contest: Vote for the Winners of our DIY Contest, and invited you to vote for your favorite entry. We offered some rewards, upvotes & BUILD tokens, for the voters as well. Vote entries on the poll have been upvoted and we have also sent BUILD tokens to voters' Steem Engine wallets as promised.
results of the poll after your votings are...

Source - Build-Contest: Vote for the Winners of our DIY Contest
All the entries were upvoted and 1000, 500, 500 & 250 liquid BUILD tokens rewards are sent to the 1st, two 2nd & 3rd place winners respectively.
dPoll Voters Rewards:
Following are the Steemians who took part in the poll conducted by @build-it for the winners nominations...
@xplosive, @rpcaceres, @russia-btc, @gravitcaper, @fredkese, @d-zero, @chunkysoupsvc, @vimukthi, @outlinez, @anonymousman1, @akdx, @jeffjagoe, @bxlphabet, @maxer27, @drlobes, @abbak7, @suntree, @gamemods, @crokkon, @junior182, @princessdani, @girlhunter, @alarconr22.arte, @ramonrene, @megaela, @ckole, @aamirijaz, @giornalista, @flaxz, @franz54, @alinalazareva, @luisveco88, @taciturnboy, @aud-perez, @francygcaceres.
As we promised, 10 BUILD tokens have been staked in the wallets of all of the above voting participants, and their voting entries are upvoted as well.
As you all know, this is a weekly contest. Participants will be rewarded with BUILD tokens in liquid and as upvotes. Details are being provided under RULES & REWARDS sections.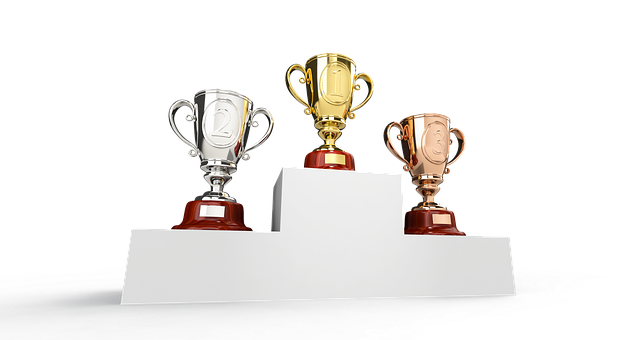 pixabay
LAST CONTEST'S PARTICIPANTS
There was only one author who took part in the last contest, @certain, and his entry is...
As per our pre-defined rules, awards would only be given in case of five or more entries, but as a gesture of good will and to support @certain's hard work, we'll include his entry in the current week's contest.
Voting for Winners
Voting for the Winners on dPoll...
The top three Winners will be selected via a voting poll on dpoll.xyz.
Why should you vote:
To support your favorite authors and appreciate their efforts.
You'll get an upvote from @build-it.curator on your vote.
Every voter will get 10 staked BUILD tokens in his/her SE wallet.
This Week's contest
How to Participate in the Contest:
Write a post or make a video that is relevant to either of the following categories: DIY, How-to or life-hacks.
If you wish, you can follow our recommended template here. Make sure to explain the steps you took briefly, their benefits, and your point of view.
---
RULES:
Video must not be longer than of 5 minutes in duration.
Include picture/s in the post as you explain the procedure.
Use Build-It website for writing and posting.
Use #build-contest as the first tag.
Share the link of your post in the comment section of this post.
Resteem the contest post to expand its reach to other users.
You have to stake at least 10 BUILD tokens to participate in the future contests (NOTE: This rule is not valid for the first time participation).
(Please change the time and date 6 days from the posting time) 04:00 P.M. 26TH OCTOBER, 2019 (GMT) IS THE LAST TIME & DATE FOR YOU TO SUBMIT YOUR ENTRY TO THE CONTEST. AFTER THIS DURATION @build-it WILL CONDUCT A POLL ON dpoll.xyz FOR THE NOMINATION OF THE WINNERS.
Rewards
Every participants will receive an upvote from @build-it.curator on their entries.
First, Second & Third number winners will get 1000, 500 & 250 Liquid BUILD tokens respectively from @build-it. These tokens are other than the upvotes.
NOTE: Rewards will be given in case of five or more quality entries. Everyone would have upvotes from @build-it.curator, though.
GOOD LUCK!
---
Build-It information and resources
Many tags are used in this post to maximize its reach to as many users as possible. If you think, this contest shouldn't be using the tag of your tribe, just mention it in the comment section and the tag of your tribe will be excluded from the next post onwards.