Introduction
The latest innovation of the social media giant, Facebook, is a new cryptocurrency called Libra. In this article, we will analyze this complex project in a summarised format.
---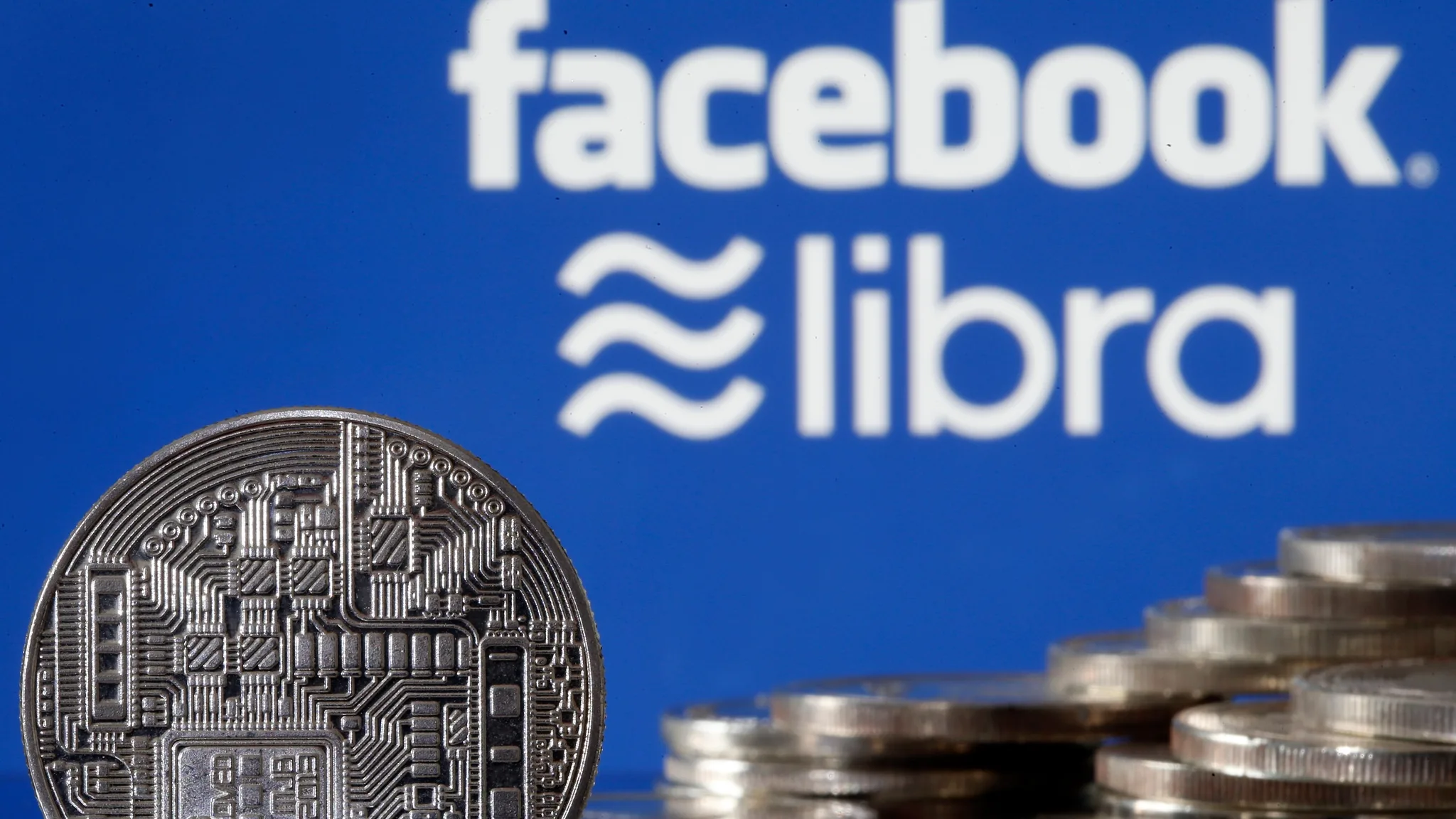 ---
The Libra project
This is a project spearheaded by Facebook to create a stable value cryptocurrency that will use blockchain technology and expected to launch in 2020. What sets this project apart from other crypto startups is that Facebook created a non-profit association with another 27 (and growing) entities to give birth to Libra: Mastercard, Paypal, Payu, Stripe, Visa, Booking Holdings, eBay, Facebook / Calibra, Farfetch, Lyft, MercadoPago / MercadoLibre, Spotify, Uber, Iliad, Vodafone, Anchorage, BisonTrails, Coinbase, Xapo, Andreessen Horowitz, Breakthrough Initiatives, Ribbit Capital, Thrive Capital, USV, Creative Destruction Lab, Kiva, Mercy Corps and Women's World Banking, to which Facebook will eventually cede control of the project when the Libra blockchain officially starts.
The libra association plans to solicit the support of more than 100 companies worldwide that have already declared themselves in favour of this project and a reserve of assets that the non-profit association would create, is what would give Libra an intrinsic value.
---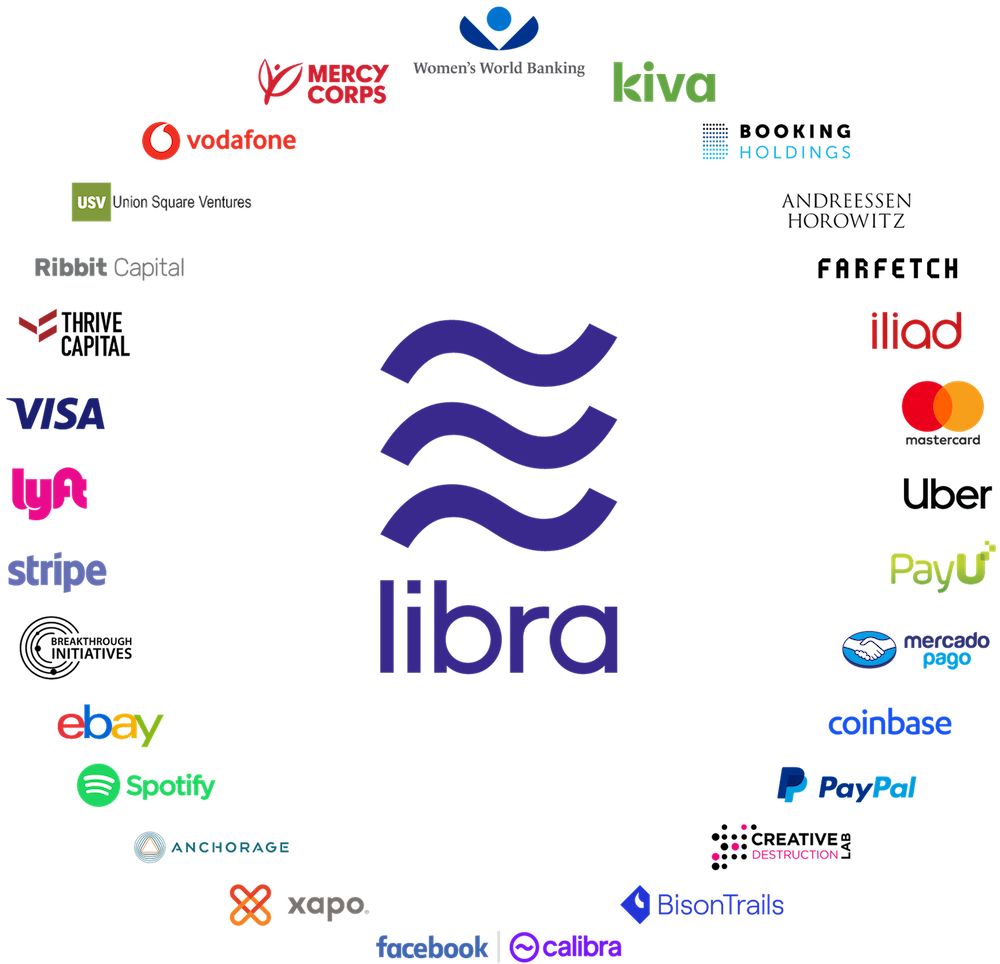 ---
What is Facebook's ultimate goal for this project?
What Mark Zuckerberg wants the most is for Libra to become one of the most globally used currencies and that is why Facebook has done everything possible to make it a stable currency, which unlike bitcoin will not have a speculative value, but as it was said before, it will have a value given by the financial support from the institutions that make up the Libra consortium who will decide to peg the Libra currency to a basket of currencies and commodoties and in this way create a form of digital money which the majority of the world´s population can have access to; especially those that never before had been able to use the traditional banking system, known as the "unbanked".
Facebook wants people to see Libra as a new digital currency that is not associated with any bank or government, not even itself, the only way to achieve this is with the Libra Association blockchain consortium, diversifying governance across many high nett worth companies that have captive userbases.
Other of the main goals of this ambitious projects is that Libra could be used in the future buy and consume a variety of goods and services, from paying something as trivial as a cup of coffee to being used in real estate transactions.
Using new and existing technologies such as scanning QR codes using Libra´s digital wallet, which would allow convenient and instant transfer of this digital currency; with the hype and consumer trust associated with Libra and its association, will essentially put this project in a position to pull off what the cryptocurrency movement could not, mass adoption!
---
---
As with most cryptocurrencies, the Libra consortium will charge a small fee on all transactions from your digital wallet that will store this digital asset, the name of that wallet will be Calibra, which will be integrated at the same time into the Facebook's Messenger and WhatsApp chat serviecs, further accelerating adoption and appealing to younger tech savvy users.
Calibra will be more than the Digital Wallet where Libra coins will be stored, it is the name of Facebook's subsidiary company that will take part in the consortium that governs the project, and in which each vote would have the same weight for each of the members for which all the decisions regarding the direction of the project would be taken among all the members of the consortium once the blockchain of Libra has been started.
---
---
Conclusion
This news has certainly had a great impact in the world of cryptocurrencies and in the society in general, because even though Bitcoin together with a large number of cryptocurrencies have gradually opened up to mass adoption over the last years, it has not yet managed to take the final step to achieve a critical mass in usage in modern society and this is where Libra could make a difference, however with an oligarchy of corporate entities governing this project there is a risk that this new currency may lack one of the essential characteristics that should define a cryptocurrency: decentralization.
Furthermore the US government has recommended a moratorium on the Libra project as it sees this new currency to be in direct competition with the US Dollar and has concerns of an upset of the monetary system, it will be interesting to watch this play out and see whether the decentralised bitcoin or the semi-centralised Libra currency will be the overall victor in the quest for becoming a global one world currency.
---
---
---
| Visit our website for more! | Subsribe to our YouTube Channel |
| --- | --- |
| | |
Set it up today and contribute to building a better tomorrow!

( Want an easier way? Use our SteemConnect proxy link! )
Get support and connect with us and other BuildTeam fans!
---
This is a @steemvoter subscription payment post. Thank you to Steemvoter customers for allowing us to use your Steem accounts to upvote this post by virtue of your free subscription to the Steemvoter.com bot service. @steemvoter is proudly a @buildteam subsidiary and sister project to @btuniverse, @dlease, @tokenbb, @ginabot, @steemsports and @minnowbooster.