Custom Poker Leagues
Your Custom League - Your Custom Rules - Your Custom Tables!
Due to popular demand BRO Sports & Gaming is starting up a new Poker League Hosting site which will be available to all soon. Any Tribe's token, any cryptocurrency, any fiat, anything you want, it's all up to you!
You host and promote the games, create a custom table or have our graphics artist create an amazing one for you to your specifications with your custom League logo right on the table. You can even have more than one custom table!
Custom Tournaments
Host your own Custom Tournament with Just Your Friends!
Ever wanted to play a poker tournament with your friends but hate having to deal, count chips, watch the clock, keep up with the blinds and everything else that goes with tournament play? Well soon you won't have to worry about anything and let us handle it all for you easily online!
You can even have a custom table skin to promote your Poker League, Tribe, Community, Business, Brand or anything you want, it's all up to you! Set the type of game you want, the buy-in, the blinds, the level time, the payout breakdown, when breaks will happen or not happen, everything is in your control and all you have to do once things start is ... play!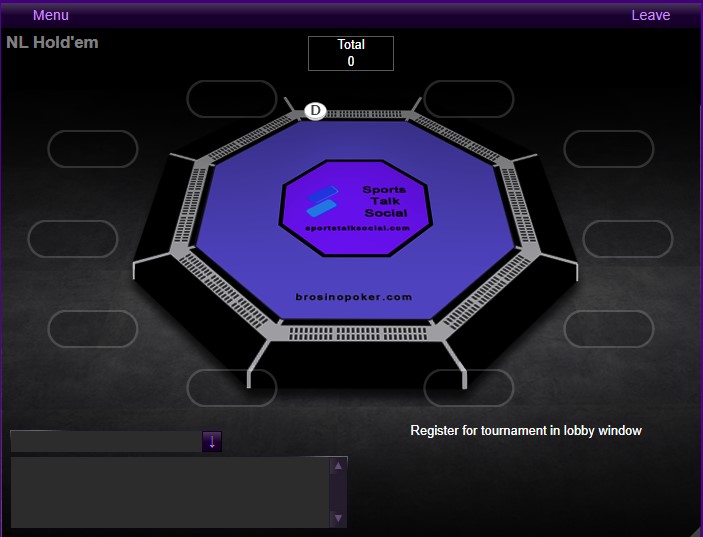 Custom Tournament example
Custom Ring Games
Host your own Custom Ring Game with Just Your Friends!
Want to play with just your friends but hate having to hassle with dealing, chips and cleaning up the mess after the game? Soon you will be able to!
Simply setup a Ring Game to your custom specifications, add your custom table skin and invite whoever you want to play in your private Ring Game. You don't have to worry about the dealer or cleaning up any mess!
You and your friends, Tribe, Community or Poker League can play for any cryptocurrency, token or fiat currency in the world, it's all up to you! You can also make the game public to anyone on the site if you choose.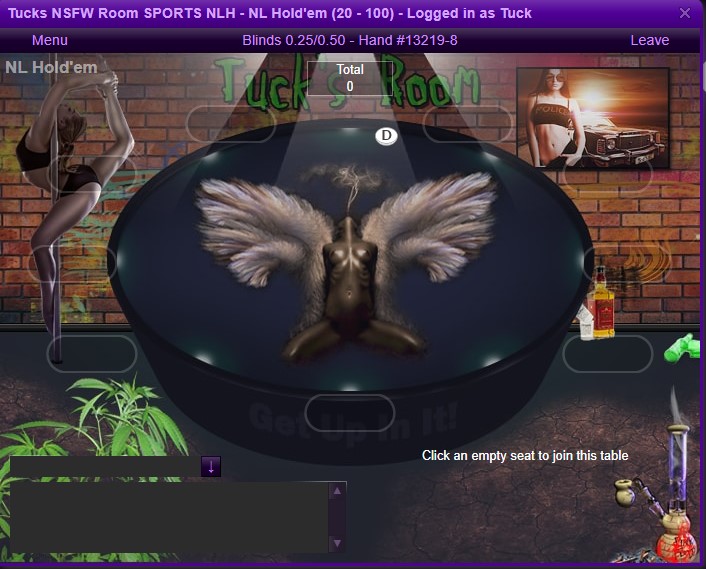 Custom Ring Game example
Custom Sit-N-Go's
Host your own Custom SNG's with Just Your Friends or Anyone!
Just like our Custom Ring Games & Tournaments you can also setup a Custom Sit-N-Go that will start up as soon as the number of players you've specified have joined the table.
---
How It Works
Supply your game specifications to us.
We setup your game per your specs.
Supply an optional custom table skin or we can design one.
We setup your optional custom table skin(s).
Promote your game to your players.
Login and Play with your players.
Make payouts to the winners when complete.
It's that easy!
---
Future Plans
Automate the game creation process online for hosts.
Automate custom table skin uploads.
Individual League Leaderboards for your players.
Individual Player Badge Achievements.
Select your league players from a pool of players.
Detailed Player & League Statistics.
Hand analysis to give you an edge.
Team Play.
And more!
---
When Bro.Poker?
Soon!
Be sure to follow @bro.poker here on Sports Talk Social for more information and updates.