Elrond is on a fast lane through the road to development and growth. So far, I've seen steady growth spurring from dedication and or rather commitment of the team. The project enjoys sufficient attention from determined, experienced and apt developers and blockchain enthusiasts who have been so diligent and open in their dealings. Part of recent developments is the release of Elrond's blockchain explorer and web wallet on the Testnet.
---
---
Elrond Testnet is live since June and wallet feature is enabled. Be part of the first to experience the seamless interaction with the blockchain, create your wallet, send and receive transactions. To create wallet, follow these simple steps.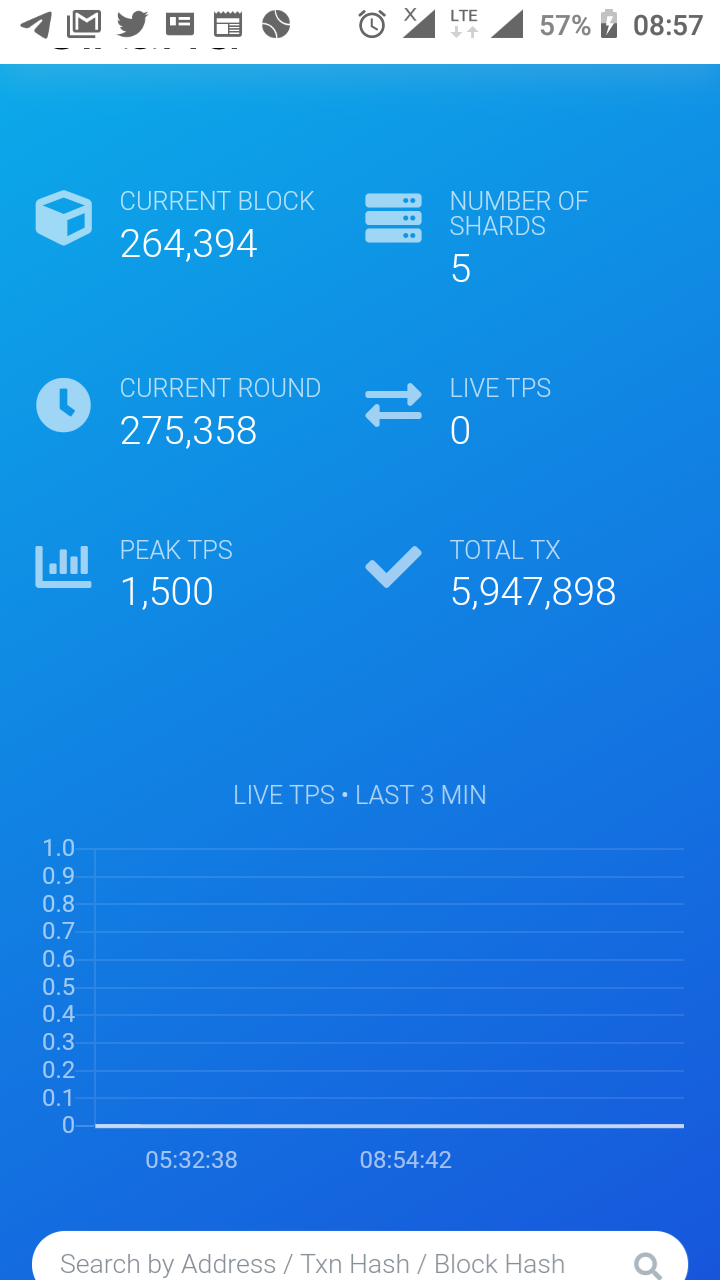 ---
On the top right hand corner, click on the menu (the three paralleled bars if you use mobile). A drop-down displaying two options pops up. Select option Wallet.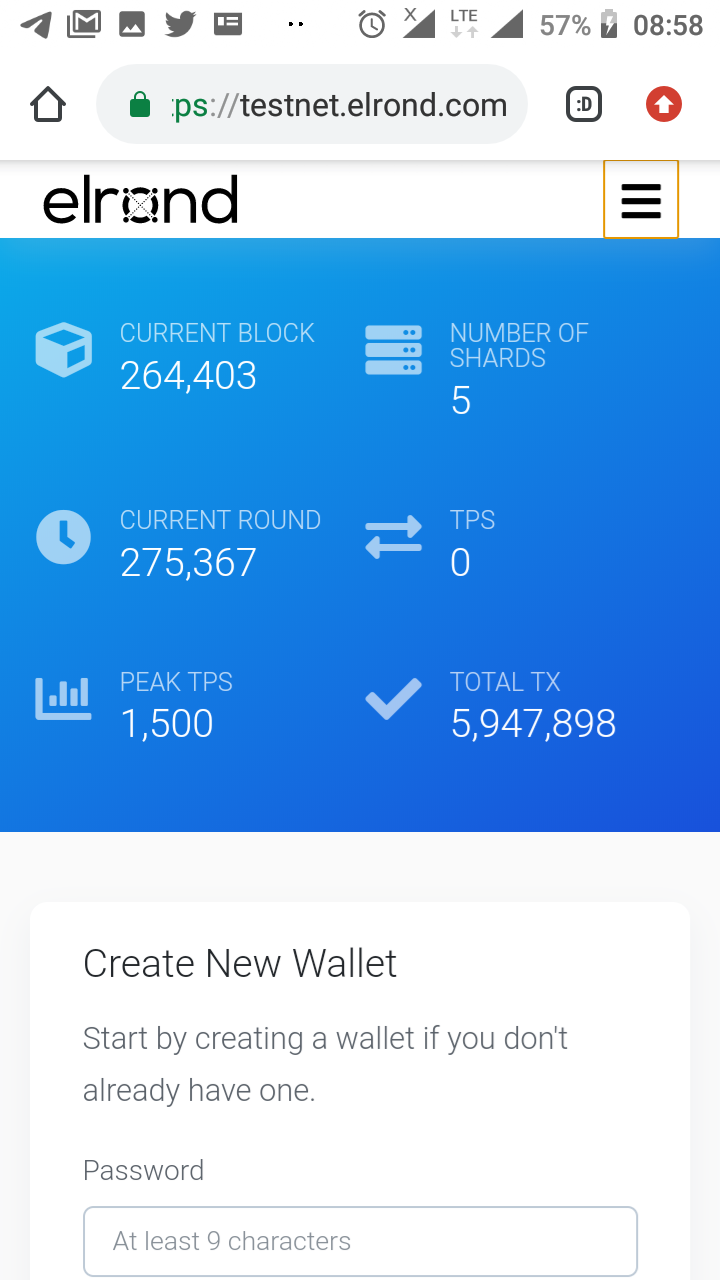 ---
In the first column, it demands for password. Enter a new password you can remember not less than 9 characters and may contain symbols, lowercase or uppercase letters as no restriction to them. Ensure you can remember your password rather write them down.
Next, click on the blue button below it to generate your encryption key which comes in Jason file. Back it up immediately where you can access it. Ensure only you have access to the file and know the storage path on your device.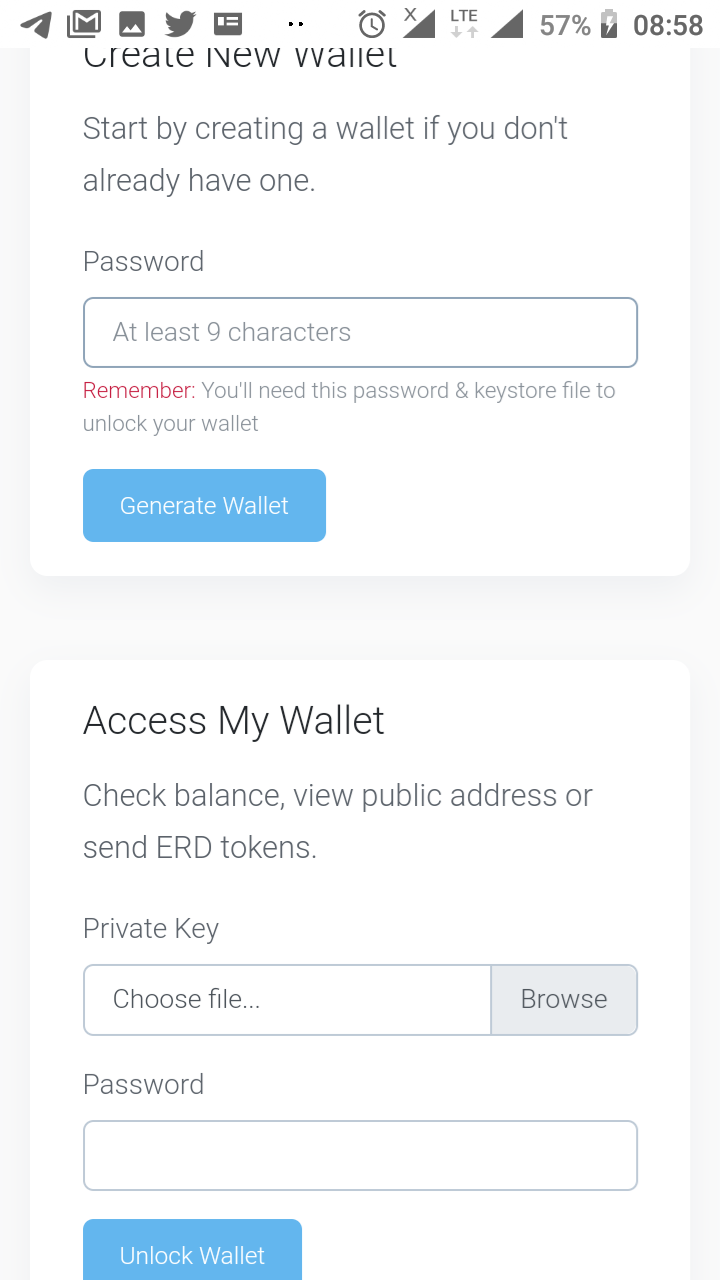 You can immediately access your account via the next column in subsequent section by clicking on the Browse button, select the file you earlier saved and upload. Enter your password and Boom! Your wallet pops up.
---
Now you can send and receive ERD token. You can view and copy your public address (ie receiving address) located at the top of the wallet page as in image below.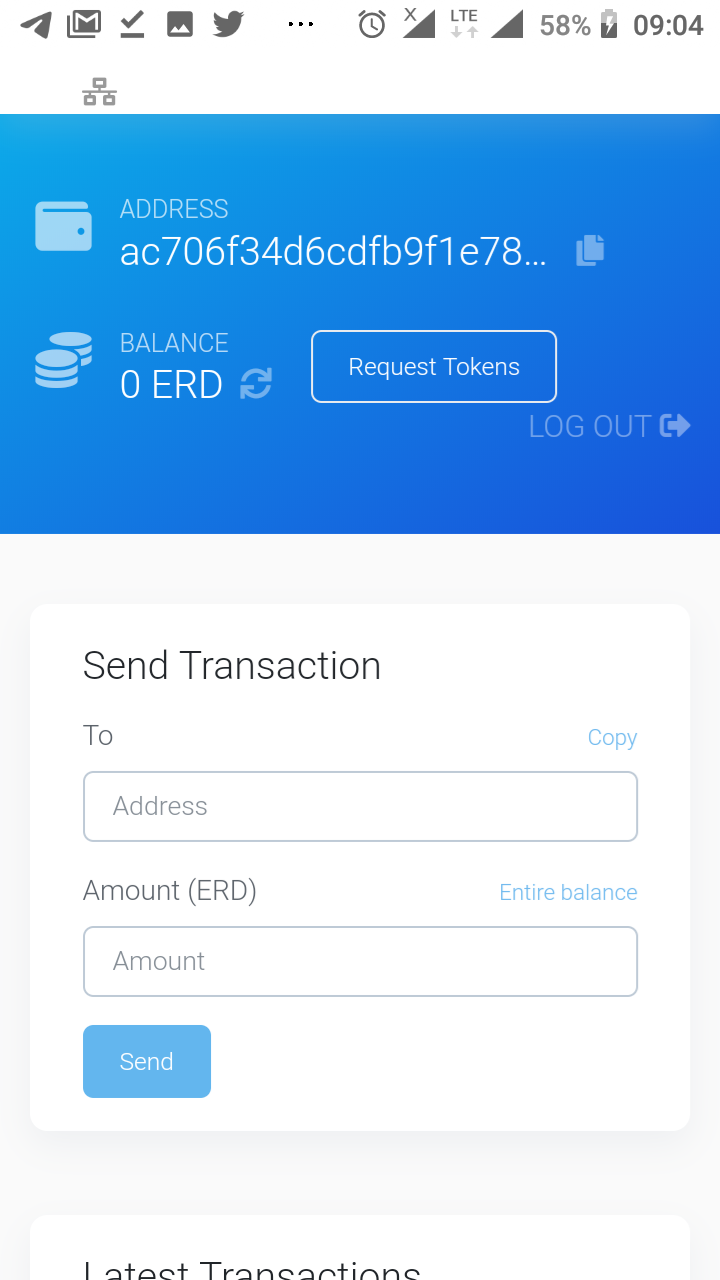 ---
Note
---
Be aware it is a Testnet and so tokens on it don't hold a value and are not valid for mainnet But all contained features and functionalities will be visible on the mainnet. Mainnet is scheduled to ready in Q4 2019.
To provide feedbacks, please visit any of the following channels
Telegram, Twitter, Subreddit
**
@Cryptopreach